One of my favorite things about baseball is that regardless of how long you've watched the game, there is always something that happens that has never been done or seen before. (Or so they say; I haven't been on Earth long enough to truly stake a claim to this statement.) In particular, I like trying to find the humor and absurdity in baseball — and in life. The length of the major league schedule, the long times games take to finish and the innumerable characters in the sport often create moments people can't help but share.
Speaking of sharing, one of my favorite things about the internet is how quickly things can get around, and how, even for just a moment, the entire Internet can enjoy something (or so it seems) as a community.
These two things often converge in bite-size content form, be it GIFs, or Vines, or something really cool that I haven't even heard about yet. With the 2015 season now totally in the books, I thought this was the time to document — and then rank — the best that baseball and the internet had to offer us this season. Here are my 30 favorite moments from the 2015 season, some funny, some absurd, some heartwarming, in GIF and Vine form.
#30: Catching Baseballs to Protect A Baby

So this guy kind of found himself in a no-lose situation. If he drops the baseball, he can say the baby prevented him from putting himself out there, and he walks away, reputation unscathed. If Adrian Gonzalez catches it, a professional athlete did his job and caught the baseball. If the guy catches it, he looks like an absolute badass.The lesson? Always bring babies to baseball games if you are looking to catch a baseball.
#29: Literally, who's on first?

I once made this mistake while pitching in a game in high school. It felt pretty crappy. Doesn't make it any less hilarious to see someone throw a baseball at a base with nobody there.
#28: Why Have Two Arms Throw Out a First Pitch When You Can Have 12 Choreographed Arms Behind You?
So, I really want to know what the concept behind this first pitch was, how much planning went into its execution and who in the world thought this was a good idea. It doesn't even matter where this pitch ended up.
#27: What Did The Shoe Ever Do To You, Ryon Healy?

One of the worst parts about instant replay in baseball (and boy, are there a lot of really crappy things that it brought to baseball) is that it reduced the number of manager-umpire arguments. Instead, we now get the manager toiling on the top steps of the dugout as he looks down the tunnel at the instant replay guy, waiting to receive the cue whether or not he should challenge a play.
Ryon Healy gets it! If you're going to go out with a bang, might as well make a major show out of it. Throw your hat on the ground! Throw your shoes into the crowd! Rip off your uniform! Throw everything onto the field! And then walk away! I hope the art of manager tantrums does not become a lost art.
#26: "What are you doing, Kevin?" "Oh, I just like climbing things."
Strike a pose. http://t.co/DqbGf7llq1 pic.twitter.com/61CX8ZW8C5

— MLB GIFS (@MLBGIFs) August 29, 2015

Kevin Kiermaier was probably that kid in math class who climbed on top of tables for no reason.
#25: I Can Still Feel the Emptiness Mike Jirschele Probably Felt After Alex Gordon Did This To Him.
I've been there, Mike Jirschele. You go in for the high five and the other guy just pulls the rug out from under you. It sucks. But, hey, at least you won the World Series!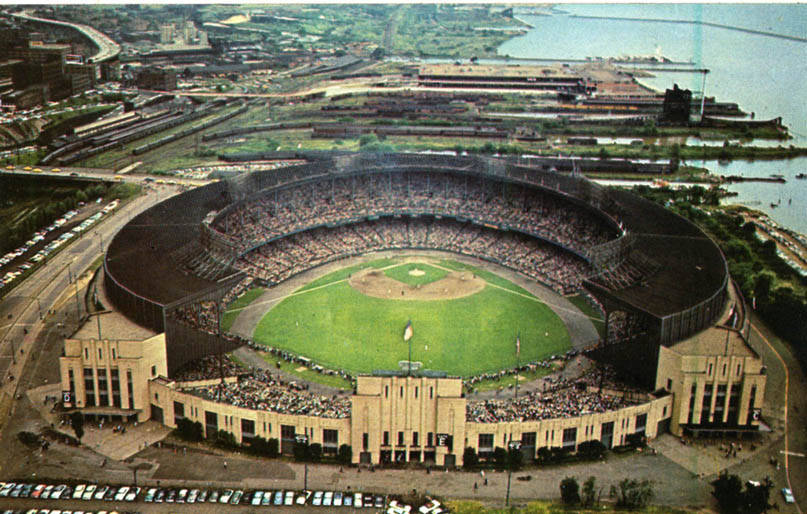 #24: Pure Joy

Let's face it, this is the reaction every single one of us would have if our favorite player came up and personally gave us some of his gear. Everybody still has the inner wide-eyed child of their youth inside them, somewhere. Way to go, Andrew McCutchen.
#23: "Hey, Rich B*tch!"

David Ortiz is a national treasure. There's a reason his teammates love him.
#22: An Ear Does Vaguely (Maybe?) Look Like a Mouth

A person went up to another person and poured beer into a stranger's ear. This has been a description of this scene. This is Bartolo Colon.

This seems like it's straight out of the Elvis Andrus playbook. Well done, Starlin.
#20: Keep Chappelle Roboting On, Hank Conger
It's an absolute shame more teams don't have coordinated celebrations every time someone hits a homer. Like, I could see Bryce Harper doing a hair flip, or Jonny Gomes giving a speech and throwing a mic into the stands, or Munenori Kawasaki leading the team in a coordinated dance routine.
#19: Munenori Kawasaki is Cooler Than All of Us

We need to get on his level. Plain and simple.
#18: Get Elvis Andrus and Adrian Beltre a Buddy Cop Movie, Already
When only one of you can make the catch but both want to feel involved … pic.twitter.com/mKlzHrkAFU

— MLB GIFS (@MLBGIFs) September 18, 2015

21 Jump Street, but with Adrian Beltre in the Channing Tatum role and Elvis Andrus sliding in for Jonah Hill. They have to infiltrate a baseball team as undercover cops and figure out the dealer for a PED outbreak. Instant box-office smash.
#17: Casual Outfield Assists
My friend and I recently came to the conclusion that is if there was one sport we really wanted to be good at (from an aesthetically cool perspective), it would be basketball. There's a certain silkiness to how great basketball looks when you're not bricking three-pointers. Starling Marte is making the case for baseball and at least making me think about whether or not I want to change my choice.
#16: That Moment When The Ghost of 50 Cent's Throw Overcame Alex Wood

Carly Rae Jepsen and 50 Cent rank up there in the worst celebrity first pitches ever. This pitch makes me wonder if whether or not ghosts who can control our every move really exist, but clearly, the only explanation for this Alex Wood pitch is that 50 Cent took over the control panel.
#15: I Swear My Homework is Somewhere in my Backpack!
That moment when the teacher is going around the classroom collecting the homework and you pretend to shuffle around in your backpack looking for it until they forget. That didn't work out here.
#14: This Dude Did What I Tried To Do A Bazillion Times During Whiffle Ball

I seriously used to go into the back yard and try to do this by tossing a tennis ball up in the air and swinging backwards. I almost broke a window and twisted my ankle in the process.
#13: Get this Kid in the Next Star Wars Movie

So a plea to Rian Johnson, get this kid in Kylo Ren's crew for Episode VIII and have him swinging a red light saber around. He would fit right in.
#12: Adrian Beltre is a Hall of Famer
Adrian Beltre, adopting the "Nope, nothing to see here" brand of infield defense: http://t.co/HT5zVM1BkL pic.twitter.com/WjYmhllrVR

— Cut4 (@Cut4) August 23, 2015

This should be on Adrian Beltre's highlight reel when he gets enshrined in Cooperstown.
#11: The Baseball Equivalent of Dropping The Mic
#LotteGiants 3B, Jae-Gyun Hwang with game tying HR (21st) in 9th. Loonngg pause before epic #BatFlip. #황재균 #빠던 @hjg87 pic.twitter.com/9stujueZ8Y

— Han Lee (이한길) (@1Way_2) July 2, 2015

I'm semi-convinced if there wasn't a dumb culture of not showing personality in major league baseball, bat flips would bring young eyes to the television that wouldn't otherwise take a chance on the sport due to its reputation of being a "boring sport." Bat flips are fun. Sports are fun. We should stop taking sports so seriously.
#10: Wait, are there two Vendittes?

I studied abroad this summer in Madrid and had a terrible sleeping schedule because I wanted to watch baseball. On a consistent basis, I went to be at 4 a.m. because of my desire to watch baseball. The night I least regretted the decision to forego a couple hours of sleep to watch baseball was when Pat Venditte made his major league debut and gave us so many mesmerizing GIFs.
#9: "Do The Stanky Leg, Do The Stanky Leg."
Those Wrigley ghosts … pic.twitter.com/xxQ88fvI5N

— MLB GIFS (@MLBGIFs) May 15, 2015

I don't know if Gregory Polanco wanted to bust out his new dance moves in the middle of the game, but that's the only possible explanation I can come up with for how someone can fall like this in a MLB game.
#8: The Jump Throw
legal pitch or nah? pic.twitter.com/sdNI4dXrky

— nick pants (@nick_pants) April 14, 2015

If LeBron James decided to drop everything and try his hand at becoming a pitcher, would it be legal for him to jump halfway towards home before ripping off a fastball?
#7: Bruh, Give Pedro Some Space
I would do pretty much anything to know what Pedro Martinez was thinking when this clown stuck the phone in his face.
#6: BARTOLO DA GAWD GOT AN RBI AND HIS HELMET FELL OFF

They should launch a skills event at the All-Star game where they just have Bartolo Colon taking batting practice. TV producers, I'm available for my ideas by request.
#5: ICHIRO IS OUT HERE DROPPING CURVEBALLS

We already knew Ichiro was the coolest. It probably shouldn't have surprised us that he probably could be the closer for half the teams in baseball.
#4: TFW You Have The Best Day Ever

I'm too afraid to try recreating this bat flip because I think I would fling the bat right into my groin.
#3: That Time A-Rod Forgot to Slide

I was already starting to warm up to Alex Rodriguez for his insightful, sharp and sometimes funny appearance as part of FOX's postseason coverage. Rediscovering this slide (barrel roll?) only makes me like him more. And I don't know how I feel about that.
#2: They literally played baseball in front of no people

The protests in Baltimore literally led them to play baseball in front of nobody. One of my favorite parts of that broadcast was that, when Chris Davis hit a home run, you could hear Orioles broadcaster Gary Thorne's call from the neighboring booth as Hawk Harrelson called the game for the White Sox.
#1: Jose Bautista Bat Flip

And what other way is there to end a post of the best MLB GIFS and Vines from the 2015 season? The best mic drop of the season.
Joon Lee writes for
Over The Monster
and
Gammons Daily
, and has interned for the Boston Herald and WEEI.com. He currently attends Cornell University, and hosts the Doing It For Bartolo podcast. Follow him on Twitter
@iamjoonlee
.