Wichita's National Baseball Congress (NBC) World Series at Lawerence-Dumont Stadium is a unique end-of-season tournament which takes amateur teams from across the country and grinds them through August temperatures and an insane schedule to find a champion. Besides putting the teams through a shredder, the tournament has a "feature" where fans can volunteer to watch these games 'Round the Clock, with the hope of receiving a T-shirt. I decided I wanted one and over this past weekend, I covered the tourney's many facets — including the ex-major league All-Star team, which included the recently retired Adam LaRoche and Tim Hudson.
The NBC World Series has been going on since 1935. Amateur teams from across the country would head to Wichita in the hopes of getting the winner-take-all payout which, at the time, was quite large. Around the mid-60s, the tournament changed its focus from local town All-Star teams to summer college teams. While some great players participated in the tournament in the 80's (e.g. Roger Clemens and Barry Bonds), the two-week tournament fell into decline and there was talk that it might be stopped. With some change in management, the tournament directors listened to the complaints and made some noticeable changes to help turn the tournament around.
While the tournament is officially two weeks long, the first-week features mainly local teams from fairly low-level summer leagues battling it out for two spots in the final week. Additionally, games are no longer played for 24 hours in a row. In addition, pool play was added this season. These changes allowed the players and fans to know exactly when their team would play their first three games.
While the tournament is no longer has as many games in a day, it has maintained several features to help it move along. Once a game is over, the next game is supposed to start 30 minutes later. After the last out of the inning, teams need to be ready to pitch and hit in 90 seconds. Most times, teams don't have a problem making this time constraint unless the catcher was on the bases or batting or the first batter is lollygagging on his way to the batter box. The final rule is that once the pitcher has the ball, he must throw a pitch to a ready batter, who is not allowed to leave the batters box, in 20 seconds. The penalties for the last two rules are the same. If the pitching team is not ready, the batter is awarded a ball. If the hitter is late, he gets a strike. Finally, there is a mercy rule — the game is called if a team leads by 10 runs after five innings or eight runs after seven.
With the schedule changes, the Baseball 'Round the Clock promotion has changed. For years, people just had to stay for the tournament's first 24 hours, hence the name. When the tournament moved to a more limited schedule, they made the grind, in my opinion, seem harder. Participants now need to be in the ballpark for three days, with the first games starting at 9 a.m. and the last game scheduled for 2 a.m (assuming the tournament is on schedule). The in-stadium time requirements were the same this year, but there weren't always games being played.
The Baseball 'Round the Clock promotion had some simple rules to follow:
1. Pay a fee.
2. Check in at a certain location within 10 minutes of being notified, which happens at least once a game.
3. Don't lose my numbered wristband or punch card.
4. Leaving the ballpark is allowed, but must be able to perform rule #2.
5. Don't be a jackass.
Besides, the above rules, I had one personal rule — after watching each game, write about my tournament experience until the next game starts. This running diary idea was in an effort to chronicle the events in near-real time, to not fall behind or forget any of what I had just witnessed, and to keep myself temporarily distracted from the fact I was spending three straight days at the ballpark. I hope you enjoy the ride.
Friday
Northwest, Wash. Honkers vs. San Diego Waves
There was a calm about the whole Baseball 'Around the Clock sign-in process. Fans barely began trickling into the stadium and an empty media booth welcomed me. Some fans had tents or RV's to stay in. It reminded me of the tournament's first week when second tier teams battle for the last couple slots in the second week. Later in the weekend, I know there will be more chaos, so I enjoyed the laid back nature of this early game. Additionally, nothing was required of me for Baseball 'Round the Clock but to check in and get my sign-in package.
As for the game, it was a snoozer. The Honkers jumped out to an early lead and never looked back. The Honkers did commit one tactical error I keep seeing more and more at the non-professional level — sacrifice bunting with a pitcher struggling to find the strike zone. In this instance, the pitcher had walked the first two batters of the inning and then the Honkers sacrificed with their number-six hitter. I don't understand giving a struggling pitcher a free out.
Hutchinson, Kan. Monarchs vs Hays, Kan. Larks
I am double dipping this weekend. Besides participating in the Baseball 'Round the Clock for this article, I am trying to see as many Jayhawk League players as possible for Baseball America's top summer league player rankings. I have compiled the Jayhawk League's top 10 list the past two seasons and the NBC World Series gives me a good opportunity to see the best teams.
The one player I wanted to see in this game was Hays' Peter O'Brien. Despite attending several Jayhawk League games, I was never able to see him during the season but had heard from several coaches he was good. During the game, O'Brien was a little disappointing, but the Larks starting pitcher, Keegan Curtis (LA Monroe), was impressive. He attacked the Monarchs with a 90-92 mph fastball and a devastating curve, and struck out 11 batters in 6 innings. I am not sure who I will put as the top guy when my choice is due Monday, but I expect both to be in the top 10.
I had my game watching interrupted with my first two Around the Clock check-ins. I made it just fine, with what looked to be 100 or so others. A few were already fairly inebriated, so I can't wait to see how they fare after two more games.
Santa Barbara, Calif. Foresters vs. Haysville, Kan. Aviators
I should have been concentrating on watching Haysville for the Baseball America list, but I started fading fast. I wasn't sure I was going to make it through this game, let alone another. I got a brat and soda to rejuvenate me.
During this game's first check-in I got a slap in the face. I found out I need to be at the ballpark for 14 hours longer than I originally planned.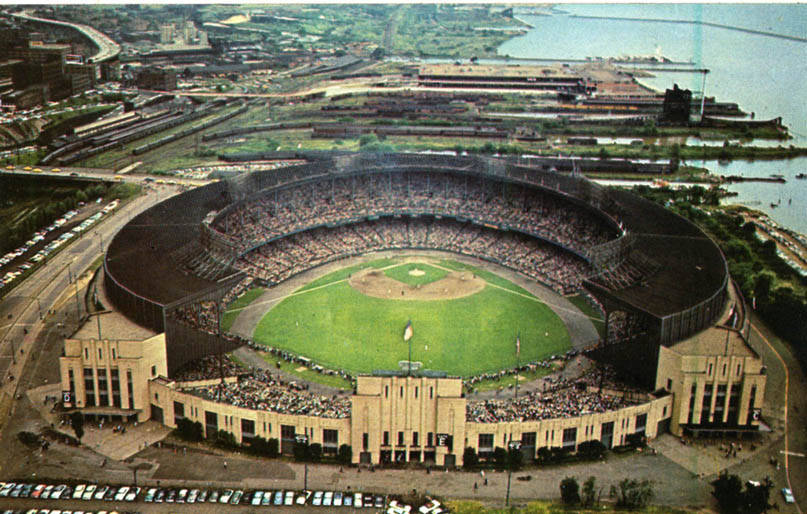 The tournament's games started around 4:30 and I thought I just needed to be here for those games. I was mistaken. Since the schedule was shortened, new events have been added to keep us at the stadium, which starts with a kickball game tomorrow morning at 9 a.m. A planned full night's worth of sleep just disappeared.
As for the game, it was the expected blowout. Santa Barbara brought in a loaded team and Haysville was only invited because they were last year's runner-up. The star of the game was the Foresters' Kyle Johnston, who cut through the Aviators with his 90-92 mph fastball to the tune of seven strikeouts and no runs.
I am hoping for a quick, last game to get some down time before tomorrow. I can only hope.
Fairbanks, Ala. Goldpanners vs. Sharp End Athletics (Texas)
I made it to the end of the game, which finished just after 3:00 a.m. This final game was also a blowout, and I spent most of the time talking with some fellow 'Round the Clock participants about the long-term vitality of the tournament.
The participants' biggest concern was how to get the community excited about the tournament. The Kansas Stars team (ex-MLB players) will help, but they play just a handful of games. Several other concerns were brought up, like disparity in talent and the loss of past traditions. Quite a few ideas were passed around, but no easy solution exists. It was basically a bunch of grumpy, tired old men blowing off some steam after a long day, myself included.
With the game over, it's time to get some token sleep. I have to be back here in less than six hours. Goodnight!
Saturday
Kickball Game and Do Nothing contest
Waking up was painful. I didn't even get four hours of sleep thanks to a major thunderstorm.
Misery loves company. On the second day, as we slogged in, most had quit trying to look good and went with survival clothes mode. We were baring our natural state for the rest of the stadium to observe. It felt disturbing and comforting at the same time.
There was supposed to be a kickball tournament this morning, but because it was raining people participated in a Do Nothing contest — $250 to the winner. I decided to give it a try and made it an hour and 22 minutes before I fell asleep and nearly fell out of my seat.
After bowing out of the contest, I got to indulge in one of the tournament's great features — all-you-can-eat pancakes and coffee, which has been provided by the Wichita NW Lion's club for 13 years. I enjoyed my breakfast while watching The Sandlot on the scoreboard. There are definitely worse ways to live.
The rest of the morning and early afternoon were really laid back, and I took advantage of extra time to catch up with some news on my phone.
Liberal, Kan. Bee Jays vs. NJCAA National Team
I love to follow players from their time in high school as they advance their career. Sometimes, one player becomes your own obsession, and one of those players for me is Brylie Ware of the NJCAA team. Since I saw him play his junior year in high school, I knew he was special. Whenever I brought him up as a player to watch, scouts and coaches kept shooting him down. The first knock against him was that he wouldn't be able to hit great pitching, since he played for a small school north of Wichita. That summer I saw him hit line drive after a line drive off of Riley Pint (you may have heard of him). Then people said he didn't have a position. While he is not the next Ozzie Smith, he plays acceptable defense and I clocked him throwing 87 mph while pitching in high school, so he can play outfield or third base.
Neosho County looked past the deficiencies and started Ware from day one. Ware didn't disappoint in his first season, putting up video game-like numbers on his way to committing to the University of Oklahoma. Not one team attempted to sign him in the draft. I am not sure if his demands were too high or he just told teams he was going to college, but I am surprised no one took a chance. I really hope he continues to prove people wrong.
Valley Center, Kan. Diamond Dawgs vs. Seattle, Wash. Studs
With a possible long night ahead of me, I pretty much vegged out and enjoyed this close game. It was the tournament's best game to date, and it held my interest. Additionally, fan engagement has increased as more and more people pack the stadium to see the Kansas Stars. Each swing-and-miss or diving catch garnered a louder reaction. A ballpark which is buzzing and engaged is great to be a part of, but it's also interesting to see a place go from probably a quarter full to overflowing over the course of a game. I have been to other sporting events where this fan increase can happen, like a boxing or MMA event, but I've never seen it before with baseball. It was just a unique experience for me. Most of the time a ballpark will nearly be full to start with and about two-thirds of the way through the game fans will start trickling out. For this game, more and more people came and they weren't going anywhere, as the main attraction was still to come.
Sterling, Colo. Xpress vs Kansas Stars
For a game which featured ex-MLB players, a 5'9″ righty from Fort Morgan, Colo., stole the show. David Mendez found out the night before he was going face the loaded Stars team. His coach knew he would have problems sleeping, but at least the rest of his pitching staff would be well-rested. The 21-year-old's plan was to have fun and let the game happen.
Mendez showed some jitters in the first inning when he walked two batters, gave up a double to J.D. Drew, and allowed two runs. He told himself he needed to control his breathing and settle down. And settle down he did. Over the next five innings, his 85-mph fastball was good enough to shut out the Stars. He was able to strike out five hitters and kept the ball in the yard.
Mendez's favorite moment was when Jayson Nix hit what looked to be a home run and started his home run trot, but the towering fly ball came back into orbit near the warning track for an out.
After the game, the Stars only had glowing remarks to say about Mendez. Tim Hudson was glad to not have to face him and became a pitcher because hitting is hard. Adam LaRoche, who was held hitless, said the kid was having a great time and competed.
Mendez will never forget the night he went head-to-head with some the best players in the game and held his own. He probably could not dream of a better story to tell his teammates, friends, and family. In time, who knows, the legend might grow, Al Bundy style. Perhaps he will have struck out an additional batter or three. Perhaps he'll remember making a couple of run-saving diving catches. Whether he does or not, he deserves all the praise he gets from this performance. Good job, David Mendez.
San Diego Force vs Dodge City, Kan. A's
After the excitement of the big game, I was hoping to do some more Jayhawk scouting for Baseball America, but what I got instead was a clunker. The Force were a force to be reckoned with, and they scored five runs in each of the first two innings. The game ended after four and a half innings because of the mercy rule.
These clunkers are part of baseball. I didn't feel sorry for the A's, but I did feel sorry for a pre-teen girl sitting a few rows in front of me. She had decorated herself in the A's green and yellow colors. Even though the game started after midnight, she was the team's loudest fan early on. Her excitement dissipated as the chances of her team winning diminished. She just sat in her seat and fidgeted until the game ended. After I returned from my 'Round the Clock check-in I noticed she had departed, but I hope that one game doesn't extinguish her passion in the future.
Sunday
Home Run Derby
Before the first game, a home run derby was scheduled with a participant from each team. It was tough to watch kids nearly hitting the ball to the warning track.
Haysville, Kan. Aviators vs Fairbanks, Ala. Goldpanners
Close game, but I didn't really know how the runs were scored, as the sleep deprivation dropped me into full-on zombie mode. I spent half the game nodding off and the rest staring off into space. The most productive thing I accomplished during the game was eating off a chicken fingers and fries meal.
Santa Barbara, Calif. Foresters vs Sharp End Athletics (Texas)
I took some pictures. I set some fantasy baseball bids. I had a bit to eat. I am coming around, but I am still in survival mode.
During this game, I shot the breeze with some fellow participants. Most of them have been putting their bodies and minds through this grind for years. Most say once they started going, they couldn't stop. A good percentage participate as a bonding experience. One family had three generations at the games.
I can see how it helps to have others to talk with over the three days. I think others find this type of bonding experience while camping or traveling. I think the key is to get completely away from the daily grind and just get down to some one-on-one time. One lady talked about her son being disappointed that his sister was old enough to finally go because the weekend was son-mom time and he really didn't want to share it.
I do think if I do it again, I'll have someone else join me. The event helped me understand I need some hardcore one-on-one time with each of my kids. It doesn't have to be going to a ballgame or a trip, but it would be nice to have the same reoccurring event to look forward to. I am going to make a concerted effort to have a regular special weekend with each of my kids.
San Diego Waves vs Hays, Kan. Larks
While I was trying to bear down on a couple of Larks players, I saw the KC sign in the outfield. It is a constant reminder of an event that clouded over last year's tournament, the tragic death of Kaiser Carlile. After experiencing the event first-hand, the mental image of the event will be permanent. It defined last year's tournament.
Fortunately, this year's tournament has revolved around happier circumstances. Specifically, the Kansas Stars. With a bevy of former major leaguers like Josh Beckett, Roy Oswalt, Dan Uggla, Brad Penny, Jeremy Guthrie and the aforementioned Drew, LaRoche and Hudson, among others, how could it not? Even if they didn't know it, the Stars were able to take the focus away from last year's sad event.
That's not to say that the anniversary was completely ignored. It wasn't. The Liberal Bee Jays, who Kaiser was a bat boy for, needed to qualify for the second week. Since their qualification was up in the air, the tournament held a small pre-game ceremony during the first week.
Hutchinson, Kan. Monarchs vs Northwest, Wash. Honkers
It was over. Between the games, the participants paraded around bases. Truthfully, we had to be a sad looking group. Each one of us just wanted to get out of there and get some decent sleep.
Around the second inning, the group was called together to have our final check, get our shirts, and go home. There was a fairly nasty storm on the way and there was no reason for us to be there. The problem was that our shirts weren't available. To many participants, the shirt was the grail they were after. They will be able to wear it to show they completed the event. Many people wore their previous shirts and some shirts were over 20 years old. While Olympians get their medals, these hundred or so people wanted their completion shirt, but it was not to be. We were told to come back in a few days and they would be available then.
For me, I just wanted to get home and sleep. I will go get the shirt later. I don't need to show what I did. I lived it once. Many people have asked if I am going to do it again. I'm leaning no. I would never rule out not doing it, but if I was to make the investment again I would do something else. This year's "something else" was the tournament and I glad to I participated with everyone else who calls Lawrence-Dumont home for three days. But at the moment, I am happily making my way to the exit. Good night.
Jeff, one of the authors of the fantasy baseball guide,
The Process
, writes for RotoGraphs, The Hardball Times, Rotowire, Baseball America, and BaseballHQ. He has been nominated for two SABR Analytics Research Award for Contemporary Analysis and won it in 2013 in tandem with Bill Petti. He has won four FSWA Awards including on for his Mining the News series. He's won Tout Wars three times, LABR twice, and got his first NFBC Main Event win in 2021. Follow him on Twitter
@jeffwzimmerman
.