In 2013, the Kansas City Royals surprised the baseball world, vaulting 14 wins from their previous season's total, propelling a forgotten franchise back into the playoff picture. In the middle of the season, the Royals cut Jeff Francoeur, their (theoretically) offense-first right fielder. The team was willing to lose the (theoretical) extra production at the plate for more defensive help in the outfield, a move it would keep building on during the next few seasons.
After releasing Francouer, the team rotated to a young, speedy group led by Lorenzo Cain, Alex Gordon, Jarrod Dyson and David Lough to put together the league's most proficient defensive outfield. The 2013 Royals outfield defense put up the fourth-highest UZR in the last decade (52.5), and the best in the majors that year.
Even after the 86-win campaign in 2013, few expected the Royals to flirt with contention again the following season. But not only did they up their win total by three games, they also surpassed their outfield UZR total, putting up the second-highest total in the last decade (59.8), again leading all of baseball.
The Royals traded for Nori Aoki in the winter before the 2014 season after moving Lough to the Orioles for Danny Valencia in an effort to improve their offense. Aoki wasn't quite as adept in defensive metrics, but with the four-man rotation in the outfield of Aoki, Cain, Dyson and Gordon, not many baseballs were able to find grass. The Royals kept surprising and–behind their stellar outfield defense–made it to the World Series.
Again the prognosticating critics remained skeptical during the next offseason. The Royals weren't quite as good in the outfield in 2015,  putting up only the 16th-highest UZR total in the decade, but they still placed second for that season. Aoki was gone, and in his place the Royals took a shot on a past-his-prime Alex Ríos.
Ríos wasn't a large downgrade from Aoki, but the Royals also lost a third of Gordon's season to injury, which was a bigger reason for the slight slip in production. That was staunched somewhat by the debut of Brazilian outfielder Paulo Orlando, who posted a 5.0 UZR and 10 DRS in part-time duty. Gordon returned for the playoffs and helped the Royals win their first World Series championship since 1985.
From 2013 to 2015, the Royals never had an above-average offense, putting up offensive marks as a team that were 11, eight and two percent below average, respectively (89, 92 and 98 wRC+). The team was well known for its speed, but other than 2013, KC did not place among the league leaders in team base running either.
The pitching staff's FIP was solid, placing between 14th and 16th in the league each year, but the team placed sixth in team ERA in '13, 12th in '14, and 10th in '15. Kansas City could hang its hat on defense, specifically its outfield, and was able to ride it to consecutive World Series appearances.
All the widely accepted and, at the time, projectable characteristics of a winning baseball team (powerful lineup, unhittable starting rotation) suggested the Royals had outperformed where they should have finished each year, placing them in an unexplainable state. Reality may have been that analysts did not have a sufficient way of projecting the impact defense has on the game.
The blooper that falls in against most teams becomes a highlight reel catch. The line smash becomes an out only because of great speed and a preternatural jump by the center fielder. The treacherous fly down the line is safely corralled by a skilled outfielder while navigating the perils of foul territory. These types of plays helped add to the Kansas City win total. When playoff baseball began, even the best offenses in the league couldn't find open space to land their line drives. The Royals had successfully embodied an adage most typically applied to other sports: Defense can win championships.
…
Theo Epstein was taking notice of the Royals' formula in his office at Wrigley Field. A few short weeks after Kansas City's victory parade, the Chicago Cubs gave Jason Heyward $184 million to be one of the last pieces of a team that had made it to the National League Championship Series in 2015. Heyward was the top all-around free agent on the market, but it was his defensive prowess Epstein was targeting.
The 2015 Chicago Cubs outfield defense put up a 4.5 UZR, getting below-average defense from Jorge Soler, who logged the majority of the team's starts in right field. Heyward instantly became an upgrade just by putting on a Cubs uniform. His defense didn't disappoint, as he put up a 23.2 UZR/150 in his first season on the North Side.
His exceptional season now can be displayed better than ever using Baseball Savant's new defensive charts. Heyward did not let anything routine fall for a hit last year. As you can see, there are no data points in either of the blue bands that represent "easy" and "routine" plays, as classified by Baseball Savant. If a ball was within his reach, he made the play.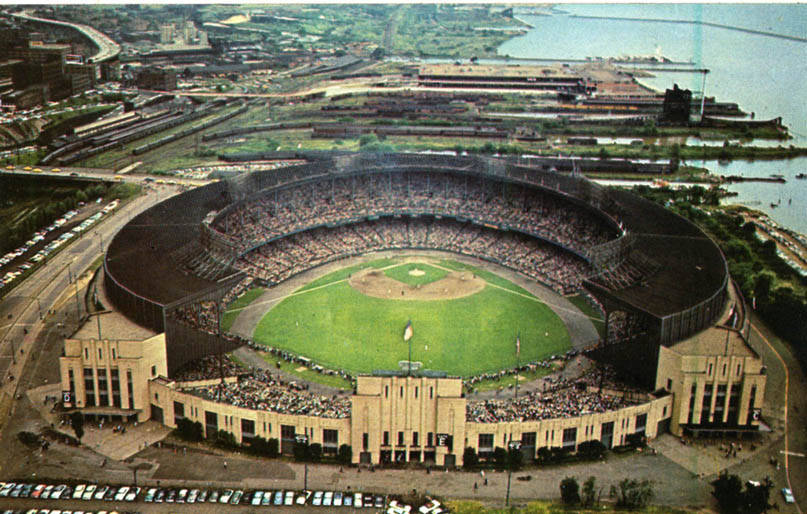 For the Cubs to win the whole thing, a few other things may have fallen just right after the signing of Heyward. Assuming Dexter Fowler would be leaving for free agency, his re-signing at the last moment to return to the Cubs was a pleasant surprise. Heyward may have been forced out of position by shifting to center field if Fowler hadn't returned. Even though Fowler was a below-average center fielder in 2015, a change in positioning depth—and the proximity of Heyward couldn't have hurt—put Fowler as just above average in 2016 (1.0 UZR/150).
Kyle Schwarber, who was drafted as a catcher, was slated to start a significant amount of games in left field in 2016. He played some outfield in 2015 after being called up to the bigs, since his bat forced him into the lineup and the catcher spot was occupied, but he was far from graceful. No one was hoping Schwarber would tear his ACL the first week of the season, but the injury allowed Kris Bryant to spend more time in the outfield, and he improved the entire unit.
All of this led to the Cubs' outfield defensive UZR of 40.5, the sixth-highest total in the last decade and 2016's top number. Along with great play from their infield, the 2016 Cubs are already lauded as one of the best defensive squads of all time.
The pitching staff's results were a highly debated topic all season. Were the Cubs pitchers all having career-best seasons or were they helped dramatically by a superb defense? Well, the difference between the staff's ERA and FIP, largely recognized as a tell-tale sign of a discrepancy between a pitcher's true talent and results, was the highest total (0.62) since the 2002 Atlanta Braves. The Cubs staff certainly did have very solid campaigns–Jon Lester and Kyle Hendricks both placed as finalists in the NL Cy Young race–but there's no question a fantastic defense made them better.
First the Royals, then the Cubs. Is outfield defense the next under-the-radar factor to building a champion?
Above is an image of all line drives hit against Chicago Cubs pitching in 2016. The Cubs were 1.75 standard deviations better in batting average on balls in play (BABIP) allowed on line drives than the next-closest team (Atlanta). You may notice there are far more purple dots (singles) than yellow (doubles) or black (triples). If the Cubs were allowing line drives to drop, it was in front of their fielders, and they were cut off before the hitter could reach extra bases. The Cubs allowed a .789 slugging percentage on line drives in play, which seems high, but that total was 1.4 standard deviations lower than the second-best team (Boston at .831).
Compare the Phillies results chart here to the Cubs chart above. The Phillies had the league's highest slugging percentage allowed on line drives in play. As you can see, the yellow dots (doubles) really gather in the corners and the gaps.
It will be worth paying attention to how the changes this offseason to the Cubs outfield affect these numbers. In 2017, Fowler will not be making a surprise return to Chicago, and Schwarber will be back to full health. Will manager Joe Maddon be able to remain creative enough to preserve the excellent numbers with different personnel?
We now have a better understanding of the quality of contact of each ball hit in a baseball game using statistics such as FanGraphs' soft, medium and hard contact percentages. As Statcast continues to evolve and mature at Major League Baseball Advanced Media (MLBAM), we can even further ascertain where the most success occurs depending on contact variables such as exit velocity and launch angle.
But what we certainly know now, and may have always known if common sense was applied, is a hitter's best chance of getting on base is hitting the ball to the outfield. And a defense's best chance of preventing such success is to have a fielder in a spot to catch the ball.
In 2016, major league players accumulated a .239 average on ground balls, and it was a similar .235 on fly balls, or .232 if you take out home runs. But on line drives, hitters had a remarkable .684 batting average. If teams are able to lower that latter number, the results could be monumental. The Royals and Cubs took strides in achieving that goal, and now other teams are starting to do the same.
Sometimes the improvement in defense will cost a downgrade in offense. Heyward put up a fantastic defensive season in 2016, but he was also the worst qualified outfielder at the plate (72 wRC+). The only outfielders in 2016 even within the realm of how poor Heyward's offensive numbers were the Toronto Blue Jays' Kevin Pillar (80 wRC+) and Melvin Upton Jr. (84, 52 with Toronto), the previously mentioned Gordon (85), and Leonys Martín of the Seattle Mariners (88). All four of these teams were contenders in 2016, and all had to balance the offensive woes with the outstanding defense from these players.
The Seattle Mariners have been a very busy team this offseason, as general manager Jerry Dipoto seemingly never sleeps. A clear task Dipoto had on his to-do list was to improve the team's outfield defense. That is, to better surround Martín on either side.
Instead of Aoki (yep, him again) on his right, who put up below-average defense, and Seth Smith on his left, an even worse defender, Dipoto grabbed two projected center fielders to flank Martín. Dipoto, like Epstein, was watching the 2014 and '15 Royals, as Dyson was one of the players he traded for to bring to the Seattle outfield. The other was Mitch Haniger, a 26-year-old "prospect" who was drafted as a center fielder. Neither Dyson, career 86 wRC+, nor Haniger, 81 wRC+ in his cup of coffee last season, project to be outstanding hitters, but Dipoto is looking to sacrifice some output at the plate for more coverage in the Safeco outfield.
The Mariners have flirted with the playoffs since 2001 (they hold the longest playoff drought in the majors), especially as of late. They had 87 wins in 2014, finishing one game back of the AL Wild Card and last season were in the race until the last week of the season.
Seattle had plenty of offense last season—Robinson Canó, Kyle Seager and Nelson Cruz all hit brilliantly—but they were held back by a sub-par outfield defense. The Mariners finished with the fifth-lowest total in outfield UZR, -16.2. Dipoto believes his big three will generate enough offense, and if they can improve their outfield defense—especially needed given Seattle's average-at-best pitching staff—a postseason berth finally may be possible.
One note about the Mariners that has to be mentioned: In the last decade, they have had the best outfield UZR season recorded…and the worst. In 2009, with Franklin Gutiérrez in center, Ichiro Suzuki in right and a cast of characters in left (five different players had over 20 starts), Seattle put up a 62.4 outfield UZR. But with a below-average offense and a pitching staff with Félix Hernández and not much else, the Mariners' respectable 85-win season was still 10 games short of a postseason berth.
Just four years later, the 2013 Mariners unsurprisingly did not have many players worth an everyday start in their outfield. The then-41-year-old Raúl Ibañez somehow had more starts than any other Seattle outfielder that season, with 97 in left (and one in right). Michael Saunders started the most games in center with 63, while Michael Morse played the most in right with 53. Dustin Ackley, Endy Chavez and Jason Bay also played more than 400 innings in the outfield that season. All six ended up with a below-average UZR, with Ibañez "leading the way" at -17.1, 2013's worst major league outfielder.
Even with an amazing outfield in 2009, the Mariners did not make the postseason. A stellar defense does not guarantee a team to be playing deep in October, but franchises are taking notice of the improvement it can provide.
The Mariners are not alone in attempting to improve their protection against line drives. The Tampa Bay Rays are always at the forefront of the newest analytical innovations, and this offseason has been no different. They already had perhaps the league's best defensive center fielder in Kevin Kiermaier, and this offseason they added Colby Rasmus and Mallex Smith, both of whom come with solid pedigrees as quality glove men.
The Los Angeles Angels of Anaheim already had Mike Trout and the underrated Kole Calhoun, but they traded this offseason for Cameron Maybin, a career center fielder, who had a resurgent 2016 in Detroit. The Rays and Angels both had top-five outfield UZRs in 2016 and are looking to improve their already strong units. And the Boston Red Sox, who finished in the top 10 in outfield UZR in both 2015 and 2016, will now essentially have three center fielders patrolling their green pastures in Andrew Benintendi, Mookie Betts and Jackie Bradley Jr., with long-time center fielder Chris Young backing them up as the fourth outfielder.
Five of the top 10 teams in outfield UZR made the playoffs in 2016, with only the Baltimore Orioles truly bucking the trend. In 2015, eight of the 10 playoff teams were in the top half of UZR, including the 100-win St. Louis Cardinals, who placed third, thanks in large part to Heyward.
Outfield defense isn't an end-all-be-all, but it now may be a necessary attribute for a contending ball club. The Rays and Angels still need to have better pitching this season for their outfield upgrades to have an impact, because allowing a ball to leave the yard doesn't give the defenders a chance to make a play. The Royals continued their fantastic outfield play last season, placing second in the league in UZR, but KC's 4.42 FIP was bad enough that it didn't matter.
If line drives are staying within the fences, it's possible to catch them. As analytics grows in finding new ways to be as efficient as doing that as possible, teams will focus their acquisitional forces on players who can help them meet that goal. The last two champs succeeded. Who will do it in 2017?
References & Resources
BaseballSavant
FanGraphs
Baseball-Reference