Desmond Jennings | Tampa Bay | OF | 11 percent Yahoo! ownership
YTD: (Triple-A) .333/.455/.481
Oliver ROS: .259/.326/.376
Desmond Jennings owners received a pleasant surprise when Manny Ramirez abruptly announced his retirement. While Jennings was likely to be promoted sometime after June 1 anyway, one less obstacle for playing time once he's on the active roster is in place. Carl Crawford's longtime heir to the outfield should be an instant contributor in stolen bases. Off to a solid start in Triple-A that includes a home run and two stolen bases, and with essentially nothing left to prove in the minors, the only thing left for Jennings to do is wait for the calendar to flip forward a few months.
While he has developing power, it likely won't be on display much this year, though a handful of homers certainly isn't out of the question. The Rays' lineup could use a shot in the arm, so it is possible Jennings could find his way to the top of the order in a short time upon his arrival to the Show. As with any rookie, there are risks that should be taken into account when assessing his short term value, but one thing that is quite clear is that he is an adept base stealer. Those in need of speed with a bench spot to spare should stash Jennings and wait for the promotion. Anything beyond stolen bases should be considered gravy.
Recommendation: Should be owned in most large leagues and most AL-only leagues. Owners with ample bench spots in shallow to medium sized leagues in need of stolen bases should stash him as well.
Travis Snider | Toronto | OF | 51 percent Yahoo! ownership
YTD: .154/.267/.256
Oliver ROS: .253/.315/.462
What hides behind Travis Snider's ugly early season slash line is fairly encouraging for his owners… should he be able to continue one particular trend. What might that be? Snider has struck out in just a smidge over a quarter of his at-bats in the early going, which is right in line with his mark last year, and a far cry from his over 30-percent strikeout rate in 2009. The big draw for owning Snider is his pop; at 23 he has shown quite the aptitude for slugging the ball. Coming into the season it appeared the only thing standing in the way of ripping 25-plus home runs would be his number of at-bats, and nothing in the early going has dissuaded me from believing that continues to be the case.
With little competition in his way for playing time, and good health thus far, he just needs to continue to make contact and display the type of power he has in the past to be a valuable asset to power-hungry fantasy owners. Hitting in the bottom third of the Jays order will likely limit his run and RBI totals in the early going, but Snider has the untapped potential and upside to move up the order and stay there should he get hot. He is owned in over half of Yahoo! leagues. Now is the time to kick the tires on acquiring him from an impatient owner who may not be able to get by his .154 average and just one homer in the early going. Snider is a prime example of a potential breakout player you should not give up on because of a poor showing in just a small number of at-bats.
Recommendation: Should be owned in all but the shallowest of leagues.
David Murphy | Texas | OF | 38 percent Yahoo! ownership
YTD: .300/.364/.500
Oliver ROS: .272/.334/.440
David Murphy is likely to be the greatest beneficiary of the unfortunate injury to Texas Rangers superstar, 2010 MVP Josh Hamilton. Murphy is a jack of all trades, master of none type; he doesn't stand out in any one skill, but possesses a bit of pop, a dash of speed, and a useful average. Being part of a talented Rangers lineup should also allow him to chip in some useful run and RBI totals regardless of where they opt to slot him. Those in standard leagues that allow daily lineup changes should note Murphy's career splits, as he's had just a .266/.307/.385 slash against southpaws in 364 career at-bats, and consider sitting him when a lefty is slated to take the bump against the Rangers.
Recommendation: Should be owned in most medium sized leagues while Hamilton is on the DL, and all larger leagues as well as AL-only formats.
Milton Bradley | Seattle | OF | 2 percent Yahoo! ownership
YTD: .273/.347/.432
Oliver ROS: .249/.355/.404
Is Milton Bradley a cool, calm, and collected individual with a track record of good health? No. Has he produced when he's stayed out of trouble and remained healthy in the past? Yes. At the moment he is not in a manager's dog house, is upright, and is hitting third in a major league lineup (stop snickering, while it's not pretty, the Mariners do technically have a major league lineup). Hitting third in any lineup has its benefits: Just ask those who invested in Aubrey Huff's resurgent 2010 season.
Bradley has some pop, and if he were able to accumulate 500 plus at-bats could slug 12-15 home runs while also swiping a few bags (he somewhat surprisingly stole eight bases in 10 attempts in just 244 at bats last year). Hitting third should also help Bradley pile up helpful, albeit unspectacular, run and RBI totals while posting an average in the vicinity of his .272 career mark. His total package may not be off the charts, but it makes for a perfect glue guy for fantasy rosters and is rather useful in larger leagues.
Recommendation: Should be owned in some medium sized leagues, and all larger leagues as well as AL-only formats.
Derek Holland | Texas | SP | 29 percent Yahoo! ownership
YTD: 2.25 ERA, 1.25 WHIP, 8.25 K/9, 2.25 BB/9, 38.9 GB
Oliver ROS: 4.30 ERA, 1.34 WHIP, 7.1 K/9, 3.1 BB/9

With all the talk as to whether Neftali Feliz would start or close for the Rangers during the spring, one could be forgiven for forgetting about the exciting young arm of Derek Holland. Home grown in what seems to be a never-ending pool of farm system talent churned out by the Rangers, Holland tore through the minors and has shown flashes of having a very good major league arm. Southpaws with swing and miss stuff, a 90 mph-plus fastball, and passable control are an exciting breed. Having struck out over eight batters per nine innings last year, the last hurdle for consistent success for Holland would appear to be reducing his walk rate from an okay, but not great 3.77 BB/9. Holland has breakout potential, and his current skil lset already bears owning in more than the 29 percent of Yahoo! leagues he's currently rostered in.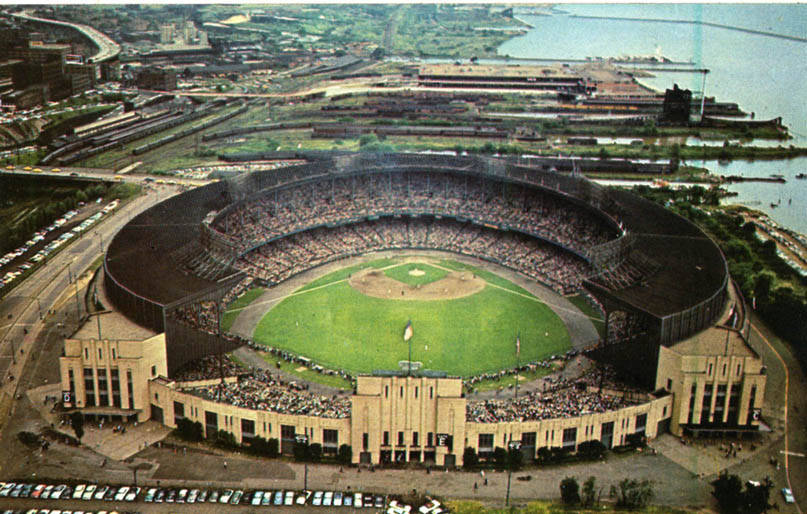 Recommendation: Should be owned in some medium sized leagues, and all larger leagues as well as AL-only formats.
Michael Pineda | Seattle | SP | 43 percent Yahoo! ownership
YTD: 2.70 ERA, 0.98 WHIP, 7.43 K/9, 2.03 BB/9, 18.9 GB
Oliver ROS: 3.63 ERA, 1.21 WHIP, 7.6 K/9, 2.4 BB/9
Michael Pineda is the long term partner in crime to King Felix Hernandez atop the Mariners' rotation and has made quite the splash in the early going. Facing a tough Rangers lineup in his debut, Pineda was able to hold his own attacking the strike zone, and followed that start up with an even more impressive one against the Blue Jays, earning his first major league win.
Largely a two-pitch pitcher right now, fastball and slider, he's working on his change-up, which he needs to soften up (thrown now at 89.2 mph, which is just 6.3 mph slower than his blazing 95.5 mph average fastball). He is likely to have the occasional hiccup while getting acclimated to the big leagues. Regardless, his ability to go after hitters with a top shelf heater that he can consistently throw for strikes, and his good fortune of pitching his home games at the spacious confines of SAFECO Field, should make him an early favorite for American League Rookie of the Year honors and a player who should be nearly universally owned. While some may have slept on him coming into the season, the cat is likely out of the bag now, and his ownership rate should begin climbing heading into his next start against the Royals on Sunday.
Recommendation: Should be owned in all but the shallowest of leagues.
Alexi Ogando | Texas | SP | 42 percent Yahoo! ownership
YTD: 0.00 ERA, 0.54 WHIP, 5.54 K/9, 2.08 BB/9, 29.4 GB
Oliver ROS: 3.71 ERA, 1.30 WHIP, 8.4 K/9, 3.7 BB/9
Alexi Ogando's first two starts likely couldn't have gone any better; he has yet to allow an earned run and has two wins. While his surface stats are sparkling, I'd caution against going overboard with him for a number of reasons. One reason is that he threw only 72.1 innings between his time in the minors and the majors last year, so a huge spike in innings would seem unlikely. Another reason to exercise caution is his lack of a quality third offering coupled with a substantial drop in velocity moving from the bullpen to the rotation. (Not surprisingly throwing lesser "stuff" has resulted in fewer strikeouts).
Finally, he may get shifted back to the bullpen when any of Tommy Hunter, Scott Feldman or Brandon Webb come off the disabled list. Meanwhile, owners should ride the hot hand and see if Ogando can induce more swings, taking advantage of his stellar swinging strike rate and racking up a few more strikeouts than he has.
Recommendation: Should be owned in some medium leagues while he's in the rotation and playing well, and all larger leagues as well as AL-only formats.
Sergio Santos | Chicago (AL) | RP | 8 percent Yahoo! ownership
YTD: 0.00 ERA, 1.04 WHIP, 10.57 K/9, 3.52 BB/9, 38.9 GB
Oliver ROS: 4.78 ERA, 1.52 WHIP, 8.1 K/9, 4.8 BB/9
Matt Thornton has proven himself to be a gas can in each of his opportunities to save games for the Pale Hose so far this season, meaning the closing duties may be up for grabs. Chris Sale has done little to assert himself as a late innings force, allowing runs in three of seven appearances, meaning the spring training runner-up to Thornton for closing duties isn't a slam dunk to be handed the keys to slamming the door shut himself.
Insert Sergio Santos into the mix as well as possibly Jesse Crain. Crain's strikeout rate leaves something to be desired, and his walk rate is nothing special either. Santos can be a bit erratic, as his 4.52 BB/9 in 51.2 innings in 2010 illustrates, but he also has the ability to strike out enough batters to offset that shortcoming. A converted position player, he has taken to the bullpen well. Being right-handed may aid Santos in his quest to close games for the White Sox as it would allow manager Ozzie Guillen to deploy Sale or Thornton in high leverage situations against left-handed hitters prior to the ninth inning.
Considering Thornton's success as a late innings stopper in previous seasons, it doesn't seem entirely out of the question to chalk up his early season struggles to a case of the yips, and simply not having the makeup to close games. There are obvious sample size flaws that can be brought up with my amateur analysis of Thornton's early season struggles, and largely believing that there is nothing special about protecting a lead in the ninth inning as opposed to the seventh or eighth, it pains me to concede a thought to the contrary. Owners in need of saves should take a stab at Santos and hope for the best.
Recommendation: Should be owned by owners in all size leagues in need of saves.
Erik Bedard | Seattle | SP | 17 percent Yahoo! ownership
YTD: 9.00 ERA, 1.89 WHIP, 9.00 K/9, 3.00 BB/9, 34.4 GB
Oliver ROS: 4.07 ERA, 1.34 WHIP, 8.0 K/9, 3.6 BB/9
Women and children should shield their eyes from the ghastly early season line Erik Bedard has posted. With that out of the way, it is important to note that Bedard threw no innings for the Mariners last year while trying to come back from surgery on his shoulder, and is likely rounding into form for the time being. More struggles likely lie ahead, but there are some positives to look at. For starters, he's healthy, a rare feat over the last three seasons. He's also throwing all of his pitches, including a fastball with an average velocity not alarmingly off from his career norm.
It is entirely too early to draw too many conclusions from his numbers, but keep an eye on his swinging strike rate, which is at its lowest mark of his career. If he's able to get that to creep up while continuing to get hitters to fish at pitches outside the strike zone, he could prove useful to owners once again. There are countless red flags with Bedard, but there is also a great deal of upside should he remain healthy.
Recommendation: Should be owned in most large leagues, and nearly all AL-only leagues, but benched until he's able to string together a few solid starts.
Carlos Carrasco | Cleveland | SP | 2 percent Yahoo! ownership
YTD: 5.03 ERA, 1.32 WHIP, 5.95 K/9, 3.20 BB/9, 39.0 GB
Oliver ROS: 4.89 ERA, 1.45 WHIP, 7.2 K/9, 3.5 BB/9
A sleeper favorite of mine coming into the season, Carlos Carrasco opened the season with a miserable turn against the White Sox, but has rebounded nicely with solid starts against both the Mariners and the Angels. Plagued by inconsistency throughout much of his career, the two-time top prospect in the Phillies system, and one of the key pieces in the Cliff Lee deal, the enigma that is Carrasco put together a solid season from start to finish in 2010 that started in Triple-A and finished in the majors for the Indians.
Don't be fooled by the low strikeout rate or below-average ground ball rate for the year. At his best, Carrasco is able to pile up the strikeouts using a four-pitch mix that features a true swing and miss change-up, while limiting the walks and inducing ground balls. Of course, the key for Carrasco remains to be at his best, or near it, more frequently. Just 24 years old, he has all the feel of a post-hype sleeper.
Recommendation: Should be owned in a few medium sized leagues and most larger leagues as well as nearly all AL-only leagues.