Welcome back to fantasy baseball existence, everyone. We are only two weeks into the season, and already plenty has happened. Hanley Ramirez and Aaron Hill are still slumping, Jose Bautista is still awesome, Dan Haren's proving last year's first half was a fluke, $1 picks Chipper Jones, Milton Bradley and Kyle Drabek are making me look like a genius, Mike Aviles may have already lost his job (or maybe not), Adam Dunn learned not to drink from Matt Holliday's coffee mug, and Rafael Furcal is already injured.
Cameron Maybin | Padres | OF | 18 percent Yahoo ownership
YTD: .243/.317/.514
Oliver ROS: .250/.318/.381
The myth of Petco Park is only a half truth that breeds market inefficiencies. The truth about PETCO is that it notably obliterates left-handed power, suppressing it by about 25 percent. For right-handed hitters, however, Petco's deflative power effects are substantially less substantial, at 10 percent. While clearly a move from the Great American Ballpark (125 RHB home run index) or Minute Maid Park (114 RHB home run index) to PETCO (96 RHB home run index) might be a disastrous investment for a right-handed batter, the same cannot be said about a move from Sun Life Stadium in Miami, a park with an inferior RHB home run index (92).
Maybin's been relatively productive thus far, hitting a a pair of homers and stealing three bases early while batting a could-be-worse .250. Maybin's always had the tools to succeed as a power/speed threat in the lineup, but his strikeout rate (28.4 percent in the major leagues) has always kept him from taking the missing step to the next level. With 13 whiffs over his first 41 plate appearances this season, it's about time to concede that Maybin will probably produce a batting average and on-base percentage akin to Mike Cameron. But hey, that's hardly an insult, as Cameron was a perennial 20/20 threat for over a decade.
Maybin's only 24, so there's always room for improvement, but his production probability at this point looks something akin to 15/20. That would make him a valuable fourth or fifth outfielder in mixed leagues that can support the batting average risk, but it should be recognized that until Maybin bats higher in the order than eighth for the Padres, let alone for as weak an offense as theirs, expectations should be tempered in the runs/RBI departments
Recommendation: Maybin should be owned in all NL only formats and closely monitored or acquired as a bench player in mixed leagues.
Lance Berkman | Cardinals | 1B, OF | 39 percent Yahoo ownership
YTD: .293/.356/.634
Oliver ROS: .271/.385/.459
Put 2010 out of your mind for a moment. From 2000 to 2009, Lance Berkman's lowest single season ISO was .227, and that came in 2003. Even in his "disappointing" 2009 campaign, Berkman managed to post a .235 ISO, drive in 90 runs, and cross home plate 73 times (thanks to his amazing on-base skills), and even steal seven bases while trenched in one of baseball's weakest offensive lineups. (The 2009 Astros were bottom five in runs and RBI, with a team wOBA of .315 that was barely better than the Pirates' thanks to Lance Berkman's mighty bat).
Things of course fell apart last year, as a nagging knee injury limited Berkman to a career worse .248/.368/.413 line (17 percent better than the league average player) and a meager 14 home runs. Now "nagging knee injury" is probably the last thing you want to see in the recent health history of a 35-year-old outfielder who has not played in the outfield since 2007, and I am not going to say that Berkman is going to stay healthy all year (or even most of the year). What I will tell you, however, is that when Berkman is in the lineup, he will be a top 60 outfielder and worthy corner infield fantasy option, especially in OBP leagues.
Berkman's season is only 41 at-bats old, but his season has collectively been one of the more productive of early 2011. Though he started slowly out of the gate (.214/.290/.286 line through his first eight games), Berkman got red hot against the Diamondbacks at Chase Field (note: it's not the launching pad it's made out to be, bolstering lefty power by a meager five perent), launching four home runs in three games, collecting 10 RBI and five runs. After batting behind the likes of people like Kaz Matsui (career .321 OBP), Michael Bourn (career .331 OBP), Carlos Lee (career .338 OBP), and Hunter Pence (.336 OBP) for the majority of the past four seasons, batting behind both Matt Holliday (.388), Albert Pujols (.425), and even Colby Rasmus (.341 OBP), should act as a godsend for Berkman's RBI production and offset some of his injury risk and declining production.
Based on their career OBPs, both Holliday and Pujols are 50 percent more likely to be on base when Berkman comes to the plate than would be Bourn and either Lee or Pence had Berkman remained in Houston. Just don't expect a lot of runs batting in front of David Freese, Skip Schumacher and Yadier Molina.
Nonetheless, Berkman's RBI opportunities paired with his power potential (his career low .166 ISO in 2010 was still better than the league average) and still-quality plate discipline skills should make Berkman a productive three-category outfielder. Perhaps he won't stay healthy all year (injury seems to be the meme of the Cardinals' 2011 season), but he certainly should be owned in more than 40 percent of leagues. Unless you play in the shallowest of leagues, Berkman should at least be on your bench.
Recommendation: Berkman should be owned in all NL-only leagues and in mixed leagues with 12+ teams.
Brandon Beachy | Braves | SP | 22 percent Yahoo ownership
YTD: 3.75 ERA, 1.17 WHIP, 6.75 K/9, 3.00 K/BB, 29.4% GB%
Oliver ROS: Oliver ROS: 4.06 ERA, 1.32 WHIP, 7.7 K/9, 2.7 K/BB
Mike Minor is the better pitching prospect, but choosing Beachy over Minor to begin the season as your team's fifth starter is the kind of dilemma most teams, specifically the Yankees, would pay big money to have. Like Daniel Hudson last season, Beachy undoubtedly possesses two of the three coveted pitching skills necessary to succeed at the major league level. Though it hasn't been evident through his first two starts, Beachy's upper minor numbers indicate that he has the potential to post big strikeout numbers in the majors (9.5 K/9 in Triple-A, 12.1 K/9 in Double-A). He's also got strong command of his four-pitch mix, failing to issue even 50 walks over 208 innings pitched across three seasons at various levels in the minors.
Most encouraging of all are Beachy's 2010 major league equivalents. His 2010 minor league performance translated into a 3.51 ERA, 1.25 WHIP, and 9.0 K/9 MLE. If there's a knock on Beachy, it's that he's a flyball oriented pitcher. Still, his strong K/BB talent should offset most flyball problems that Jayson Heyward and Martin Prado can't solve. If you are in a very competitive league, chances are Beachy was drafted on draft day. Still, with a meager 22 percent ownership rate in Yahoo leagues, there is a good chance that Beachy is still flying under the radar in your league's free agency pool and capable of becoming a strong middle-tier starting pitcher for your staff in even shallow leagues. Expect Ted Lilly's past several seasons in the NL as Beachy's floor.
Recommendation: Beachy should be owned in all league.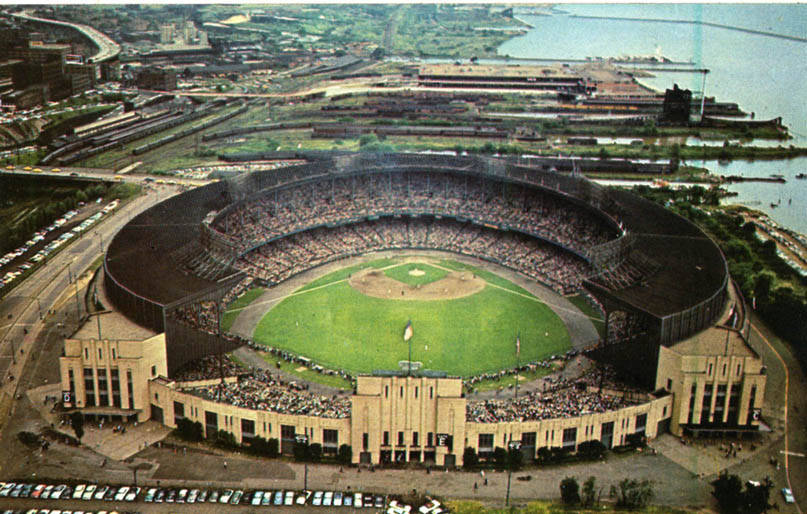 Danny Espinosa | Nationals | 2B | 11 percent Yahoo ownership
YTD: .280/.406/.480
Oliver ROS: .231/.294/.389
Beyond a few in the top tier, the world of the middle infield is a competition with no winners, only losers. It is more about being less bad than it is about being good. That said, it is surprising that Danny Espinosa is owned in barely one of every 10 leagues. For a middle infielder, Espinosa is about as balanced as they come in the power/speed department. Over the course of a minor league career spanning 1,205 plate appearances, he has hit 40 home runs and stolen 56 bases. Last season, split between Double-A, Triple-A and the majors, Espinosa hit 28 home runs while stealing 25 bags. At the major league level last season, only 15 players combined for 50 or more home runs plus stolen bases. These 15 players include Joey Votto, Albert Pujols and Hanley Ramirez. That's pretty exclusive company right there. Even Oliver think he's at least capable of going 15/15 this seasons.
Espinosa's high strikeout tendencies and poor batting average prospects may be a red flag to some. He has struck out 22.1 percent of the time over his professional career (majors and minors combined), but considering that Dan Uggla had 22.5 percent career strikeout rate heading into the season, there is no reason that Uggla should be universally owned, while Espinosa is universally available.
Espinosa has a shot at hitting .250 for the season, which would put him in company with Uggla and Adam Dunn. Sure, Uggla will have better run/RBI prospects for 2011 than Espinosa, but how much did you pay for Uggla? $20? Espinosa will get you most of the value Uggla will provide, albeit spread across two categories instead of one, at a fraction of the value (a mere drop/add). As a preacher of balance, I'd take the 18+/18+ guy over the 30/5 guy any day of the week.
Recommendation: Espinosa should be owned in all NL only leagues and mixed leagues that require you to employ a middle infielder.
Jonathan Herrera | Rockies | 2B, 3B | 2 percent Yahoo ownership
YTD: .474/.630/.632
Oliver ROS: .243/.300/.309
I have a theory that rookies, especially those with mediocre tools or who are getting a sip of their first cup of coffee, attempt to steal a base whenever possible prove they're valuable. Thus far, Jonathan Herrera has done his best to prove this hypothesis true. Though he stole an intriguing 34 bases in A+ ball back in 2006, he's never reached 20 in a full season since. Nonetheless, through six games played this season, Herrera had already stolen four bases, essentially attempting to swipe a base 25 percent of the time he's reached base.
Herrera's not one to strike out much (posting above-average strikeout rates in the mid-teens for his major and minor league career), draws walks at an average or slightly better clip, seems a capable clipper in his brief major league career (20 percent line drive rate), and has slightly above-average wheels (5.3 speed score). With second base being his job to lose at the moment, Herrera's skills could provide fantasy owners in need of a short term stop gag, a middle infielder or a utility player for off-days with some sneaky and valuable speed for 2011.
As a bonus, Herrera's been batting in the No. 2 hole directly ahead of Carlos Gonzalez and Troy Tulowitzki, which could mean big runs totals for frugal fantasy spelunkers. Don't be surprised if he ends up with a .280/5/30 season line, while pole vaulting over the 80 runs-scored bar this season.
Recommendation: Herrera should be owned in NL only leagues, monitored in shallow mixed leagues, and owned in deeper mixed leagues (especially those employing middle infielders).
Jeffrey Gross is an attorney who periodically moonlights as a (fantasy) baseball analyst. He also responsibly enjoys tasty adult beverages. You can read about those adventures at his
blog
and/or follow him on Twitter
@saBEERmetrics
.