It's pretty often that a team will do something a bit goofy, like deciding not to start their best pitcher on Opening Day. Back in 2008, the Giants had a young Tim Lincecum in the rotation. Instead of giving him the nod to start game one of 162, they handed the pill to Barry Zito. Sure, Lincecum wasn't established yet and hadn't even a full season under his belt, but I don't believe many folks would have said Zito was their best starter that day even then—and certainly not now.
A more egregious mistake came when Ron Gardenhire announced Carl Pavano would start Opening Day over Francisco Liriano this season, when Liriano finished eleventh in AL Cy Young voting in 2010 and should have finished lower.
Needless to say, this type of thing happens pretty often. I'm certain countless examples exist, but these two come to mind immediately. Maybe it's because they are coddling their young starters, afraid they'll fold like a wet paper bag after all the hoopla that is Opening Day – the giant American flag on the field, the Air Force flyover, the sold-out crowds in parks that… don't sell out. Or maybe it's some sort of a cap tip to a once-great veteran. I can't really say.
But there's another recent example of this that's a bit more complicated, a bit less clear. After a breakout season in 2010, the Oakland A's have decided that Trevor Cahill should lead their rotation. Well, maybe I should say manager Bob Geren has, because I have a suspicion general manager Billy Beane might have chosen another hurler. It's a loose suspicion, though, because I'm really not sure.
I really do wonder how Billy Beane feels about Cahill, and how good he thinks he is now and can be in the future. It's probably worth noting that the A's have expressed interest in signing Cahill to an extension, though he's not arbitration eligible until 2012. And you wouldn't figure they'd want to do it when his value is at an all-time high, so it makes you wonder.
On the surface, Cahill's numbers in 2010 were fantastic, and Geren's choice to nudge him to the bump on Thursday against the M's seems both obvious and correct. Cahill won 18 games last season and finished with 196.2 innings and a superb 2.97 ERA. What's more, he was an All-Star and finished ninth in Cy Young voting. Unfortunately, things aren't always what they appear—ERAs and wins often don't tell us everything.
One of the best things a pitcher can do to help his cause is to miss bats, and Cahill doesn't do much of that. His 5.4 strikeouts per nine innings (K/9) was well below average. And while his 2.88 walks per nine (BB/9) in 2010 was nice, it's nothing special when coupled with low strikeout totals. Also unremarkable was his ability to prevent home runs. With a rate of 0.87 per nine (HR/9), he was neither especially good nor especially bad. But what he was exceptionally good at was putting the ball on the ground (56% in 2010). Also: converting balls that were put into play off of him – be it grounders or otherwise – into outs. His .236 batting average on balls in (BABiP) was lowest in the majors. That low BABiP is at the heart of why FanGraphs' system – which uses fielding-independing pitching (FIP) to determine pitching Wins Above Replacement (WAR) – valued Cahill about half as much as Baseball-Reference (2.2 versus 4.1).

Straying this far from the league average BABiP (Cahill in 2009 & 2010 above) screams for regression.
Because of this, a suspicion he was unusually lucky, there are some who believe Cahill is merely the fourth best pitcher on that staff. Dan Hennessy, an astute A's blogger of Baseballin' on a Budget (SweetSpot), falls into this category. But I don't really wish to spend a lot of time hashing out why I too believe Cahill was lucky in 2010—I've done that elsewhere. Instead, I simply wish to convey this: if an argument can be made that a 23-year-old pitcher with 18 wins, a 2.97 ERA, and 196.2 innings in the prior season is your fourth-best starter, it's probably a good thing.
So while we can sit and argue who should be starting on Opening Day for Oakland, there's something else that's not debatable: having four young, quality starters is never a bad thing.
Many, including me, would slot 23-year-old Brett Anderson ahead of Cahill. If you have an imagination, he's the guy you can wish on. Last season, his elbow didn't fall off but it was pretty finicky, limiting him to 112.1 innings and 22 starts. But in those innings, he was brilliant. His ERA was 2.80 and he had an adjusted ERA (ERA+) of 148, best among the starters. While his strikeout rate did suffer and fall from 7.7 in 2009 to 6.0 in 2010, his calling card of a low walk rate and an excellent strikeout to walk ratio (3.41) did not. It doesn't take a whole lot of energy to wonder if Anderson might one day – if healthy, as is always the heartache with pitchers—compete for a Cy Young and do his very own Cliff Lee impersonation. That's why he's accumulated 6.3 fWAR in just 287 major league innings.
There's also the eminently talented Gio Gonzalez, or the Athletics' version of Jonathan Sanchez. Gonzalez managed 15 wins with a 3.23 ERA (128 ERA+) and 200.2 innings last season. He'll be 25 in 2011. As a 23-year-old in 2009, he had a rough go of it. His strikeout rate of 9.94 was fantastic, but he walked over five per nine and gave up an absurdly high .360 BABiP. When you consider he also gave up 1.28 HR/9 … well you can see why his ERA was nearly a touchdown. But he clipped his HR/9 to 0.67 in 2010 and his BABiP fell to .274, a much more reasonable figure. He even lowered his walk rate to a more digestible 4.13. His strikeout rate fell too to 7.67, but at that he was still very nearly at a 2:1 strikeout to walk ratio. The final tally was a 3.2 fWAR in 2010. If he's able to ratchet that K/9 back up to somewhere near a batter per inning while keeping his number of walks stable, it's easy to see why he'd be a valuable commodity.
It seems silly to say, but the elder of these four will be Dallas Braden. He's well known for throwing a perfect game, representing the "209" and coaxing silly quotes from Alex Rodriguez. As the perfect game would suggest, he's also a pretty good starting pitcher. He also had a sub-four ERA with a 3.50 in 2010 in 192.2 innings (ERA+ of 118). Like Cahill, he hasn't missed many bats in the big leagues—he struck out just 5.30 per nine in 2010. But, he also walked just 2.0 batters per nine resulting in an excellent ratio or 2.63. He's yet another three win player on their staff (3.0 fWAR in 2010). What's interesting about Braden—other than his antics—is that he's able to throw so many strikes as a junk ball lefty. With his slop, he's managed a home run per fly ball rate (HR/FB) of 6.6 percent in his career (6.9 percent in 2010) of nearly 500 innings. It'll be interesting to see if he's able to continue that success.
With these four, regardless of which is most talented, they have themselves in an enviable position. The A's have four young, cheap and quality starting pitchers. Neither the Giants nor the Phillies can say that; their rotations are very expensive.
There are obvious parallels between the 2010 Giants and 2011 A's. The 2009 Giants had an excellent pitching staff and an anemic offense, and thus needed to upgrade their offense any way they could in the offseason. Much to the complete and utter surprise of just about everyone, Aubrey Huff—and a host of other Super-Surprises—hit just enough to ride their superb pitching staff to a World Series. Billy Beane was in a very similar position this offseason and, I think, delivered. The comparison holds up. And that's what most people will focus on: Beane's improved lineup.
But consider for a moment the ERA+ for each of the Giants' and Athletics' top-four starters in 2010. We have to disregard the innings pitched, as we're not trying to get a gage on value necessarily, but on potential. The chart below shows two teams with a similar mix of excellence in the rotation.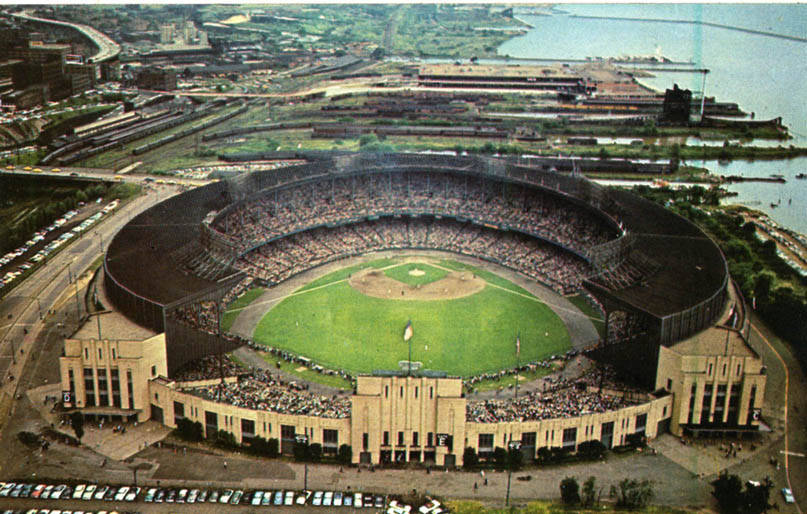 Many people will tell you that Oakland will do well this season and may even make the dance if they can just find a way to score some runs, to turn a below average offense into an average one. They'll probably be right, but only if such an occurrence is paired with another, more important factor: quality starting pitching. I'm confident Beane can duct tape together a league-average offense—I think he's already done that or come close with the addition of Josh Willingham, Hideki Matsui and David DeJesus. I think the real question is whether or not Cahill, Gonzalez, Braden and especially Brett Anderson can pitch extremely well again this season, this time for 200 innings each.
I'm not saying the A's will win the AL West this season, but they might. And I'm not saying Brett Anderson will win the Cy Young award in the American League this season. But even though he's not starting on Opening Day, he has the talent. And if his arm will hold up for 220 innings or so, he just might. You could say the two might go hand in hand.