Recently, Pablo Sandoval was designated by the Boston Red Sox for assignment, only to return to his first team, the San Francisco Giants, on a minor league deal. For some Giants fans, myself included, the homecoming was not particularly welcome, and it wasn't just because of his rapidly eroding skill set.
In 2012, it became public that Sandoval had been accused of committing sexual assault. Though the sheriff of Santa Cruz (Calif.) County determined that Sandoval "did not sexually assault" the accuser, and no charges were filed, the incident left a bad taste in the mouths of several fans, some of whom are sexual assault survivors.
When Sandoval re-signed with the Giants, the story again made its rounds on social media, and it became increasingly evident that the incident was far more significant than it originally seemed. For many, this was the first time hearing about the accusations. But for those who knew his history — and more specifically baseball's history — his continued presence in baseball comes as no surprise, his name joining a long list of other such players. This shock and resignation, though,  point to mechanisms in baseball that allow its players to commit violent crimes against women without facing many repercussions.
…
Sandoval's sexual assault allegation is not the only one in recent baseball history. Pitcher Josh Lueke was arrested on rape charges when he was a Texas Rangers minor leaguer in Bakersfield, Calif. Lueke would go on to plead no contest to a lesser charge: false imprisonment with violence.
In 2013, two minor leaguers in the Rockies organization were charged with sexual assault. Pitchers Michael Mason and Jesse Meaux were then placed on the restricted list following the charges, but the charges were dropped in 2015. They have not pitched professionally since the arrest.
In 1992, Dwight Gooden, Daryl Boston and Vince Coleman of the New York Mets had allegations of sexual assault brought against them, but a Florida state prosecutor dismissed the case "because the case lacks corroborating evidence and comes down 'to the word of a victim against that of three individuals'" — the three Mets players.
Mel Hall, who played major league baseball from 1981 to 1996, is currently serving 45 years in a Texas prison for sexually assaulting minors. A longform piece by SB Nation detailed the allegations that Hall preyed upon female minors during his career.
Chad Curtis, who played in the majors from 1992-2001, is currently serving seven to 15 years in Michigan on counts of sexual misconduct.
Hall of Famer Kirby Puckett was charged with false imprisonment, fifth-degree criminal sexual conduct, and fifth-degree assault in 2002. He was found not guilty on all charges. After the acquittal, Minnesota Public Radio reported that "the Twins issued a statement after the verdict saying they were glad the matter was closed."
In 2016, Jung Ho Kang of the Pittsburgh Pirates was investigated for sexual assault. In September of 2016, the Pittsburgh Post-Gazette reported that the investigation was still ongoing, though police were unable to contact the accuser. As of publication, Kang is on the restricted list while serving a suspended sentence in South Korea for his third DUI. He is seeking visa help from the MLB Players Association to return to the Pirates. The Post-Gazette also reported that the sexual assault investigation has not been closed.
More recently, multiple Texas Rangers minor leaguers were charged with sexually assaulting a teammate as part of hazing. There has been no update on this case since it was reported that those charged could not leave the Dominican Republic.
In amateur baseball, prior to the College World Series and June 2017 MLB Amateur Draft, Oregon State University's Luke Heimlich's status as a registered sex offender was reported by The Oregonian. As a result, Heimlich went undrafted, but he is not precluded from signing with a team at a later date.
These are but a sampling of the cases we know about publicly, and keep in mind that many more have gone and will go unreported, as is the case outside baseball and/or sports. These players are not aberrations, nor are they a few rotten eggs. It's easy and tempting to dismiss them as such, but doing so dismisses the problem of toxic masculinity in baseball.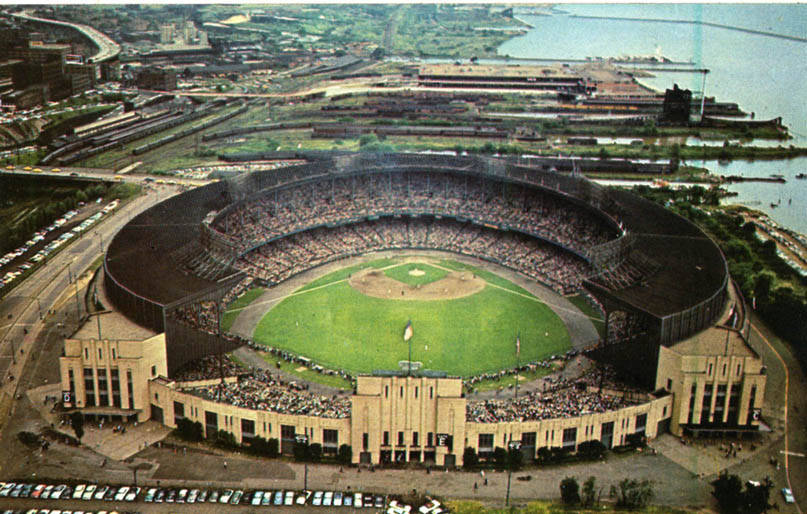 Though the specific details of each of the above cases are different, they all feature the same pattern, from the accusations themselves to the responses to both the accused and victim. In these cases, much of the focus from stories in the media and people surrounding them rests on the accused and paints them as victims who have had their lives ruined by these allegations.
Asheville defense attorney Steve Lindsay, who represented former Rockies minor leaguer Mason, was quoted saying the following after the charges were dropped: "This is a guy whose dream was to play professional baseball, and he has probably lost his baseball career forever."
Lueke called his conviction of false imprisonment with violence "a freak accident kind of thing." The article headline also says that Lueke was "moving forward," as though being convicted of a violent crime was something to power through.
And yet, in each instance, there was no mention of how the survivor's life could've been, and most likely was, ruined, thus leading to the allegations. Telling the story only through the eyes of the famous person is an unproductive and unhealthy pattern.
This tendency to side with the aggressors is, viewing it from the other end, a tendency to blame the victims. Specifically, when the defendant is rich or poised to become a celebrity, as is often the case with professional or college athletes, people accuse the victims of making up allegations for the money. But this is extremely rare. In fact, women who accuse men of domestic violence or sexual assault often face harsh consequences in their personal and professional lives. A study by the National Sexual Violence Resource Center says the following:
A review of research finds that the prevalence of false reporting is between 2 percent and 10 percent. The following studies support these findings:

A multi-site study of eight U.S. communities including 2,059 cases of sexual assault found a 7.1 percent rate of false reports (Lonsway, Archambault, & Lisak, 2009).
A study of 136 sexual assault cases in Boston from 1998-2007 found a 5.9 percent rate of false reports (Lisak et al., 2010).
Using qualitative and quantitative analysis, researchers studied 812 reports of sexual assault from 2000-2003 and found a 2.1 percent rate of false reports (Heenan & Murray 2006).
The study also details how the definitions for false allegations are often inconsistent, and things like delayed reporting or vagueness in details can lead to a report being labeled as false, suggesting that the true number of false reports may be even lower.
Either way, this study (along with the studies it aggregates to show its findings) shows that cases of accusers creating false allegations just for fame, victimhood, money, etc., are very, very slim.
Yet victim-blaming persists in sports, stemming from fans to media members to the athletes themselves. The book Masculinities in Contemporary American Culture: An Intersectional Approach to the Complexities and Challenges of Male Identity reminds of an infamous victim-blaming moment, when Stephen A. Smith warned women not to "provoke wrong action" in the wake of the TMZ release of the notorious Ray Rice video.
Sentiments regarding rape culture have changed very little in the last 20 years, as the 1994 book Sex, Violence, and Power in Sports: Rethinking Masculinity demonstrates. In the introduction to its second part, entitled "Sexuality and Power," authors Michael A. Messner and Donald F. Sabo speak to the phenomenon of violence against women in sports. They wrote:
Until fairly recently, rapes by athletes were treated as deviant acts by a few sick individuals. But news reporters and the public are now beginning to ask if incidents like [Mike] Tyson's rape or the Spur Posse's competitive promiscuity are not isolated at all, but rather manifestations of a larger pattern of sexual abuse of women by male athletes. Though no definitive national study has yet been conducted, a growing body of evidence strongly suggests that, at least among college students, male athletes are more likely than male nonathletes to rape acquaintances and to take part in gang rapes. Consider the following:

Athletes participated in approximately one-third of 862 sexual assaults on United States campuses according to a 1988-1991 survey by the National Institute of Mental Health (Melnick, 1992).
Of twenty-six gang rapes alleged to have occurred from 1980 to 1990, most involved fraternity brothers and varsity athletes, Chris O'Sullivan, a Bucknell University psychologist discovered (Guernsey, 1993).
Among 530 college students, including 140 varsity athletes, the athletes had higher levels of sexual aggression toward women than the nonathletes, Mary Koss and John Gaines (1993) found. Koss and Gaines concluded that campus rape-prevention programs should especially target athletic teams.

Compelling as this evidence is, we want to emphasize two points. First, nothing inherent in men leads them to rape women. […] Second, nothing inherent in sports makes athletes especially likely to rape women. Rather, it is the way sports are organized to influence developing masculine identities and male peer groups that leads many male athletes to rape.
The final sentence of that passage, saying that "it is the way sports are organized to influence developing masculine identities and male peer groups that leads many male athletes to rape," implies that the structure of sports itself leads to the influence of young boys. Because children are impressionable, the sports they are signed up for as children creates an influence in their attitudes in life. A competitive nature begins and, while healthy competitiveness is good, competitions in other facets of life begin.
As Sabo writes in Sex, violence & power in sports: rethinking masculinity:
Organized sports provide a social setting in which gender (i.e., masculinity and femininity) learning melds sexual learning. Our sense of "femaleness" or "maleness" influences the way we see ourselves as sexual beings. Indeed, as we develop, sexual identity emerges as an extension of an already formed gender identity, and sexual behavior tends to conform to cultural norms. To be manly in sports, traditionally, means to be competitive, successful, dominating, aggressive, stoical, goal-directed, and physically strong. Many athletes accept this definition of masculinity and apply it in their relationships with women. Dating becomes a sport in itself, and "scoring," or having sex with little or no emotional involvement, is a mark of masculine achievement. Sexual relationships are games in which women are seen as opponents, and his scoring means her defeat. Too often, women are pawns in men's quests for status within the male pecking order. For many of us jocks, sexual relationships are about man as a hunter and women as prey.
In other words, a woman's emotional and physical well-being is no longer considered at this point, and this type of dehumanizing behavior can empower male athletes to perpetuate a cycle of dehumanizing women. This behavior is not an inherent part of human nature, but rather a learned characteristic because of toxic masculinity disguised as team camaraderie.
…
The idea of dehumanizing women is not just limited to a male athlete considering women as his prey, but should also include fans of the sport—often whom have concerns about the sport they love.
A friend of mine, Christine Hopkins, who is a writer from Des Moines and a Giants fan, says she didn't know about Sandoval's sexual assault allegations until he signed the minor league deal with San Francisco last month. However, upon learning this fact, Hopkins had many thoughts about it.
"It immediately deeply troubles me to learn that because I'm a Giants fan," Hopkins says in an email. "And not in an 'ugh, my team's gonna face the wrath of the horrible feminists' or whatever trash people say when it comes to speaking up about allegations like this, but that it happened while he was a member of the team (or came out then? either way) and I didn't hear about it, whether it was widely reported [by the media] and I just missed it, or whether it wasn't widely reported and should have been."
Hopkins says she has no problem abandoning fandom for a player, a team, coaching staff, front office, so forth when allegations such as sexual assault aren't dealt with properly.
"While that might seem like an extreme reaction to some, I think it's more extreme to purposely ignore it (because you love the team), or worse, acknowledge it and dismiss it at the same time," Hopkins continues. "Because that speaks to a much larger problem that goes beyond sports, that people who report DV/sexual assault aren't taken seriously. But at the same time it's also a very sports-centered issue, because athletes who commit these offenses are very much able to get away with it, at the very least in the eyes of their fans."
Women have been excluded from baseball, and many other sports, since the beginning, thus causing a greater rift in power structures between men and women. In addition, a woman's concerns regarding baseball are often cast aside because it is not taken seriously. At BP Wrigleyville, Mary Craig writes, "For much of its early history, baseball was viewed as a sport belonging to the hard-nosed working class, a sport wholly unfit for women." Albert Spalding, wrote the following in America's National Game back in 1911:
Neither our wives, our sisters, our daughters nor our sweethearts, may play Base Ball on the field. […] Base Ball is too strenuous for womankind, except as she may take part in grandstand, with applause for the brilliant play, with waving kerchief to the hero of the three-bagger."
The idea of gender roles and a women's place heavily dictated how a woman should be a spectator for baseball, and for over a century there has been very little wiggle room in women's exclusion. As a result, the power dynamic for men and baseball grew extreme, manifesting the idea of maleness and toughness. This also includes having the power to fly under the radar when accusations come out, just as Sandoval did.
Sweeping the problem under the rug only leads to more violent crimes happening, because it becomes accepted within the culture and the norm of baseball. Complacency leads to continued behavior in this instance. The fact that allegations have been coming for years means that it's not a problem that has been eradicated.
To their credit, in August 2015, Major League Baseball and the Major League Baseball Players Association agreed on the Joint Domestic Violence, Sexual Assault, and Child Abuse Policy. The policy has led to stricter suspensions, especially in instances of domestic violence. Four players have been suspended for domestic violence incidents — Aroldis Chapman, Jose Reyes, Jeurys Familia and Hector Olivera, who received the longest suspension, 82 games. But this agreement leaves much to be desired. Players caught using performance-enhancing drugs still face much longer suspensions, from 80 games to full seasons. And there are still other players, like Kang, who slip through the cracks, going unpunished. The fact that a positive PED test gets one suspended longer on average than breaking the Joint Domestic Violence, Sexual Assault, and Child Abuse Policy shows that while MLB has made progress, there is still room to better align their priorities.
Character concerns for off-field incidents end up being viewed as less consequential in comparison to things that impact on-field performance, that athletes try to "move on" from the alleged incident. This line of thinking can lead many to argue that violence against women should be left to the courts, ignoring the impact it has on its fans. As a fan and a survivor of sexual assault, I feel as though the biggest concern teams have regarding players is their ability to play baseball. I can only speak for myself, but I was maddened to know that a team, especially one I spent many years rooting for, could easily dismiss allegations as they did when the allegations about Sandoval first surfaced. It doesn't seem fair to many people that they get a redemption narrative while victims and survivors have to live with the consequences of their bravery for speaking out (i.e., being branded as the person to blame for the allegations). This line of thinking also harkens back to Spalding's message about a woman's place in baseball — that they aren't important, while also telling young, impressionable male fans that domestic violence is okay.
By ignoring a woman's concerns—or anyone's concerns, really—regarding a ballplayer whose past contains sexual assault allegations, the power that men have to dictate what is important becomes extreme.
To be clear, I am not advocating a zero tolerance policy, because that is psychologically and sociologically not the best answer to violence against women, as referenced in a USA Today article regarding Reyes and domestic violence. The full quote reads:
Counter-intuitively, we don't want sports leagues to have a zero tolerance policy. And the reason for that is if we would say that the first time your partner calls 911 your career is over, her risk of homicide shoots through the roof. Because he has nothing to lose and everything to lose at the same time. We've actually been advising the sports league to take a very swift, very robust approach but not to say that first-time and you're out of it, your career is over because the pressure then on the victim not to call for help is massive. And we want them to be able to call 911. We need them to reach out for help."
Thus, banning those who commit violent acts toward women and children isn't the answer for MLB.
However, more certainly can be done. It cannot be left unsaid, nor should MLB just wait for players to reach out. The Joint Domestic Violence, Sexual Assault, and Child Abuse Policy states, "All players will be provided education about domestic violence, sexual assault and child abuse in both English and Spanish at regular intervals." This is a good step, but by the time players have reached the majors, habits have been formed, norms have been established. We need to start younger. It is not about teaching women (and transgender/gender nonconforming folks) how to resist. We need to teach young boys at a young age not to commit violent acts and why it's wrong.
The are many avenues where Major League Baseball can step in and offer more education. Perhaps in at the  Little League, Pony League and Babe Ruth League levels, MLB could sponsor education about unhealthy competition and how to treat people with respect, along with teaching how unhealthy competition and lack of respect for people could lead to committing violent acts. Or  ballplayers could be required to complete instruction regarding violence against women and be warned every time someone is heard perpetuating the notion that violence against women is okay.
Growing tools for such an education are also important. To that end, I have created a database to track reported domestic incidents among professional and college ballplayers, one that I hope to fill in over time. It is a crowdsourced database, so feel free to add to it. Having this database will provide a helpful reminder that these incidents do not happen in a vacuum, and that they are not isolated.
Education is but one tool. Another, more powerful tool, is branding. MLB and other pro sports leagues are adept at building awareness for causes they trumpet, be it about cancer, military appreciation, or youth participation in sports. MLB has a Community website dedicated to the causes it supports. It would be fantastic if MLB could organize a campaign to talk about domestic violence, one involving players, and encourage teams to give a portion of their gate receipts on a specific day or days of the season to women's shelters. Talking about domestic violence, bringing it more into the light, will help people better understand the sort of trauma victims go through, not just in the immediate aftermath of domestic violence, but for their entire lives.
No matter the solution, it is important to teach male athletes that women are human beings, worthy of the same respect and possessing the same rights as them. They must learn that women exist in their own right and are entitled to the same areas of society as men. Violence against women (and non-binary individuals) occurs largely due to a manufactured, perpetuated power dynamic, and so promoting equality is essential to reducing the culture of violence present in—and constructed by—society.
This is not about asking for a safe space. This is about reducing the number of potential traumatic events that can ruin a survivor's life. This is about boys and men being better. Because they can be better if they try.
As a fellow writer once said about Lueke, "Apologies to those for whom these Josh Lueke tweets interfere with their enjoyment of a game, but the threat of sexual assault interferes with how a vast majority of women enjoy life."
References & Resources
Jen is a freelance writer. Read all of their writing on their
website
, and follow them on Twitter
@jenmacramos
.