Film critic Roger Ebert once stated that no movie featuring character actors Harry Dean Stanton or M. Emmet Walsh could be altogether bad. I concur with that judgment, but I would lobby for the late Ebert to posthumously add Billy Bob Thornton to that short list.
Thornton uttered one of my favorite lines in a baseball movie – or any movie, for that matter. In the 2005 remake of The Bad News Bears, Thornton took over the role of coach Morris Buttermaker (played by Walter Matthau in the 1976 original). Attempting to instruct a woefully inept hitter, he declares, "Son, you're swinging like Helen Keller at a piñata party."
Not sure who came up with that line, but Bill Lancaster, who wrote the first version, also worked on the second, with Glenn Ficarra, John Requa and director Richard Linklater also getting credit.
I wouldn't go so far as to say Billy Bob Thornton was born to play Morris Buttermaker, but there is circumstantial evidence. For starters, Thornton was born in the resort town of Hot Springs, Ark. (also the birthplace of Alan Ladd), which has a long baseball history.
Pro ball began in Hot Springs in 1887 with the Blues/Sluggers of the Southwestern League but didn't really stick until the arrival of the Hot Springs Bathers of the Class C Cotton States League (1938-1941 and 1947-1955). The Bathers were on the way out while Billy Bob Thornton (born Aug. 4, 1955) was on the way in.
Today, Hot Springs is better known for its spring training history, which dates back to 1869 when the New York Mutuals came to town. During the 20th century, the Red Sox were there in 1909-1910, 1912-1918 (Babe Ruth allegedly hit a 573-foot home run in 1918), and 1920-1923; the Pirates in 1901-1914 and 1920-1923. The Dodgers (1910-1912, 1917-1918), Cubs (1909-1910), Reds (1910-1911), Tigers (1908), and Browns (1911), as well as storied Negro League teams, such as the Kansas City Monarchs, the Homestead Grays and the Pittsburgh Crawfords also camped there. Some players were so taken with the town that they often returned for offseason visits or to teach at Ray Doan's All-Star Baseball School (1933-1938). Today tourists can walk the "Hot Springs Baseball Historic Trail" with appropriate signage.
Obviously, Thornton missed out on all that, but having been born in Hot Springs, he was the logical choice to narrate "The First Boys of Spring," which premiered at the Hot Springs Documentary Film Festival in 2015. Previously, he had narrated a DVD devoted to the Cardinals' 2006 championship season. Thornton had grown up a Cardinals fan, as was the case with most folks in that part of the world in his youth.
But Thornton was more than a fan. At Malvern (about 20 miles from Hot Springs) High School, he had some success as a pitcher. He was good enough to get invited to a Kansas City Royals tryout camp in 1973. And it was there that fate intervened.
On his first day at camp, he was hit by an errant throw during an infield drill. An anonymous but strong-armed third baseman broke his collarbone. Thornton was not participating in the drill but was just a bystander. And so his professional career ended before it even started.
Of course, the odds against any participant in a tryout camp getting a contract, much less making it to the major leagues, are overwhelming. In Thornton's case, that was particularly true. But baseball's loss was Hollywood's gain.
As a slender, five-foot-10 right-hander (ironically, encyclopediaofarkansas.net states that his 30-pound weight at seven months was a Clark County record), Thornton just didn't have the size scouts look for in a right-hander. His fastball must have been underwhelming, since he described himself as a "junkball" pitcher with a repertoire of a slider, change-up, curveball, and screwball – unusual for a pitcher of such tender years.
One has to wonder – and I suspect Thornton occasionally wonders – what might have happened if he hadn't suffered that broken collarbone. Did he ever watch the Royals during their glory years of the late 1970s and early 1980s and wonder what might have been? Did he imagine himself in the starting rotation with Paul Splittorff, Dennis Leonard, Larry Gura, Renie Martin and Rich Gale? Or coming out of the bullpen and setting up Dan Quisenberry?
Sure, Thornton would have faced long odds making those teams. On the other hand, morphing into a bankable movie star was no picnic either. He's come a long way from Chopper Chicks in Zombietown, one of the earliest (1989) credits in his filmography.
It's surprising that Thornton has made only one baseball movie, but he has dabbled in other sports. Perhaps because of his age, he plays coaches, not players. In addition to his turn in Bad News Bears, he also played football coach Gary Gaines in Friday Night Lights (2004) and basketball coach Jasper Woodcock in Mr. Woodcock (2007).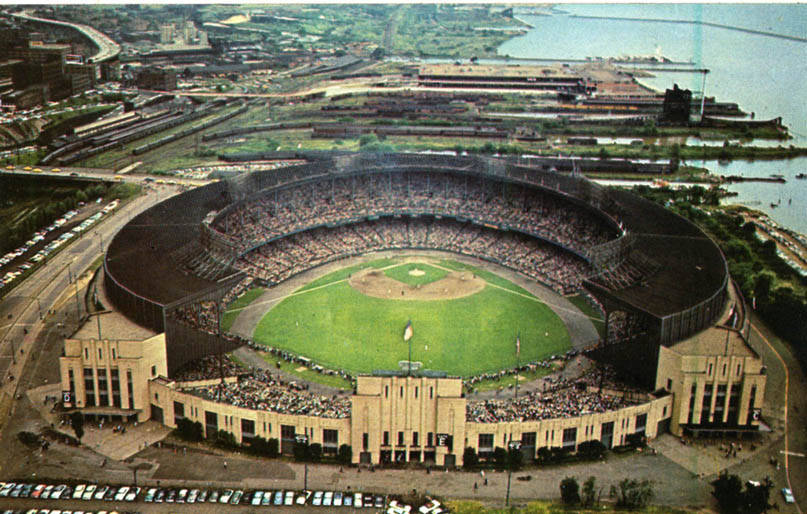 As busy as Thornton was in those days (as an example of his range, in 2004 he went from an alcoholic department store Santa Claus in Bad Santa to Davy Crockett in The Alamo), one wonders if he was considered for the role of hockey coach Herb Brooks (eventually played by Kurt Russell) in Miracle in 2004. Without researching the topic, I suspect he already holds the Hollywood record for most roles as a coach in different sports. A role as a hockey coach would just be icing (pardon the pun) on the cake.
At age 61, Thornton is too old to be cast as a baseball player, but he could certainly go beyond the amateur status of Morris Buttermaker and play a pro manager, coach, or scout. And he would certainly be an asset to remakes. To wit:
In Damn Yankees, the part of the devil (a/k/a Mr. Applegate, originally played by Ray Walston) would be a perfect fit for Billy Bob Thornton. I always thought he had a vaguely Mephistophelean demeanor.
The idea of Billy Bob Thornton in a musical is not as absurd as it might seem at first blush, as he currently performs in a blues rock band called the Boxcatchers. In fact, Thornton's entry into show biz was via music, not acting. Given his musical background, a remake of Take Me Out to the Ball Game, a 1948 musical, might also benefit from his presence.
A remake of Fear Strikes Out would surely provide a role for Thornton as the abusive father of Jimmy Piersall. In his younger days, Thornton would have been an interesting choice for Piersall himself. Not sure how he would handle a New England accent, however.
In fact, looking back over old baseball movies, there are a number of other baseball movies that would have been greatly enhanced by Thornton's presence had he been available in his prime.
For one thing, he would have been perfect for the role of Bruce Pearson, the dying catcher in Bang the Drum Slowly. No offense to Robert De Niro, but he's just too urban to play Pearson, a hayseed befriended by his battery mate played by Michael Moriarty.
Speaking of country boys, I can just imagine Thornton as Shoeless Joe Jackson. No offense intended to D.B. Sweeney, who played Jackson in Eight Men Out. And no offense to Ray Liotta – like De Niro, way too urban – who played Jackson in Field of Dreams. But Billy Bob Thornton in his younger days would have been a huge upgrade. If some contemporary filmmaker decides to do a movie about the exiled Joe Jackson in his dotage in South Carolina, then Thornton would be the man.
Let's not forget the Dizzy Dean biopic, The Pride of St. Louis. I don't see Thornton as Dizzy Dean (not even close physically), but he might make a great Paul Dean. If not a Dean brother, surely Billy Bob could fill a roster spot somewhere on the Gashouse Gang…maybe Pepper Martin, the Wild Horse of the Osage?
I can also see a younger Thornton playing the role of Crash Davis in Bull Durham. What does a career minor league catcher look like? In my mind, probably more like Billy Bob Thornton than Kevin Costner.
Admittedly, there are some baseball movies where Billy Bob Thornton would not have been a good fit. He may have been born in Arkansas, "The Natural State," but I don't think that would necessarily qualify him for the lead in The Natural. Billy Bob looks too…well, unnatural.
As I wrote this, Thornton is making Bad Santa 2, so you have this to look forward to during Christmas 2016. I certainly hope that his baseball-related filmography isn't limited to the Bad News Bears remake.
Hey, how about an Arky Vaughan biopic?
Anyone?
Anyone?
Bueller?
Frank Jackson writes about baseball, film and history, sometimes all at once. He has has visited 54 major league parks, many of which are still in existence.