This offseason, The Sporting News is teaming up with Strat-o-Matic online to replay the 1986 season. I'm managing the '86 Brewers in what looks to be a competitive AL East, with teams headed by the likes of Sean Forman and Curt Schilling (really!).
The supercomputer at TSN headquarters will be playing the games every night, taking us through the '86 campaign over the '07-'08 offseason. You do prefer the 21-year-old Barry Bonds to the 43-year-old version, don't you?
I wouldn't have signed up for the replay if I wasn't in it to win it. But a good attitude won't get you nearly as far as a good team, and I'm afraid the '86 Brewers are sorely lacking in the latter.
Flashback
I wasn't much of a baseball fan back in 1986, mostly because I was busy taking summer classes after failing kindergarten. But a glance at that Brewers roster doesn't strike me as unfamiliar. It doesn't take a huge leap to think of the '86 team as a Milwaukee squad from a few years ago. A few pretty good players, a whole bunch of other guys, and 75 wins.
Those Brewers did have two Hall of Famers and one deserving All-Star. Robin Yount manned center field and usually hit second, while Paul Molitor held down the hot corner and led off. At least manager George Bamberger gave his big-name hitters plenty of plate appearances!
The All-Star was Teddy Higuera, who neatly parallels the Ben Sheets of the pre-Prince Fielder era. Higuera racked up nearly 250 innings, winning 20 games (more than a quarter of the team's victories!) including four shutouts. He finished second to a deserving Roger Clemens in Cy Young voting, which is as close as any Brewers pitcher has come since.
Otherwise, there isn't much to get excited about. Rob Deer was the only non-Hall of Famer who had a better-than-average OPS. Aside from Yount and Molitor, Deer and Rick Manning were the only hitters to slug better than .400.
The bullpen will be a nice bunch if I can get them any leads. Late-inning options Mark Clear and Dan Plesac had sub-3.00 ERAs with solid strikeout totals, while Bryan Clutterbuck and John Henry Johnson had marked platoon splits that I plan to use to my advantage.
Sackmann vs. Bamberger
Since Bambi's Bombers didn't make much noise, I'm hoping the story will be different for Sackmann's Strat-Exploiting Sabermetricians.
When traditionalists scoff at the recommendations made by folks like me, they typically say things like, "you can't run a ballclub like you're playing a video game." Well, you can't play a video game like those guys would run a ballclub, at least if you want the 1986 Brewers to break .500.
The first order of business for any self-respecting Strat-o-Matic manager and Earl Weaver wannabe is to play the platoons. Of course, that'd be easier if the team had more than three or four good hitters, but we've got to make do.
Rick Manning put together a .276/.333/.471 line in 170 at-bats against right-handers. Combine that with a solid defensive rating in left field, and I can guarantee you he'll get a lot more playing time in 2007-08 than he did in the first go-round. I'm not particularly worried about edging Glenn Braggs (623 OPS) and Mike Felder (612 OPS) out of the lineup. (I've already virtual-DFA'd Braggs.)
Hindsight will not only allow me to make the best of Manning, but also to get Dale Sveum more at-bats against lefties. The luxuries of a video game free of aches and pains means that I'm free to alternate backstops Charlie Moore and Rick Cerone strictly based on the opposing pitcher.
The biggest advantage I have to work with is in the bullpen. As I've said, Clutterbuck and Johnson are specialists waiting to happen. Clutterbuck held righties to a .589 OPS (don't ask what happened with everybody else) while Johnson, who had a good year overall, limited lefties to a Brian Shouse-like .488 OPS. Obviously, I won't be giving John Henry an average of two-plus innings per appearance, and he won't be held to 19 games, either.
Outlook
The brain trust of Sackmann's Strat-Exploiting Sabermetricians, such as it is, can only do so much. While the 1986 Brewers won 77 games, their pythagorean record suggested they only "deserved" 73. Bamberger used his few good hitters at the top of the order, and gave his best relievers plenty of innings. Analytical revolution or not, I'd take Bamberger over Ned Yost any day.
The soft underbelly of this team, though, is the offense. It's likely to prevent me from ever having bragging rights over Curt Schilling.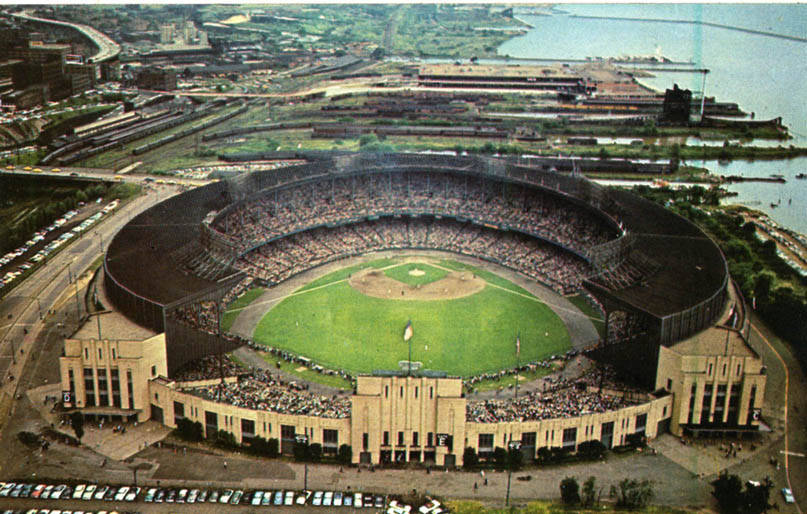 This group was 11th in the league (of 14, remember) in OBP and 13th in home runs and slugging percentage. The only offensive category in which the Brewers finished in the top five was strikeouts. (Close to 20% of those were Rob Deer, natch.) I can move Deer up in the order to take advantage of his .494 SLG, and I can give Manning more playing time, but Higuera would have to start twice as many games to give them a shot.
My bold prediction is that, with the new management team, the 1986 Milwaukee Brewers will break even at 81-81, raiding enough victories from the Indians to creep all the way up to 5th in the East.
I'm in it to win it, but I'm not delusional.