As we look at minor league center fielders' arms using play-by-play data, you can find the right fielders' evaluations and some hints at the methodology in part one. Be sure to look also at the seminal article by John Walsh reported in the Reference section.
This series was close to not being because of Patrick Norris. There's no way anybody can come out with a 20 arm rating, even with all the caveats I expressed in part I. His park might have helped him, and I haven't corrected for it, but even the Mexican Leaguers playing at 7000-plus feet over the sea level don't get close to Norris' mark.
For a while I thought that my code was wrong. Then I checked his official fielding stats and discovered he has been credited with 26 outfield assists in 2009. I don't know about the minors, but fewer than 30 players have accomplished the feat in the majors since the end of the deadball era; all but four set their mark in the '20s or '30s. The remaining four were Stan Spence in a war year (29 in 1944), Johnny Callison and Dave Parker each with 26 (in 1963 and 1977 respectively), and kayRoberto Clemente (27 in 1961).
Okay, he had only 14 assists in the previous two seasons combined), thus maybe we are dealing with a fluke season. Anyway I wonder how third base coaches could continue to wave runners after a bunch of Norris' killing throws. (At least 14 of the 26 assists are runners gunned down while trying to score). I thought that probably down in the minors they are more aggressive in signalling to go for the extra base, either to test the kids' running or for whatever reason; but I found out that there's no difference between major and minor league baseball in that regard, and that all the minor leagues are pretty much the same. Norris' Midwest League is no exception.
I looked for information on the Burlington Bees' home park. Community Field is at an altitude of 689 feet—nothing to worry about. The center field fence is 403 feet from home plate, thus I don't believe Norris is playing closer to the infield than normal (at least not because of the park dimensions).* The wind is on average at 7 mph over there, so I don't think the ball is carried by Aeolus (didn't check for prevalent directions).
* I did a quick check on fly out locations and inferred that his average position hasn't been any different from the position of every other center fielder who played at Community Field.
Patrick Norris also nets a very good 12 runs on Sean Smith's TotalZone metric, making him (for what he showed in 2009, let's not forget) an unbelievable defensive asset. Add his speed to the D: John Sickels defines him "Blazing fast. I mean really fast, I'd give him an 8 on scouting scale for speed.". A play-by-play analysis of his baserunning would be very interesting.
Now, if only this guy could hit! But .244/.304/.272 in A-ball is unforgivable for a 23-year-old. Yes, the third number is his slugging percentage.
It would be funny if he sustained his defensive (and probably baserunning) stardom, while still being helpless at the plate: Would such a freak be of any value to a team? He is in the Royals organization, so the improbable can be expected.
The rest of the crop.
Patrick Norris is No. 1 by a mile on my center fielder arm rating. Here are the others in the top 10.
Remember the disclaimers: no park corrections, no regression toward the mean, no MLB translations, no specific run environment for each league.
In parentheses: arm rating (bold), Sean Smith's TotalZone fielding runs, batting average, on base percentage and slugging percentage.
10. Sean Shoffit (7, -2, .206/.325/.319)
Righthanded, but batting from the left side, 24, spent last season between advanced Single-A and Double-A in the Blue Jays farm system. He used to be a second baseman; a couple of years ago he played both the infield (first, second and third) and the outfield (center and both corners).
9. Mike McBryde (7, 16, .295/.333/.410)
Bats and throws right, is 24 and plays in the Giants organization. Was in short-season Single-A season in 2006, Single-A in 2007, advanced Single-A in 2008; split last season between Double-A and Triple-A. The defensive numbers are excellent; he is cutting his strikeout numbers but walks rarely.
8. Eloy Gutierrez (8, -4, .309/.401/.428)
He is a 25-year-old switch hitter who played between Rookie League and advanced Single-A levels for the Dodgers from 2005 to 2007. He spent the past couple of seasons in the Triple-A Mexican League.
7. Engel Beltre (9, 4, .223/.278/.318)
The lefty Dominican has just turned 20. He has shown better offensive numbers in the past, though he never walks; scouts like his speed too. He was in the Red Sox farm system, now he is a Ranger.
6. Anthony Gose (9, -11, .259/.323/.353)
Lefthanded and just 19, he was selected by the Phillies in the 2008 draft (second round). The Jays asked for him during the first stages of the Roy Halladay trade. He stole 76 bases in Single-A last year. His low TotalZone number might be deceiving, since his home/road split for that is -19/+7 and other Lakewood players seem negatively affected by their home park. You can read a full scouting report on him at Scouting the Sally.
5. Tyson Gillies (9, -4, .341/.430/.486)
…and this one was in the Halladay trade. Gillies, Canadian, 21, was in the Mariners system, where he played at the advanced Single-A level. Now he is a Philly; like Gose, his TotalZone numbers are way higher on the road. Throws right, bats left. There's a lengthy report at Project Prospect.
4. Leonardo Heras (10, -25, .330/.376/.430)
He obtained the numbers above in the Mexican League at 18. He debuted in 2007 at 16. After a pinch runner appearance, he was inserted as a pinch hitter and delivered a base hit; the following day he was in the lineup and went two for five. Walks rarely, but also doesn't strike out a lot. In 2008 he played mostly at second base. He's a right-handed thrower, left-handed batter. The Oakland A's have been following him.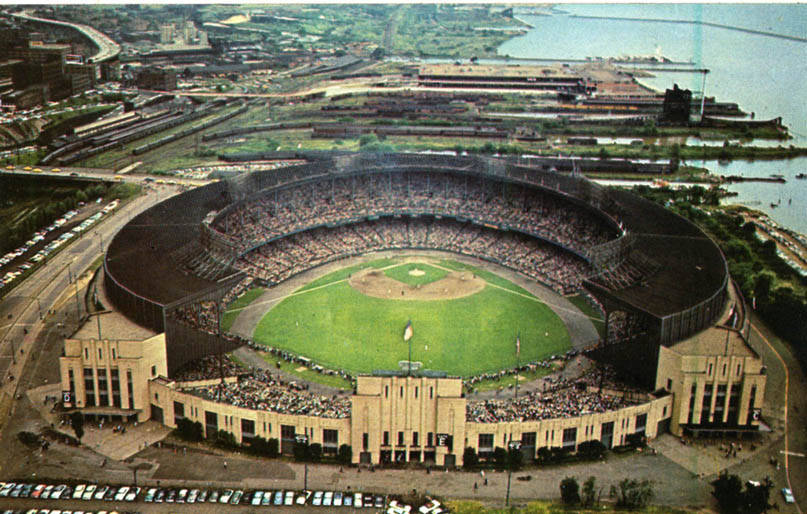 3. Ruben Rivera (11, 6, .344/.461/.669)
We are still in the Mexican Leagues, this time with a former major leaguer. Rivera, 36, was with the Yankees, Padres, Reds, Rangers and Giants, from 1995 to 2003. He has a career batting average of .800 in the World Series (4 for 5 with the Padres in 1998 against the Yankees). He had eight and 10 assists in 1999 and 2000; this past year he collected 16 of them for Campeche, but also committed 11 errors.
2. Darin Mastroianni (12, 3, .297/.398/.364)
He is a 24-year-old righty in the Blue Jays organization; in 2009 he split the season between advanced Single-A and Double-A. Last year he posted a 0.91 walk-to-strikeout ratio, but collected only 26 extra base hits (just one homer). He debuted in pro ball as a second baseman in 2007 and was moved for good to the outfield the following season.
1. Patrick Norris (20, 12, .244/.304/.272)
Let's see if next year third base coaches will continue to wave the runners to the next base. In his articles, and in our stats section, John Walsh provides the arm run value per 200 opportunities, as an approximate value for a full season. Well, Norris would project at 38! (That's insane, but also tells us his number are bound to fluctuate a lot due to chance alone).
The bottom of the pack? Here they are: David Paisano (-11), Clay Timpner (-10), Tim Raines (-10), Charles Blackmon (-6), Quintin Berry (-5).
Next time, the left fielders.
References & Resources
Sean Smith's TotalZone first work and its adaptation to minor league baseball.
John Walsh's outfielders arm rating.
Minor League Stats from MiLB.com, FanGraphs, Baseball-Reference, Minor League Splits.