The trades keep rolling in this offseason, so I thought I'd take this opportunity to get caught up on the deals that have gone down since last we spoke about this subject …
Toronto acquired Lyle Overbay from Milwaukee for Dave Bush, Gabe Gross and Zach Jackson
This is a deal that works well for both sides, although I like it from Toronto's point of view a little more. The Blue Jays are clearly in win-now mode, and adding Lyle Overbay to the lineup is a major improvement considering Eric Hinske and Shea Hillenbrand combined to hit .267/.314/.449 as the team's first basemen in 2005. Overbay hit .276/.367/.449 this year and is a career .285/.373/.450 hitter in 1,595 plate appearances. He's also 29 years old and still very cheap, thanks to the Diamondbacks keeping him in the minors for longer than needed.
If the Brewers were still in the AL they wouldn't have dealt Overbay, but with no designated hitter and Prince Fielder waiting in the wings at first base it gave them a chance to address other needs. Fielder hit .291/.388/.569 at Triple-A this year and held his own in a brief stint in the majors, and he should step right in for Overbay without a huge decline. Meanwhile, in Dave Bush and Gabe Gross Milwaukee gets their hands on a middle-of-the-rotation starter and a platoon corner outfielder, both of whom are only 26 years old. And while I'm not particularly high on Zach Jackson, he's a quality pitching prospect.
Boston acquired Mark Loretta from San Diego for Doug Mirabelli
Doug Mirabelli and Mark Loretta have long been underrated, Mirabelli for being a great backup deserving of a shot at a regular gig and Loretta for quietly being one of the better all-around second basemen in baseball. With that said, this deal has the potential to be a disaster for the Padres. Mirabelli might give San Diego 350 at-bats of solid hitting and passable defense at a position at which they are weak, but Loretta may very well give Boston one of the league's top infielders.
Even in a disappointing, injury-filled season Loretta still batted .280/.360/.347 in an extreme pitcher's park, and he has hit .314/.377/.438 over the past three years. Put him in Fenway Park and in front of David Ortiz, and I wouldn't be surprised to see something like .315/.375/.450. To get that potential all the Red Sox had to part with was a 35-year-old who was never going to get more than 150 at-bats unless Jason Varitek went down with a major injury, and whose right-handed power was inflated by Fenway Park and will be absolutely destroyed by Petco Park.
Atlanta acquired Edgar Renteria from Boston for Andy Marte
Andy Marte's shoulder problems may be more serious than initially let on, but if he's close to healthy this deal is a no-brainer for the Red Sox. Edgar Renteria was a bust in his first and only year in Boston, and if the Red Sox think Dustin Pedroia can play shortstop in the big leagues they have a capable in-house replacement ready. If they instead replace Renteria with a known mediocrity like Alex Gonzalez the deal is a little less of a home run, but either way Boston turned a disappointment and some money into one of the top prospects in baseball.
As for the Braves, they found a solid replacement for Rafael Furcal and are getting Renteria at a discount rate, but is the money saved really worth giving up someone like Marte? Perhaps Atlanta is convinced Chipper Jones can handle third base for a while longer and/or they weren't convinced that Marte could (whether because of injuries or defense), but this still seems like a modest return considering a few of the other prospect-for-veteran trades that have taken place this offseason.
Washington acquired Alfonso Soriano from Texas for Brad Wilkerson, Termel Sledge and Armando Galarraga
ESPN.com surveyed 26,000 people regarding this trade, and an astounding 72.5% said that the Nationals "got the better" of it. That's probably not all that surprising considering Alfonso Soriano is by far the biggest name in the deal, and in fact a newspaper columnist described the swap as Soriano being traded "for prospects." Unfortunately for the Nationals, the reality of the deal differs significantly from the perception of the deal.
Brad Wilkerson is far from a prospect, and in moving from an extreme pitcher's ballpark to an extreme hitter's ballpark he could be in for a monster 2006 season. I'd bet on him out-producing Soriano, who has hit a measly .234/.281/.409 away from hitter-friendly Texas over the past two years. New general manager Jon Daniels' first major swap is a great one—Soriano will make around $10 million in 2006, the Rangers have prospect Ian Kinsler ready to step in at second base, Termel Sledge is a good platoon bat to have around, and Armando Galarraga may have a future in the rotation.
Oakland acquired Milton Bradley and Antonio Perez from Los Angeles for Andre Ethier
Milton Bradley brings an awful lot of baggage and injuries with him to Oakland, and I'm not sure he's good enough to justify the A's taking a risk on him. On the other hand, he's only four years older than the prospect the A's gave up, Andre Ethier, and Bradley does upgrade Oakland's offense and defense. Bradley has hit .290/.379/.463 over the past three years and when healthy he can play anywhere in the outfield. He allows the A's to move Nick Swisher to first base and potentially even shop current center fielder Mark Kotsay.
For Los Angeles, wanting to get rid of Bradley is understandable. At the same time, packaging him with Antonio Perez (a nice utility man who hit .297/.360/.398 this year and should have played a lot more than he did) for a prospect like Ethier is questionable. Ethier is not particularly young, he's not a great defender, and he has limited power. He's still a very good player, hitting .319/.385/.497 at Double-A this season while winning the Texas League MVP, but he's on track to become a league-average corner outfielder. The good news for the Dodgers is that he's just about ready for the majors.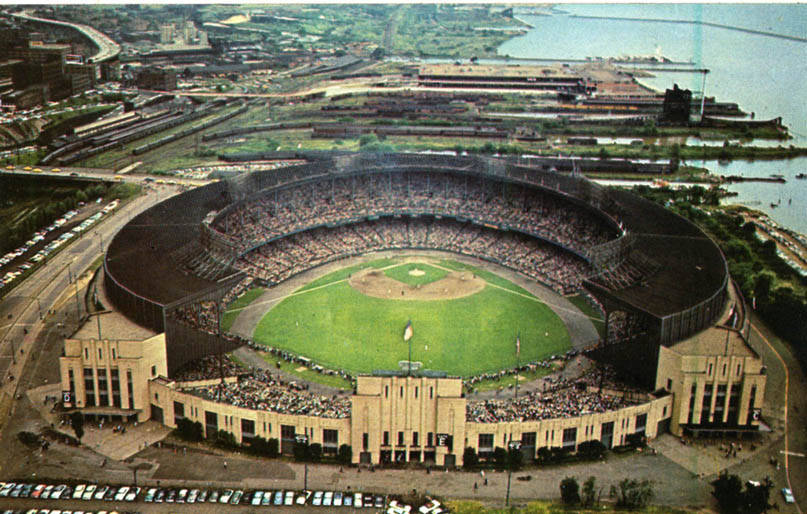 Chicago acquired Javier Vazquez from Arizona for Chris Young, Orlando Hernandez, and Luis Vizcaino
A contending team going after Javier Vazquez is a smart move, but it may not be the best fit for the White Sox. Chicago didn't need more starting pitching, as Vazquez gives them six legitimate starters along with Mark Buehrle, Jon Garland, Freddy Garcia, Jose Contreras and Brandon McCarthy. I suspect one of those guys will be moved in another deal soon, but why part with a top prospect like Chris Young just to shuffle what was already a very strong starting rotation? Plus, Vazquez's weakness is giving up too many long balls, which makes him ill-suited for homer-friendly U.S. Cellular Field.
This deal seems to work much better for the Diamondbacks, who are fairly loaded with young hitting everywhere but center field. They swap a good-but-not-great 29-year-old pitcher for a long-term fix there. Young hit .277/.377/.545 with 26 homers, 41 doubles, 70 walks, and 32 steals in 126 games at Double-A this year, despite not turning 22 until September. If Arizona holds on to their young talent they could soon feature a Conor Jackson-Young-Carlos Quentin–Chad Tracy outfield/first base core that has the potential to be among the best in baseball while combining to make about $2 million.