Last year at this time, starting pitching was the big story. General managers were paying big bucks for the likes of Kris Benson and Paul Wilson, with Eric Milton, Russ Ortiz, Al Leiter and Jaret Wright signings on the horizon.
Those hefty salaries took their toll on major league payrolls in 2005. In the Hardball Times Annual, we found that Ortiz, Leiter, Pavano and Milton were the least-valuable 2005 free agents from a monetary viewpoint. Are things any different this year?
Well, let's take a look at some of the latest contracts…
Matt Morris signed with the Giants for three years with a club option for a fourth year. Morris will receive a signing bonus of $2 million, as well as annual salaries of $5, $9.5 and $9.5 million the next three years. The club option for 2009 is worth $9 million, though it could be higher based on how much or how well he pitches in the first three years. Alternatively, the Giants can buy out the option year for $1 million. Sabean did his usual "deferred payment" thing with the bonus, making it payable in 2009 at the earliest.
In a nutshell, Morris will earn a minimum of $9 million a year for three years. This past year, Morris was a league-average pitcher, allowing the equivalent of 4.7 runs per game (with an ERA of 4.11). His FIP was 3.97 (slightly lower than his ERA), his fielding DER was .705 (slightly higher than average), and his LOB% was 68% (slightly below average).
What do these mean, you ask? Well, his FIP suggests that his overall performance wasn't out of line with his basic pitching stats (strikeouts, walks and home runs). His DER suggests that he received some good fielding support, but not outrageously so. And his LOB% indicates that he allowed a few more runners to score than might be expected (league average 71%), on average.
The Bill James Handbook, which bravely (or foolishly, depending on your point of view) lists pitcher projections for next year, has him coming in with a 3.82 ERA. That seems optimistic to me; I'd expect an ERA in the low-to-mid 4.00s again. But here's the rub: $9 million is about the market rate for a guy like Morris, someone you can rely on to deliver an average performance over 180 to 200 innings and perhaps do better.
I'm not just winging it here. I based that assessment on all the free agent pitchers who played in 2005. They were paid $2 million for each Win Share Above Bench (WSAB), and a league-average pitcher with that many innings will accrue around five WSAB. I'm not saying it makes sense. Only that it is.
Esteban Loaiza inked a three-year deal with the Oakland Athletics with a club option for a fourth year. Loaiza is three years older than Morris and hasn't been as consistent in the past, so he'll only receive $7 million a year, as outlined two weeks ago. I was unsure at first but, given today's market, this seems like a fair deal.
Paul Byrd signed a two-year deal with the Indians, with a club option for a third year. Byrd will be paid $7 million the next two years. 2008 is an option year for $5 million, but that could escalate a lot if Byrd stays injury-free in 2006 and 2007.
Byrd will be 35 next year, but he had a 3.74 ERA this past year, roughly in line with his FIP, and his ERA was 3.90 last year and 3.94 the year before. If he remains healthy the next two years, this could be a great deal for the Indians.
Byrd presents an interesting contrast to Loaiza. Both are about the same age and both will receive $7 million a year. Loaiza's performance has veered sharply from year to year, while health has been the biggest issue for Byrd. Both signings are risks, but not outrageous risks. Still, I'd rather have Byrd for two years than Loaiza for three.
The Tigers signed Kenny Rogers to a two-year deal for $8 million a year, a salary right in between Morris and Loaiza (albeit for a shorter time). Rogers did have a 3.46 ERA last year, but his FIP was 4.11, his home run rate was only 0.7 per game, his DER was .714 and his LOB% was 74%. Sorry to throw obscure stats at you, but these all indicate that last year was an outright fluke.
Rogers is also 41 years old. His ERA the two previous years was 4.57 and 4.76, which is about what I expect him to do next year in pitcher-friendly Comerica Park, maybe a little lower. His injury risk is relatively low, so you can probably count on the guy to give you a league-average (or slightly worse) 200 innings, but without the upside of a Matt Morris. Believe it or not, $8 million is the going rate for a pitcher with this profile. Nuts, right?
If you think Rogers is old, consider Jamie Moyer. Moyer will be 43 next year, but his 2005 ERA was 4.28, only slightly lower than his FIP, and he's pitched at least 200 innings for five straight years. He just re-upped with the Mariners for $5.5 million, with incentives that could pay him up to $1 million more if he pitches enough innings. Not a bad deal, though Moyer really shouldn't pitch on the road, where his ERA was 6.11 in 2005.
And then there's the A.J. Burnett deal. Here are the details: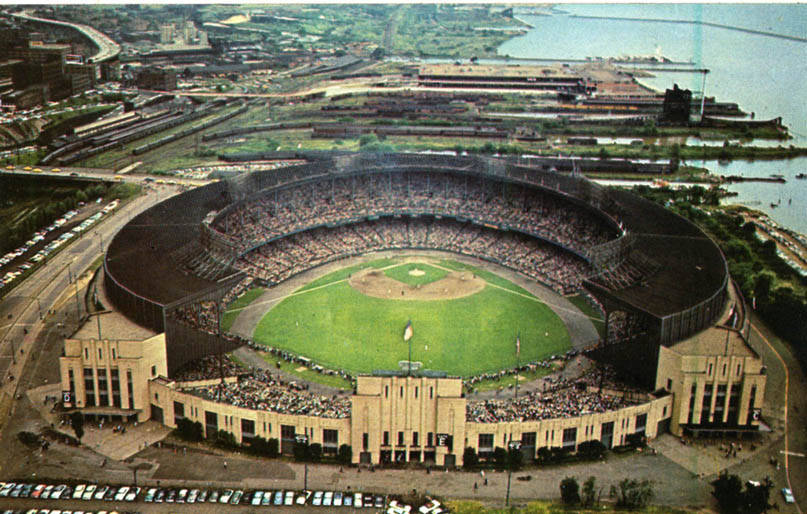 The contract is for five years.
Burnett will be paid $1 million the first year and $12 million each of the following four years.
He'll receive a $6 million signing bonus.
Burnett can terminate the contract after the 2008 season.
I haven't seen this last point discussed anywhere, but it's pretty important. If the market for starting pitching keeps going up, Burnett can walk away from this deal after three years.
This is incredible to me. The Blue Jays signed two pitchers to five-year contracts this offseason—the longest contract any pitcher has signed in five years—yet the Blue Jays will allow him to walk if he wants after three years. In other words, they've taken on all the risk of a five-year deal, but not all of the benefit.
And the risk here is significant. Burnett has pitched at least 200 innings only twice in his career so far. If he does pitch at least 200 innings in a season, he'll almost certainly be worth at least $11 million as profiled by David Gassko yesterday. But that's a mighty big "if."
See, there are really two aspects to any player projection, performance and risk. Burnett's projection is much better than Rogers', for instance, but it's also much riskier. The "spread" of his possible performances, from not playing at all to winning the Cy Young, is huge. This is less true of Rogers, who is more of a known commodity at this stage of his career.
Baseball Prospectus, with Nate Silver's PECOTA system, includes the notion of risk analysis in its player projections. As James Click pointed out in a recent Prospectus article (subscription required), risk is a particular issue in the bullpen. Relievers don't pitch as many innings as starters, which presents a "sample size" issue. One bad outing is more likely to blow away a reliever's stats for the year. So his performance in a given year is harder to predict.
This may seem counterintuitive, but that's why B.J. Ryan and Billy Wagner were in such demand this offseason. They are more predictable than your average reliever, which has extra value in the typically unpredictable bullpen.
Ignoring the year 2000, Wagner's yearly ERA has floated between a low of 1.51 and a high of 2.85, or 1.3 runs. That's pretty impressive for a reliever. B.J. Ryan has only two to three years of consistency, but his high K/BB ratio makes him more projectable than, say, Ryan Dempster. Ryan and Wagner are the exceptions to the rule, however. In general, starters will be paid more than relievers because they're easier to predict.
But I'm getting ahead of myself. We'll talk about relievers later. My original question was "how are starters doing this year?" I think we can say that starters are getting about the same amount of money that they got last year; the market hasn't escalated any further. But the five-year contract handed to Burnett is troubling, particularly since he can opt out after three years. In the first year of real free agency, Wayne Garland received a 10-year deal from Cleveland. We really don't want to go there again.
Dave Studeman was called a "national treasure" by Rob Neyer. Seriously. Follow his sporadic tweets
@dastudes
.