What can you say when an MVP-type season fails to secure you the prize? What can you say when such a year isn't even good enough to secure you second place in the MVP voting? Just ask Jim Gentile. Despite a career year, he got squat in 1961.
In 1961 Jim Gentile hit 46 homers and accrued 141 RBI to go with a .302 average. He left the last game of the season after two at-bats to preserve his .300 batting average, which might have cost him the RBI title outright. (A 2010 re-assessment of Roger Maris' league-leading 142 RBI indicated that he had been credited with one RBI too many, so he and Gentile are now listed as the co-winners.)
No debate that Gentile had a career year in 1961. It was the only year he hit .300 and the only year he eclipsed 100 RBI. It was the best offensive performance by any Oriole to that point in franchise history. His next best home run year was 1962, when he hit 13 fewer homers.
Gentile's achievements surely raised eyebrows in the Dodgers' front office. Before being traded to Baltimore, Gentile's major league experience with the Dodgers was limited because Gil Hodges was firmly entrenched at first base and Norm Larker was waiting in the wings. But Hodges was 37 years old in 1961; the Dodgers left him unprotected in the expansion draft, and the Mets selected him even though his skills had eroded badly during the 1960 and 1961 seasons; Larker, after just four seasons, was exposed to the draft and selected by Houston. So Gentile's presence on the Dodgers roster was sorely missed.
Gentile's introduction to the Show in 1957 consisted of just four games (he went 1 for 6) but it was a savory cup of coffee. His one hit was his first major league home run, and he started at first base in the last game played in Brooklyn on Sept. 24, 1957. Also, he acquired his nickname of Diamond Jim, courtesy of Roy Campanella, who considered him a diamond in the rough. Campy's assessment proved to be spot on.
In 1958 with the Dodgers now in Los Angeles, Gentile went 4 for 30. Based on his minor league record, the Dodgers were probably expecting better.
In 1952 his offensive stats for Santa Barbara (Class C California League) were unimpressive (16 for 96, or .167) but he hit three home runs. Considering he was signed primarily as a pitcher (he went 2-6 with a 3.65 ERA), that suggested he might have been miscast. End of pitching career, except for a cameo appearance with the PCL San Diego Padres in 1968.
The career shift paid off. In 1953 for Single-A Pueblo of the Western League, he hit 34 homers; the next year he matched that total while splitting the season between Pueblo and Mobile (Double-A Southern Association). In 1955 while playing a full season at Mobile he hit 28 homers and hit .290. In 1956 at Double-A Fort Worth of the Texas League he blasted 40 homers and drove home 115 while hitting .296.
The rest of the 1950s, he kept up the pace, but after a grand total of 206 minor league home runs, he had no place to go, thanks to Hodges and Larker.
Then came liberation. After the 1959 season (spent entirely at Triple-A St. Paul) Gentile was traded to Baltimore for Willy Miranda, Bill Lajoie and $50,000. At age 25, his patience had been rewarded…with a catch. He was on a 30-day probation period. If he didn't work out, the Dodgers could purchase him back for $25,000. Given Gentile's rookie year with the Orioles in 1960, that was highly unlikely.
In 1960 Gentile produced 21 homers and 98 RBI (in just 384 at-bats), to go with a .292 average. Curiously, that was not good enough for him to get serious consideration for Rookie of the Year. His teammate, shortstop Ron Hansen, was the runaway winner (his 22 homers and 86 RBI were unusual for a shortstop in that era). Gentile got just one first-place vote, as did pitcher Chuck Estrada (18-11, 3.58). Since all three were Orioles, there were great expectations for the 1961 season in Baltimore.
Gentile's rookie year coincided with the Orioles' best year to that point in their history. They were continuing their long march from doormats (remember, they used to be the St. Louis Browns) to respectability. Their first year in Baltimore, 1954, was nothing more than St. Louis blues in a different color uniform. In 1953 and 1954, the franchise had identical records (54-100).
In 1955, Paul Richards replaced Jimmie Dykes as manager, and slowly the Orioles climbed to respectability. They reached the .500 mark in 1957, and after backsliding slightly the next two seasons, they emerged as contenders in Gentile's rookie year of 1960 when they went 89-65 and finished in second place, albeit eight games behind the Yankees. The pitching staff, bolstered by a nest of talented youngsters (notably, Steve Barber, Jack Fisher and Milt Pappas in addition to Estrada), known as the Baby Birds, had tied the Yankees for the ERA league lead at 3.52. (Interesting to note that the roster included two marginal players, Whitey Herzog and Dick Williams, who became Hall of Fame managers.)
If there were any concerns about Gentile having a sophomore slump in 1961, he quickly allayed those fears.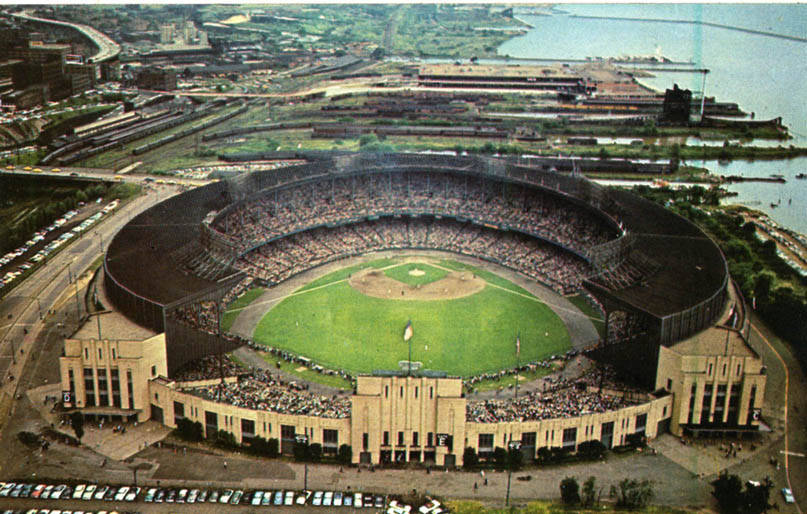 On May 9, 1961, Gentile and the Orioles made their first-ever visit to Metropolitan Stadium in Bloomington, Minn. At first glance, the box score for that date might appear to contain a misprint. It shows Gentile going 2 for 3…with nine RBI! Well, score one for Ripley's Believe-It-or-Not, but it was no misprint. Batting in the No. 4 slot in the lineup, Gentile definitely cleaned up.
In the first inning, with Herzog, Jackie Brandt and Brooks Robinson on base, he went deep (430 feet) off Pedro Ramos, who found himself behind 4-0 before he recorded his first out. But he retired the next three batters, so perhaps he had righted the ship.
Hardly. In the second inning, he retired the first batter, then gave up a base hit to pitcher Estrada and walked Herzog. That was enough for manager Cookie Lavagetto, who brought in Paul Giel. If you're not familiar with Paul Giel, it's not surprising. He pitched only 240 innings (with an 11-9 record and a 5.39 ERA) over a six-year major league career. Football was his game, as he had been a Big 10 MVP and an All-America halfback at the University of Minnesota. He was inducted into the College Football Hall of Fame in 1975.
Giel committed an error on a ball hit by the first batter (Brandt) he faced. After a walk to Robinson, Gentile came to bat with the bases full again, and with the same runners as before. History repeated itself, as Gentile went deep again (not quite so deep, maybe 30-40 feet less than the first blast), thus becoming the fourth player (the others were Tony Lazzeri, Jim Tabor and Rudy York) in the American League to hit two grand slams in one game. (No National League batter had done so to that point in baseball history.)
What distinguished Gentile's feat was that he was the first player to hit grand slams in consecutive at-bats. He swung at the first pitch in his second at-bat, so he became the first player to hit grand slams on consecutive pitches. That feat also gave him the record for most RBI in consecutive innings and, of course, on consecutive pitches.
Admittedly, Gentile's feat pales in comparison to that of the Cardinals' Fernando Tatis, the only man to hit two grand slams in one inning (at Dodger Stadium on April 23, 1999). Unlike Tatis, however, Gentile didn't stop at eight RBI. For good measure, he hit a sacrifice fly – to shortstop Zoilo Versalles! – in the eighth inning. Final score: Orioles 13, Twins 5.
But Gentile wasn't done with grand slams in 1961. He added three more during the course of the season, thus tying the major league record set by Ernie Banks, who clouted five full-house round-trippers in 1955. (The record was eclipsed by Don Mattingly with six in 1987 and tied by Travis Hafner in 2006.)
So Gentile's sophomore jinx year turned out to be his career year. Meanwhile, the Orioles improved from 89-65 to 95-67 but that was good enough for only third place, 14 games behind the league-leading Yankees (109-53). Notably, the pitching staff led the league in ERA at 3.22 and Dave Philley set the American League mark, which still stands, for most pinch hits (24) and most pinch hit at-bats (72).
So 1961 was not a pennant year but the season was hardly a lost cause. It was the end of an era, however, as Paul Richards resigned with 27 games to go in the season in favor of the GM job with the expansion Houston Colt .45s. Coach Lum Harris took over for him (and followed him to Houston in 1964 to manage the Colt .45s).
In 1962 Gentile followed up his career year with 33 homers and 87 RBI, which was good enough to get him named to his third straight All-Star squad. After that he had one more decent year for the Orioles and one for the Kansas City A's but his career tailed off after the 1964 season and he became a part-timer with the A's and Astros. He ended his major league career in 1966 with the Indians but he went just 6 for 47. Only 32 when he retired, he finished his career with 179 homers and 549 RBI.
Gentile's remarkable 1961 season garnered him 157 points, good enough for third place, in the AL MVP race. As in 1960, the Yankees' M&M boys, Roger Maris and Mickey Mantle, finished first and second. The voting was close both years (Maris 202, Mantle 198 in 1960; Maris 225, Mantle 222 in 1961). The latter year, the relentless media coverage of their pursuit of Babe Ruth's home run record gave both players a considerable advantage over other contenders. At midseason Gentile was right there with them for home run leadership. He ended up tied for third place with Harmon Killebrew at 46. Interesting to speculate on how the voting would have gone had Gentile kept pace all season with Mantle and Maris. But Gentile was not the only slugger to be slighted by the MVP voters.
The second-place (101-61) team, the Detroit Tigers, also featured a left-handed hitting, left-handed throwing first baseman who was having a career year. Norm Cash went deep 41 times and drove home 132. He led the league in hitting (.361), hits (193), OBP (.487) and OPS (1.148). He came in fourth in the MVP voting with 151 votes.
Curiously, Cash's major league career path in the early going was similar to Gentile's. He had modest auditions with the White Sox in 1958 and 1959 before being traded to the Indians. Considering Cash's 15-year career in Detroit, the White Sox likely regretted the deal as surely as the Dodgers had second thoughts about peddling Gentile. So did the Indians, as controversial GM Frank "Trader" Lane flipped Cash to the Tigers (for Steve Demeter, who had all of five at-bats for the Indians before his major league career ended) at the end of spring training in 1960.
Another contender was Norm Cash's teammate, Rocky Colavito (51 votes in the MVP sweepstakes), part of another legendary bad trade engineered by Frank Lane, just days after he disposed of Cash. Colavito came in eighth in MVP voting despite 45 homers, 140 RBI (his best year in both categories) and a .290 average. Had the Tigers mounted a more serious challenge to the Yankees, perhaps Cash and Colavito would have received more support.
Let's not forget Harmon Killebrew. In the Twins' inaugural season, he hit 46 homers and drove home 122 while hitting .288, a career high, and slugging .606, also a career high. It was not a breakthrough season, as Killebrew had already led the league in homers with 42 as a member of the Washington Senators in 1959. His 1961 efforts were good enough for only No. 11 (29 points) on the MVP hit parade. But the Twins finished their inaugural season in Minnesota at 70-90 in seventh place (out of 10 teams), so Killebrew had to pay the price for playing on an also-ran team in flyover country.
The power stats of the above sluggers are often attributed to the dilution of pitching as a result of the American League's 1961 expansion, the first of the modern baseball era. With the addition of the Los Angeles Angels and a new Washington Senators franchise to make up for the loss of the original Senators to Minnesota, the league expanded from eight to 10 teams, meaning that there were roughly 25 percent more pitchers in the league than in 1960.
Supposedly, that "dumbing down" of AL pitching staffs (and the addition of eight games to the schedule) gave sluggers a real opportunity to pad their stats. Yet the American League average ERA in 1961 was 4.02, as opposed to 3.87 the year before, which isn't a huge difference. Indeed, there were examples of greater differentials in non-expansion years (e.g., AL 1955 3.96 – AL 1956 4.16). So Gentile and his fellow sluggers do not need a virtual asterisk affixed to their stats.
The outstanding 1961 season enjoyed by Gentile and his fellow sluggers gives rise to this question: Is there ever a bad time to have a career year?
Short answer: no. After all, some players never have a career year, and some players are so mediocre that a career year could be 10 homers, 45 RBI and a .260 average. On the other hand, some times are better than others, particularly if one has a contract clause awarding a bonus for being named MVP.
For Gentile, his 1961 season at least got him a raise in pay. The good news is his salary was doubled; the bad news is it was only from $15,000 to $30,000. No telling how much a player would be enriched by a similar season in a contract year these days.
Frank Jackson writes about baseball, film and history, sometimes all at once. He has has visited 54 major league parks, many of which are still in existence.