When they write the history of 21st century baseball after we're all dead and gone, there's a pretty decent chance that Adam Dunn will figure prominently. This is wonderfully ironic because Adam Dunn was never really a big moment, face of the game-type player. He made his first postseason this year, didn't even register a plate appearance in the Oakland A's Wild Card loss, and then promptly retired. For a moment, it looked like Dunn could have played a major role in a "Moneyball" championship and have been a figure of history for entirely noble reasons, but instead, he might go down as the great baseball villain of the post-steroid era.
Because Adam Dunn ruined baseball. At least that's how the story will go.
As the steroid era was ending, baseball had a chance to get back to the basics. Instead of unnatural gladiators launching baseballs 550 feet, there was a real opportunity to return to the fundamentals of good base running, precise throws, and hitting behind the man who reached ahead of you. The purity of the game, the one of baseball's many golden ages, was going to make a comeback.
And then Adam Dunn happened and turned baseball into a game of selfish and dull tete-a-tetes between batters and pitchers. He slugged home runs, stood there while pitches failed to find the strike zone, and swung through countless fastballs and devastating curves. Baseball had a chance to become a true game of skill, but instead Dunn made it cool to remove the defenders and the ball in play from the experience.
He embodied the three true outcomes. He ruined the game. Or at least that's how the story will go.
*****
There's no question that the percentage of plate appearances in which a batter puts the ball in play has been on the decline for many years. The general increase in home runs, walks, and strikeouts has been well-established and integrated into the sport, despite opposition from purists.
There are a lot of reasons for the rise of the three true outcomes. Steroids. Changing strike zones. Faster pitches. Better workout routines. Financial incentives. Sabermetrics.
The arc of baseball is bending toward walks, strikeouts and home runs with the defensive players having a smaller and smaller role almost every year. The quality of defense still matters, but the number of chances is on the decline.
*****
It won't surprise anyone to learn that the rise of the three true outcomes has generated a great deal of controversy, likely due to a pair of sizable spikes in the TTO percentage over the past two decades. The game is always evolving and, like many evolutions, this one isn't universally adored. A wide range of fans, analysts and former players have raised concerns about the direction the game is headed and it's a conversation worth having.
The first question we need to consider is why the three true outcomes generate so much controversy. Two potential sets of reasons emerge.
The first is that the three true outcomes slow the game down. Perhaps it's not a problem with the actual style of play, but just that it leads to more pitches and time between pitches, so it's really an unintended consequence that has people worried. Baseball used to finish games much more quickly and now you feel good if a 7 p.m. game is done before 10:30 p.m. In fact, the average length of a major league game increased by about 30 minutes between 1980 and 2014.
There was a time when batters didn't try to work deep into counts and they didn't sell out for power and that meant fewer pitches and shorter games. So the objection to the three true outcomes is really a pace of play argument. And baseball has been receptive to this argument, with the Arizona Fall League experimenting with various rule changes that would speed up the action. If those are deemed successful, we may see them in major league parks in the not too distant future.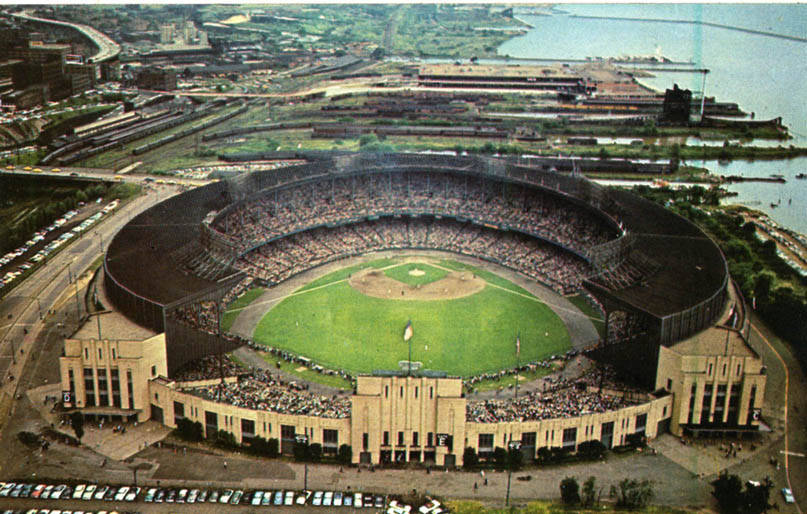 The alternative is that there is something about this style of play that harms the overall quality of the fan experience beyond the average time it takes to play a game. There's a case to be made that the three true outcomes are undemocratic or fascist, as Crash Davis would say, in that they seem to be entirely about the batter and not very much about his team. Batters no longer hit behind the runner, move guys over, or take a cheap single because they are interested in doing what's best for their stat line rather than what's best for their team. In other words, the three true outcomes seem to limit the teamwork component of run scoring.
If you grew up following the game in the late 1970s or early 1980s, you likely have an image of what quality baseball should be, and it involves a much higher number of balls in play than we've seen in recent years. It's hard to argue against the joy of home runs, but the increase in strikeouts has the appearance of a low quality of play. If hitters are striking out because they aren't shortening their stroke with two strikes, it's natural to wonder if they wouldn't be better off making a "productive out" rather than doing nothing to advance the runners. This belief is only reinforced when players like Dexter Fowler are sent to the minors to cut down on their strikeouts.
In reality, there are likely elements of both explanations in play. The three true outcomes have likely contributed to the slower pace of the modern game and it's difficult to watch a batter strike out with a man on third base and one out when a ball in play would likely have scored him. In those situations in 1980 a batter struck out 12 percent of the time, but in 2014 those batters struck out in 17.5 percent of their plate appearances. Granted, the overall strikeout rate increased by more, but the psychology of when strikeouts are acceptable has endured. You might be able to forgive a bases empty punchout, but in crucial situations, the strikeout rate is harder to miss.
*****
There's no accounting for taste and if longer games with more strikeouts and walks make baseball less enjoyable for certain people, you can't argue away their preferences. But it is worth considering the other side of the three true outcome debate. Players who gravitate toward the three true outcomes aren't doing so out of purely selfish motivations; they're doing so because teams have made that skill set a lucrative one. And they've made it a lucrative one because getting on base and hitting for power lead to run scoring and they will take strikeouts instead of routine outs on balls in play if it allows a player to reach base and hit for extra bases more often.
You could actually make the case that a three true outcome approach is a team-centered activity because the batter is helping the team more than if he simply slapped one to the second baseman every time he found himself in a two-strike count. The players responded to advances in the philosophy of what it takes to win and even though it might appear like they aren't always team players, odds are their employers are happy to make the trade-off.
What it really comes down to is a question of what we want baseball to be. Should the game be about the ball in play or should the center of gravity be the strike zone? Count me among the proponents of the latter.
A great defensive play is exciting and fun to watch, but the real talent in baseball happens in the 60 feet, six inches between the rubber and the plate. If baseball were played only from the point of contact, it would be a significantly easier game to master; hitting a baseball is routinely named the most difficult single task in all of sports. Running and fielding at a major league level aren't easy, but they are significantly easier than making good, solid contact with a projectile careening toward you. After all, we don't play tee-ball as adults, because watching tee-ball would be pretty boring.
We could probably find hundreds of amateur athletes every year who teams could train into above average major league base runners. And defense, while harder, wouldn't separate things the way fastball command and pitch recognition would.
What happens between the windup and the point of contact is where the majority of baseball skill happens, so that's the place I'd prefer the action occur. Longer at-bats aren't a problem because baseball, for my money, should be centered around the battle to control the strike zone.
The pitcher is attempting to get the batter to make an out and the batter is trying to reach base. The pitcher wants a strikeout most of all because there's no risk of the batter reaching, and the batter wants the walk or home run because he doesn't have to worry about a great defensive play.
Batters don't run from making contact and putting the ball in play, but on the whole, they aren't willing to shorten their swing and slap the ball to the opposite side just to avoid striking out. By maintaining a stronger swing and not adjusting their stance, batters have a higher chance of driving the ball on contact and that's a worthwhile trade-off. It just makes sense.
But it's more than that. It's not just about the fact that balls in play aren't as easy to control, it's that if we watch sports to marvel at superhuman abilities, the batter-pitcher staredown is the part of baseball that's most impressive.
The ability to make a pitch dance and land in just the right spot. The ability to recognize that pitch in less than one second and hit it squarely. Those are the talents at which you want to marvel. The strategy of pitch selection and the execution of that game plan against a hitter trying to anticipate and react to that plan in less than one second is where most of the baseball magic occurs.
This isn't an easy thing for casual fans to appreciate.  When the batter makes contact, runners start moving, and the fielders spring into action it has the feeling of high drama and leaves what happened between the batter and pitcher before that as an uninteresting prelude. But it's not. It's the whole kit and caboodle.
Some people are outcome driven — the result is all that matters. But the process is just as instructive, if not more. It wasn't the fact that a player doubled down the line, it was the way he fought off pitches and worked a favorable count to give himself the opportunity to strike the ball in just the right way.
The three true outcomes are a product of a game that has shifted focus to the strike zone rather than the diamond. The game is now about a battle between two men more than it's ever been. Some might call it boring, but I know that many consider it to be far more exciting. There's no accounting for taste, but while the new style of play is different, that doesn't mean it will lead baseball down a path of decreasing popularity.
*****
Which brings us back to Adam Dunn. He played 2,001 games, came to the plate 8,328 times, and recorded a strikeout, walk, or home run in 4,158 of those PA. That's a TTO rate of 49.9 percent (It's 51 percent if you include the 86 times he was hit by a pitch, and I think we should), which ranks him fifth all time in TTO for batters with at least 1,000 plate appearances, and first among those with at least 3,000.
Dunn is the embodiment of this style of play. He ran the bases decently in his early days, but as he aged he became one of the worst in the game. His defense was passable for a year or two and then became a crime against anyone who owns a glove. Dunn was a hitter. A DH long before he could DH and to top it all off, he couldn't — or wouldn't — hit for average.
Dunn was the exact opposite of the ideal player in most people's minds. He was going to stand there while the pitcher walked him, he was going to swing through a pitch, or he was going to hit it 1,800 feet. There was no nuance or skill or pleasantries in Dunn's brute force approach.
But that's not really fair to Dunn. It's not fair at all.
Certainly, his defense and base running were bad. We aren't going to pretend otherwise, but this was a guy who worth 237.3 Batting Runs Above Average in his career. That's just over 17 Batting Runs per 600 PA, which is an excellent mark. A player who could hit like that with average skills elsewhere would be a 3-4 WAR player. Dunn's failings in the non-batting portion of the game kept him from being that useful, but he had some great years during his offensive prime.
Dunn's three true outcome approach served him well and it was a big reason he was able to stay in baseball as long as he did. If he had been more aggressive, he'd have washed out long ago, or he'd at least have been looking for one-year deals until the end of time.
Dunn didn't ruin baseball as much as he was just one of the most prominent examples that athletes with questionable body types could succeed if he knew how to command the zone. This made him a bellwether for sabermetrics.
No one is going to argue Dunn and his 23 career WAR are worthy of Cooperstown induction, but his role in the post-steroid era is pretty important. At the very least, he's a symbol of what the game has become. People used to watch baseball for what happened in the field, but it's becoming a game that people watch for what happens in the box.
*****
And some wonder if that's a good thing. There are frequent debates about the importance of national TV ratings and the age of the average fan relative to the other major sports, and some of this shift could be the product of slower games with fewer balls in play.
Which calls to our attention an important point related to Dunn's rise and the three true outcomes. What's better, good baseball or exciting baseball? And are they the same thing?
The 2014 postseason is a great example of this. The AL Wild Card Game, the one Dunn observed from the bench, was widely considered one of the more exciting games of the year. The baseball world watched the last several innings with our hearts in our throats, but if you watched the game with perceptive eyes, the quality of play wasn't very high. There were a high number of mistake pitches, poor plays, and managerial malpractice. This was true in several of the Division Series games that people enjoyed as well.
This isn't an argument for the game to be less exciting, but just one that calls attention to the fact that exciting and good are not synonymous. I'd prefer to watch a well-played game over one that makes me gasp for air, but I understand that's a matter of preference.
Adam Dunn didn't do a lot of things well, but he controlled the strike zone. He didn't expand the zone and when pitchers made a mistake he crushed it. That might not be the kind of thing that everyone can agree is exciting, but it also isn't selfish or uninteresting.
Putting the ball in play is better than striking out, but by shortening your swing, you're likely decreasing the odds of a good outcome. That's why the strikeout isn't toxic for batters anymore. The 2014 Royals lived with the magic of the ball in play, but there are other ways to live.
Dunn's method is no better or worse than any others and it's a particular approach that highlights what many consider the game's most challenging task. The ball is traveling towards the hitter at 95 mph. Should you swing or should you take? If your default is to swing, the game will move faster and the fielders will play a bigger role. But I'm not so sure that's baseball's ideal arrangement.
Neil Weinberg is the Site Educator at FanGraphs and can be found writing enthusiastically about the Detroit Tigers at New English D. Follow and interact with him on Twitter
@NeilWeinberg44
.