Buzzie Bavasi is the one of two baseball executives (Charlie Finley being the other) who appears on the new Veterans Committee "Golden Era" Hall of Fame ballot. And while he's a longshot to be elected, his candidacy has the support of Rob Neyer:
I would also like the make the case for Bavasi. The de facto standards for baseball executives have not been clearly defined over the years, but a) there are a fair number of them in the Hall of Fame, and b) eight National League pennants in 18 years as Dodgers GM seems pretty damned impressive to me. His teams in San Diego and Anaheim didn't do nearly as well, but I believe Bavasi's four World's Championships, his many decades in baseball, and his involvement with Jackie Robinson's entry into Organized Baseball are enough to ring his Cooperstown bell.
On the flip side, at The Platoon Advantage, The Common Man argues against Bavasi's enshrinement:
It's not clear why Bavasi deserves to be on this list when his managers exerted so much control over the direction of the Dodgers from 1951-1968. Don't get TCM wrong, Bavasi undoubtedly was a skilled front office guy, but it's hard to see what separates him from other great GMs who have yet to get enshrined. Perhaps TCM is selling him short, but before Bavasi goes in, TCM wants to know more about how he influenced the direction of the Dodgers (rather than just milking what Branch Rickey left him), and also get a sense of what other Major League GMs we should look at first.
Given that Bavasi's entire Hall of Fame case hinges on his years with the Dodgers, I decided to dig deeper into those years. How effective was Bavasi as a GM? Was he a good trader? Did he make good use of other avenues for acquiring talent—sales, waiver claims, and pro drafts? How good were his teams at signing amateurs? These are all answerable questions, and here, I'll try to answer them.
Trades
On the whole, Bavasi was not a great trader, but he also wasn't horrible. By my reckoning, with the Dodgers, Bavasi had 12 trades in which he was the clear winner, and 16 in which he was the clear loser.
Bavasi's best trade was probably the December, 1958 deal that sent Gino Cimoli to the Cardinals in exchange for Wally Moon and Phil Paine. Paine was a throw-in; this was basically a challenge trade. Moon and Cimoli were both 29-year-old outfielders coming off poor seasons (OPS+ of 85 for Moon, 71 for Cimoli).
But Moon and Cimoli were far from equal; not only was Moon notably better in 1957, but he'd been overwhelmingly better in his career, with a 116 OPS+, a Rookie of the Year award, and an All-Star appearance in five full seasons. Cimoli, the same age, had been a regular for just two years, had a career OPS+ of 81, and hadn't been all that good even in his best season (with a 95 OPS+ in 1956).
This was a major coup for Bavasi, as Moon rebounded to a near-elite level, while Cimoli hung around as a replacement-level outfielder.
Most of Bavasi's other excellent trades involved relief pitchers. From 1960-1965, he acquired Ron Perranoski, Bob Miller, Jim Brewer, and Phil Regan. None were highly regarded at the time, and other than Perranoski (part of a big package obtained for a washed-up Don Zimmer), none of the trades would have attracted any attention at the time.
One other "win" trade of particular note was Bavasi's first, a June 1951 deal that sent Gene Hermanski and a bunch of other guys to the Cubs in exchange for four-time All-Star Andy Pafko (among others). Like the Moon trade, the Pafko deal looked great at the time and ended up as good as advertised.
So much for Bavasi's wins; let's look at his worst trades. In terms of talent surrendered, nothing comes close to the December, 1964 blockbuster that sent Frank Howard, Ken McMullen, Pete Richert and others to the Senators for Claude Osteen, John Kennedy, and $100,000.
Now, that deal wasn't terrible, by any means. Osteen spent nine years with the Dodgers, won 147 games, and made three All-Star teams. And $100,000… well, you could argue that the $100k came in handy a year later, when Koufax and Drysdale held out for (and got) big raises.
But the price was really, really high. Howard, already a good hitter, emerged as one of the best sluggers in the game, with a 155 OPS+ and 4.1 rWAR per season over the next seven years. The 23-year-old third baseman McMullen wasn't the marquee star that Howard became, but he was actually nearly as good, averaging 3.7 rWAR over the next eight seasons. And Richert, a 25-year-old starting pitcher, made the All-Star team in both 1965 and '66.
Had this deal been Howard-for-Osteen, or McMullen-for-Osteen, it would have been fine. But as good as Osteen was, he wasn't nearly good enough to offset the loss of Howard and McMullen and Richert.
Five years earlier, in October, 1959, Bavasi dealt another elite hitter, and again, a wad of cash was involved. This time, he traded power-hitting prospect Jim Gentile to the Orioles for $50,000 and a couple of players to be named later. Gentile went on to make three straight All-Star teams in the early '60s and had a third-place MVP finish in 1961.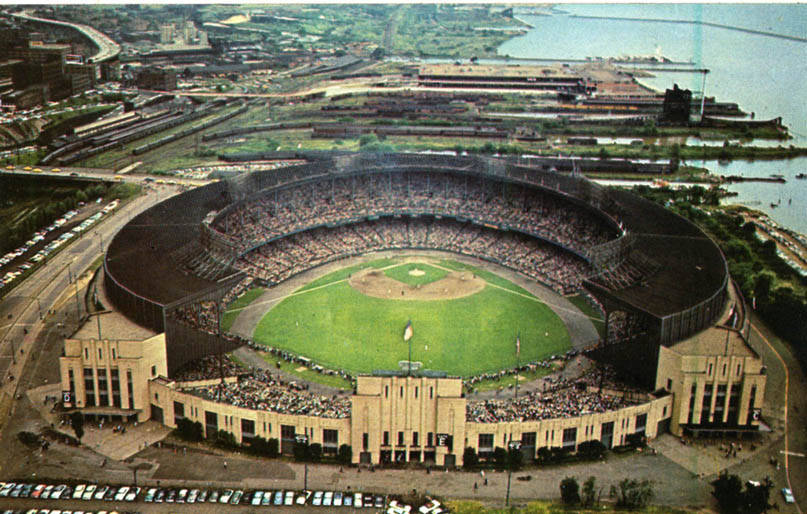 Bavasi made numerous other deals that didn't work out, although they're not as dramatic. In May, 1957, he traded pitcher Don Elston to the Cubs for two nobodies; Elston, although forgotten today, was a highly effective reliever for many years. In June, 1958, Bavasi dealt erstwhile ace Don Newcombe—two years removed from an MVP award—to the Reds for a bunch of guys who didn't pan out; Newcombe was excellent for another year and a half.
In 1966, Bavasi traded another former MVP, Maury Wills, to Pittsburgh for Bob Bailey and Gene Michael. Wills remained a star shortstop, Bailey and Michael didn't impress anyone, and shortstop was a black hole for the Dodgers for the next two years.
Attempting to plug that hole, Bavasi first traded three good players—Ron Perranoski, Bob Miller, and John Roseboro—to the Twins for shortstop Zoilo Versalles and pitcher Mudcat Grant. That deal turned out terribly (Versalles and Grant were lousy, while Perranoski and Miller remained good relievers), and in 1969, Bavasi's successor Al Campanis paid the high price of Ron Fairly to reacquire Wills.
The original Wills trade ultimately cost the Dodgers a ton of talent, and in the end, Wills simply returned to Los Angeles. It was pointless.
Another pair of trades deserve mention. In 1966, Bavasi sent former batting champ Tommy Davis to the Mets in exchange for Ron Hunt and Jim Hickman. Davis had a nice little renaissance in 1967 (before falling off a cliff in '68). Hunt had a nice season in '67, and then Bavasi dealt him to the Giants in a trade that brought back catcher Tom Haller. That was a classic win-win deal: Hunt was worth 9.1 rWAR over the next three years; Haller was worth 9.2.
Sales, Purchases, and Waiver Claims
In addition to trades, in Bavasi's era it was common for teams to buy and sell players for cash alone. Bavasi's record in this area is quite poor. In his entire Dodgers career, Bavasi acquired just one good player via sale or waivers.
In May, 1956, he purchased old Dodger nemesis Sal Maglie from Cleveland, and Maglie went 13-5 with a 2.87 ERA in 191 innings over the rest of the season. His 141 ERA+ led the National League. The next year, Maglie was just as good before being placed on waivers and claimed by the Yankees.
But that's it for positives. Bavasi didn't sell or waive any major stars, but he lost several quality players this way. In August, 1952, the Dodgers waived pitcher Johnny Schmitz, who was worth 8.5 rWAR from 1953-55. That was probably Bavasi's worst sale/waiver deal, but he had a dozen or so others in which the player surrendered had some more good years.
The trouble is, those debits aren't offset by any credits. With the exception of Maglie, Bavasi never got a single good player via purchase or waivers.
Pro Drafts
This category includes the Rule 5 draft, the minor league draft, the similar "first year" draft, and the expansion draft. And once again, Bavasi's record isn't impressive. In his years with the Dodgers, Bavasi acquired just three good players via one of these drafts, and he let two of those guys get away before they did anything for the Dodgers.
In the 1950 minor league draft, Bavasi plucked future star reliever Roy Face out of the Phillies organization. Unfortunately, two years later, he lost Face to Branch Rickey's Pirates in the Rule 5 draft. Many years later, in the 1967 Rule 5 draft, Bavasi picked up another reliever, Vicente Romo. A few months later, Bavasi returned Romo to his original organization, and Romo went on to have several good seasons.
That leaves just one good player acquired by Bavasi through a pro draft who actually ended up helping the Dodgers: reliever Don Bessent, who pitched well for the pennant-winning 1955 and '56 teams before fading.
In addition to Face, the Pirates famously stole Roberto Clemente from the Dodgers in the 1954 Rule 5 draft. At the time, Clemente was a raw minor leaguer, but of course he went on to become a legend, producing 83.8 rWAR. In the expansion draft of 1961, Bavasi left pitcher Turk Farrell unprotected; Farrell was taken by Houston and went on to produce 21.1 rWAR over the rest of his career. Finally, in the 1961 first-year draft, Bavasi lost pitcher Jim Merritt (14.8 rWAR) to the Twins.
Up to this point in our analysis, Bavasi does not look like a Hall of Fame general manager. His trading record is, at best, a wash, and he's a net negative when you look at sales, purchases, waiver claims, and pro drafts. Now, we'll look at Bavasi's strongest area: amateur acquisitions.
Amateurs
On Bavasi's watch, the Dodgers acquired four Hall of Famers from the amateur ranks: Clemente, Sandy Koufax, Don Drysdale, and Don Sutton. In addition, the Bavasi Dodgers signed a host of other excellent players, including Willie Davis, Howard, Fairly and McMullen. Here are Bavasi's 18 best signings, one for each year he ran the Dodgers:
 Year Player              rWAR
 1952 Roberto Clemente    83.8
 1964 Don Sutton          70.8
 1954 Don Drysdale        65.7
 1958 Willie Davis        57.2
 1955 Sandy Koufax        54.5
 1958 Frank Howard        39.4
 1958 Ron Fairly          34.6
 1960 Ken McMullen        31.7
 1961 Bill Singer         22.7
 1952 John Roseboro       22.5
 1963 Wes Parker          21.5
 1964 Willie Crawford     21.0
 1954 Stan Williams       20.6
 1956 Tommy Davis         18.3
 1952 Jim Gentile         17.7
 1962 Jim Lefebvre        15.4
 1961 Jim Merritt         14.8
 1953 Don Demeter         11.8
We don't have the numbers for other GMs of the era, so we can't say precisely how good this record is, but … well, it looks really good.
But then there's the unanswerable question of the extent to which Bavasi should be credited for signing these guys. Koufax was a bonus baby, so presumably Bavasi played a key role in that acquisition. But what about the team's scouting director? Al Campanis—Bavasi's eventual successor as GM—became the scouting director in 1960. Presumably, he, rather than Bavasi, was most responsible for the amateur signings in the 1960s.
Bavasi's Dodgers were also successful in the June amateur draft (which was inaugurated in 1965). In three years, they drafted Charlie Hough, Bill Russell, Ted Sizemore, and Steve Yeager—all in the June draft. But again, it's not clear how much credit Bavasi should get for this.
Also, we can't ignore the fact that many of Bavasi's best amateur acquisitions—Clemente, Howard, McMullen, Gentile and Merritt—had their best years with other teams because Bavasi let them go for an inferior price. If we're going to give him partial credit for signing these amateurs, we have to penalize him fully for giving them away.
Conclusion
The Dodgers were wildly successful in the Bavasi era, winning eight pennants in 18 years (and coming painfully close to winning two more). But the closer you look at Bavasi's record, the less impressive it becomes. In the areas most under the control of the GM—trades, sales, waiver claims, and pro drafts—Bavasi really isn't very good.
One other thing: I didn't say this anywhere above, but Bavasi should be credited for hiring Walter Alston as manager of the Dodgers. Alston was an unknown with no experience as a major league manager when Bavasi hired him in 1954, and he went on to a Hall of Fame career.
That said, the success of Bavasi's early champions is largely attributable to players acquired during the Branch Rickey administration (although, admittedly, Bavasi was a key member of Rickey's staff, so he probably deserves some credit for Rickey's good moves—we just don't know how much).
The success of Bavasi's later champions is largely attributable to great amateur signings, and as I said, it's not clear to what extent Bavasi should be credited. At the very least, we can say that Bavasi did little to supplement those amateur signings with major league acquisitions.
And then there's Bavasi's record after he left the Dodgers. He was San Diego's GM for their first four seasons, and that team finished in last place (and failed to crack a .400 winning percentage) for their first six seasons.
Bavasi was GM of the Angels for seven years, all in the free agency era, and although those teams benefitted from remarkably high payrolls (Pay+ of 142, so 42 percent higher than the league average), the results were thoroughly underwhelming. Bavasi's Angels had a record of just 535-545. Based on their payrolls, those Angels were expected to win 613 games, so they finished a whopping 78 wins below expectation (-11 per year).
So Bavasi's Hall of Fame case is entirely dependent on his Dodger career. And while it's a career that included a jewelry box full of rings, Bavasi's own performance does not scream "Hall of Fame." More GMs belong in the Hall (Jim Campbell, Joe Brown and Hank Peters particularly deserve consideration), but Bavasi does not appear to be one of them.