On Dec. 4-5, the Baseball Hall of Fame's Veterans Committee will meet to determine which executives and players it will allow into Cooperstown.
Specifically, the committee members will look at the cases of eight players and a pair of executives chosen by a screening panel: Ken Boyer, Gil Hodges, Jim Kaat, Minnie Minoso, Tony Oliva, Allie Reynolds, Ron Santo, and Luis Tiant are the players, and Buzzie Bavasi and Charlie Finley the executives. These individuals all hail from the 1947-72 period that the Hall has termed the Golden Era.
The Hall of Fame has long been a source of interest for me. I like the challenge of trying to predict what will happen in Cooperstown. Each January for the past few years, I've posted a column trying to predict what the BBWAA will do in its annual vote. I figure I'd try something similar for the upcoming VC balloting. It's trickier to predict the VC vote than the BBWAA balloting, so my guesses will be general here.
That said, there are a few guidelines you can follow to figure out what the VC will do. One key guideline in particular stands out. Traditionally, the VC votes for two types of guys to join Cooperstown: 1) those who did the best with the BBWAA without getting in, and 2) VC potluck.
Guys who score really high in BBWAA balloting but they don't elect eventually end up in Cooperstown via the VC. In fact, here's an all-time great factoid. The paragraph below gives a complete list of all men not currently on the BBWAA ballot who topped 50 percent of the writers' vote even once and are not currently in Cooperstown. Here's the full list:
Gil Hodges.
That's it. Every other person who ever got 50 percent of the vote even once now has a Cooperstown plaque, aside from those still on the BBWAA ballot. That's what you call a trend.
There is a second item we can look at when it comes to predicting the upcoming VC vote. In recent years, the Hall has released VC election results, not just of the winners, but of the entire balloting process.
It's a bit convoluted because Cooperstown has blown up the VC repeatedly in the last 10-15 years, so the guys voting in one election aren't the same guys voting in this year's election. In 2003-07, all living Hall of Famers could vote, as well as writers and broadcasters honored by the Hall of Fame as a sort of super-VC. In 2009, the super-VC vote was restricted to Hall of Famers themselves.
The committee was still too big to be effective. Many still mailed in ballots instead of meeting in person, which further made it harder to elect anyone. Since it continued not to elect anyone, the Hall blew up the super-VC and returned to a traditional format of 16 guys meeting in a room. This more traditional VC was created for one reason, to actually elect people into Cooperstown.
None of these super-VC committees elected any players, but we do know how much support they gave the men on the current ballot. While the 2012 VC is a more normal body—it's 16 men sitting in a room together voting—what happened in the last decade can give some clues to what will happen next week. After all, half the current VC consists of Hall of Fame players from the old super-VC.
Largely based on the above factors, I'll hazard to make some predictions on what the VC will do. I won't dare make exact percentage voting predictions as I do with the BBWAA; I'll just divide the candidates up into categories based on their likelihood to enter into Cooperstown.
One final note. This is about guessing if they will go in, not if they should go in. I'll let others talk about the should vs. shouldn't debate. I'll just note that most of these guys are definite borderliners—they aren't as good as most of the current immortals, nor would they be extremely horrible selections if they made it in.
Most likely to enter the Hall: Ron Santo
Ron Santo is both the best candidate on the ballot and the most likely to go in. It's nice when those two items go together. There are at least three factors working on Santo's behalf.
First, he did well with the BBWAA, peaking with 43.1 percent of the vote. Here is a list of the best showings ever by candidates neither in Cooperstown nor currently on the BBWAA ballot:
Name	        Top %
Gil Hodges	63.4%
Tony Oliva	47.3%
Ron Santo	43.1%
Roger Maris	43.1%
Steve Garvey	42.6%
Maury Wills	40.6%
Marty Marion	40.0%
Harvey Kuenn	39.3%
Hank Gowdy	35.9%
Phil Cavaretta	35.6%
Johnny Sain	34.0%
Allie Reynolds	33.6%
Tommy John	31.7%
Luis Tiant	30.9%
J. Vander Meer	29.8%
Jim Kaat	29.6%
Ken Boyer	25.5%
Mickey Lolich	25.5%
Mel Harder	25.4%
Mickey Vernon	24.9%
Dave Parker	24.5%
Lew Burdette	24.1%
Bucky Walters	23.7%
Minnie Minoso	21.1%
Tommy Heinrich	20.7%
Elston Howard	20.7%
Santo is near the very top, which is nice, tied for third overall behind two other guys on the ballot. None of the other seven former players on the ballot come close to him (the next highest is Allie Reynolds, way down at 12th overall on the above list at 33.6 percent).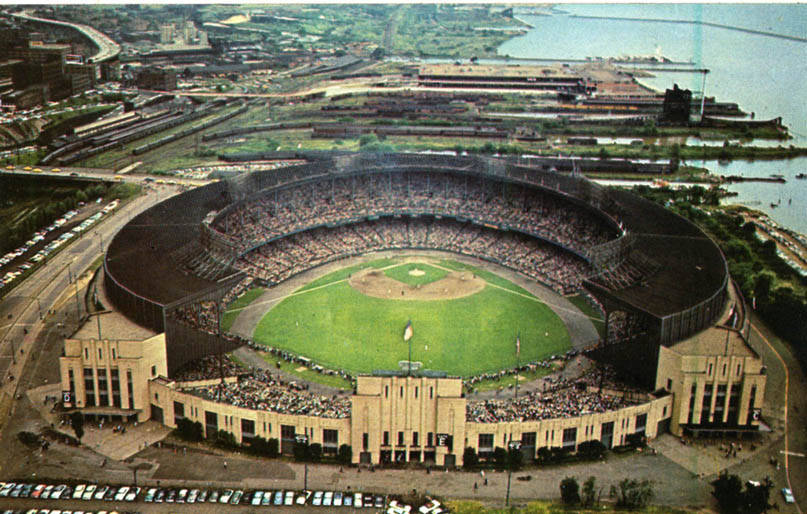 Where Santo really excels is previous VC elections. I have the voting results for the 2003, 2005, 2007, and 2009 VC elections, and Santo did great in all of them.
In 2003, Santo garnered 46 of 81 votes, finished third behind Hodges and Oliva in the super-VC elections. He didn't miss first place by much (Hodges with 50 votes). That's good, and it's the worst Santo has done in modern times.
Two years later the VC met again, and Santo tied for first place with Hodges with 52 out of 80 votes. Not bad at all.
In 2007, the VC met yet again, and for the first time Santo was in first place all by himself with 57 out of 82 ballots.
In 2009, the super-VC made a minor modification that limited the electorate to 64 votes, and Santo again came in first place, this time with 39 votes. So he's been in first place by himself twice in a row, tied for first the time before that, and narrowly missed first in 2003. Clearly, he's been the guy at the top of the VC ballot.
Please realize that shifting to a much smaller VC electorate in which the members can readily meet in one room together will make it much easier for any one player to achieve the magical 75 percent marker needed for election. Santo needs the smallest nudge there.
Yes, it's a different VC than met from 2003-09. This one only has 16 members, but that includes eight Hall of Fame players who were among the super-VC voters, so odds strong are Santo will have some supporters. In fact, Santo has one additional edge with this new committee setup.
Though the eight former players-turned-voters and the eight potential playing candidates all spent lengthy careers in baseball in the 1950s and 1960s, there is only one case where a voter shared the same clubhouse with a candidate for a long time: voter Billy Williams and candidate Santo.
Yep, Williams is one of this year's voters. Oliva won't have Rod Carew in the room, Reynolds won't have Yogi Berra, but Santo will have Williams. If it helps any, another voter is longtime Chicago Tribune writer Dave Van Dyck.
Santo has an excellent chance to earn his well-deserved induction. It's a damn shame he isn't here anymore to find out, though.
Serious contenders: Tony Oliva and Jim Kaat
It wouldn't surprise me in the least if one of these guys goes in. Both have been among the top of the VC backlog for several years. Under normal circumstances, Oliva (like Santo) probably would've already entered Cooperstown years ago if it wasn't for the super-VC's inability to elect anyone.
As you can see by the chart listed above, only Hodges ever topped Oliva's 47.3 percent of the vote without eventually getting enshrined.
More than that, Oliva has done very well in recent VC elections. He came in second in 2003, third place in 2005, and fourth place in 2007. There's a downward trajectory, but he still was in that front pack at the top of the voting. In 2009, he moved up to third again.
It probably doesn't hurt Oliva that his weakest part of the game is the part that many old timers mostly ignore: He didn't draw walks. The VC will probably think more of him than the typical THT reader.
Kaat wasn't on the VC ballot until 2005, and he debuted in fourth place. Since then, he's been among their favorites. In 2007, Kaat finished in second behind only Santo, with 52 votes from 82 voters. In 2009, he nearly caught Santo. Here's the top five from the 2009 election (out of 64 ballots cast):
Name	     Votes
Ron Santo	39
Jim Kaat	38
Tony Oliva	33
Gil Hodges	28
Joe Torre	19
Yeah, the VC has liked him. Oftentimes, old-time baseballers like to look at wins with pitchers, and Kaat's 283 victories place him above all others.
Kaat's BBWAA showing wasn't as strong. He topped at 29.6 percent, the sixth-best of the guys on the ballot. But I don't think that will hurt him too much. In part, it's just timing. Kaat retired the same year as Gaylord Perry, and for 11 consecutive years Kaat was on the ballot there was at least one 300-game winner on it overshadowing him.
By the time they all got elected, Kaat was assigned the space of also BBWAA also-ran. Well, there are no 300-game winners on the VC ballot.
A quick note: The same names appeared at top of the VC ballots for the last decade. In 2003, Hodges, Oliva and Santo finished in the top three. They finished in the top three again in 2005, with new entry Kaat coming in fourth. In 2007 and 2009 the order was reshuffled a bit, but Hodges, Oliva, Santo, and Kaat came in the top four every time.
That's a trend. If the super-VC functioned in a way that actually elected people, at least three of them—and maybe all four—probably would've gone in already.
Legitimate candidates: Gil Hodges and Allie Reynolds
As noted already, Hodges is the only guy most of the BBWAA wanted to enter Cooperstown who isn't there. In fact, Hodges broke 50 percent of the vote eight times, including a pair of times over 60 percent.
Had it not been for the destruction of the traditional VC about a decade ago, Hodges probably would be in. He came in first place in the super-VC's 2003 vote and in 2005 tied with Santo for first. In 2007, he remained a favorite but fell to third overall.
However, in 2009 he fell. He still finished in the top four but got less than half the votes. Previously he'd held steady at five-eighths of the vote. It's possible Hodges' best chance has passed. There are two former longtime Dodgers on this year's VC: Don Sutton and Tommy Lasorda. Sutton was post-Hodges, and Lasorda's playing career wasn't much of a playing career. Hodges might go in, but his odds were better in years past.
That said, it's possible, perhaps even likely, that Hodges chances are better than I presume. He did poorly in 2009, but that was the year the super-VC consisted only of former players. Previously, a third the voters were writers and broadcasters, and Hodges apparently did better with them. Well, this year players make up only half of the 16 guys in the room.
Reynolds didn't appear on the list of candidates for the 2005 and 2007 VC elections and did fairly poorly in 2003, with only 16 votes from 81 voters.
Yeah, but he had an interesting 2009. In that year, the VC divided up candidates into pre- and post-1943 debuts. The main VC voted on the later guys, and a special committee of 12 men voted on the earlier ones. Reynolds was one of the candidates among the earlier guys and did really well. He received eight of the dozen votes, finishing behind only Joe Gordon, who won induction that year.
Three of those dozen voters from 2009 are voters again in 2012: Don Sutton, Ralph Kiner, and Roland Hemond. Personally I think Reynolds is by far the worst candidate (a good pitcher, but well south of a Hall of Famer), but he has a shot. He's not a leading favorite, but he's a contender.
Ballot filler: Ken Boyer, Luis Tiant, and Minnie Minoso
Word to the wise: None of these three guys is going in.
Of this trio, previous history is most favorable for Tiant, but it's still not strong. He peaked at 30.9 percent of the BBWAA vote, fifth-best among the eligibles this year. That's not too good, but not too bad.
His support in previous VC elections has been pretty poor, though. He wasn't VC-eligible in 2003, but in 2005 got only 20 votes from the 80 voters. Two years later, his name was on only 15 of 82 ballots. In 2003, Tiants was on 13 of the 64 ballots. Yeah, that's weak.
It's even worse for Boyer and Minoso. Their peak BBWAA voting tallies are the worst of any of the eight playing candidates: 25.5 percent for Boyer and 21.1 percent for Minoso. The same has held true in VC elections: Boyer and Minoso have consistently done worse than everyone else on this year's ballot whenever they've squared off against them.
In 2003, Minoso got only 16 votes from the 81 voters, which was still enough to top Boyer's 11 vote showing easily. In 2005, they flipped their placements, but still both fared poorly, as Boyer got 15 votes and Minoso 12 from the 80 voters. In 2007, Minoso maintained his 12 supporters, while Boyer flopped to single digits, nine votes.
I couldn't find the support for either in 2009. All I can say for sure is that they each had fewer than seven votes from the 64 voters. Any way you look at it, they're doing poorly.
There's no reason for anyone to seriously expect Tiant, Boyer, and Minoso to go in this year.
Damned if I know: Buzzie Bavasi and Charlie Finley
Everything I have works for players, but it falls apart with executives because there isn't as much previous voting to fall back on.
Between the two, I figure Bavasi has the better chance to go in. He served as Dodgers GM from 1951-67, during which time they won their first four world titles. More than that, it means he was the GM when Sutton came up and when Lasorda coached in their minor league system. With both of them on the committee, that could give Bavasi a nice little edge.
As for Finley, it's difficult to envision him getting elected because his personal reputation was so extremely negative. Many people in the game considered him a jerk, and now it's people from the game voting on his candidacy. I don't like his odds.
Summing up
I feel pretty confident that Ron Santo goes into Cooperstown next year. Between Jim Kaat, Tony Oliva, Gil Hodges, Allie Reynolds, and Buzzie Bavasi, I can see one or two others getting in, most likely either Oliva, Kaat, or perhaps Bavasi.
References & Resources
I snagged the history of all BBWAA elections from the Hall of Fame's website years ago. The current site lists the names of the current VC members. I did online searches for the results of the VC elections from the last decade.