The Phillies won five straight division titles from 2007 through 2011 but have been in freefall ever since. After winning 102 games in 2011, they have won only 81, 73, and 73 games in the last three years, respectively, culminating in a last-place finish this past season. With two years left in their run of success, the Phillies made the surprising move of extending their slugging first baseman, Ryan Howard, to a five-year, $125 million extension that did not begin until 2012. The move was met with criticism, especially from the sabermetric community. Almost poetically, Howard injured himself running out a season-ending ground out at the end of 2011, effectively in the final play before his extension commenced.
The contract has been an unbridled catastrophe. In the first three years of the deal, Howard has added no value at all: he has -1.0 WAR. General manager Ruben Amaro Jr. has been mostly defiant about his unwillingness to incorporate sabermetrics into his decision making. Even in 2012, right before it became clear the window was already closed, Amaro was quoted as saying, "I believe you can break down and analyze statistics any way you really want, but when it comes to scouting heart and head, you can't do it with sabermetrics." Surprisingly, although the Phillies have cost themselves through their own math-phobia and stubbornness, the Ryan Howard contract is not what killed them.
The Magnitude of the Problem
The Phillies certainly would have gotten more value by spending $25 million in each of the last three years just about any other way, but that typically nets only about 3-4 wins per year when spent on average free agents. Blaming the demise of the Phillies on the Howard contract understates just the magnitude of the decline. Philadelphia has averaged 21 games out of first place and 13 out of the Wild Card. Three MVPs out of Howard would not have let the Phillies sniff a playoff berth.
This stance also ignores the overall production from the Phillies' free-agent eligibles. Over the last three years, their overall stable of players with six years of service time has been almost exactly average; typical spending would have generated only a total of four more wins.
Non-Market and Auction-Market WAR
The Phillies' problems actually center on a shocking lack of production from young players. A few years ago, I wrote about a concept I developed called "NM WAR" and "AM WAR":
NM = Non-Market Players, who are either bound to their team by the reserve clause or eligible for arbitration
AM = Auction-Market Players, who are eligible for free agency or are at least eligible for auction by being professional amateurs from countries like Japan and Cuba.
The difference mostly centers on whether production is cost-controlled or paid for at market prices. The Phillies' problem is a stunning lack of NM WAR, of a magnitude so great that spending Steinbrenner money with the prowess of the most hyperbolical version of Billy Beane would not have solved the problem nor produced enough AM WAR to offset the lack of NM WAR. The Phillies have spent major money and have been rewarded with AM WAR as a result, finishing fourth, sixth, and third over the last three years in WAR generated by this older group of players.
However, they have struggled mightily with NM WAR in almost comic proportion. After hefty production from Cole Hamels and Carlos Ruiz with five years of service time in 2012 kept the Phillies a respectable 19th in the league in NM WAR in 2012, they have finished dead last the last two years.
These charts actually somehow overstate the Phillies' production from young players. By taking out players who are arbitration eligible and leaving only those players with under three years of service time, the Phillies were 26th in 2012 and last in both 2013 and 2014.
The Win-Now Trades Also Fail to Explain the Demise
While the Howard contract is still the most prominent of the Phillies' head-scratching moves, some of the win-now trades the Phillies have made may turn out to be more costly. Amaro made four giant win-now trades in a period of two years and a day, shipping out 14 different players to acquire Cliff Lee, Roy Oswalt, Roy Halladay, and Hunter Pence.
The cost of Pence has been among the most painful of these deals, with Jarred Cosart, Jon Singleton, Josh Zeid, and Domingo Santana all being sent to the Astros. But these players have not actually put a dent in the AL West yet and did not produce enough that they would have made any headway towards the NL East, either. They combined for -0.2 WAR in 2014, 0.4 WAR in 2013, and did not play in 2012.
Putting together the performances of all 14 players packaged in these trades from 2012 to 2014, the Phillies would have had 6.9 more WAR in 2014, 0.6 in 2013, and 2.0 in 2012. Philadelphia still would have been dead last in the league in NM WAR in both 2013 and 2014 and would have improved only from 19th to 17th in 2012 with these players. Considering the effect the foursome of stars had on their division titles, Amaro does not appear to have given up much, at least at this stage.
Pat Gillick's three years at the helm of the Phillies actually led to more costly win-now trades, but these were not what the spelled the Phillies' doom. Gillick's win-now moves brought in Jamie Moyer, Freddy Garcia, Kyle Lohse, Brad Lidge, and Joe Blanton. Many of these prospects did not pan out, either. The most destructive trade was sending Gio Gonzalez and Gavin Floyd to the White Sox for Garcia, who had 0.1 WAR in 2007 before a season-ending injury preceded free agency.
Gonzalez and Floyd, along with Michael Bourn (used to acquire Lidge) would have helped the team, and with all 25 players traded in these nine win-now moves, the Phillies would have won 9.8 more games in 2014, 4.4 in 2013, and 14.5 in 2012. Even then, the Phillies still would have finished last in NM WAR in 2014 and second to last in 2013. Although they would have been fifth in NM WAR in 2012, that would have been centered on five-year service time guys about to become eligible for free agency (Hamels, Ruiz, Floyd, Bourn). They would have been only 26th in the league in WAR by players who were not yet arbitration eligible.
The Phillies traded away a ton of talent for enough fuel to propel themselves into a five-year division title run, but this was not what brought down the team, either. The players they traded either: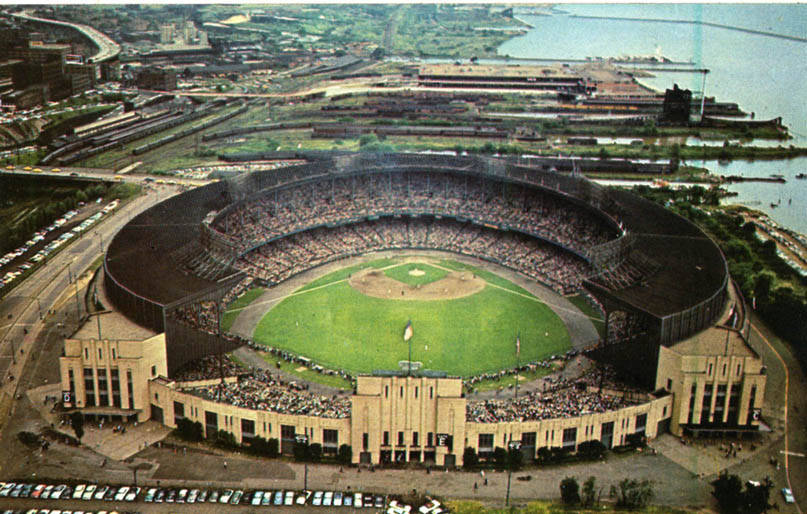 (a) failed to live up to expectations,
(b) were already free agents or expensive by the time the Phillies' run of greatness ended, or
(c) are still in development.
None of these guys would have sustained their success, except for perhaps helping them play in a Wild Card game in 2012 at the expense of perhaps their one-game division victory during their World Series championship season of 2008. That does not make the moves smart, but it does mean that they do not fit an allegorical narrative you can weave around their downfall.
Colossal Draft Failure Brought Down the Phillies' Empire
The problem was not the lack of production per dollar from free agents but the lack of production from cost-controlled talent, which was not because they traded away many young players. Instead, the issue was a series of terrible drafts that have yielded almost no fruit for the last eleven years. This is even more shocking when juxtaposed against their incredible success in the draft during the eight years prior.
The Phillies' total career WAR among all drafted players from 2004 through 2014 is only 27.8 compared to a league average of 100.0. This is not just league-worst, it is less than half of the second-worst Blue Jays at 60.5. The following chart shows the total WAR by drafted players for each organization, ranging from the Phillies up to the Red Sox at 169.1.
Amazingly, the Phillies were the best in the league from 1996 to 2003.
It is worth noting that this includes J.D. Drew, whom the Phillies drafted and did not sign; excluding Drew, the Phillies would have been tied for second best. Still, the difference between the Phillies' pre-2004 draft success and afterwards is shocking. Philadelphia's five division titles from 2007 to 2011 were a product of these great drafts. During this short time period, they selected Chase Utley, Cole Hamels, Pat Burrell, Brett Myers, Jimmy Rollins, and even Howard. Only Hamels, Myers, and Utley were first-round picks. After that, the well ran dry, and so did the Phillies' division hopes.
Philly certainly did not help itself by signing Type-A free agents in 2005 and 2009 to bring in Jon Lieber and Raul Ibanez. They also lost picks in 2011 and 2012 by signing Lee and Jonathan Papelbon but replenished those picks by letting Jayson Werth and Ibanez go. The lack of production by first-round picks since 2004 is astounding; they actually got some value by trading away Kyle Drabek, Adrian Cardenas, Travis d'Arnaud, and Greg Golson.
The horrific outcomes of the Phillies' recent drafts was discussed extensively here by schmenkman (following up on findings here by Todd Zolecki). In that article, there is excellent data on how much of the Phillies' poor drafts are a function of the lost picks and lower first-round picks, and that definitely explains some of what has happened (using Sky Andrecheck's draft pick WAR calculator). But it does not come close to explaining all of it. Even if the Phillies were drafting low, overall the twelve players that the Phillies have drafted in the first round over the last 11 years have totaled -1.0 WAR. The average team over this time period has gotten 38.7 WAR out of these players. Contrast that with their league-best first rounds from 1996 to 2003 of 201.2 WAR, while the average team had 61.0 WAR out of their first-round picks.
The picture is not much prettier after the first round. The Phillies were not dead last, but were 28th of 30 in post-first-round drafting from 2004 to 2014. They were a respectable 10th in the league from 1996 to 2003 in post-first-round drafting.
The Phillies' drafts have turned out to be amazing disappointments during this period. Perhaps the most astonishingly bad time period was 2004 through 2007, since most of the players drafted during this time period across the league already have started augmenting their big league clubs. The Phillies' draftees from those years have accumulated just 9.6 career WAR while the league average across all teams has been 76.1 WAR. This discrepancy explains why the Phillies have been so far out of first place during the last three years. It is simply not possible to have such colossal draft failures and still compete in baseball today.
None of this coincides with a perfect narrative of the Phillies' leadership. The Phillies were still managed by Ed Wade through the 2005 season, who had overseen the great drafts from 1998 through 2003. Gillick replaced Wade in 2006, and Amaro replaced Gillick in 2009. One of the great architects of the Phillies' successful teams was Mike Arbuckle, but he did not depart for the Royals until after 2008. So, one of the people most often credited for the youth movement that eventually took over the NL East by 2007 was also in a leadership position during the worst of the draft failures.
Of course, the problem could be development, rather than drafting success. The Phillies may have recognized talent in all those drafts and simply not had the coaching and teaching in place to lead to their success. But that explanation becomes strained when the failure of traded prospects is considered.
Conclusion
Regardless of what happened, the players Philadelphia has drafted over the last 11 years have failed thus far. That failure has cost the team about 72 wins and counting, while poor spending on free agents has cost them only four wins. Even the opportunity cost of extending Howard in isolation will be only about 20 wins by the time it runs out, which has been mostly offset by solid contracts to Utley, Rollins, Hamels, Ruiz, and others. The issue has not been a lack of older players living up to their contracts but a lack of younger players living up to their draft positions.
That issue remains even if the Phillies continue what they finally started this week by trading away Jimmy Rollins, and trade more older talent for younger players. Players who have already reached free agency who are signed at average free agent market prices are not going to bring enough back. And although players like Rollins are signed at a little below market value and will bring back some talent, we already know the Phillies do not have many of those. Further, even if the Phillies are willing to eat money in a trade, then they are effectively just paying for young players at the market price for older players — and we have established that this is not enough. Without drafting more talent, the Phillies are not going to be able to build on top of their (much needed) rebuilding process.
I have little doubt the Phillies would have been better if they had adopted sabermetric thinking and implemented it in their system earlier on. In fact, I have found a solid correlation between utilizing sabermetrics and success relative to payroll. None of this says spending $75 million differently would not have helped, but it would not have made up a combined 63-game division deficit, either.
That gap could have been closed substantially by having more success in the draft. Russell Carleton discovered last year that teams did not appear to be all that good at drafting, in the sense that draft position and bonuses outside of the first round were not very correlated with actual major league success. Of course, that only says league-wide bonus distribution does not account for much of the variation between players in draft outcomes. It does not prove that luck is the only source of variation, nor does it rule out that another source of variation in draft results could be team drafting skill, which I have convinced myself is something the Phillies lack. Carleton's article also did show a relationship between draft bonus and success in the first round, and that has been where the Phillies have fallen behind the pack by the largest margin.
Even so, better drafting does not mean the problem is not a lack of sabermetrics. One of the most prominent chapters of Moneyball featured Beane making picks using analytics in the 2002 draft. And for all the criticism of that draft class, the 2002 A's draft was tops in the league by WAR (albeit with more picks than anyone and with some of that WAR coming from an unsigned Papelbon). But it does show that there are clearly rocks the Phillies have not tried turning over during the last decade that they could have.
Amaro also was quoted in the article linked above as saying, "There are times when I think maybe we should use it some more, but, frankly, I have a great deal of confidence in the people that we have hired to help us make some of the scouting and personnel decisions. I err on that side probably because I believe in our people." Conversely, Beane was reported to have repeatedly threatened to fire all his scouts in Moneyball. But he never did, and perhaps the Phillies should have.
Matt writes for FanGraphs and The Hardball Times, and models arbitration salaries for MLB Trade Rumors. Follow him on Twitter
@Matt_Swa
.