Jon Niese is a pitcher who was never expected to amount to much. Scouts and scouting sites basically thought of him as a nice guy who would likely end up being a No. 5 starter. Now, though, he has an xFIP that ranks No. 19 in the majors along with the No. 31 FIP and a SIERA ranked 23rd in the league. Sure, his ERA isn't quite cozy, but the estimators would say that he's a guy who's numbers should get better as he regresses, making him an interesting buy-low option.
But is this improvement sustainable, or is it just a fluke? Well, first lets identify where Niese's improvement has come from: Entirely against left-handed batters. Last year Niese had reverse splits—he was worse against same-handed batters than opposite-handed batters.
Niese survived this because the vast majority of batters faced by lefty pitchers are right-handed batters: 76.9 percent of batters last year faced by lefty starters were right-handed batters. Niese's numbers were even more extreme—81 percent of batters faced last year were right-handed batters—though his numbers have become more normal (75 percent righties) this year. As a result, this weakness didn't harm him much, but it certainly didn't help him.
This year, this has changed: Niese has a 2.03 FIP and 2.60 xFIP against left-handed batters, down from 5.48 and 4.27, respectively, last year. His numbers against right-handed batters remain the same, but this drastic improvement has resulted in his overall numbers improving. But is this improvement real?
What Niese throws
Jon Niese throws five pitches: a four-seam fastball, a two-seam fastball, a cutter, a change-up, and a curveball.
Niese has really been known for the curveball, which has a lot of movement (nine inches more sink than what one would expect due to gravity) and comes in at 74 MPH as he came up through the majors. His four-seam fastball is not particularly special in terms of movement or velocity (averaging roughly 89-90 MPH), but has always served as his primary pitch.
Niese's two-seamer has decent sink and tail, while his cutter has good cutting action and the more sink than his two-seamers. Niese's final pitch is a change-up he only throws on occasion against right-handed batters, which averages 81-84 MPH and has more or less the same movement as his two-seam fastball.
Niese's pitches have remained mostly the same in 2011 in terms of movement and velocity. The only changes are that the cutter and change-up both seem to have an additional two MPH of velocity, and that the cutter has lost a bit of its sink. However, Niese's usage of his pitches >b>has changed, especially against left-handed batters.
In 2010, Niese really relied upon his four-seam fastball for setup, with the cutter being his out pitch. The curveball was used early in counts, but really wasn't used as heavily as many would expect of a guy who was known for it in the minors. This was especially the case against left-handed batters: 55.2 percent of his pitches against such batters were four-seam fastballs, while 27.5 percent were cutters, with only 8.7 percent being curveballs and 8.5 percent being two-seam fastballs.
But in 2011, this has changed dramatically. First his four-seam usage against left-handed batters has dropped to only 37.5 percent of the time (down from 55.2 percent). His cutter usage has also dropped a tiny bit (from 27.5 percent to 23.2 percent), but the real change has been that Niese is now throwing his curveball 23 percent of the time against these batters, a drastic increase from last year (8.7 percent).
Niese's two-seamer usage has also increased to 15.3 percent, but the real change has been in his curveball usage replacing his large four-seamer usage.
Given that his four-seamer has never had any impressive features in terms of movement or velocity, one would suspect these would be positive changes.
Niese's pitch results
And you'd be right. Niese's four-seam results have never been poor—not-awful groundball rates with decently average swinging strike rates, but they've never been particularly impressive either, and the pitch does miss a bunch of the time.
But the curveball's numbers as a substitute for the fastball are far more impressive, at least this year. Last year, the curve wasn't very impressive against left-handed batters, with weak swinging strike rates and ground balls.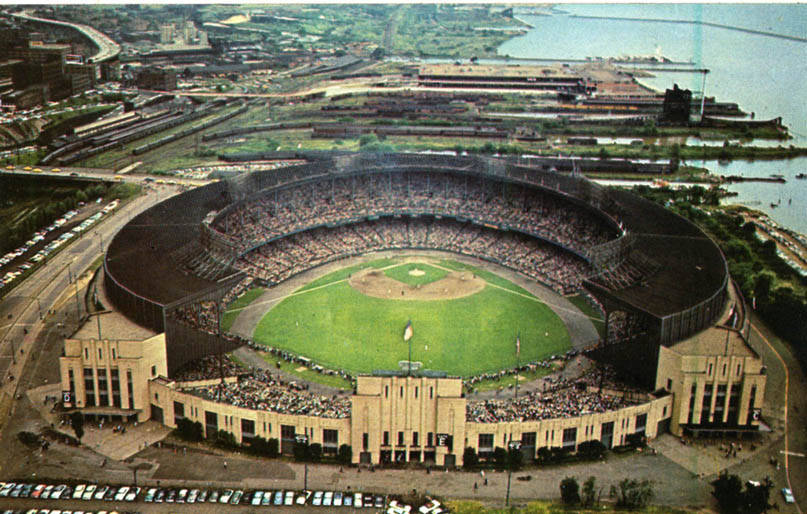 However, this year Niese has been able to improve his locations with the curveball. Whereas last year he located the pitch low but in the middle of the zone, this year he's hitting the outside corner. And as mentioned, the results are impressive: The pitch is getting a swinging strike rate 17 percent of the time (compared to the fastball's 6.6 percent), ground balls 64 percent of the time (16/25 balls put into play have been GBs), and actually has been taken for a ball only 34.8 percent of the time (down from 41 percent last year).
For comparison's sake, his four-seam fastball gets called for a ball more often—34.9 percent of the time.
And really, that's been the story for Niese this year against left-handed batters. The two-seam fastball, now also used more against left-handed batters, has been in the zone more often than before, which has also gotten Niese good results. And the cutter, while not getting as many whiffs, is now getting a greater amount of GBs than it did last year.
But all in all, the key for Niese has been ditching the use of the four-seamer so frequently in favor of his curveball. And it's allowed him to dominate left-handed batters.
Conclusion
Niese's improvement against left-handed batters sure seems to be sustainable, as it's clearly traceable to a change in his pitch distribution. However, there are several points of warning that need to be made before anyone picks up Niese.
First, Niese's pitch usage all season has been really really inconsistent—moreso than the usual pitcher. So it's possible he could go back to not using the curve as often. And, in fact, that's occurred in his last two starts. Why he'd do this, I don't know.
Second, as stated before, the impact of this improvement has been magnified by the fact Niese has faced more lefties this year than last. Now, last year was probably a great outlier, as Niese's total number of lefties that year was abnormally low. Still, his total of lefties faced this year is slightly high (slightly), and this is a situation that is uncontrollable by Niese; it's just a matter of happenstance.
If you have Niese and see the opposing lineup he's facing in a start has lots of lefties (or vice versa), adjust accordingly. Niese isn't bad against righties by any means, but you'll be most effective starting him if you keep track of who he's facing.
Overall, the improvement seems real, and Niese's numbers should improve—well, all but wins thanks to him playing on the Mets, but there's nothing you can do there.