My favorite nuance about baseball is the subtle way in which every event in its singularity is essential to the overall picture of that year's events. No other event during the season is more talked about than the trade deadline. Pennant races have heated up, and most teams have a general idea where they want to go. Getting there is where most general managers will differ. There will be sellers and, of course, buyers. There will be teams dumping payroll and teams not that fortunate.
In the fantasy landscape, a trade can be one of the more exhilarating aspects of the game itself. We play the game of fantasy for the competition and the camaraderie that it affords, but we also play it because it makes us feel that much closer to the game itself.
I know I love the investment I have in every player. My focus and attention will be thoroughly integrated into every pitch of every game. With nothing at stake, I must rely on my passion. Honestly, for me, my passions don't run deep enough to effect my emotions unless my pride is on the line.
The trade deadline is an event in fantasy circles that marks an end to the best way to better your team with established talent. For most leagues, this is the time that will dictate if your seventh-place team will finish in the money or flail around like a beached seal until relieved of its torture in October.
Established talent is usually not freely available on waiver wires and is oftentimes rather difficult to obtain without a trade. Earlier in the season, when other managers' visions are still filled with grandeur and hope, veteran talent could be had much easier. In one league I was able to pry Mark Reynolds off the free agent list when David Wright went down with his broken back. That just happened to coincide with Reynolds' emergence as a powerful force.
That time has come and gone, and now we stare at a league where some managers may have abandoned their teams, while some may have dug their heels in and are trying to ride out the remainder of the season.
That's why I feel like the fantasy trade deadline is such an important and fun time. The challenge of reawakening a slumbering squad is just as entertaining for me as finding those last few pieces of the puzzle to finish off a championship season.
First and foremost, you must nail down the categories or points of contention for your team.
Of all the emails I get, I'd say 75 percent of them pertain to whether one should trade player A for player B or whether they should change player A in that deal to player C. I always reply with generally the same answer: What are your weak links? If you make a deal for player B, will that create a weakness somewhere else? What are your league settings?
The point is, that there are many details you must always concern yourself with when evaluating a trade. If I'm absent a quality catcher and someone offers me Joe Mauer for Nelson Cruz, that doesn't mean I should just hit the accept button without properly researching the effects that said trade would have on my team and its future.
Mauer might be the perfect fit going forward. He seems to be regaining his form. He's finally hitting over .300 on the year. His health will always be a concern, but so far, there haven't been any obvious indicators that he's still dealing with side effects from the injury. Maybe you think that his power explosion post-disabled list stint in 2009 could still be on the horizon in 2011.
Taking all that positivity into account, you must conversely examine what losing Cruz will do. He has an ISO number strikingly similar to his 37-homer campaign of 2008. His BABIP is at its lowest of his career at .277, spurring his career-low batting average. Take a look at July and notice his average creeping up to .302 for the month. His streakiness could be very valuable to a team in need of a shot in the arm down the stretch.
Another question that must be asked is the ever-present opportunity cost quandary. Trading Cruz opens up an OF spot that is far easier to fill than finding a replacement for a great catcher, but you must also take into account the overall lack of talent across the board at catcher. If you are currently filling your catcher position with Wilson Ramos or Jonathan Lucroy, then you'll have to examine what kind of impact Mauer will give and how much greater that will be than Ramos or Lucroy.
I say all that to say this; filling a positional void must also take into account a categorical void. Don't give up categorical depth that doesn't provide balance both positionally and statistically.
For fun, let's answer this dilemma: I was actually faced with the same proposition and chose to keep Nellie and Lucroy and pass on Mauer. Even though I still have great feelings for Mauer, it just wasn't the right time. We've all given that excuse to our former loves of the past.
Moving on to the next step, always test the waters. Find out what others around you are thinking. I've found that there a lot of managers out there who don't make trades because they don't want to put the effort in to find out what their fellow league-mates are looking for in return. A little manning up and brow sweat can go a long way in getting deals done.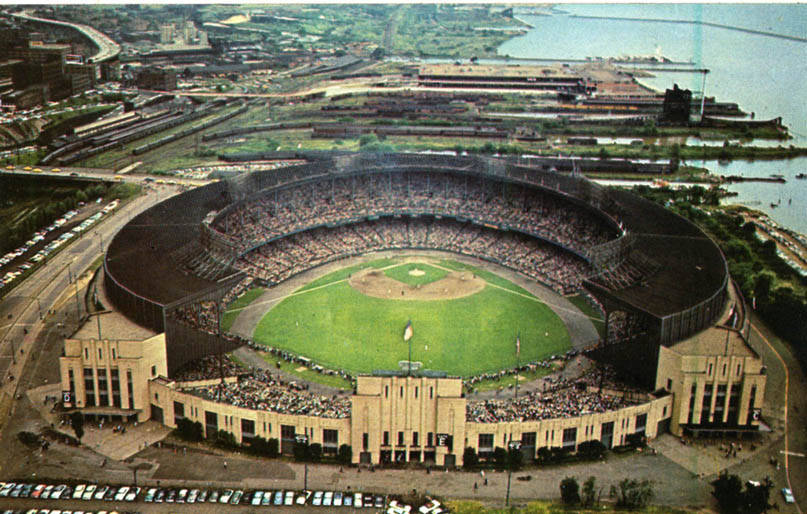 If you are in a league with friends use your cell phone, or email them if you're not friends. (If you are dating their ex-wife, then you should find another team to trade with in the league.) I want to make sure that communication lines are always open in every league I'm in. My advice to you is to do the same. Not only will that provide a more open league, it usually provides a more entertaining one, as well.
If you are not in an active league, then I would advise you to find another league next year. Much like the game of baseball itself, the human element is every bit as important as the bat and ball.
That leads me to my next point. Don't send blatantly insulting low-ball offers in bulk to your fellow managers. Nothing gets under my skin more than irrational trade partners. The saying, "you have to give something to get something," is right. An offer that doesn't meet some sort of competitive litmus test should really be scrapped before being sent.
If you can't help yourself, then these low-ball offers should stay in the casual conversations, phone calls, and emails. I like to think of the trade offer as a legally binding offer to buy something you really want. At first you'll need to offer something a little lower than the value, but at the same time, not offending to the intelligence of the seller. Just try not to burn the bridges that may take your team to the next level.
Here is a quick list of pitchers that I like as potential trade targets over the next couple of weeks:
Madison Bumgarner SP SF – I've always been a fan, even during the down velocity years in the minors. He's always felt like a gamer to me. Like a Roger Clemens or Greg Maddux, some pitchers just carry that presence, and Bumgarner is one of those guys.
Now, that may be the last time he's ever mentioned in the same sentence as those other two pillars of the game, but he has the make-up and pedigree for that to be a serious comparison as well. In his last five starts, he's 2-0 with a 2.88 ERA.
Digging deeper, his 9.7 strikeouts-per-nine innings goes quite nicely with a 0.79 BB/9. He's also sporting a league-best 1.17 FIP during the last thirty days. Something about that eight-earned-run first inning on June 21 has really caused his skill set to blossom. For fantasy trading purposes, I think he's a No. 3 starting pitcher whot could be had for a No. 4 SP or two fives.
Mike Minor SP ATL – Minor makes this list for my fellow NL-only gamers out there. He may still be on the waiver wire in most standard formats, and he rightfully should be.
Rumors out of Braves' camp is that in order to get that big right-handed power bat, the Bravos must deal one of their elite starting pitcher prospects. Arodys Vizcaino, Randall Delgado, and Julio Teheran are not available according to most websites. That leaves Minor as the only logical candidate to be shipped out. In fact, MLB Trade Rumors has stated that Mets scouts have been looking at Minor in the event the Braves make a play for Carlos Beltran.
Minor is ready to have success at the big-league level. In the right environment, he should be a more than rosterable fantasy commodity. In an NL-only league, I'd offer a guy like Clayton Richard or Edinson Volquez and hope that Minor will finally get his day.
Javier Vazquez SP FLA – He seems to be putting his game back together. After a forgettable start to 2011, I—like most of you—wrote him off. He was pegged as a buy-low prospect going into the draft. I even rostered him on several of my teams. My patience wore out quickly, and I let him go.
I have no regrets, but July has proven to be a turn-around month, as Vazquez has seen dramatic improvement in all the sabermetric categories. He's seen the most success in his OPS against. If they can't good wood on the ball—and Vazquez continues to find the strike zone with regularity—he could be a great source for three of the major fantasy pitching categories going forward. I don't see him getting a lot of wins, but if you have a need for a risky play with Herculean upside, look no further than Vazquez.
Of course, I still like the guys from my past writings: Matt Garza , Edwin Jackson , and Dan Hudson. Some other guys that can be had a lot cheaper than the above list are Cory Luebke and Clay Hensley. They have value as RP slot fillers with starters' innings, and they both have the talent to be very successful going forward. As some of the younger stars see innings-pitched caps being placed upon them, Luebke and Hensley could really be difference makers and just the right void fillers.
Enjoy the last few days you have before the deadline. Work hard on finding those deals that are perfect for your team. Don't feel sorry for yourself about injuries. Everyone deals with injuries.
One of my favorite quotes in life is, "I cried because I had no shoes, and then I met a man that had no feet." Man up and figure out other ways to get to your original goal. Successful people don't make excuses. I have faith that you will find success with the right tools and a purposeful mindset. That's my pep talk. Now go out, and make me proud!