The rumors and speculation about former Yankees shortstop Derek Jeter's ownership dreams have been circulating since at least December 2014, when Ken Davidoff of the New York Post waxed poetic about the shortstop's future plans.
…if you think the Yankees' former captain stopped by Marlins Park this week just to check it off his bucket list, I've got some Derek Jeter game-used socks to sell you for $409.99 each. No, Jeter has declared repeatedly for quite a while now he intends to own a baseball team someday, and…Jeter tends to value and honor his words. He even told reporters in June he intended to reach out to team owners upon the season's (and his playing career's) conclusion. And if you want to bet which team he'll eventually own? You won't find a safer wager than the Marlins."
For Jeter, it's about something greater than baseball. It's about ownership. It's about legacy, and the opportunity to take on a more active role in shaping the future of a sports organization. At one point, it was also rumored that he was interested in purchasing the NFL's Buffalo Bills when they were for sale a few years ago.
That same year, Michael Jordan said: "I've already heard him talk about possibly owning a team. I think he has a huge slate at his own disposal. He has a great reputation and he's put himself in a position financially. I think he's going to sit down with his family and I promise you he's going to give it the same type of effort as he did in the game of baseball. I wish him the best."
In 2015, Jeter said his ultimate goal is to own a team. Jeter said at the time that Jordan has been "like a big brother to me" and said he hopes to follow in Jordan's footsteps. Jordan owns the NBA's Charlotte Hornets. Today, Jeter is in position to do just that – to own a baseball team. He is a part of an ownership group bidding to buy the Miami Marlins.
…
"He's my idol," Jordan says of Jeter.
"He constantly reminds me that he has six, and I have five," Jeter said of Jordan, when they discuss championship rings.
Michael Jordan is considered one of the greatest basketball players of all-time; for most, he's the greatest. Drafted by the Chicago Bulls in 1984, he won two gold medals as a member of the U.S. Olympic team and six NBA titles, often spectacularly. His flair on the court in important moments and in exhibition contests constantly captivated the world, like he did with his legendary 1988 high flying dunk from the free-throw line.. He was the face of the NBA — and of Nike and Gatorade — for over a decade.
But in the fall of 1993, two months after the body of his father, James, was found in South Carolina, Jordan announced his retirement from basketball. At the height of his career, Jordan was walking away from basketball–a sport in which he had excelled–to play baseball, a sport he'd loved as a child, but hadn't played since his teenage years. When he announced his retirement, Jordan said he'd lost his sense of motivation, "the sense to prove something as a basketball player."
In February 1994, Jordan signed a minor league contract with the Chicago White Sox. Bulls owner Jerry Reinsdorf, who also owns the Sox, honored Jordan's basketball contract while he attempted to pursue the dream of his late father, an avid baseball fan. He was assigned to the Double-A Birmingham Barons.
Derek Jeter was just a 10-year-old Little League shortstop in 1984 when Jordan was drafted, but eight years later, in 1992, he was selected by the New York Yankees with the sixth overall pick. He signed for $800,000 and reported to the Gulf Coast Yankees of the Rookie-level Gulf Coast League in Tampa. His professional debut was less than spectacular; he failed to get a hit in his first seven at-bats, striking out five times. By the end of the 1993 season, however, Baseball America had rated Jeter the 16th-best prospect in baseball.
The 1994 season was, by many accounts, Jeter's breakout season. After growing through bouts of homesickness, he was promoted through three levels in a single season. All told, he hit .344/.410/.463 for the season. Meanwhile, Jordan finished his regular season with decidedly more pedestrian stats — .202/.289/.266. Jordan knocked out 88 hits in 436 at-bats, just 21 of which went for extra bases, and just three of them were home runs. Then, the two men met in the Arizona Fall League.
Jeter, a 20-year-old shortstop for the Chandler Diamondbacks and Jordan, a 31-year-old, three-time NBA champion playing right field for the Scottsdale Scorpions, would form an unlikely brotherhood that has now spanned two decades.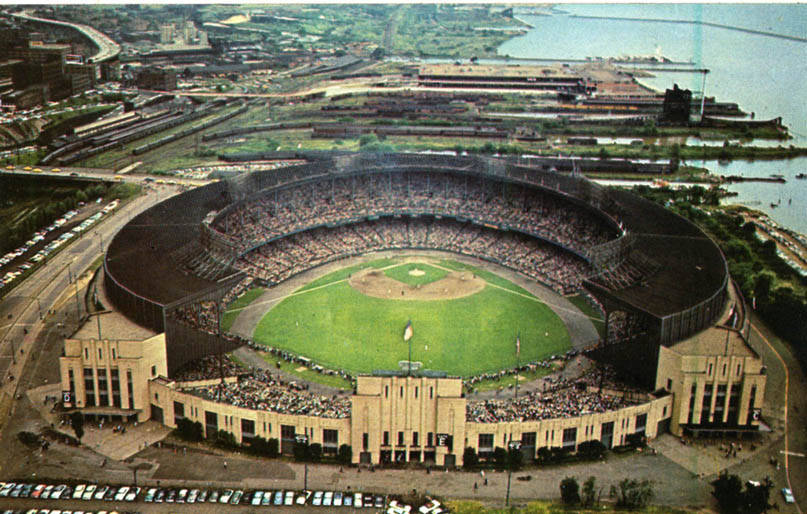 "He was a great teacher, great educator," Jordan said. "Just watching the way he carried himself, obviously you could see he was good at a very early age, and his success followed him." That season would be the end of Jordan's baseball career. After an inauspicious attempt at America's pastime, he returned to the NBA and went on to win three more championships.
Jeter was called up briefly in May 1995, after just under 500 minor league games. His first hit was a single. He returned to the minors when Tony Fernandez came off the disabled list. In 1996, Jeter returned to the majors for good, hitting a homer on Opening Day and winning AL Rookie of the Year. Six months after Jordan won his fourth NBA title, Jeter helped the Yankees win their first World Series since 1978.
The two became friends bonding over success, celebrity, and an unrivaled dedication to being the very best. Jeter told the YES Network in 2014, "MJ is like a brother to me; our relationship has grown throughout the years, and he's like an older brother I never had."
That friendship turned to business when, after parting ways with Fila in the late 90s, Jordan himself signed Jeter to his line with Nike, making Jeter the first baseball player to be sponsored by Jumpman. Having been with the brand since, he is the longest-tenured baseball player besides Jordan himself. Other major league players with the brand include CC Sabathia, Jimmy Rollins, Carl Crawford, Manny Machado, Dexter Fowler and most recently, Marcus Stroman. Previously, Deion Sanders and Gary Sheffield wore Jordan exclusives. The brand still hasn't struck big in baseball, though, making its longstanding relationship with Jeter extremely important.
Jordan has become one of the most lucrative pitchmen of all-time, even today. Not only did he get his own shoes, but he was the face of Gatorade as well, and has endorsement deals with 2K Sports, Five Star Fragrances, Upper Deck and Hanes, to name a few. Forbes estimated in 2016 that Jordan would make "at least $30 million more" than any other athlete in the world.
And yet, at times post-retirement, stories of Jordan's trash-talking and air of arrogance have surfaced, chipping away at his otherwise well-crafted image. He bullied Bill Cartwright, he punched Steve Kerr, he cursed out rapper Chamillionaire for asking for a photo with him, he was banned from a country club for refusing to follow its dress code. Buzz Peterson, Jordan's teammate at North Carolina, has told a story of the viciously competitive Jordan trying to cheat Peterson's mother at a game of cards.
Conversely, it is well-known that Jeter was extremely image conscious during his career. He was never even photographed holding an alcoholic beverage or caught in any compromising situations. You won't find his name on any police blotters. He navigated the New York scene with commendable maturity.
Michael Jordan told an interviewer, "I totally admire him. Being in a city like New York where one little hiccup basically could fry him … he did it in a way where no one could criticize him. And he's done his job for 20 years. I think that says a lot about him. … Knowing the expectations of others, he's done it the right way in this era where very few people take the time to say 'what if' before they make that [bad] decision. He's made the right decisions."
The two share a bond and many things in common. Chief among them? Winning. But perhaps, while Jordan's influence on Jeter was one of business, Jeter has softened Jordan, revealing a more personable side of him. Either way, Jeter is poised to follow in Jordan's footsteps once again and become the owner of a sports team, and Jordan may be there every step of the way.
Jordan is expected to assume a minority ownership role if Jeter's group buys the Marlins. The New York Post and NJ.com have reported that Jeter's investment group's final bid on the Miami Marlins was $1.2 billion, with Jeter wanting full baseball control operations. Though Jeter and Jordan would be minority owners, their star power would be a great benefit not only for the Marlins, but for MLB. (NBA Hall of Famer Magic Johnson is the only other black investor with a piece of a major league team, the Los Angeles Dodgers.)
Together, the friends stand to make history once again.
References & Resources
Shakeia Taylor is a writer based in Chicago. Her work focuses on the intersection of Black culture and sport in America.