You know how it is every spring. Baseball fans cling to the hope that this will be the year for their teams. And this year in particular, why not? The Cubs are legit contenders and the Kansas City Royals, managed by pundit punching bag Ned Yost, are defending American League champs.
Still, the question was a little out there. It came during Houston Astros spring training camp in Florida, from someone in the media scrum surrounding new skipper A.J. Hinch. The fact that there was a scrum at all was strange. A bad TV contract and losing records for the past few years yielded scant media coverage in Kissimmee.
"Can this team can win the World Series?" someone asked.
Heads turned to see who had the audacity to bring up the fall classic, but Hinch cleared his throat and attention turned back to him. He didn't break character, keeping a straight face and expressing optimism for the coming year.
"Our club's intensity and mindset has been good," he said. "Across the board I think our guys are taking a step forward."
Astros general manager Jeff Luhnow wasn't unnerved either when he heard about the World Series question.
"If you're not optimistic before the season starts, you never will be," he said. "And I think our fans have good reason to be excited. I think if this team stays healthy and performs up to their potential, there's no stopping them."
Nearly a month into the season, both men appear to at least have been onto something. As April ends, the Astros sit comfortably alone atop the American League West, sporting a cool confidence they haven't had since the mid aughts. For Astros fans, it was a whole lot better than last April. Or the April before. Or the April before that, and so on.
Until this year, hopeless springs had become a Houston tradition. Last year, the Astros mustered just nine April wins, sinking to the AL West basement and staying down there for the rest of the season. With only eight wins, they dug the same hole for themselves in April 2013. The last time they reached double-digit wins for the month was 2011, and the 'stros were still dead last in their division.
In fact, the team's last winning April was 2006, when the Astros' media guide featured Chris Burke getting mobbed at home plate after hitting his NLCS-winning, 18th-inning homer the year before. Ask any fan in Houston and he'll tell you. That was a long, long time ago.
Michael Hardy remembers. He was following the team closely while he was still in college. Now the arts editor at Houstonian Magazine, Hardy wrote a column in its March issue waxing nostalgic on that dramatic clincher in 2005. He closed by speculating whether he could ever be the Astros fan he once was. Five-and-a-half years of Carlos Lee does that to you.
Hardy said it was how the Astros ended that era that really soured him. He had been an Astros fan since age six, when Jeff Bagwell and Craig Biggio were just coming into their own as franchise cornerstones. Puberty happened for Hardy, then his interest in the Astros returned in college. Bagwell and Biggio were still there, and the team was a perennial playoff contender.
"I think Bagwell was treated shabbily at the end, then in rapid succession we lost Clemens and Pettite," Hardy recalled ruefully. "It felt like the entire World Series team just evaporated. To me, Bagwell and Biggio were the DNA of the team."
Remembering the departure of the two Astros icons — Bagwell retired in December 2006, Biggio after the 2007 season — reminded Hardy of a Jerry Seinfeld bit about being a modern sports fan. With players moving so often from team to team via trades and free agency, you end up rooting for the jersey, not on the players.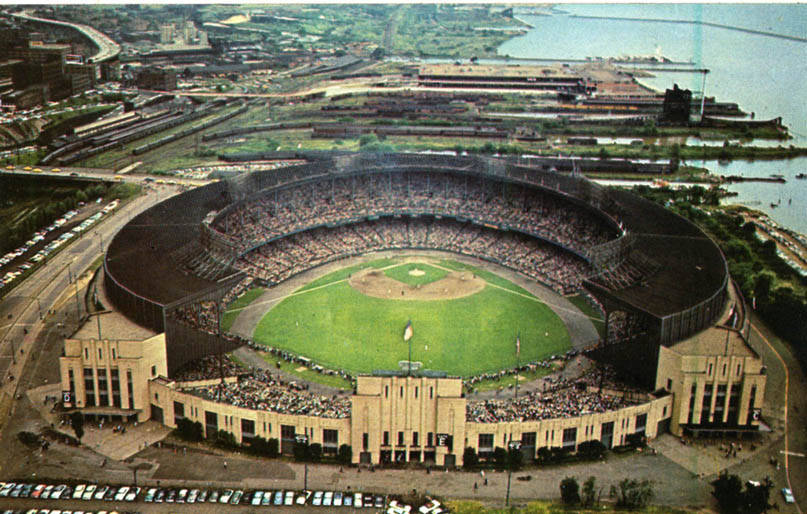 "Then the Astros changed their uniforms, too," he said. "I had no connection to the team I grew up rooting for."
The Astros are trying to repair that bond. This spring, they made a broadcast deal with Root Sports to finally make all 162 of their games available to the vast majority of local fans, including DirectTV and U-verse subscribers, who hadn't been able to watch Astros broadcasts since 2012.
The Astros have also tried to make both Bagwell and Biggio more visible to tug at those nostalgia heartstrings. Bagwell finally came back to the team this spring as a special instructor after years in self exile thanks partly to what Hardy alluded to. Bagwell, whose bum shoulder essentially ended his career, last served the organization as a hitting instructor in 2010. Biggio and former outfielder Lance Berkman also went to Astros camp this spring.
Fans in Houston, like everywhere else, are suckers for that kind of stuff. The Astros' 1978 team MVP Enos Cabell has been a special assistant to the general manager in Houston for the past 11 years, but he still gets approached with handshakes from fans recalling his good-old playing days. Hardy said fans were abuzz when the team wore 1965 throwback unis for a weekend series against the Los Angeles Angels of Anaheim.
"A lot of people want the team to wear those instead [of the regular uniforms]," he said.
When the city opened the Astrodome to the public on April 8 to celebrate the 50th anniversary of the first game played there, about 25,000 people showed up to look around and reminisce. A few even wore their throw-back rainbow Astros jerseys for the occasion.
Can the Astros go back to the glory days of 1980, 1986 and 2005, the seasons when the team came closest to winning the ultimate prize and the whole city was behind them?
"We're certainly hopeful," said Hardy. "Sports Illustrated picked us to win the World Series in 2017, so we have it on our calendar. We're looking forward to that."
The Astros' have a strong and deep farm system, featuring all-star-in-the-making shortstop Carlos Correa, who is currently hitting .400 in Double-A, and 2013 overall top pick Mark Appel, who after a year of struggles seems to be pulling it all together in Double-A this year. The rest of the system is balanced with pitching and hitting talent, promising a steady supply of homegrown big leaguers for the foreseeable future.
And the system will welcome more high-caliber prospects in just a few months. Thanks to last year's Brady Aiken mess, which is still being mopped up, the Astros have two top-five draft picks this June.
But more importantly for Astros fans, there are things to like about the big league roster right now. The Astros have a pair of starters who can outduel just about anyone. Left-hander Dallas Keuchel, still hanging on with that Amish beard, posted a sub-4.00 FRA for the month of April. Right-hander Collin McHugh was even better, with an FRA under 3.00.
That said, April was pretty rough for everyone else. Scott Feldman, Roberto Hernandez and Asher Wojciechowski, the third, fourth and fifth starters, sported three of the highest FIPs on the entire pitching staff. Overall, opposing hitters have batted a healthy .261 against Houston starters in April.
On the plus side, they pitched the way they had to in a bandbox like Minute Maid Park, where the average game last year featured 1.183 homers, eighth-most in baseball. In April, Astros pitchers attacked the zone appropriately, collectively posting the highest ground ball percentage in the big leagues.
Another piece of good news is that the moves general manager Jeff Luhnow made over the offseason to stabilize the bullpen have largely paid off. Luke Gregerson has settled into the closer role – he surrendered no runs in his first seven relief appearances, three of which concluded with saves.
Although righty specialist Pat Neshek didn't have a particularly good first month, waiver claim Will Harris did. Like Gregerson, Harris nears the end of the month with a 0.00 ERA, giving up just two hits and four walks in his first twelve innings of relief.
Meanwhile, the Astros have figured out how to win with an offense that has yet to take off. The player fans seem to be holding their breath over is outfielder George Springer, who hit 20 home runs in 59 games last year before a quadriceps injury essentially ended his season in July.
"It's great to have a youthful, energetic personality in the clubhouse," said Hinch. "He has a chance to be a real presence in our lineup. He could run a little more this year, too."
But Houston's best hitter in April wasn't Springer. It was heretofore light-hitting center fielder Jake Marisnick, who is batting .389 with a 1.081 OPS. Last year, between Miami and Houston, the former Detroit Tigers prospect hit .249 in 221 at-bats. Steamer projections have him hitting .240 by the time this season is all over, and his .442 April BABIP supports that.
The Houston offense is finishing April toward the bottom of the major league rankings in batting average and OPS. New designated hitter Evan Gattis is hitting .174. Slugging right fielder Colby Rasmus has four homers, and 27 strikeouts. Hinch said getting them and everyone else on track would be a team effort.
"I'm looking for consistency in tandem," he said. "The teamwork component of a team offense is important. When two hitters are consistently together in the batting order, they'll know each other's tendencies."
So if defending major league batting champion Jose Altuve gets on a roll, the theory goes, so will Springer or third baseman Luis Valbuena, as they are the two who have hit behind Altuve most often so far. And then Springer, Valbuena or shortstop Jed Lowrie can help get Gattis going.
Until then, Astros fans will have to wait for all that power in the lineup to show up. First baseman Chris Carter, a revelation last season after mashing 37 homers, didn't hit his first of 2015 until an April 23 loss to the Seattle Mariners. Springer and Gattis, who combined for 42 bombs last season, had only five between them for the month.
For most of the month, the Astros were striking out. The team had a major league-leading 142 punch outs as of April 24, which wasn't entirely unexpected. Gattis and Rasmus were high-strikeout guys with their former teams, and Springer whiffed 114 times in 295 big league at-bats last year. Carter's 182 strikeouts were the fifth highest total in the game.
Should the Astros begin making better contact and getting on base more, they will be aggressively trying to score. Remember, this is a team that finished third in the majors last year with 121 stolen bases, including an American League-leading 58 from Altuve.
"We have some guys who can run," conceded Hinch. "But I'm more interested in first-to-third and second-to-home than defining what a stolen base is. Taking risks on the bases will be okay with me as long as the situation is right."
But Astros fans don't want to hear about aggressive baserunning or strong farm systems or anything else. They want a winning tradition again, like they had with Bagwell and Biggio, and Mike Scott and Glenn Davis before that.
If they don't get it, the people of Houston have other things to devote their time and money to.
"This is a football town, not a baseball town," said Hardy. "But we have a lot of bandwagon fans, and you can consider me one. If the Astros win, they'll get a lot of support."
There are reasons to still have hope. It's almost May and the team has a winning record. And spring keeps going all the way until June 21.