In Michael Stein's column posted earlier this week, he wrote the following:
It is true that many league Web sites have a draft robot or settings to automatically draft the next-highest-rated player if the time clock expires. However, in a sense, that unfairly prejudices the teams that follow in the draft order because there is no guarantee that the offending team would have taken that player.
This passage reminds me of one of my pet peeves about autodraft or autobid and begs the question of whether these features are necessary evils or just problems in need of creative solutions. First, let me establish my somewhat selfish beef with the autopick feature; many of you will relate.
Every year there are a few good, but most often not great, players about whom the pre-ranking committee on the league provider site and the general public have incongruous opinions. Most often these are players who have "sneaky value," meaning their production isn't glamorous in the glory categories, but they help everywhere and have little weakness or are players coming off a breakout that few saw coming and the public is skeptical of the player's ability repeat. Sometimes I'm on the side of pre-rank, and sometimes I'm on the side of the public.
The thing that's common among these players is that they often are drafted later than their pre-rank would demand, either because the non-believer doesn't believe or the believer is trying to "profit" off the pervasive non-belief. Most often, I'll actually be in the middle of both sides. I often think the player is a reach at his pre-rank but also often perceive the public backlash too strong and see that player as the best available pick a round or two after his pre-rank.
Most who autodraft won't actually submit their custom pre-ranks for more than the first few rounds worth of picks, if at all. Now, having the robot select the highest pre-ranked player on the board is rarely an issue to me in the first few rounds, as there is less divergence of opinion at the earliest stages of the draft and very little likelihood that a player toward the top of the draft board will last until your pick if it is more than a few selections away.
But in the middle-to-late rounds, this situation becomes more common. Once people start deviating from the pre-ranks more consistently and widely in their selections, it often starts to become obvious who auto-drafting team X is going to wind up with when his pick comes up seven slots from the present.
It's frustrating when the autodraft robot makes what you think is a savvy selection on behalf of an owner that you don't think would have been astute enough to trust a correct pre-ranking of an obscure, yet valuable player. I know I'm not the only person who has cursed to myself that I would have wound up with (my desired) Player X if only owner so-and-so was making his own picks.
Another specific scenario in which this may happen is when there had been a run on a specific position or type of player, and you had abstained, and you know that because of the way other teams are constructed, the other teams shouldn't really be targeting one of the higher-ranked players on the board.
Unable to dynamically filter by the needs of the roster during its construction, the autodraft robot is primed to draft a player that will do its owner little good but will cap the value you, as the minority owner in need of such a commodity, can extract from that player's draft position.
Of course, autodraft also will make its share of foolish selections, as well, thereby creating opportunities for value to be reaped by the real live humans participating in the draft, but to me this isn't a you-take-the-good-with-the-bad write-off. And I guess that belief is rooted in a subjective opinion regarding my fantasy sports values.
Some view autodraft as a neutral tool for those unable to participate in their draft or not confident enough in their personal capacities to make wise decisions. If you hold that view, it stands to reason that autodraft should be a neutral application. But, I don't share that opinion. I take fantasy sports more seriously than that, obviously.
I value active participation in a league, and among the holiest commandment on that list is to participate in your live draft, in person. I know sometimes emergencies happen, but in the absence thereof, figure out a way to make your draft, plan ahead enough to request a rescheduling of the draft, or at the very least try to find a friend to participate for you instead of ceding control to the robot. I'd rather you give your draft over to a savvier human player than to Wilson.
The fact that I hold this value leads me to feel that using the autodraft should be punitive. So it should come as no shock that I get quite peeved in instances where, in my estimation, one's choice to opt into autodraft actually punishes ME!
So, what should we do about this? Anything? Is this something I just have to suck up and live with, because sometimes emergencies really do arise and, therefore, it's unfair to punish somebody who is on autodraft because we don't know the circumstances that led to that outcome?
I've been in live drafts where an owner had computer problems, lost his internet connection and faded into autodraft for a few rounds while the problem was resolved. Even if we feel it's fair to punish the lazy or intellectually timid auto-drafter, should he who is the victim of technical difficulties be subject to the same punishment?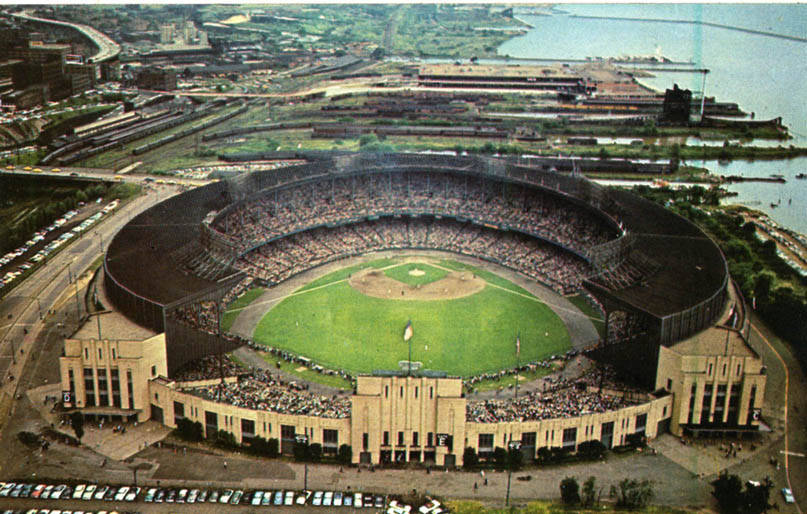 In Michael's column, he mentioned that he institutes a penalty for an owner who doesn't make his selection within the allotted per-pick time limit. That owner is not allowed to autodraft the highest player on the board, but instead gets his pick skipped and is then put back on the clock at the end of the round, forced to pick last. I think that's a good idea. Frankly, I'd be okay with instituting the same rule for auto-drafters, with some exceptions, forcing them to simply pick last every round.
I'd grant the owner a pass, meaning standard autodraft rules, under any of the following circumstances (and perhaps some others that have slipped my mind):
A legitimate emergency.
If they actually submit their own, personal list of pre-ranks that differs substantially from the default, or a list from a third-party provider in advance of the draft. An owner doesn't have to disclose the list to the commissioner, but it will be obvious during the draft if their pre-rank list is indeed distinct.
If an owner experiences connection issues mid-draft, or some other technical snafu, I think a grace period of a few rounds to either fix the issue or institute an emergency Plan B would be appropriate. But I would not grant immunity from the autopick penalty for more than, say, a half-dozen rounds because you have to protect against people just making their first few picks and then logging off—the classic mock draft behavior.
So, what do you think? Is my ire and proposed penalty reasonable? Or am I being draconian, and an irrational and petty tyrant?