1970
Hacking Mass …
White Sox hitter Bill Melton whiffs in ten straight at bats.
Bill Melton's worst nightmare …
On April 22, Mets ace Tom Seaver K's ten straight Padres en route to a 19 strikeout game.
If he were a goalie, they'd have nicknamed him "Red Light" …
Catcher Tom Egan of the Angels allows five passed balls on July 28.
This time it didn't count …
Boston outfielder Carl Yazstremski is named the All-Star game MVP even though the AL lost.
Unless you're Ray Fosse …
Cleveland catcher Ray Fosse's career is never the same after Reds infielder Pete Rose bowls him over to score the winning run in the Mid-Summer Classic.
Opening a can of worms …
Long-time Yankees starter Jim Bouton's Ball Four is a huge success.
Why commissioner Bud Selig longs for the "good ol' days" …
The average major league salary is $25,000
7-Up up and away…
The Tigers' Cesar Gutierrez goes 7-for-7 in a 12 inning game on June 21.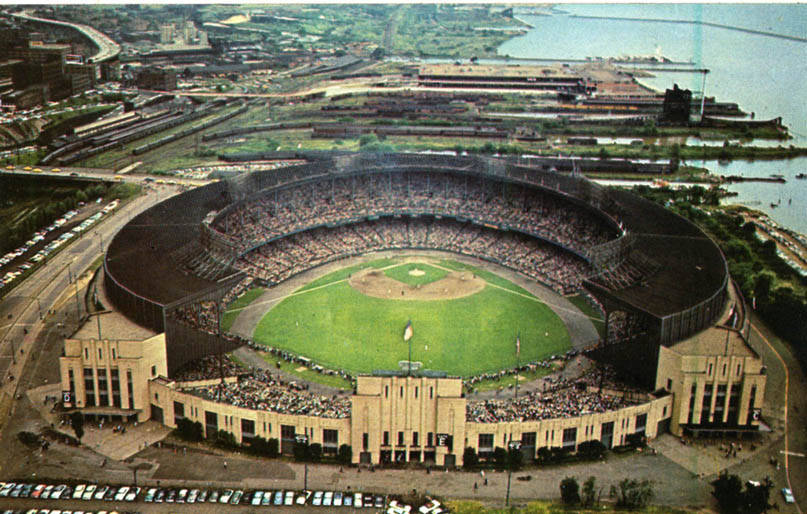 Pilots hijacked by terrorist …
Selig buys the bankrupt Seattle Pilots and moves them to Milwaukee.
Woo-hoo, extra hoo …
Three Rivers and Riverfront stadiums make their debuts.
Bash Brothers …
Outfielders Tony and Billy Conigliaro combine for 54 dingers for the Red Sox.
But would it be good enough for the Hall-of-Fame? …
Braves right fielder Hank Aaron and Giants center fielder Willie Mays notch their 3000th hits, making them the first members of the 3000 hit/500 HR club (Mays had 628 HR at the end of the season).
1971
Whoa Nellie, whaddya mean I can skip the drug test? …
Orioles shortstop Mark Belanger is the first American League player since 1958 (Nellie Fox) to go homerless in a season of at least 500 AB.
The end of an era …
On May 11, Indians pitcher Steve Dunning is the last American League hurler to hit a grand slam.
At least he walked more than he struck out …
Padres shortstop Enzo Hernandez collects just 12 RBI in 549 AB.
Performing a Tommy John on a Dick …
The Dodgers trade first baseman Dick Allen to the White Sox for starting pitcher Tommy John and infielder Steve Huntz.
I can make a Mets fan named Ron spew profanities on cue …
The Mets trade starting pitcher Nolan Ryan, catcher Frank Estrada, pitcher Don Rose, and outfielder Leroy Stanton to the Angels for shortstop Jim Fregosi.
Word to the Wise …
On June 23, Phillies hurler Rick Wise throws a no-hitter and homers twice, which was part of a streak that saw him go deep in four straight starts.
Versatile …
The Braves C/3B Earl Williams is named NL Rookie of the Year after hitting 33 HR–then an NL rookie record for both 3B and catchers.
Now you need caffeine to watch it all …
Game four of the World Series in Pittsburgh is the first night game in World Series history.
1972
Doubtless Bud complained about this too …
Seaver becomes baseball's highest paid pitcher with a salary of $172,000.
Got wood? …
White Sox knuckleballer Wilbur Wood starts 49 games.
Words fail me …
On July 14 Tigers catcher Tom Haller has his brother Bill umpiring home plate.
Watch the birdie …
Tigers manager Billy Martin gives the "schoolyard salute" on his baseball card.
Short circuit …
The Washington Senators 2.0 begin their first season as the Texas Rangers.
Still, at heart, they were still the Senators …
The Rangers score just 461 runs and post just 424 RBI.
Pappas smear …
Chicago Cub starter Milt Pappas becomes first major leaguer to notch 200 wins without a single 20-win season.
D'OH!!!!!
On September 1, Pappas throws a no-hitter, losing the perfect game after issuing a walk with two out in the bottom of the ninth.
Lowering the boom boom boom boom boom …
Padres first baseman Nate Colbert hits five HR and collects 13 RBI in a doubleheader on August 1.
Two volume box score …
The A's use 30 players in a 15-inning game against the White Sox on September 19.
Setting the Barr high …
The Giants' Jim Barr retires 41 consecutive hitters over the two starts.
Jack Chesboro says hi …
Pirates starter Bob Moose, pitching in relief, throws a wild pitch in game five of the NLCS give the Reds the pennant.
Marvin Miller named Tigers' MVP…
The first players' strike in major league history causes games to be wiped out. This allows the Tigers to win in the division by a half-game over the Red Sox.
Not my fault …
The Phillies win just 59 games, 27 of which were won by starter Steve Carlton (27-10).
1973
Did they celebrate with bunting? …
The Yankees' Ron Blomberg becomes the first designated hitter in major league history.
Blasé finish …
Pirates pitcher and World Series hero Steve Blass loses his ability to pitch.
But does Rickey care? …
Giants right fielder Bobby Bonds hits 11 lead-off home runs.
Well, that's what kids are for …
Bonds narrowly misses inaugurating the 40/40 club when he hits 39 HR and steals 43 bases.
Maybe marriage licenses should contain no-trade clauses …
Yankees pitchers Fritz Peterson and Mike Kekich swap wives, kids, dogs, and possibly even the kitchen sink.
Hell's Angel …
Nolan Ryan's season for the Californa Angels includes two no-hitters and 383 strikeouts.
Davey Johnson? …
The Braves have a trio of 40-homer men: right fielder Hank Aaron, third baseman Darrell Evans, and second baseman Davey Johnson?
Good news/bad news …
White Sox pitcher Wilbur Wood wins 24 games. Wood loses 20 games.
Who cares? …
The Mets become the first pennant winner to not have a .300 hitter, a 20-game winner, or a 100 RBI man.
Only the Cubs …
The Cubs finish fifth in the NL East–just five games out of first.
1974
Hankerin' for a record…
Aaron bests the Babe with home run number 715 on April 8.
Ya think? …
On June 4 in Cleveland, 10-cent beer night results in a riot and forfeit.
No longer in pinstripes…
Center fielder Ron LeFlore debuts with the Tigers after being released from prison.
Speed thrills …
On September 7, Ryan becomes the first pitcher officially clocked throwing over 100 MPH.
Waiting for Lefty …
Ryan wins 22 games for the last place Angels, setting an AL record.
Well I feel like an ass …
A's owner Charlie Finley reneges on starter Catfish Hunter's contract, making Hunter a free agent.
Bowie knife …
Commissioner Bowie Kuhn suspends Yankees owner George Steinbrenner over his involvement in the Watergate scandal.
Want fries with that? …
McDonalds' owner Ray Kroc buys the Padres and dresses his team up in Big Macs.
Alkaline battery …
Tigers' outfielder Al Kaline gets his 3000 hit but retires with 399 HR.
Oh baby …
Tokyo Giants slugger Sadaharu Oh beats Aaron 10-9 in a home run derby in Tokyo.
How long would a game take if Steve Trachsel was pitching? …
Mike Hargrove is named AL Rookie of the Year.
Craig Biggio shares your pain …
Mets second baseman Ron Hunt leads the NL in being hit-by-pitches for the seventh straight year.
Marshalling an amazing effort …
Reliever Mike Marshall of the Dodgers wins the Cy Young after going 15-12, 2.42 ERA in 208.3 IP. Marshall finishes third on the Dodgers in innings pitched. Marshall also saves a league-leading 21 games.
Rickey knew Rickey could top this …
Cardinals outfielder Lou Brock shatters the single-season stolen base record by swiping 118 bases.
I'll bet it set a record…
Rose makes 771 plate appearances.