I don't think Rafael Palmeiro is a lock for the Hall of Fame.
I think Oriole first baseman Rafael Palmeiro deserves a spot in Cooperstown but, unlike my good buddy Aaron Gleeman, I don't know that his election is a no-brainer. It's not just his relative lack of "peak years," the time spent at designated hitter, the high level of competition from other great first basemen during his era or the potential shadow of steroids. I also wonder if Raffy is the type of player we're going to see more often in the future: players who sustain a high level of production throughout their 30s.
With today's modern medicine and workout regimens, dedicated athletes can have great two-decade careers, and Raffy is a cutting-edge example of this. I think we'll see more of these types of careers in the future, and Hall of Fame voters are going to have to figure out where players like this fit in the grand scheme of "Fame."
But I do know that the Palmeiro deal was the worst deal in Cubs history. It was December of 1988 when the Cubs traded Palmeiro and pitcher Jamie Moyer (also still playing!) to the Texas Rangers for reliever Mitch Williams and a bunch of other guys. Williams did contribute to the Cubs' glorious 1989, but the Cubs traded away 515 future Win Shares (through 2004) in that deal and received only 83 in return, for a net loss of 432 Win Shares. Their second worst deal, Broglio for Brock, was a net loss of "only" 293 future Win Shares.
The National League has often had better hitter's parks.
One of my pet peeves is the use of one-year park factors. For instance, did you know that the lowest park factor so far this year belongs to Baltimore's Camden Yards, which was a hitter's park last year? Or that Washington's RFK is a more extreme pitcher's park this year than it was when the old Senators played there? These things happen with small data samples.
In another vein, Tangotiger has unearthed one more interesting fact about ballparks by looking at teams that used common stadiums (notably Shibe and Sportsman's) in the past. And he found that he NL has had, on average, the better hitter's parks even before Coors Field was built.
Also, you can now compare ballparks on this neat site, and the Hall of Fame has just opened a ballpark exhibit in Cooperstown. Alas, the baseball diamond is not the most popular shape of parks in Washington these days.
We now have better player graphs.
You can now view player batting and pitching graphs, each with their unique URL, at the Major League Charts site. This site is a great source of visual baseball information and I could browse it forever. The permanent URL feature allows you to include the graphs in your own articles.
Or, I could check out the world's mood in this graph. Just look at all the excitement generated by Harry Potter! And it's been very hard to keep track of all the Dodger injuries round and about Chavez Ravine, but this handy visual guide helps.
Al Leiter is a Yankee again.
Pitcher Al Leiter grew up in New Jersey and was drafted and first promoted to the majors by the Yankees. He was a prominent (though sometimes controversial) spokesman for the Mets during his tenure there, and his foundation, Leiter's Landing, has contributed to many worthwhile causes for kids in the New York area. Now, 17 years since he last played for them (beating the old record of eight years by Urban Shocker), Leiter has returned to the Yankees.
Leiter has always had a sense of the dramatic, and it was predictable that his first game back with the Yankees would be a good one. Welcome home, Al Leiter. You belong in New York.
Maybe batters really can learn to walk.
A couple of weeks ago, Mike Carminati ran an analysis of batters who evidently learned to walk after reaching the major leagues. It's a fascinating list, and it seems to belie A's General Manager Billy Beane's notion that players can't learn plate discipline.
I finally read that book written by Billy Bean
You know how broadcaster Joe Morgan keeps saying that Billy Beane wrote Moneyball? Well, Billy Bean did write a book a couple of years ago, but it wasn't Moneyball. Maybe Morgan has just mixed up his beans.
Actually, Billy Bean (no "e" on the end) was a major league outfielder in the early 90s who publicly came out of the closet in 1999, several years after his retirement. His memoir, entitled Going the Other Way, is a touching account of his growing sexual understanding in an extremely homophobic environment.
Bean wrote the book for non-baseball fans, so one of its strengths is its simple yet stark description of what life is like in the major leagues, including the carousing. Bean's emotional honesty combined with the details of his extreme surroundings (a professional baseball clubhouse is not a normal place) make this a fascinating read. When I had finished, I was skeptical that baseball can ever fix its inherent sexual orientation discrimination and even more certain that it should.
Buckle your seat belt!
Among the many poignant stories in Bean's book is the one in which his best buddy from college, Tim Layana, was in a terrible car accident. Layana died in the accident though none of his passengers did. Layana was the only one not wearing a seat belt.
Have you ever noticed how many athletes don't wear seat belts? A few years ago, Mets' top prospect Brian Coles died in a car accident when he wasn't wearing his seat belt, and former NBA point guard Bobby Hurley wasn't wearing a seat belt in his famous car accident outside Sacramento. In his book, Bean also documents how many baseball players don't wear condoms during sex; it seems that many pro athletes think they're invulnerable.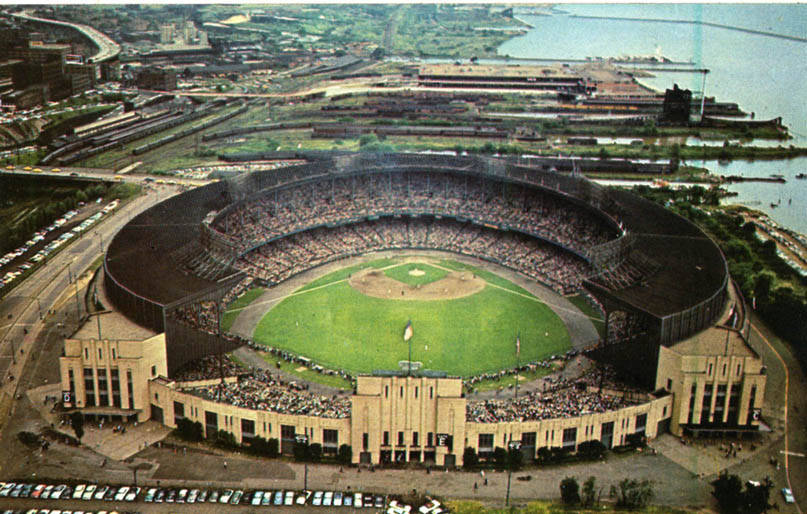 Now, Steven Levitt, the author of Freakonomics, has documented that seat belts add a lot more safety to your driving experience than air bags. Morgan Ensberg, the third baseman for the Astros, plans to read Freakonomics. Maybe he'll spread the word.
Billy Bob Thornton learned to pitch from Bob Gibson.
Not personally, however. Thornton, who plays the Walter Matthau character in the new version of Bad News Bears, was a decent pitcher in school who learned how to throw a slider and curve from an instructional book written by Cardinal great Gibson. In an interview with Baseball America (subscription required), Thornton spoke about his devotion to the Cardinals:
They invited me to throw out the first pitch one day and Gibson was there, and he was catching me. It made me nervous after having (bragged) about having been a pitcher, so I couldn't be like a politician and roll it up on the grass. So I threw a slider to him. He came out to the mound, put the ball back in my hand and said, "Man, that was a damn good slider, where did you get that?" and I said, "Out of your book!"
On the subject of little league coaches, try to imagine what was going through the head of this jerk. I can't.
How to poop in space.
Yesterday, the 36th anniversary of man's first walk on the moon, I watched a videotape that detailed how astronauts poop in space. Frankly, this issue had never occurred to me before, though I have often wondered about situations anticipated by this invention.
By the way, if those solutions don't appeal to you, try the American version.
Regarding outer space, there really is water on Mars. So plumbing shouldn't be an issue up there, right?
Rest in peace, Scotty.
Sudoku is habit-forming.
Have you played Sudoku yet? If you're a puzzle person, you will find it habit-forming. In other words, we play it all the time around my house.
Speaking of games, you might enjoy this Zork-like game called Game, based on Wikipedia software, or this role-playing game called Kingdom of Loathing. They're both habit-forming fun.
I remember my first game of Zork in the late 1970s, at the house of a friend who had a telephone line connection into the MIT mainframe. I thought it was the coolest thing ever.
References & Resources
Thanks to the wonderful contributors to SABR-L for the tidbit regarding Al Leiter's stint between Yankee uniforms.
Dave Studeman was called a "national treasure" by Rob Neyer. Seriously. Follow his sporadic tweets
@dastudes
.