It's not official yet, but the Pirates and Braves finally have made the big trade they've been discussing since before the winter meetings. The Pirates are sending closer Mike Gonzalez and minor league infielder Brent Lillibridge to Atlanta for first baseman Adam LaRoche and minor league outfielder Jamie Romak.
At Talking Chop, Martin Gandy offers a good summary of various takes on the trade: not unlike the Johnny Estrada/Doug Davis deal earlier in the offseason, this is one of those rare transactions where both sides might actually be coming out ahead.
To see whether it's actually a win-win, let's take a brief look at each of the players involved.
Adam LaRoche
LaRoche is the known quantity here. He has only three major league campaigns under his belt (and thus will be under the Pirates' control through 2009), but broke through in a major way in 2006. After slugging .488 and .455 in his first two seasons, his '06 SLG was .561, good for 8th best in the NL.
The projection systems ZiPS and CHONE both predict that LaRoche will settle in between his '06 and '04-05 numbers with an OPS in the mid- to high-.800s. That won't earn him a spot on the All-Star team, but it will be a massive upgrade for the Bucs, who got a .276/.357/.425 line last year from their first base corps of Sean Casey, Craig Wilson, Xavier Nady, and Ryan Doumit.
Then again, if LaRoche becomes an everyday player (he's never topped 500 ABs in a single season), his numbers may suffer. Over his career, his OPS has been more than 100 points lower against left-handed pitching, and he's been deployed accordingly. While the Pirates faced lefties in more than 25% of their plate appearances last year, LaRoche saw them in fewer than than 20% of his. That's not going to destroy his value, but it will knock him down a notch if Jim Tracy wants him to start 150 games next year.
Mike Gonzalez
While he comes with more question marks—mostly health-related—than LaRoche, Gonzalez has the potential to be the best player involved in this deal. He's never thrown more than 54 innings in a big-league campaign, but since he established himself at the MLB level, he's been eye-poppingly effective.
While the Yankees were interested in him earlier in the offseason (more on that in a moment) as a lefty set-up man, Gonzalez can get anybody out, and would probably be the No. 1 closer candidate on about half of all major league teams right now. He has been devastating against lefties, to the tune of .179/.273/.246, but is no slouch against right-handers, holding them to a modest .218/.313/.312.
Whether the Braves deploy him as a closer or a set-up man, he's probably the best reliever currently slated to be in Atlanta's pen next year: more dominating than Bob Wickman and at least as good as Rafael Soriano. He also immediately becomes one of John Schuerholz's most desired trading chips.
The Minor Leaguers
Lillibridge is a good prospect: both Kevin Goldstein and John Sickels rated him as the No. 3 prospect in the Pirates system. Nate Silver noted that his projection system, PECOTA, puts him among the top 10 to 15 prospects in baseball. Given that the Braves don't have a clear starting second baseman for 2007, let alone a long-term solution, Lillibridge could fill one of their biggest needs.
Romak is a different story. He's proven he can take a walk, and he's hit for good power in the low minors, but he hardly registers as a prospect in the deep Braves system. For Atlanta, Romak is the kind of guy you use to get a deal done, then forget about him.
The Replacements
Trades, of course, don't happen in a vacuum. More important than LaRoche's or Gonzalez's stats are how they compare to the guys who will be taking their places.
For Atlanta, that probably means some sort of jobshare between Scott Thorman and the newly signed Craig Wilson. Thorman had a strong half-season in Richmond, putting up an equivalent OPS of nearly .800, but faltered upon reaching the big leagues. However, the Braves are known for their patience with young players; Thorman will be only 25 next year, and an optimistic projection puts him right about where LaRoche was two or three years ago.
The other option, probably a year down the road, is for Brian McCann to move to first. Jarrod Saltalamacchia, the Braves' top catching prospect, had a strong second half in Double-A last year and is probably a better defender than McCann. While that possibility isn't reason enough to move a quality first baseman 15 months in advance, it does make the move more defensible.
For the Pirates, the picture is less rosy. One could argue that the Pirates don't need a dominating closer—after all, how many times will they need one?—but they don't have an obvious candidate to fill the breach.
Salomon Torres is the top possibility, having served as the Bucs ninth-inning guy for a stretch in 2006. He probably will serve quite admirably, having registered an ERA+ of at least 137 in each of the last three years. Surprisingly for a 34-year-old hurler, his strikeout rate in 2006 was the highest in his career.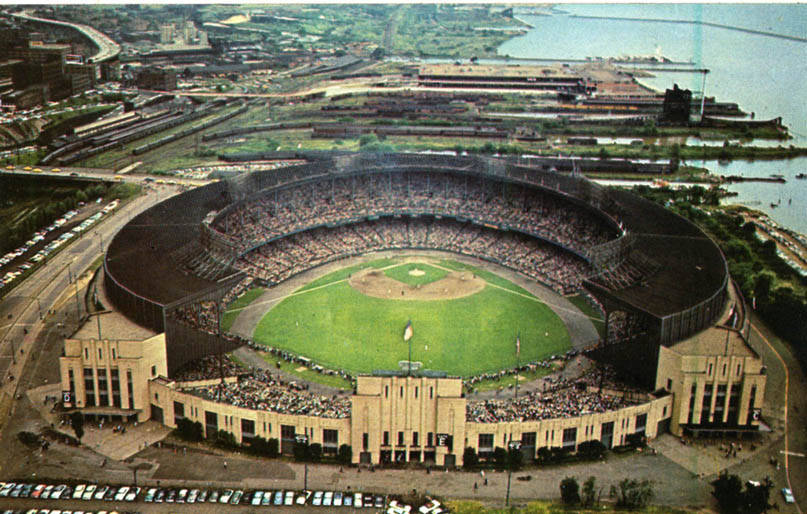 While Torres will do fine in his new role, the trade leaves the Pirates with one fewer quality reliever. After Torres, Damaso Marte is the only bullpen arm with more than one solid campaign in recent memory, and he has been increasingly relegated to lefty specialist duty. Matt Capps and John Grabow could build on their decent '06 seasons, but neither had overwhelming peripherals. Capps got by with a weak strikeout rate; Grabow survived nearly four walks per nine innings.
The Aftermath
For the Braves, this may be the first of multiple moves. While it must be reassuring for Schuerholz and Bobby Cox to have a watertight bullpen after last season's disaster, three closer-quality bullpen arms might be overdoing it.
As I mentioned earlier, Gonzalez is an in-demand commodity; if healthy, he's likely among the top 20 relievers in baseball, and it certainly doesn't hurt that he throws with his left arm. Most important for Schuerholz, two of the teams known to have strong interest in Gonzalez are the Yankees and Red Sox.
In other words, it may be premature to give the Braves a grade on this deal. If Gonzalez turns into, say, Scott Proctor and Melky Cabrera (as Martin Gandy speculates), it not only allows the Braves to maintain a strong pen, but lets them add another offensive piece and gain still more flexibility.
Is this a win-win? Depends what you think about the Pirates' bullpen. The Pittsburgh offense will improve in the short-term, and probably in the medium-term as well. The benefit of adding LaRoche to the lineup is probably greater than the long-term improvement of Lillibridge over whoever he'd be replacing in '08 and beyond.
The Braves aren't losing much at first base—after all, it isn't hard to find cheap production out of a quad-A corner guy—but they're gaining infield flexibility and bullpen strength.
There's no doubt Atlanta came out ahead. Pittsburgh? Well, you have to take risks when you want to win 75 games.