In my collection of approximately 2,300 autographed baseball cards, a large proportion have been obtained at minor league parks. A visit to most minor league team shops will usually yield a set of cards for the local Mudville Nine, and sometimes a set of the league's best prospects. Getting said cards autographed at the minor league level is much easier and much less stressful than attempting same at a major league ballpark. And over the years, I have come across a fair number of once obscure minor leaguers who went on to major league and, sometimes, All-Star status. No inductees at Cooperstown yet, but I remain optimistic.
Obscure minor leaguers were on my mind on a warm summer evening in 2003 at the Dr Pepper/7Up Ballpark (now known as simply the Dr Pepper Ballpark), home of the Frisco Rough Riders. It was the inaugural year for the stadium and the franchise, then and now the Texas League (AA) affiliate of the Texas Rangers. I took out my minor league cards and scorecards and started matching names and numbers.
At the time none of the names meant much to me, including the Frisco infielder who signed a Texas League prospect card from the year before when he was a member of the Midland Rockhounds, What I didn't realize at the time was that this young man (he was 24 at the time) was not just another long shot to achieve baseball immortality. He had already done that.
His name was Marshall McDougall. That name may not be a household world, but it looms large in the NCAA baseball record book.
Now before we review McDougall's achievement, think of the best day you ever had in your life. Now don't go all soft and gooey and hearken back to the day your son/daughter was born or the day you got married or any of the usual sentimental claptrap. I mean a day when you ruled, when you ran the table, when you took on all comers and bested them all. Now I'm not talking about buying a winning lottery ticket, hitting four trifectas in a row or walking away from your local church bingo parlor with a fistful of cash.
Sure, a certain amount of luck is involved in any achievement, but I'm thinking about a day when all your efforts finally bear fruit in abundance, when all doubts about your abilities are erased. It would be like acing the SAT test, or getting notified you had been accepted by all the colleges you applied to and they were all offering scholarships. Author Truman Capote relates how he sent out short stories with no results for two years, and then he received three acceptance letters in one mail delivery.
That's the sort of day I'm talking about. Not just a lucky day, but a day that offers vindication of your talents, an assurance that you are truly on the right track. You aren't just wasting your time or spinning your wheels. On a really good day, you might even entertain notions that you have godlike powers.
Well, think of just such a day—and it's not a given that you've ever had or ever will have such a day—and I guarantee you your best day was nowhere near as good as the day Marshall McDougall enjoyed on May 9, 1999.
On that day, Marshall McDougall and the Florida State Seminoles found themselves at Shipley Field in College Park, Maryland for a game against an Atlantic Coast Conference rival, the University of Maryland Terrapins. Well, on that day it was no contest. Remember how Indians used to make rattles out of turtle shells? That's one way to envision what the Seminoles did to the Terrapins that day—and Marshall McDougall was right in the middle of his team's 26-2 victory—on a day when they took no batting practice!
The Seminioles were ranked #4 in the nation with a 43-10 record, which would culminate in a 57-14 record and their 17th trip to the College World Series (where they were eliminated in the title game by the University of Miami). In addition to McDougall, three other players (John-Ford Griffin, Matt Diaz, and Kevin Cash) would go on to play major league ball. It was a typically successful season for the legendary head coach Mike Martin, then in his 20th season (and still at the helm today) at Florida State. The Terps' record was more modest. They were 21-26 and just 6-14 in the ACC. Only Duke had a worse record. The Terps would finish the season with a forgettable 23-33-1 record.
For McDougall, it was his first visit to College Park. 1999 was his first season playing big-time college baseball. Born December 19, 1978, in Jacksonville, McDougall graduated from Buchholz High School in Valrico, Florida, where he was named to the all-state second team and was drafted by the Chicago White Sox in 1996. From there, it was on to Santa Fe Community College, where he was second team all-state his first year (and was drafted by the Yankees) and first team all-state in his second year. Santa Fe was located in Gainesville, Florida, the hometown of the University of Florida Gators, the Florida State Seminoles' arch-rival, so how McDougall ended up in Tallahassee rather than remaining in Gainesville is a bit of a mystery.
In 1999 at Florida State, McDougall was a heavy-set (6'1″, 200 lbs.) second baseman in his junior year. He had been enjoying a good season, to put it mildly. At the season's end a few weeks later his batting average was .419, and he led all Division I teams in hits (126), RBI's (106), total bases (242) and runs (104). He led the ACC in average, runs, hits, RBIs and homers. He was the ACC player of the year and a consensus first-team All-American.
Obviously, Marshall McDougall had a lot of good games in 1999. But none came close to surpassing his game on May 9th. He started off with a single to left in the top of the first inning. No one could have known at the time, but that was the only "underachieving" at bat he had all day. The rest of his day looked like this:
2nd inning – solo home run (his 18th of the season)
4th inning – three-run home run (#19)
6th inning – two run home run #20)
7th inning – three run home run (#21)
8th inning – grand slam (#22)
9th inning – three-run home run (#23)
Now I don't know where he stood in the ACC before the day started, but by the end of the day he was the home run leader. And if you're wondering whose record, he broke, it was Henry Rochelle of Campbell University who hit five homers in a 1985 contest against Radford. With his 16 RBIs in one game, McDougall set another record, surpassing the old mark of 14 set by Jim La Fountain of the University of Louisville in a game against Western Kentucky on March 24, 1987 (La Fountain hit three grand slams that day, so he still has his name in the record books for that achievement). McDougall's 25 total bases is yet another NCAA record.
A game and a season like McDougall had (for good measure, he was chosen MVP of the College World Series, even though the Seminoles came up a game short) cannot help but attract attention. The Red Sox took him in the 26th round of the draft, but McDougall elected to return to Florida State for his senior year. It would have been tough to improve on his junior year, and indeed he backslid a bit, with a .346 average, 15 homers, and 67 RBIs—a good year by any standard except the benchmark McDougall had set the year before. Even so, the Oakland A's took him in the 9th round of the draft.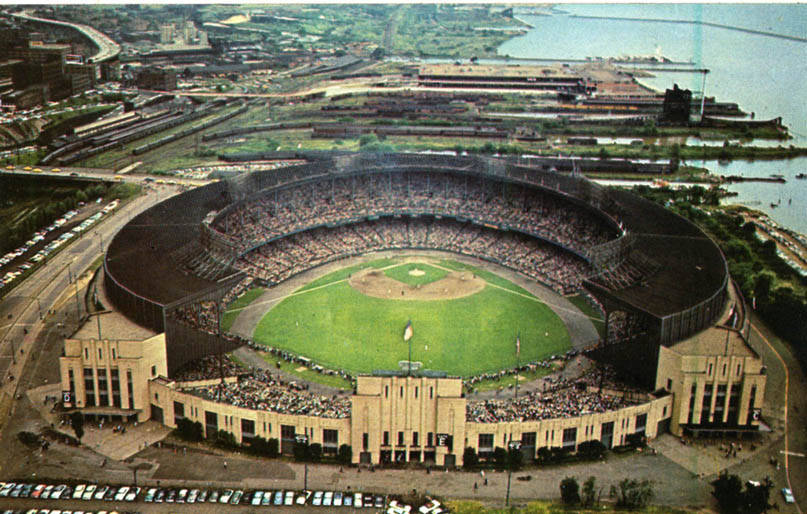 He worked his way up in the A's system, via Vancouver and Visalia, to AA Midland where Baseball America rated him as the A's 24th best prospect. The A's traded him to Cleveland for Ricardo Rincón. He played only seven games for the AA Akron Aeros before being injured. He finished his 2002 season with a couple of rehab games for the Mahoning Valley Scrappers. The Rangers took him in the Rule 5 Minor League Draft on December 16, 2002. He spent most of the 2003 season as a shortstop with Frisco (where I encountered him) but also gained his first AAA experience in Oklahoma City. Learning to play third base, he played with the same franchises in 2004.
In 2005 he started the season at a .341 clip with Oklahoma City and got called up by the Rangers as a utility player. Here he garnered his sole big league experience. He spent roughly half the season on the Rangers' roster and played five positions but only came to bat 18 times, thanks to the fact that the Rangers had a set infield, one that was young and healthy. Then injuries, primarily to his wrist, caught up to him. He later played in the Dodgers and Padres systems but never made it back to the Show.
Along the way, there were stops in the Mexican League and with independent minor league ball, along with more injuries. In 2010 he played for the Uni-President Lions of Taiwan. His offensive stats were solid—he was even leading the team in home runs—but his defense at third base just wasn't there and he was released in August. He spent the 2011 season with Reynosa of the Mexican league. Where he will spend the 2012 season, at age 33, is an open question at this point.
Given his status as a career minor-leaguer might lead the nay-sayers to denigrate McDougall's achievement of May 9, 1999. First of all, the University of Maryland was a weak sister in the ACC, and their pitching staff finished the season with a 6.73 ERA. The pitchers he faced (Jamie Hammond, Ryan Fleetwood, and Aaron McFarling) ended the season with ERAs, respectively, of 5.56, 6.68 and 6.97.
His last home run was hit off Kevin McDonald, a position player who was brought in to do some mop-up work. Also, Shipley Field was something of a bandbox with the left field foul pole just 320 feet away, the right field foul pole five feet farther, and a straightaway center field distance of just 380 feet (McDougall himself characterized his six-HR output as "four good ones and two cheap ones"). And, of course, there's the aluminum bat, rendering all amateur offensive statistics suspect.
On the other hand, you could turn around all these things, and list them as enabling factors rather than mitigating factors. They created the perfect storm, the conditions under which the right individual could hit six consecutive home runs.
When the subject of records that will never be broken arises, this one just might be at the top of the list. First of all, just to tie the record, a batter would have to come to bat six times in a game. That doesn't happen often. To break the record, one would have to come to bat seven times. The year McDougall set the record, he only had one other game with seven at bats (on June 18, during a 14-11 victory over Stanford in the College World Series). The chances of a player coming to bat seven times in a game are slim.
On the other hand, the NCAA record for hits in a game goes to the Air Force Academy's John McBroom (now a retired general), who got two hits more than McDougall when he went 9 for 9 in a May 10, 1967 contest against the Colorado Buffaloes. Still, the chances of a player coming to bat a seventh time after hitting home runs in his six previous appearances is slim to the point of non-existent—but in extra inning games, anything can happen. And if you're looking at consecutive home runs, not just home runs in one game, then six straight home runs spread over two games is always possible.
By contrast, the major league record of four home runs in a game is threatened, at least theoretically, at the start of every game because most position players will come to bat four times in a game unless they are removed early. I suspect we'll see someone hit five home runs in a big league game before we see someone hit seven in a collegiate contest.
It's hard to conceive of the euphoria one would feel while trotting around the bases after hitting one's sixth home run of the day. If you could induce the same brain chemistry via a pill and gain FDA approval, your company's stock price would soar even in a down market.
Whatever McDougall felt that day, he soon grew tired of talking about his record. But I have to think that if McDougall had not had that record-breaking day, he would not have stuck it out in professional baseball as long as he has. The gods of baseball seduced him by granting him one day of godlike powers. After hitting six home runs in one game, how could he ever feel he was born to be anything other than a baseball player? Would Hercules have attempted as much if he did not know he was a demigod?
Hercules, of course, never had to perform in front of wiseacre baseball fans. One can just imagine the sort of comments McDougall inspired when he stepped into the batter's box in the minor leagues. I imagine he heard something along the lines of:
"How many homers did you hit today, Doogie?"
"Set any records lately, kid?"
"No aluminum bats in this league, college boy."
But after more than 12 years, McDougall appears to have accepted if not embraced his past.
"You want to be remembered for a lot more than one game," he said, "but you can't be too upset. It's better to be remembered for something good than something bad."
Pete Rose, Joe Jackson, Mark McGwire, and Barry Bonds would doubtless agree.
References & Resources
Tampa Bay Tribune, May 9, 2009
http://www.seminoles.com
http://www.uterps.com
http://www.baseball-reference.com
Frank Jackson writes about baseball, film and history, sometimes all at once. He has has visited 54 major league parks, many of which are still in existence.