There is no surer way to bring a smile to the face of a Detroit Tigers fan of a certain age than by showing him or her a photo of Mickey Lolich in his doughy prime — and there is also no surer way to bum out someone who rooted for the Mets in the 1970s. It never fails; whenever I post a pic of Lolich on Twitter or Facebook, it usually only takes a minute or two before still-disgruntled Mets fans are chiming in with commentary along the lines of, "God, he sucked for the Mets!" "We never should have traded Rusty Staub for him!" or "One of the worst deals the Mets ever made!"
The infamous Lolich-for-Staub deal (minor leaguers Billy Baldwin and Bill Laxton also changed teams in the transaction, to no appreciable effect) took place in December 1975, putting this trade of renowned trenchermen well within the scope of my new book, Stars and Strikes: Baseball and America in the Bicentennial Summer of '76. Though Lolich appears on the book's cover, riding Joe Torre around the field on his motorbike during Camera Day at Shea Stadium, he doesn't figure prominently on the pages within — as the fourth starter on a third-place Mets team, he was far from one of the most interesting or important players of 1976. (Those who wonder why Lolich made the cover while Mark "The Bird" Fidrych didn't would be best advised to take it up with the St. Martin's art department.) But as I researched the season for my book, I kept wondering, "Was Lolich really that bad in 1976?"
I have to admit that I've always had a soft spot for Lolich, so to speak. I love that the American League's all-time lefty strikeouts leader looked like the donut baker he would become after retiring from the mound, and that he actually described himself as "the redemption of the fat man." His down-to-earth demeanor and ample gut (Baseball-Reference lists him at 6'1" and 170 pounds, but he weighed at least 30 pounds more than that during his prime) certainly endeared him to Tigers fans, but those attributes also belied his fierceness as a competitor, and his ability to eat innings like he consumed carbohydrates. The Tigers couldn't have won the 1968 World Series without Lolich's three complete-game victories over the St. Louis Cardinals, and he averaged 312 innings pitched over the following six seasons — an absolutely crucial contribution to the Tigers' rotation, especially in light of two-time Cy Young winner Denny McLain's 1970 suspension and subsequent exit from Detroit.
Lolich posted something of a disappointing season in 1970, going 14-19 with a 3.80 ERA in 272.2 innings, a 1.397 WHIP, while giving up a league-leading 115 earned runs. While most overweight players entering their thirties (as Lolich was at the time) would take such a performance as the cue to drop a few pounds, Lolich responded by packing on several extra. He showed up to spring training in 1971 tipping the scales at 215 pounds, seven more than he'd weighed the previous year — and then went 25-14 with a 2.92 ERA and a 1.138 WHIP for the '71 Tigers, leading the league in victories, starts (45), complete games (29), innings pitched (376) and strikeouts (308), and finished a close second to Vida Blue in the American League Cy Young balloting. "Big bellies run in the Lolich family," he told writer Barry Abramson the following spring. "We're healthier when we're chubby."
Lolich then proceeded to back up his caloric claim by logging 327.1 innings, 41 starts and 23 complete games in a strike-shortened season, striking out 250 batters, winning 22 games (against 14 losses), posting the lowest ERA (2.50) of his career, and pitching the Tigers into the playoffs. Lolich flexed his rubber arm some more that postseason, allowing only one run in 10 innings against the Oakland A's in Game One of the ALCS before giving up back-to-back 11th-inning singles to Sal Bando and Mike Epstein, which opened the door to Oakland's comeback victory. He allowed only one run in Game Four — a home run by Epstein — throwing nine strong innings in a game the Tigers eventually won 4-3 in the bottom of the tenth.
Despite declining effectiveness, Lolich continued to be a mainstay of the Tigers' rotation through 1975. Detroit skipper Ralph Houk went with a five-man rotation for much of that season, causing the lardy lefty's innings count to drop below 300 for the first time since 1970, but Lolich still led the squad's starters in victories (12), losses (18), ERA (3.78), innings pitched (240.2) complete games (19) and strikeouts (139) while pitching for a truly lousy 57-102 squad. Lolich's 5-1 complete-game victory over the Boston Red Sox on September 20 at Tiger Stadium would be his last outing in a Tigers uniform.
Though Lolich was a 10-and-5 player with the power to veto any trade, he would later say that Tigers GM Jim Campbell pressured him into going along with the Staub deal; according to Lolich, Campbell made it clear that the Tigers wanted him gone and would cut his pay for 1976 if he stayed, while the Mets were offering him a substantial raise. Lolich, the winningest lefty in Tigers history — as well as their all-time strikeouts leader — reluctantly agreed to go to New York. "It was an emotional experience and an emotional time in my life," he explained to Detroit radio host Dale Conquest in 1982. "I was sort of upset with Jim and the way he handled everything. And I said yes. A week later, I said no. I wish I hadn't made the deal. He caught me at a weak moment and away I went."
A reliable workhorse with a "Joe Lunchpail" attitude to match should have gone over well in New York City, especially among the working class folks who made up a large portion of the Mets' fanbase. Of course, there was no way to fill the sizeable hole left by "Le Grand Orange," even for a man of Lolich's considerable girth. Staub, one of the most popular players in Mets history, had set a franchise record in 1975 by driving in a career-high 105 runs, while also batting .282 with a .371 OBP, 30 doubles, 19 home runs and 93 runs scored. But Mets Chairman M. Donald Grant, who had clashed repeatedly with Staub during his time in New York — and who regularly planted tidbits about Staub's "demands for special treatment" in the New York press — wanted to trade the redheaded right fielder before he could become a 10-and-5 player, and therefore an even greater nuisance to the Mets' front office.
Mets GM Joe McDonald attempted to justify the trade to the press (and to the fans) by pointing out the team's need for a solid starting pitcher to shore up the back end of a rotation already populated by the stellar likes of 1975 NL Cy Young winner Tom Seaver, Jerry Koosman and Jon Matlack. "One of the reasons we didn't win last year," he said of the 82-80 '75 squad, "was because we didn't have a dependable No. 4 starter. If Randy Tate were ready to be the pitcher we think he will be one day, we might not have made this trade." McDonald, and many others, also believed that Mike Vail, who'd batted .302 with a rookie record 23-game hitting streak after being called up in mid-August, was ready to take over in right field.
Mets fans would not be mollified by these explanations, which sounded even more hollow as the 1976 season progressed — even though the Mets would finish the season with an 86-76 record, their second-best in franchise history up to that time. Vail, who injured his foot playing basketball in the off-season, hit only .217 in 53 games after returning in mid-June. Staub, meanwhile, enjoyed another quintessentially Staub-like season in Detroit, hitting .299 with a .386 OBP, 28 doubles, 15 home runs and 96 RBI; he even made the AL All-Star squad as the starting right fielder, a fact which further rankled the Flushing faithful, who took out their frustrations all season on Mickey Lolich. There was even an ugly incident in June where fans threw stones and spat at Lolich's car, as he and his wife attempted to leave the Shea Stadium parking lot following a ballgame.
Lolich attempted to stay positive during the season, but his experience in New York was unpleasant enough that the 36 year-old lefty decided to retire in early 1977 rather than endure another season in the Big Apple. (He would un-retire for the 1978 season, taking a low-pressure bullpen gig with the San Diego Padres.) "I don't want to be knocking anything or anybody back there," he told reporters that February. "It was just that I did not enjoy my life in New York. It was not the kind of thing I wanted to do again."
So what did Lolich do to deserve the wrath of Mets fans, other than not being Rusty Staub? It's true that he won only eight games — his lowest win total since his rookie year of 1963 — while losing 13, giving him an unimpressive winning percentage of .381 in an era where a pitcher's W-L record carried considerably more weight (sorry, Mickey!) than it does today. But while his 3.22 ERA certainly paled in comparison to the marks put up by Seaver (2.59), Koosman (2.69) and Matlack (2.95) in 1976, it still ranked 21st-best in the league, and was .29 runs lower than the league average.
Indeed, most of the numbers Lolich put up in 1976 were pretty damn good for a fourth starter, and certainly far better than any of the pitchers (Tate, Hank Webb, George Stone) that the Mets had employed in a similar role in '75. No longer the strikeout machine he'd been in his prime, Lolich still managed to whiff 120 hitters in 192.2 innings, a 5.6 K/9 average that ranked 14th in the league. He also walked only 52 batters, giving him a BB/9 average of 2.4, which was equal to Koosman's and slightly below Seaver's mark of 2.6. His strikeout to walk ratio of 2.31 was 10th best in the league; his WHIP of 1.225 was the 17th best; and his FIP of 3.14 was the 11th best. Even in categories where Lolich was less impressive — a 102 ERA+ rating, and averaging 8.6 hits and 0.7 home runs per nine innings — he still ranked in close proximity to the league average. His total of five complete games in 1976, though unimpressive by Lolich standards, was also in line with the league average; given his druthers, Lolich would have preferred to complete far more of his 30 starts that season, but Mets manager Joe Frazier kept him on a much shorter leash than Houk or his Tigers predecessors had.
Frazier and his coaches also wanted Lolich to ice his arm after games and run between starts, practices that the durable lefty found particularly abhorrant. "People love to put ice on their arms, but I refused," Lolich told writer Hugh Bernreuter in 2010. "When I went to the Mets, they told me to ice my arm, but I wouldn't… I would wrap my arm in a towel and go into the shower and let the water get hot. I would stay in there about 15 minutes until my arm was red. Teammates wouldn't get close to me because water bouncing off me would burn them."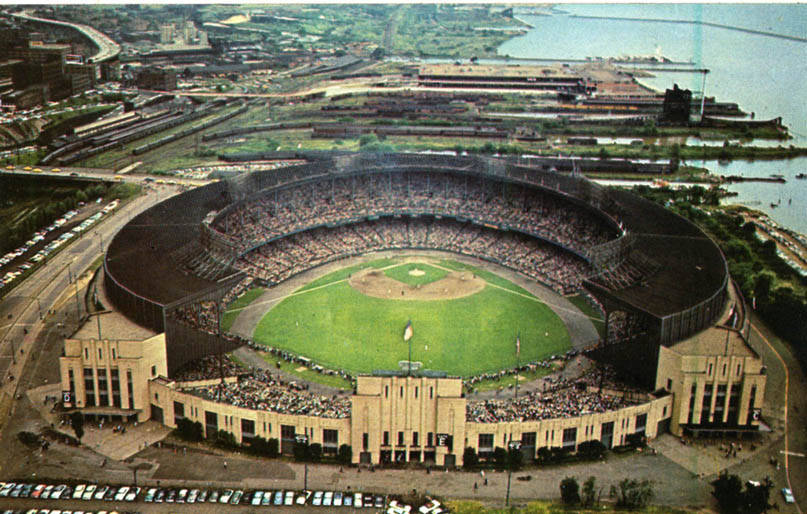 Ironically, it was Lolich's teammates who burned him, and not the other way around. Though the Mets boasted the best pitching in the league in 1976, leading the senior circuit with a 2.94 ERA, a 1.15 WHIP, 53 complete games and 1,025 strikeouts while allowing only 3.32 runs per game, their offense offered little punch outside of Dave Kingman and John Milner, who combined for over half of the team's collective home runs. Ten of Lolich's 13 losses in 1976 came in starts where the Mets' lineup scored two runs or fewer for him, including three where they lost by scores of 2-1. There were also five no-decisions where he allowed two runs or fewer while pitching six or more innings, but couldn't get enough run support to seal the deal.
A July 29 heartbreaker against the Pirates at Shea was a prime example: Lolich pitched nine solid innings against the Bucs that rainy summer day, only to leave with a 1-1 tie and watch Skip Lockwood blow the game in the top of the tenth. When the game ended, Lolich's ERA at that point in the season was 2.59. Yeah, he sure sucked, all right.
Ultimately, I believe that Lolich's biggest sin — other than not being Rusty Staub — was that he wasn't particularly sharp during four of his first five starts of the season. On April 11, in his Mets and Shea Stadium debut, Lolich slipped and fell in the second inning while attempting to field a Tim Foli bunt, and his error led to a three-run frame for the Montreal Expos; Frazier pulled him for a pinch-hitter before the third, and he was tagged with the "L" in the Mets' eventual 7-6 loss. ("Lolich Bombs Out in Mets Debut," read the headlines.) On April 16, he gave up nine hits and three earned runs to the Pittsburgh Pirates in six and a third innings, as the Mets lost 3-1 at Three Rivers. On April 21, Lolich earned his third straight loss of the season, giving up seven hits and five runs (four of them earned) to the St. Louis Cardinals in five and two-thirds innings, as the Mets went down 7-4 at Busch Stadium. Then, after beating the Braves 3-1 with a nine-strikeout, complete game victory at Shea on April 26, he made it through only four and two thirds innings in the first half of a May 2 doubleheader against the Houston Astros, giving up eight runs and four hits before Frazier sent him to the (hot) showers. At this point, Lolich's ERA for the season stood at 3.90; it would rapidly shrink from there, but the damage was already done. In the eyes of New York, Lolich was a bum.
No, Lolich wasn't worth an even-up-with-prospects trade for Staub; and yes, the Tigers got the better end of that trade. But by looking at his game logs and overall numbers for 1976, we can also determine that it wasn't anywhere near the disaster of, say, Nolan Ryan-for-Jim Fregosi. Lolich was no bum — and with a better start to the season, and some beefier bats in the Mets' lineup, his New York story might have turned out much differently. So how about a little redemption for the fat man, then?
References & Resources
Barry Abramson, Rome News-Tribune, "Sports Mini-Profile: Mickey Lolich," March 12, 1972
Joe LaPointe, Detroit Free Press, "30-year flashback: Mickey Lolich was peeved about Tigers trading him to Mets," May 7, 1982
Jacob Kanarek, From First to Worst: The New York Mets, 1973-1977
The Sporting News, July 3, 1976, p.30
Ludington Daily News, "Lolich Retires," Feb. 8, 1977
Hugh Bernreuter, MLive, "Durable lefty and Detroit Tigers hero Mickey Lolich to visit Dow Diamond Thursday," June 15, 2010
The Pocono Record, "Lolich Bombs Out in Mets Debut," April 12, 1976