On Oct. 25, 1986, I was in LA, basking from my first win as a comic on Star Search. On a less happy note, in New York, it was Game Six, and my beloved Mets were one pitch away from losing the World Series.
As Mookie Wilson stood at the plate, bat cocked, clinging to a 3-2 count, I sat in front of a friend's TV, fingers spread across my face, not unlike watching the shower scene in Psycho. Wilson hit a weak grounder to first, a sure out. But the infamous ball dribbled through Bill Buckner's legs, and the rest, as they say, is history. I was ecstatic…for five seconds, when I realized I had to make the dreaded call to my Boston Red Sox fan boyfriend.
Now, anyone worth his weight in baseball gold remembers the outcome of that unforgettable World Series. But less embedded in the national psyche is the outcome of my notorious sixteen years with the Red Sox fan. So allow me to take you through our relationship with the help of our national pastime.
I met my Red Sox fan boyfriend in 1984 at a comedy club in Greenwich Village. He was standing in the hallway amongst a group of comedians. He leaned in and said, "I didn't get your name." I replied, "I didn't give it to you." Strike one. I looked down and noticed he was holding a briefcase. I thought he was an agent. Strike two. It turned out he was a comic, and his briefcase was the result of a PBS donation. Ball one. He was cute and obviously flirting with me. Check swing. I was attracted to him, but later found out he had a girlfriend. Foul and out of play. Right then and there, the game should have been called on account of rain, but…
At the time I had just been released by a New York Yankees fan and was not particularly looking to be picked up. For the past eight years, he was involved with a fellow Red Sox fan but was trying to get out of his long-term contract.
One night over Gray's Papaya hot dogs and refills of Coke, he confided that he wanted to be traded. To me! The fact that he had more than five years with the same woman proved he was a great prospect, a veteran who didn't balk at commitment. I couldn't believe my good fortune – finally, a funny, good-looking guy who loved baseball. I thought I hit a home run, but it bounced off the center field wall. His live-in girlfriend was unaware he was taking meetings with other teams. I was being held at third and knew I shouldn't try to score, but I ignored the sign. My head said he was a journeyman, but my heart told me he was the franchise.
He ended up leaving her late in the season and signed with me. He couldn't resist what I offered in incentives.
The first few months were a combination of bliss and miss. Although we agreed we would be exclusive to one another, I soon learned his ex was still on the roster. She had left some of her baggage in his locker room and would come around the clubhouse every now and then to retrieve it, unannounced. I told him one of us had to be cut from the line-up because I had no interest in platooning.
So she was put on waivers, and for the next three years we were hitting well above 500. Our stand-up careers were going strong, and we devoured mounds and mounds of baseball. He came with me to games at Shea. I traveled with him to Fenway. He cheered for the Mets – I cheered for the Sox. It was Fan Appreciation Day, every day. We were the bi-partisan couple of the decade. James Carville and Mary Matalin had nothing on us.
And then, one night while we were at a bar shooting pool, there was a cute girl manning a hot stick, and he was caught…looking. How could it be? I thought I was a perfect game. A smart – dare I say, attractive – funny woman who loved baseball and who, by the way, shot a mean stick herself. Apparently he wasn't seeing the ball. We continued to stay together despite his wandering eye, and when I caught him doing more than just looking, he was put on the 30-day DL.
Over the years we made numerous attempts to rekindle what we once had, but we could never fully recover from those injuries. Too many slumps. Too many baserunning mistakes. Too many passed balls. He was sent down, brought up – even shipped off to Japan. And when his batting average dipped below the Mendoza line, I had to let him go. I had just turned 43, and there was talk that I was being replaced by a younger player with better stuff. Hmmm. This time it was a sign I couldn't ignore. So, on July 4, 2000, after many arbitration hearings, I decided not to renew his contract. I gathered my gear and intentionally walked.
For two years, I bounced around as a free agent. Then one day I got a call from someone I came up with in the minors. Actually, we went as far back as Little League. He was recently let go from a struggling team and was looking to get back in the game. He saw promise in me, a woman in her forties who could no longer throw in the nineties but could still make her way around the basepaths. He wasn't much of a baseball fan, but he was cute, funny, a great cook, and done playing the field. For the first time in my life, I had hit for the cycle. You see, baseball had kept me connected to my Boston Red Sox fan boyfriend for so long, I lost sight of the fact that I no longer needed baseball to be connected to a man.
I ended up marrying my not-a-baseball-fan boyfriend five years ago and realized I still could love the boys of summer, but I didn't need a man who loved our national pastime to win a championship ring.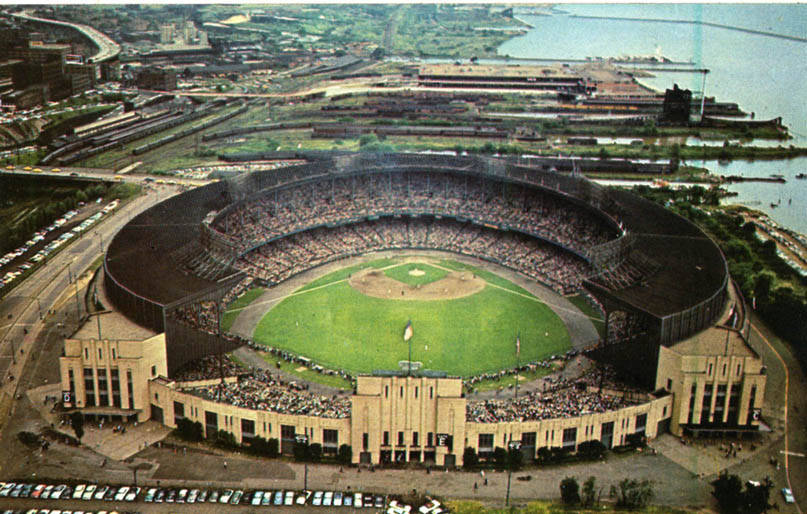 Sue Kolinsky is a writer, three-time Emmy nominated producer, and former stand up comedian of 25 years. She has written on
Sex and the City
and
The Ellen Show
, along with producing stints on
The Osbournes
,
Top Chef
and
Last Comic Standing
. In the late 90s Sue co-hosted a morning radio show with ESPNLA's Steve Mason on WNEW. Her love of baseball began at the age of nine when her oldest brother introduced her to Willie Mays, and continued after her favorite uncle secured season box seats at Shea. She currently lives in Los Angeles with her husband and two grown dogs. Follow her on Twitter
@skolinsk
.