Troy Percival, Rocco Baldelli, Troy Glaus, Jeff Cirillo.
What do those four guys have in common? Between the 2003 and 2004 seasons, all four had laser eye surgery to correct their vision. In fact, it was Percival who talked his teammate Glaus into having the procedure. "I had it done at 11 in the morning," Glaus told the LA Times. "By eight I could see the clock for the first time in years."
As for Percival, as a buddy of mine said the other day, it'll be nice to not watch him squint every time he eyes the catcher's mitt. Meanwhile, Baldelli is a young player trying to take the next step, and Cirillo is a washed-up vet trying to salvage his career. Laser eye surgery seems like a logical choice, but I wondered, what is its track record? Should we expect increased production from the latest batch of guinea pigs, or is it too early to draw any conclusions?
Baseball players have been having laser eye surgery since the mid-1990s — the first patient I've been able to find is former AL Rookie of the Year Bob Hamelin, between the 1996 and '97 seasons. Greg Maddux is the most well-known case, a precision pitcher who trusted the procedure enough to have it done mid-season in 1999. But, as far as I can tell, nobody has done a "before and after" study of players who have undergone laser surgery on their eyes.
Well, let's give it a shot. I've found 17 position players who have had the surgery (including Frank Catalanotto twice — more on that later).
Bob Hamelin (offseason 1996-97)
Greg Vaughn (offseason 1997-98)
Bernard Gilkey (September 1998)
Wally Joyner (November 1998)
Mike Lansing (November 1998)
Al Martin (offseason 1998-99)
Bobby Hughes (offseason 1998-99)
Wade Boggs (spring 1999)
Jose Cruz Jr. (October 1999)
Bernie Williams (Nobember 1999)
Todd Dunwoody (offseason 1999-2000)
Jeff Bagwell (offseason 1999-2000)
Trot Nixon (offseason 1999-2000)
Frank Catalanotto (offseason 2000-01)
Chris Truby (February 2001)
Brandon Larson (offseason 2001-02)
Larry Walker (October 2002)
Frank Catalanotto (offseason 2002-03)
That's a list with both stars and scrubs, with guys coming off bad years, guys coming off career years, and guys coming off average years. You'll notice that there are 18 names on that list (including both Catalanottos). The extra guy is Brandon Larson, who was in the minors at the time and, with laser surgery, went from a lousy hitter to a legitimate slugger. We won't include Larson in any statistical studies since he wasn't in the majors, but not mentioning him would be foolish.
The year before having eye surgery, the players combined to bat .277/.364/.456, for a .278 GPA — very solid numbers, really. The season after the surgery, the group batted .282/.366/.491 (.288 GPA).
That isn't what I expected to see. The batting average is essentially the same, and to my great surprise, the group's "Isolated Discipline" (OBP minus AVG) actually decreased, if ever-so-slightly, from .087 to .085. Now, wouldn't you expect a group of players who just had their vision corrected to have increased plate discipline? Wouldn't you think their pitch recognition would improve, resulting in more walks? I sure expected that, but it isn't what has happened. (Of course, one could also argue that a batter with improved vision would see the ball better and thus be more willing to swing… Still, I would expect more walks.)
The only actual improvement by the group was in the power department — the group's Isolated Power went up from .180 to .210. I suppose that might be a result of better vision, but if so, why didn't the group's batting average and OBP numbers similarly rise?
Three players in this study had legitimately great seasons the year before surgery — Bagwell (.352 GPA), Walker (.340), and Williams (.330). Each was worse the year after surgery, but that has a lot to do with the fact that it's difficult for even outstanding hitters to post a .340 GPA very often. Together, they saw their GPAs drop by 16 points after eye surgery.
Take those three stars out of the study, and things look a lot different:
            AVG     OBP     SLG     GPA
Before     .258    .336    .413    .255
After      .275    .350    .468    .275
With Bagwell, Walker, and Bernie Williams out of the study, the group's improvement doubled, from 10 points of GPA to 20. Their plate discipline still dropped a little, which is odd, but they added nearly 40 points of Isolated Power.
Wally Joyner's performance suffered the most after eye surgery, and all things considered, Greg Vaughn's improved the most. Oddly, the two did this for the same team (San Diego) in the same season (1998). Joyner was the first baseman for the pennant-winning Padres, while Vaughn played left field. In '97, the 36-year-old Joyner batted a strong .298/.370/.453. The 31-year-old Vaughn, meanwhile, hit a miserable .216/.322/.393.
The next season, the players reversed roles. Joyner's GPA fell 29 points, from .280 to 251, as he put up a .248/.363/.350 line. (Incidentally, and strangely, Joyner's Isolated Discipline shot up 43 points, the most of any player in the study.) Vaughn, on the other hand, had a monster year, batting .272/.363/.597 with 50 home runs.
Only two other players had large declines in the year following eye surgery, and both of them (Dunwoody and Truby) were lousy to begin with. A lot of guys improved, though. Coming off a .233/.320/.315 season in 1998, Bernard Gilkey had surgery and then hit .294/.379/.500 in a part-time role for the 1999 Diamondbacks, who won 100 games and the division title.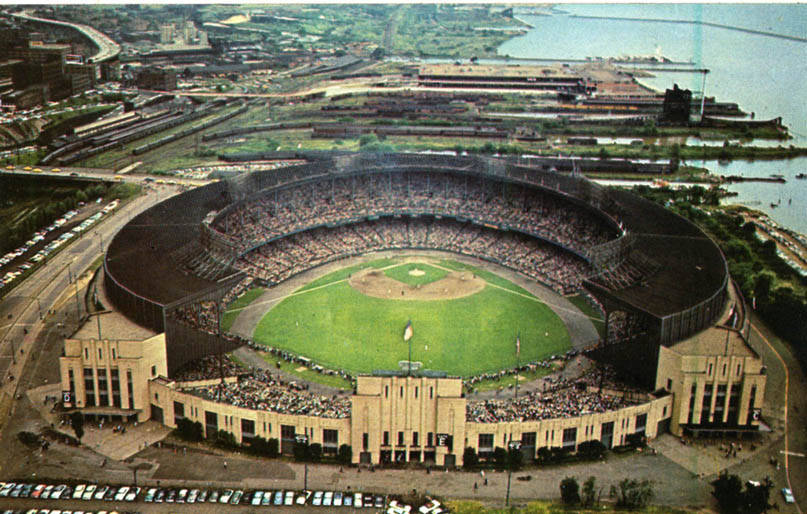 The usually-solid Al Martin looked finished after 1998, when he batted .239/.296/.364. He had eye surgery over the offseason and bounced back to hit .277/.337/.506, setting career highs in slugging and home runs (24). Martin (54 points), Gilkey (73), and Vaughn (69) all experienced massive GPA increases the year after having eye surgery.
An interesting case is Frank Catalanotto. At 26, he had a good year, batting .291/.375/.457 as a part-timer. He was a regular at 27 (in 2001), and improved to .330/.391/.490. Of course, lots of guys peak at 27, so the impact of the offseason eye surgery is debatable. Catalanotto couldn't sustain his improvement in 2002, and watched his GPA drop from .298 to .275.
Part of that decrease had to do with injuries, but Catalanotto attributed much of it to deteriorating vision. "For that whole season of 2001, my vision was great," he said before the 2003 season. "Then last year in April I noticed things weren't as clear anymore… In day games it was fine, but in night games it was just a little blurry. I couldn't really focus as well. I just wasn't picking up the spin on the ball."
Thanks to other injuries, Catalanotto couldn't get an "enhancement" until the offseason. He did, and while his batting average rose from .269 to .299, his OBP actually dropped 13 points (a fall in Isolated Discipline of 43 points, from .095 to .052) and his Isolated Power was virtually identical in both seasons. All that resulted in a GPA of .276 in 2003, just a single point better than his 2002 mark.
Granted, park factors should be taken into consideration. Catalanotto's GPA was 2.6% better than the adjusted league average in 2002, and in '03, it was 5.7% better. Still, that's not a very large improvement.
What's the verdict, then? Hard to say. Hitters coming off monster years have tended to decline, but that doesn't seem to have anything to do with eye surgery. On the whole, players coming off eye surgery are likely to see substantial improvements in batting average and power, but laser eye surgery appears to have no effect on plate discipline. And the surgery is definitely not a guarantee of success — six of the 14 players in the second study had After GPAs within 10 points of their Before marks. It does appear that a player coming off laser eye surgery is more likely to have a major improvement than a big collapse.
One thing remains before we close — pitchers. As far as I've been able to tell, only two major-league pitchers have undergone laser eye surgery — Greg Maddux and Kent Bottenfield. Maddux, of course, is the most famous big-league patient. He was off to a mediocre start to the 1999 season, and on July 9, he had laser eye surgery. Two days later, he gave up one run in eight innings to beat the Red Sox and win his fourth consecutive game.
Over his next 11 games after the surgery, Maddux went 9-1 with a 3.07 ERA — obviously impressive, but most people who bring up those stats neglect to mention that, in the three games leading up to the surgery, Maddux was 3-0 with a 0.45 ERA in 20 innings.
Maddux himself said that eye surgery had no effect on his pitching performance. In an interview with CNNSI's Nick Charles that September, Maddux said the following:
I don't believe for one second that the eye surgery has helped me on the mound. I don't believe that for one second. I think it's helped me off the field. I think it has helped me with my personal life. Does that make you a better pitcher? Maybe. It's not going to hurt. But I went in before the surgery 100% convinced that it's not going to make me a better pitcher. I didn't do it to become a better pitcher. I did it for me. I did it for the same reason I got a golf membership, or got married (laughs), or bought a car. I did it for those reasons. I did it for pure convenience for me.
Not long after Maddux gave that CNNSI interview in September of '99, Kent Bottenfield also had laser eye surgery. Now, this one I really don't understand. Bottenfield was a mediocre journeyman coming off a career year. He had won 18 games, posted a 3.97 ERA, and made the All-Star team. Why mess with your eyes when things are finally working? I'm sure there were reasons, but the next year, Bottenfield was back at his customary mediocrity, going 8-10 with a 5.40 ERA.
Two pitchers does not a study make, and I have no clue how the surgery will impact Troy Percival's performance. He's pitched seven innings thus far in 2004, with four walks and only three strikeouts, but it's way too early to conclude anything.
What about this year's hitters? Troy Glaus is off to a fantastic start, batting .291/.381/.709 with six homers and 15 RBIs in his first 15 games. Rocco Baldelli, on the other hand, is hitting just .258 with one extra-base hit in 62 at-bats, and Baseball Prospectus' Will Carroll reports that the D-Rays are worried that Rocco isn't seeing the ball well after the surgery. Cirillo hasn't played yet, thanks to a broken finger.
The sample size for hitters is small, but it's big enough to look for some trends. Five years from now, the number of players in the study should double or triple, which will help a lot in determining the effects of laser eye surgery on hitting performances. Pitchers are a different story, as always, and we're a long way from having enough test subjects to run a study on them.
Just before we went to "press" with this article, the incomparable Studes pulled together two marvelous graphs, which help illustrate all that we've been discussing here. In the first, you can see the differences for the group in the Before and After years. In the second graph, it's clear that while some eye surgery patients have big changes in production the next year, most are not significantly better or worse.