Ben Jacobs and Larry Mahnken are twenty-something baseball fanatics living in Rochester, New York. The similarities pretty much end there.
Ben was born in Springfield, Massachusetts; Larry's from Long Island. Ben's not particularly into politics or religion; Larry will talk endlessly about both — whether you're interested or not. Ben is easy-going; Larry throws furniture.
But more than anything else, they are defined by the teams they love. Larry is a proud citizen of the Yankees' Evil Empire, while Ben lives and dies with the Red Sox. With two great writers like this living in the same city, rooting on opposite ends of the most passionate rivalry in sports, we couldn't resist putting them together.
Friday Afternoon
Larry Mahnken: Man, just when I thought the Yankees' lineup was about to snap out of it, they get shut down by Jon Garland and Scott Schoeneweis. They managed to win one of the last two games, and came within a step of tying the other one, but they're still not hitting. In fact, except for the second game in Japan, they haven't knocked a pitcher around yet. Not very impressive for a team that some said was going to score 1,000 runs (though I never believed that).
They'll break out eventually, we can be certain of that much, but when they'll break out is a total unknown. They've always hit Derek Lowe well, so maybe tonight.
The Yanks and Sox meet up again tonight four days after concluding what was, except for the last game, not a very exciting series. It's Contreras vs. Lowe tonight, Brown vs. Arroyo tomorrow, and Pedro vs. Yankees Super Lucky Wish Pitcher to be named on Sunday. I'll assume Vazquez is going on Sunday, so that's probably the best chance for a great game, but tonight could be fantastic, too. Contreras and Lowe have poor overall track records in these matchups, but they've also had times when they've been very successful, so they could go either way.
The Yankees are playing .500 ball in late April, and while it's only been 16 games, if they don't win two of these three games, they're going to hear some boos on Sunday. Hell, they might hear them anyway, if they're winning and still not hitting.
Friday Night
Ben Jacobs: I have to admit, I'm enjoying this immensely. It's a lot of fun to see the Yankees below .500 in late April while the Red Sox are cruising along at 10-6. I know this funk won't bother New York all season, but I'm going to revel in it while it lasts.
A lot of Red Sox fans were very upset about Thursday's loss to the Blue Jays, and I suppose I was annoyed as well. However, after the Red Sox won the first two games last weekend, I told myself that all they'd need to do is split the final two games, win the series in Toronto and win the series in New York and they'd be off to an 11-7 start without Nomar Garciaparra, Trot Nixon and Byung-Hyun Kim.
I don't know if I would have picked each individual game to work out the way it did, but the Red Sox have a nice chance of doing exactly what I hoped they would.
The Yankees, meanwhile, simply have not looked good. They've only scored more than four runs in one of their last five games and they've only scored more than five runs twice in 17 games. While that's troubling, at least you know that they'll eventually break out of their slump and start hitting (although anybody who expected them to score 1,000 runs with Enrique Wilson in the lineup was being delusional).
What's more than just troubling is the performance of Jose Contreras. Some people thought he might be a Cy Young award candidate this season and most people thought he'd at least be a good pitcher.
So far, however, he's been simply awful. It looks like he's completely incapable of stringing together more than a couple of good innings without falling apart. He's striking people out, but he's giving up too many hits, too many home runs and too many walks.
Contreras had a nice ERA last year, but 37.6% of his innings came against either Detroit or Tampa Bay. He had a 1.69 ERA against those two teams and a 4.26 ERA against everybody else.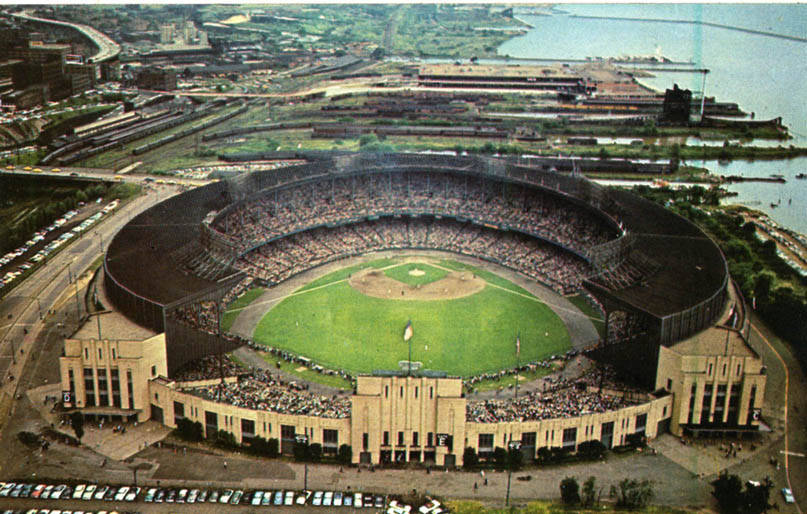 So far this season, he's faced a competent offense in all three of his starts and he's gotten hammered in all three of his starts. Maybe he'll still be able to dominate the weaker offenses, but that won't help the Yankees in the playoffs.
I know it's just April, but how worried are you about Contreras? And by extension, how worried are you about this Yankees rotation?
The talk all off-season was that this rotation could be better than last year's rotation, if… So, are the ifs going to go for or against the Yankees?
Saturday Night
LM: Don't dismiss Contreras' numbers last season as a result of schedule strength, he did have an absolutely dominant start against the White Sox in September. The guy is capable of being a dominant starter, but sometimes… sometimes he's not right.
I really have no idea what's wrong with Contreras, but it's not going to kill the Yankees in the playoffs. They've got three great starters, and if necessary, they can go with just them. What's killing the Yankees is their hitting, which defies rational explanation. The closest one can come to a reason is just plain old bad luck — that everybody's slumping at the same time.
Joe Torre's not helping things, either. Today was the third game in a row that Joe made a foolish managerial decision that cost the Yankees a chance to win.
On Thursday, trailing the White Sox by one run in the bottom of the ninth, Jorge Posada led off the inning with a single. Jason Giambi was on the bench, and instead of bringing him in to pinch-hit in this vital situation, Torre left Ruben ".256 Career GPA" Sierra in to pop up. Two batters later, with runners on first and third and one out, Torre left Travis Lee in, apparently saving Giambi to pinch-hit for Miguel Cairo. Cairo never came up, as Lee hit into a game-ending double play.
Friday night, with the Yankees down 3-0, with runner on first and second and one out, Torre lifted Contreras — a wise decision, considering his inability to get anyone out after the first inning. But instead of bringing in a good relief pitcher — Tom Gordon, Paul Quantrill, or even Gabe White — he brought in Donovan Osborne, who hasn't been an effective pitcher since the Clinton Administration. The first term of the Clinton Administration. Osborne promptly gave up a home run to Bill Mueller, and while the Yankees might not have come back from 3-0, 6-0 was pretty much game over.
And then today, with the game tied in the seventh inning and runners on first and second and nobody out, Joe Torre decided to pinch-run for Jason Giambi with Bubba Crosby, something he has done many, many times over the past couple of seasons with such outstanding hitters as Enrique Wilson and Charles Gipson. And, as usually happens in those situations, the Yankees failed to score again. But at least it didn't come back to haunt the Yankees, like when they had Alex Rodriguez on first in the ninth and Crosby bunted — hey, Giambi can't bunt, so the Yankees would have had to hope he'd do something unthinkable, like get a hit, or a walk. And then in the 10th, when the Red Sox intentionally walked Rodriguez to get to the cleanup spot, now filled by Ruben ".256 Career GPA" Sierra.
Torre's a great clubhouse guy, and a good overall manager, but he's got a LOT of flaws. Every manager does, but with Torre, they're such blatantly obvious flaws, and easily correctable ones. I've always felt that the best managers don't win games, they just don't make decisions that lose them. Well, Joe Torre's been making decisions that lose games this year, and it's really not anything new.
I'm glad you're enjoying your annual early-season visit to first place, Ben. If I recall correctly, the Red Sox have been in first on Memorial Day every year since the Yankees won 125 games, and in second on October 1 each of those years, too. Don't get too excited about this impending sweep, though — these aren't the real Yankees. The Sox are capable of beating the real Yankees, of course, but at least they'd have to, you know, work.
BJ: I've definitely learned to never get too excited about anything that happens before the All-Star break, but I think I'd prefer to be in my situation than yours. And while it doesn't mean they'll win the division or make the playoffs, this early stretch has been a very good sign for the Red Sox.
If you think back to our first discussion, you may recall that I said the schedule presented a nice opportunity for Boston to take an early lead on the Yankees. Then, Garciaparra, Nixon and Kim all got hurt and I started to worry that Boston's chance to beat up on some bad teams early in the season might be wasted.
So far, however, the Red Sox have cruised along and what has happened in the first two Red Sox-Yankees series has been entirely unexpected.
If you had told me that the only two exciting games out of the first six Boston-New York matchups would be the two Bronson Arroyo-Kevin Brown games, I might have believed you. If you had told me that Boston would win both games, I probably would have laughed out loud.
For Boston to win five of six games without two starting position players, including two games in which their sixth-best starter was facing the pitcher who is arguably New York's ace, just gives every Red Sox fan out there more and more reasons to be confident in this team.
And if I can't get at least a little excited about the fact that I'm going to Yankee Stadium tomorrow with a chance to see my favorite team sweep my least favorite team to take a 6-1 lead in the season series, well, then I'm not sure exactly what I can get excited about.
Actually, more than excitement, what I'm feeling these days is calm. The Red Sox have not been worrying me at all recently. Even when they blew a 3-1 lead against Toronto on Thursday and lost on a grand slam by the No. 9 hitter, I wasn't really upset. They still won the series and I expected them to bounce back just fine, which they obviously did.
And after tomorrow, they play their next 26 games against Cleveland, Tampa Bay, Toronto, Texas and Kansas City, and they should get Garciaparra, Nixon and Kim back at some point during that stretch.
Meanwhile, the Yankees look awful and a lot of fans are starting to get worried. I know it's only April, but when every other sentence you hear from a caller on the radio or a friend who's a fan of the Yankees is, "It's only April," then you know things aren't exactly going according to plan.
The Yankees chances of reaching the playoffs have never really been called into question since they started this amazing run. I still think New York's a virtual lock to make the post-season, but this is the latest in the year the Yankees have been below .500 since 1997 and it's nice to hear some doubt creeping into the voices of Yankees fans.
In fact, the main reason that I want Boston to complete the sweep tomorrow isn't that I want the Red Sox to keep on winning. It's that I'm really curious to see how the full house at Yankee Stadium would react.
I've got to admit, however, that I won't be wearing any Red Sox paraphernalia. I'm not quite as curious to see how Yankees fans might take out their frustrations on an obvious Red Sox fan.
Sunday Night
LM: Ben, you're my boy, but if I saw you right now, I'd probably kill you.
I guess I'm not as upset about today's game as the last one, because they lost to Pedro, and Vazquez proved that he's capable of dominating the Red Sox. Take away that one swing by Ramirez, and they might still be playing.
If I want to look for a silver lining of this weekend, it's that the Yankees stayed so close in the last two games despite their offensive woes. But then, they stayed close because of Brown, Vazquez and the bullpen, none of which were a problem anyway. So it's not much of a silver lining — unless they pitch that way against Boston later when the Yankees are hitting.
Don't fool yourself, it's not the quality of competition that's shutting down the Yankees, they're shutting themselves down. Through Sunday's games, the Yankees' opposing pitchers' had a cumulative 4.88 DIPS ERA — about the equivalent of Brewers pitching or Tigers pitching.
Check out these numbers for the Yankees' "regulars":
GPA
                    2004     Career     Diff
Derek Jeter         .166      .289     -.123
Bernie Williams     .179      .298     -.119
Ruben Sierra        .155      .255     -.100
Enrique Wilson      .137      .219     -.082
Alex Rodriguez      .267      .316     -.049
Gary Sheffield      .268      .312     -.044
Jason Giambi        .295      .324     -.029
Hideki Matsui       .270      .269     +.001
Jorge Posada        .356      .289     +.067
Only two regulars are outperforming their career numbers, Jorge Posada and Hideki Matsui — who's barely doing better than last season — while seven Yankees are batting worse than their career numbers, and four of them — almost half the lineup — have a GPA below .200.
It's more than reasonable to expect declines from Gary Sheffiled and Jason Giambi this season, but there's no way that Sheffield and A-Rod are league-average hitters, or that Derek Jeter is a .166 GPA hitter.
One can also look at this and ask why Ruben Sierra is playing half the games when Travis Lee and Tony Clark are available, and what Miguel Cairo needs to do to get a shot at an everyday job, but the key thing a Yankees fan can get from these numbers is that it's not time to panic, even if the Yankees are 1-6 against Boston and three games under .500. The Yankees are going to hit a lot better than they have, they're just insanely unlucky so far.
But that doesn't mean you can't throw chairs.
Go ahead and feel good about your team's sweep, Ben, but don't get overconfident about our next meeting. The Yankees' hitters will probably show up for that one.
BJ: At the moment, I can't think of a game I've enjoyed being at more than today's. It was cold and wet and I wasn't dressed for the weather, but there was no way you were getting me to leave early. Not only did I stay in my seat the entire game, I even kept score the whole game, using my coat to protect the program (which cost $7, by the way) from the rain.
It was just a beatiful game if you're a Red Sox fan. Pedro was about as good as ever and the Yankees just looked lost out there.
You mentioned that it's okay for Yankees fans to throw their furniture around a bit, but I didn't see many angry New York fans after the game today. Most of the fans I saw were walking around wearing a look of stunned disbelief on their faces.
You might not be worried about the Yankees, but you have to admit that you never saw this coming. I can't say that I saw it coming either, but I did say that I liked the Yankees trading for Alex Rodriguez because it increased the expectations of the team much more than it increased the talent level of the team.
The Yankees have a good lineup, but I'm not sure it's a great lineup. Enrique Wilson is a black hole at the bottom of the lineup, Hideki Matsui's an average corner outfielder at best, and whatever combination of Bernie Williams, Kenny Lofton, Tony Clark, Travis Lee and Ruben Sierra you use to fill center field and first base (or DH) probably is only going to be average at best as well.
So, the Yankees will probably end up with five great hitters, three average hitters and one terrible hitter. They could certainly lead the league in runs with that, but it wouldn't shock me if they didn't either.
And while you're right that the Yankees' hitters will probably show up for the next Boston-New York series, you've got to remember that all of Boston's hitters should be healthy enough to show up as well.
Both offenses are clearly struggling right now, but one is on a 12-6 team with two hitters injured and an easy part of the schedule coming up while the other is on an 8-11 team that's mostly healthy and has a lot of tough games ahead of them.
I don't know if it's time for Yankees fans to panic yet, but I'm glad it's even an issue to consider.