A bold couple of statements: The Giants should have been the favorites to win the 2010 World Series—Hint: they weren't. And if you're looking for a Cinderella story in 2010, the poor, inadequately-housed Oakland A's would be a good place to start. I write, you decide…
Over at Bay City Ball, Chris Quick recently did something awesome. In a nutshell, he did a franchise scatter plot for the Giants (New York and San Francisco) using adjusted OPS (OPS+) and adjusted ERA (ERA+):
The idea is that we can split past Giants teams into four quadrants based on hitting and pitching. The vertical axis represents team pitching by adjusted ERA, or ERA+. The horizontal axis represents team offense by adjusted OPS, or OPS+. OPS+ and ERA+ are fairly simple concepts in baseball statistics these days – each is adjusted for league, park, and era (making them good tools to compare the 1905 Giants to the 1985 Giants). The league average is scaled to 100, meaning that if you score 110, you are 10% better than league average.
If you're a Giants fan, I implore you to check it out—actually, I implore you regardless, as this is just one of many great graphs you're likely to find on his page. As such, he was a great choice for Neyer's SweetSpot.
But it was something buried in his comments on the graph that really got my neurons firing: "The old adage that, "Pitching wins championships" rings true for the Giants franchise." It does.
In true Bill Jamesian fashion, this brings us to a question. Does pitching really win championships? This is something people have looked at quite a lot, and the results have pretty clearly shown this is the case. But using Chris' method, we can test it once again.
I think you'll be more shocked by the results than you might imagine.
I've pulled both the ERA+ and OPS+ for every modern World Series champion since 1903. There have been 106 winners: The Boston Americans won it all in 1903 and the San Francisco Giants in 2010. It's also worth noting there wasn't a series in 1904 because the New York Giants (John McGraw specifically) refused to play what they believed was a far too inferior team, the Boston Americans, who later became the Red Sox, of the junior league. Perhaps, this is one of the origins of the term "Junior Circuit." The other omission is 1994, which ended in strike rather than a Fall Classic. Brutal.
The Yankees hold the record for World Series championships with 27, while the St. Louis Cardinals trail overall but lead the National League with 10. Other franchises with greater than five are the Oakland A's—they've also played in Philadelphia and Kansas City—with nine, the Boston Red Sox—they were originally called the Americans—and the San Francisco Giants (formerly of New York), and the Los Angeles Dodgers (formerly of Brooklyn) are tied with six each.
I've labeled a few teams in the scatter plot that are particularly notable for one reason or another, but mostly because they are outliers.
.
What you should notice immediately is the plethora of dots above the red line which delineates an average pitching team (ERA+ of 100 or more) and a below average pitching team (ERA+ below 100). There have only been three teams in 106 chances who have won a World Series when their regular season ERA+ was less than 100. They are the 1987 Minnesota Twins, the 2006 St. Louis Cardinals and the 1913 Philadelphia A's. A team of below-average pitching has only won it all 2.83 percent of the time, which I personally find to be mind-blowing.
More often than not, the team that wins it all is going to land in the top right portion of the graph, which means they'll have both good pitching and good hitting. But, a team can be below average offensively and still win it all, as 33 of the 106 winners have proven (33.02% percent).
I think this really hammers home the point that pitching really does win championships; that you need at least an adequate stable of arms to have a prayer. Trying to win the Fall Classic without league-average pitching has proven to be about as fruitful as attempting to drive a car without gas. You're not going to get very far. So, if you had to choose which is more important between offense and pitching, the answer is obvious: run prevention.
I looked at the data a lot of ways, so here are some others:
• Only 22 of 106 winners had better hitting than pitching (20.75 percent)
• Only eight of 40 winners had better hitting than pitching in the divisional era (20 percent)
• Only two of 16 winners had better hitting than pitching in the dead-ball era (12.50 percent)
• Since the offensive-centric Reds of the 1970s, aka The Big Red Machine, only five of 33 have had better hitting than pitching (15.15 percent)
• The average World Series winner had an OPS+ of 103.47 and a median of 104
• The average World Series winner had an ERA+ of 113.84 and a median of 113
• Thus, on average, the winner has an ERA+ of 10.37 more than its OPS+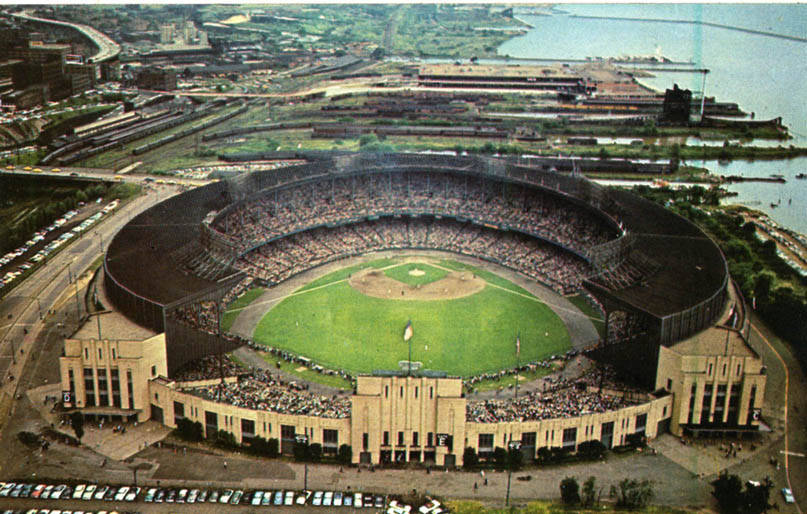 I also took the liberty of averaging each teams OPS+ and ERA+ to determine how much better than average they were overall. I then averaged all of those numbers, whereby I discovered the average World Series champion has graded out at 108.7, or about eight percent better than league average.
If you take the most recent champion, the San Francisco Giants, and add their OPS+ (95) and ERA+ (121) from 2010 together, you get a grade of 108. This goes to show their World Series title in 2010 shouldn't be considered lucky or a fluke, rather, they were a perfectly average champion. What's more, their excellent ERA+ fulfilled the pertinent requirement of at least adequate pitching. Looking at the data this way would make a lot of pundits feel silly on their pre-postseason picks, routinely expecting them to lose.
It's also an awful lot of fun to take a look at those teams that stand out… like the 1907 Chicago Cubs. They own the biggest disparity between offense and pitching with a whopping delta of 52 (90 OPS+ and 144 ERA+). Their entire pitching staff probably required back surgery after the season.
That Cubs team was the World Series winner with the best pitching (ERA+ of 144) ever, and it's really not even close. These guys could really throw the pill. They had four starters with 27 or more starts with ERAs under two. Anchoring the staff was 26-year old Orval Overall (great name, by the way) who threw 268.1 innings with a 1.68 ERA and a 23-7 record. He threw the most innings, anyway; his personal ERA+ was 149.
But he was accompanied by Mordecai Brown (20 wins, 1.39 ERA, 233 IP, 179 ERA+), Cal Lundgren (18 wins, 1.17 ERA, 207 IP, 213 ERA+), Jack Pfiester (14 wins, 1.15 ERA, 195 IP, 215 ERA+ and Ed Reulback (17 wins, 1.69 ERA, 192 IP, ERA+ 148).
The offense did just enough with an OPS+ of 92, and the pitchers were most certainly helped by Harry Steinfeldt… Joe Tinker, Johnny Evers and Frank Chance, which, according to Bill James, may have been the very best defensive infield in history, immortalized in "Baseball's Sad Lexicon," aka "Tinker to Evers to Chance."
These are the saddest of possible words:
"Tinker to Evers to Chance."
Trio of bear cubs, and fleeter than birds,
Tinker and Evers and Chance.
Ruthlessly pricking our gonfalon bubble,
Making a Giant hit into a double –
Words that are heavy with nothing but trouble:
"Tinker to Evers to Chance."
When you consider what James said (subscription), referring to the famous poem just this past week, there's a good chance we should be giving that infield an awful lot of the credit:
He was putting in words what was in the air: that this was the greatest defensive infield that anybody had ever seen. And in fact it was.

I know that not everybody agrees with this. I know that there are other people who have looked at this issue and reached a different conclusion. I've looked at the issue myself at other times, not knowing as much as I do now, and reached a different conclusion. I'll have to leave it up to you to weigh this analysis against the others. But it is my opinion that Joe Tinker was very possibly the greatest defensive shortstop in the history of baseball, and that he is a well-deserving Hall of Famer.
Another would be the 1910 Philadelphia A's. The combination of their 114 OPS+ and 133 ERA+ (grading out at 123.5) makes them one of the best World Series champions of all time.
Everything for the 1910 A's started with their brilliant, Hall of Fame second baseman Eddie Collins. He led the team that year with a .324 average, .382 on-base percentage (OBP) and 152 OPS+. He was also a spectacular fielder. Home Run Baker (another splendid name), Rube Oldring and Danny Murphy were excellent as well with OPS+'s of 126, 142 and 143.
On the pitching side, Jack Coombs led the league with 31 wins and 13 shutouts. He threw 353 innings with a fantastic ERA+ of 182. Also impressive were Cy Morgan (290.2 innings, 153 ERA+) and Chief Bender (250 innings, 150 ERA+) who helped them to capture the pennant and ultimately win their first World Series championship.
In addition to those 1910 A's, the 1913 version of the A's is worth a look for different reasons: They couldn't really pitch. They hit well enough with an OPS+ of 116 but their 87 ERA+ was pretty dreadful.
Every regular posted an OPS+ of 100 or better with the exception of catcher Jack Lapp. Once again, Eddie Collins led the way, this time with an OPS+ of 163 and 10.4 wins above replacement (WAR). He was closely followed by Home Run Baker who led the league with 12 home runs and 117 RBI—this was the third of four straight years where the aptly named chap would lead the league in round-trippers. He also had a 167 OPS+ and finished with 9.4 WAR. He wasn't as good defensively as Collins but led the offense.
But that's not really why I've singled them out. I do so because they were the worst-pitching World Series champion in history. Eddie Plank, Bob Shawkey, and Chief Bender all pitched well with ERA+'s of 106, 118 and 125, but the performances of Boardwalk Brown, Bullet Joe Bush and Byron Houck brought them down terribly, with ERA+'s of 94, 72 and 67. Unfortunately, Coombs wasn't around to help, as he caught typhoid fever in spring training and nearly died. Still, they managed to win it all without him.
Here's a team you might recall: The 1927 Yankees. At this point, the dead-ball era is over and Babe Ruth is the ballast of the New York lineup. But, as we'll soon learn, they had excellent pitching as well. To put their pitching into context, realize they had an ERA+ of 122 versus the 121 the 2010 Giants posted. Also, that 122 ERA+ was accompanied by Murderers' Row (OPS+ 127).
Behind Ruth, they won 110 games, the AL pennant and swept the World Series. Among Ruth were Tony Lazzeri, Bob Meusel and another fine hitter: Lou Gehrig. Gehrig was just 24 but hit .373/.474/.765 for an OPS of 1.240 and OPS+ of 220. He also had a league-leading 175 RBI and 52 doubles to go with 47 home runs. His efforts earned him the MVP.
I probably don't need to tell you this, but 175 RBI is an absurdly high mark. But it was a golden age for driving in runs, apparently, because every single player in the top 10 of the single-season leaderboard for RBI did it between 1921 and 1938. Gehrig appears in the top 10 three times, and his 175 RBI season is tied for fourth with Jimmie Foxx's 1938 season. His 1930 season with 174 places sixth, his 1931 season with 184 places second. Hack Wilson's 1930 takes the cake with 191.
Ruth managed an even better OPS+ of 225 with his 60 home runs and 164 RBI. There really aren't words to describe a one-two punch like Gehrig and Ruth; it'd be enough to make any right-handed pitcher wet his pants. Even Pedro Martinez, probably.
If their offense wasn't enough to handle, their staff was also fantastic. They had five starters make more than 20 starts each, and the worst of them, George Pipgras, had an ERA+ of 95. Waite Hoyt, Herb Pennock, Urban Shocker and Dutch Ruether each finished with above-average ERA+'s: 148, 130, 137, and 115. And, coming mostly out of the pen, Wilcy Moore was their best in 50 games with a 2.28 ERA, 19 wins, 213 innings and a 171 ERA+.
It was with both the ferocity that they hit and pitched that made the 1927 Yankees one of history's greatest teams, if not the greatest. They were incredibly balanced, but it's possible they're not quite remembered that way considering their nickname: Murderers' Row.
The St. Louis Cardinals of 1942 and 1944 were remarkable teams as well, led by their star outfielder Stan "The Man" Musial—he won the Triple Crown in 1943—but I'll instead skip all the way to the "Amazin's" and 1969.
The 1969 Mets were known as the "Miracle Mets." They piqued my interest because, well, they are the classic example of a crummy-hitting team winning it all. They finished with a dreadful OPS+ of 84, worst all-time for World Series winners. But, they had an ERA+ of 122 that saved them. It was just as well, a magical year with Woodstock, landing on the moon and the Jets, Knicks and Mets all winning championships.
Second baseman Ken Boswell was about league average with a 103 OPS+ and center fielder Tommie Agee (122 OPS+) and Cleon Jones (151 OPS+) really saved them. Agee led the team with just 26 home runs and 76 RBI. Only three players hit even 10 home runs.
But, they had the pitching. Tom Seaver led the league with 25 wins and, behind 273.1 stellar innings, would eventually win the Cy Young award with his 165 ERA+. Not far behind was Jerry Koosman who had an ERA+ of 160 in 241 innings. Each of their starters had an ERA+ greater than 100 and Tug McGraw held down the bullpen with an ERA+ of 163 in 100.1 innings. Even 22-year old Nolan Ryan got in on the fun with 89.1 solid innings. They rode those arms all the way to their first World Series title, besting the heavily-favored Baltimore Orioles in four straight wins after dropping the opener.
The last team I want to address specifically is the 1976 Cincinnati Reds, aka The Big Red Machine. And they didn't call them that without a reason.
Their pitching was merely adequate (100 ERA+), so their hitters carried the majority of the load with an OPS+ of 120. If you're looking for balance and stability, this team had it. Every one of their starting position players played in at least 135 games and had over 500 plate appearances. What's more, every last one of them was an above-average hitter with an OPS+ over 100. The standout among them was Joe Morgan, one of the best second baseman of all time. He doesn't love sabermetrics, but they love him.
Morgan hit .320/.444/.576 and finished with an OPS+ of 186. He hit 30 doubles, 27 home runs, drove in 111 and stole 60 bases to boot. He led the team by a long shot with 9.9 WAR, which is no small feat amongst Pete Rose (6.5), Ken Griffey (5.5) and George Foster (5.0). Morgan's season earned him a second straight NL MVP award and fourth straight Gold Glove.
The pitchers did just enough with Pat Zachry tossing 204 innings with an ERA+ of 128 and Rawly Eastwick coming out of the pen and finishing with an ERA+ of 168 in 107.2 fine innings.
The last thing I'll not are the 1987 Twins and 2006 Cardinals. They appear on the lower left corner, signifying their ability to win a championship despite both below-average pitching and below-average offense. They help to explain the fact that any team making it to the tournament has a shot to win it all. The odds are against a flawed team, sure, but all you really need is a shot.
The fact that each of these below-average winners appeared relatively recently shouldn't surprise us. Once divisional play began, a really great team could be knocked out in the League Championship Series (seven games), versus heading straight to the World Series. A smaller sample of games will always result in more upsets, which is a simple concept. What's more, when the Wild Card team was added shortly after the Giants won 103 games in 1993, only to find themselves outside the tournament, such an occurrence became even more likely with the five-game Divisional Series.
—-
Returning to our question: Does great pitching win championships? The answer to that question is a resounding yes. History has shown that it's not only preferred, but very nearly an absolute necessity to have, at the very minimum, a league-average pitching staff. Beyond that, a quality offense helps, but pitching is king.
With this in mind, I think the 2011 version of the Yankees is once again in trouble, the Phillies have one heck of a shot at winning it all, and the Giants absolutely have to be considered a threat to return to the Fall Classic. Those teams that can't throw a team ERA+ of 100 out there are probably better off packing it in then heading to October.
What's more, the A's, who had and OPS+ of 92 and ERA+ of 116 in 2010, are probably a whole lot closer to getting back to October than anyone thinks. They've returned a solid bullpen and enforced it to the point that it's petrified, and added several offensive pieces that should push them closer to a league-average offense. With that young starting pitching, much like the Giants', they are on their way.
You might have to squint a little to see it, but you might even say they're better positioned than the powerful Yankees. Still, if the Red Sox can stay healthy I think they are probably 2011's best bet. But that's why they play the games, because the best bet doesn't always win.
Stats throughout were pulled from baseball-reference