On a warm Kansas City evening in 1991, with some 20,000 fans stepping through the turnstiles and into baseball lore, Orioles manager Frank Robinson took hold of the Baltimore lineup card and judiciously designated Sam Horn for the express purpose of hitting, just as he had done for 56 of the team's 84 games. Indeed, in his previous four big league campaigns, Horn had never displayed an on-field talent beyond the act of hitting a baseball very hard and very far. With Boston in 1989, he had played all of four innings at first base. And with Baltimore in 1990, he had played 10 games at the position, accruing an RF/9 — range factor per nine innings — of just 7.55. For comparison, note that Keith Hernandez posted a 10.13 for the Indians that season, and Hernandez was 36 years old.
Sam Horn, alas, was no Gold Glover.
And Frank Robinson knew it. In each of the other 245 games of his major league career thus far, Horn had been designated strictly and sensibly as a hitter, either pinch hitting or serving as the DH. And so it was on July 17 at Royals Stadium, when Robinson slotted Horn into the cleanup position against starter Mark Gubicza and the last-place Royals.
At game's end, the numbers would show that despite his designation, Horn had hit the ball but once: In the top of the 15th inning, with a chance to break a record, he had instead hit a 1-0 pitch from reliever Luis Aquino into right-center field for a two-out double. Today, we are all poorer for Horn's sudden and theretofore unbidden measure of hand-eye coordination. Had he whiffed, Horn would have separated himself from an inglorious collection of big league players by establishing a one-game record of seven strikeouts.
As it stands, Horn remains tied with seven others at six whiffs apiece. Gathered now in baseball infamy, they are set apart by a mere few facts. Though each achieved the dubious feat in an extra-inning game, only two did so in six total plate appearances. Only one came away with his team victorious. Only one was a pitcher and thus had something of an excuse. And only one, it must be said, gave his name to the ignominious performance.
Following the game in Kansas City, a 9-8 Orioles loss, Baltimore pitcher Mike Flanagan had a message for the press: "Three strikeouts is a hat trick, four is a sombrero, five is a golden sombrero and six is now called a Horn."
Flanagan was wrong about the golden sombrero. That's four whiffs in a game.
Five whiffs is a platinum sombrero, and 64 major leaguers have worn it in a nine-inning contest. Alex Rios wore it twice. He had no fashion sense.
But six? Some call it a titanium sombrero, which is not a hat under which one can hide, but a Horn, in fact, it is. For Horn himself, it might have seemed an unfair designation, given that five other men had whiffed six times in a game. Why not a Weilman or a Cowan or a Cooper? And it might still seem unfair, given that two other players — Geoff Jenkins and Alex Gonzalez — have done it in the time since July 17, 1991. But whatever its appellation, a six-whiff game is something exceedingly rare and precious, an achievement so improbable that it could never have happened but for the quirks that come with the game.
…
Arguably, Carl Weilman never should have stepped to the plate at all, let alone six times and especially against Walter "Big Train" Johnson. Bad luck, you'd have to call it.
Then again, at the end, bad luck marked his career and his life.
Standing nearly 6-foot-6 and weighing 187, Weilman was the Randy Johnson of his day. Hall of Famer Tris Speaker would cite the lanky lefty among the toughest hurlers he faced. No less than Ty Cobb would claim Weilman as his greatest challenge. After losing the first three starts of his big league career, in 1912, the 22-year-old notched consecutive shutouts against the White Sox while pitching for the Browns. Later that fall, in an exhibition game against the Cardinals, he missed a no-hitter by inches when a fly ball landed barely fair.
The 1913 season began just as auspiciously for the crafty control artist, as he beat Ty Cobb's Tigers twice and Buck Weaver's White Sox once. But things began to unravel pretty quickly for both Weilman and his team. Having pitched to a 2.79 ERA in his rookie season and a 2.38 ERA across his first six starts of 1913, Weilman hit a rough patch, pitching to a 6.08 ERA across his next six starts. He pitched better across his next 11 games, posting a 3.31 ERA, but more pertinent was his offensive performance leading up to the fateful July 25 contest.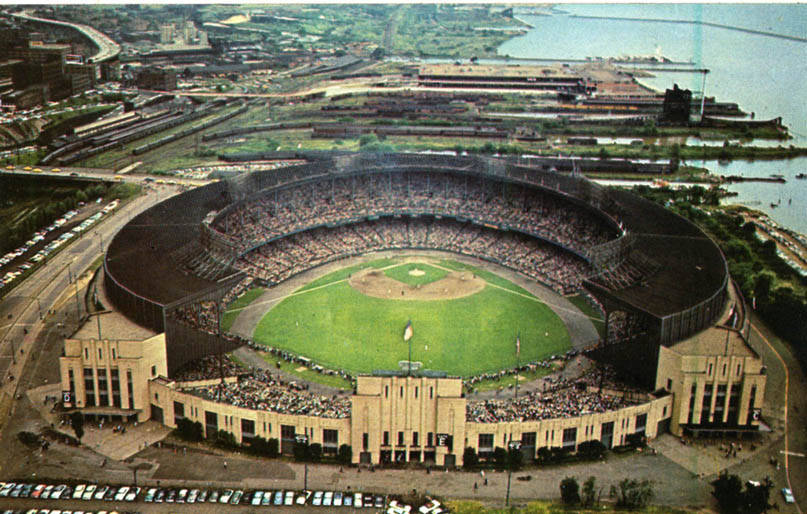 In short, it wasn't good.
Prior to the game against Walter Johnson's Senators, Weilman had produced a slash line of .159/.229/.388 in 44 at-bats. He had posted no extra-base hits among his seven knocks and had struck out an unlucky 13 times. One problem was his strike zone. It was huge. People called him Woolworth, after the world's tallest building, because of his crazy height.
The other and most obvious problem was this: He was a pitcher! And the designated-hitter position — the one that would allow Sam Horn a career — remained 60 years in the offing.
Entering the July 25 game at Griffith Stadium in Washington, D.C., however, Weilman was slated to be neither a hitter nor a pitcher. The same went for Johnson. Starting on the mound for the Browns was George Baumgardner, but after the young right-hander yielded three hits — two of them home runs — among the first four batters, skipper George Stovall lifted Baumgardner and inserted Weilman with just one out in the inning. He would go on to pitch 14.2 innings and, in the process, get six plate appearances, four against Johnson.
Johnson, for his part, entered with two outs in the fourth inning. History doesn't record the play-by-play, but suffice it to say that if the Senators hadn't tied the game in the eighth inning, Weilman might never have toted the lumber to home plate — and back to the Browns dugout — a half dozen times, forever unconnected to quantifiable contact.
In the end, neither Weilman nor Johnson got the win.
And neither got the loss.
It ended in a tie.
In 1924, four years after tuberculosis ended his career at age 30, Carl Weilman, with a 2.67 ERA, 84 wins and one memorable tie to his credit, succumbed to the disease that had taken him from the mound. His record of six strikeouts — now another tie — remains intact. In that game he also struck out six as a pitcher. It is no record, but it remains part of his day.
…
Twenty-two years after his bizarre death put an end to his fascinating life, Don Hoak made himself known, or remembered, in the film City Slickers.
In the scene, city slickers Mitch, Phil and Ed are sitting with cattle-drive partner Bonnie when talk turns to baseball.
"Ugh," she intones. "Baseball."
"So," Phil says to Bonnie, "do you hate baseball?"
"No, I like baseball," she replies. "I just never understood how you guys can spend so much time discussing it. I mean, I've been to games, but I don't memorize who played third base for Pittsburgh in 1960!"
"Don Hoak!" they shout in near unison.
Indeed, Don Hoak did play third base for Pittsburgh in 1960 and played it well, finishing second to teammate Dick Groat in the National League MVP vote while earning his second World Series ring in the past six seasons.
His excellent 1960 campaign, when he turned an .810 OPS into 90 runs created and a career-best 5.1 WAR, came four years after a dismal 1956 campaign that saw him post a league-worst .215 batting average and strike out six times in a 17-inning game against the Giants at Wrigley Field. Evidenced in four good to great seasons in the time since his lone year as a Cub, his dramatic improvement had come on the heels of two big changes.
In the winter of 1956-57, following years of terrible headaches and sleepless nights, Hoak underwent a four-hour surgical procedure to remove 26 pieces of bone splinter and cartilage from his sinus cavity. According to Hoak, the headaches vanished. He finally got some shut-eye.
Following his trade to the Reds prior to the 1957 season, he changed his batting stance from a crouched position that made him resemble "the Holland Tunnel with a bat in his hands," according to one sportswriter, to an upright position. The result: his only All-Star nod and a career-best .863 OPS.
Neither the stance nor the surgery had arrived on May 2, 1956, when Hoak stepped to the plate against Giants starter Al Worthington and struck out looking to begin the bottom of the first inning. The next batter, Solly Drake, connected for the second of his two career homers to put the Cubs up, 1-0. More than mere trivia, the homer would matter to Hoak. Without it — and while acknowledging that we cannot be certain what might have transpired in some alternate timeline — the game would not have been tied, 5-5, after nine innings, when Hoak had notched just three strikeouts. Hoak also could have blamed Giants shortstop Al Dark, who, in the fourth inning, gunned down Russ Meyer at home plate.
In the bottom of the 10th, with the score still knotted and a runner on first base, Hoak went down swinging against reliever Steve Ridzik. It marked his fourth whiff against four pitchers on the day. In the 13th, with a runner again on first base, Hoak made contact for the second time in the game — he had singled in the fourth — by executing a sacrifice bunt.
He now stood at 1-for-5, with a walk and the sac bunt. It wouldn't send him to the Hall of Fame, but there had been worse games in the history of baseball.
The game, however, hadn't ended yet.
With two outs in the bottom of the 15th, Hoak faced reliever Windy McCall with a chance to be the hero. At second base as the potential winning run stood Gene Baker. Crouched in his tunnel-like stance, Hoak instead fell victim to an unheroic whiff, his fifth.
His sombrero had gone from gold to platinum.
After the Giants had taken a 6-5 lead in the top of the 17th, Hoak stepped into the role of potential hero once more. With two outs and pinch runner Richie Myers standing on second base in one of his four career major league games, Hoak took his stance against right-hander Ruben Gomez. He then entered history in the worst way.
He went down looking to end the game.
It isn't his lone lasting mark.
During a 1957 game, Hoak stood at second base and another runner at first when Reds teammate Wally Post hit a chopper toward Braves shortstop Johnny Logan. Running, Hoak grabbed the ball and tossed it to Logan, preventing a likely double play. Days later, MLB enacted a rule by which both batter and runner are called out if the runner purposely touched the ball.
On May 26, 1959, Hoak touched the ball in a differently dramatic fashion by making the 13th-inning error that ended Pirates starter Harvey Haddix's epic bid for a perfect game.
Did the drama end there? It did not.
In 1961 he divorced his first wife, whom he had married in a group ceremony at home plate at a minor league field, and married singer/actress Jill Corey. He then left for the Dominican Republic to manage a Winter League team. The season was cut short, however, by the chaos that ensued in the aftermath of dictator Rafael Trujillo's assassination.
Hoak went home.
There, on Oct. 9, 1969, he suffered a fatal heart attack while chasing a man who had just stolen his brother-in-law's car. Hoak was just 41 years old. But baseball will not forget him.
…
Rick Reichardt was the Bonus Baby who changed baseball.
Though largely overlooked today, Reichardt stood at the center of a bidding war so frenzied that it spurred the creation of MLB's first-year player draft.
Prior to the implementation of the draft, in 1965, amateurs were free to sign with any team they preferred, which effectively meant that wealthy teams like the Yankees could sign and stockpile top-tier talent while poorer teams got stuck with the dregs.
And so it was in 1964, when Reichardt, a two-sport star out of the University of Wisconsin who had led the No. 2 Badgers to a 1963 Rose Bowl clash against No. 1 USC, flirted with several teams before signing a record $205,000 contract — the equivalent of more than $1.68 million today — in front of TV cameras and microphones inside the penthouse suite of Los Angeles Angels owner Gene Autry's Hotel Continental on the Sunset Strip.
Talk about a bonus, baby.
In 1966, a year after the A's selected Rick Monday No. 1 in an inaugural draft that Yankees executive Johnny Johnson likened to Communism, 23-year-old Rick Reichardt, the man who had inspired a revolution, stepped to the plate against starter Sonny Siebert in a game against the Indians and went down swinging to end the first inning.
No big deal, right?
After all, he had struck out once in each of 12 games that year.
In addition, Reichardt was on a roll. Batting third in the lineup, the 6-foot-3, 210-pound Wisconsinite had entered with 12 homers and a .982 OPS. In his 42 games, he had struck out just 26 times. Now in his first full season after a pair of partial campaigns, Reichardt led off the bottom of the fourth inning with his team trailing, 4-1, looking to start a rally.
Instead he whiffed.
No big deal, right?
After all, he had struck out twice in each of four games that year.
In the sixth inning, the right-handed Reichardt stepped to the plate for a third time against the right-handed Siebert. Burdened already with a pair of Ks, Reichardt perhaps should have expected trouble from Siebert. Late to enter the big leagues, at age 27, Siebert had mastered the arts of changing speeds and pitching to locations. Though supremely gifted, Reichardt was still raw, having played just 188 games in the minor leagues.
And Seibert, too, was on a roll, having entered with a 2.48 ERA. Of course, what neither Reichardt nor the rest of the Angels lineup could have known was just how rollin' Seibert was: Two starts hence, Seibert would toss a no-hitter against the Senators.
Now, Siebert whiffed Reichardt again.
But no big deal, right? Riiiiight?
After all, he had struck out thrice in each of two games that year.
In the seventh inning, Reichardt waited in the hole as Jose Cardenal took Siebert deep for a two-run homer to tie the game, 4-4. As a result, reliever Steve Hargan replaced Siebert. Reichardt had to have been happy about the change. But hey, be careful what you're happy about. Not only did Reichardt strike out against Hargan to end the seventh inning, he also grounded out against Hargan to end the ninth inning with Jim Fregosi on second base as the potential winning run and the score still knotted.
Yep. If Cardenal hadn't homered…
Leading off the bottom of the 12th and still facing Hargan, Reichardt whiffed again. He was now 0-for-6, with five K's. Again facing Hargan in the 14th, and with the potential winning run on first base, Reichardt whiffed once more. He had just tied the record.
And the game hadn't ended yet.
With his team trailing, 7-4, Reichart stepped to the plate with one out in the bottom of the 17th with a chance to start an unlikely rally. Behind him laid the days of leading the Big 10 in pass receiving with 26 catches for 383 yards; the days of batting .472 in the Big 10 season; and the one day of heading to an NBC party and inspiring actor Tony Curtis to take one look at a golden boy and mutter, "Who is that guy?" Before him, for the fifth time tonight, stood Steve Hargan. Before him, too, laid the specter of sole possession of a dubious record.
Instead of whiffing for a seventh time, however, Reichardt grounded out.
Hey, an out is an out, right? Wrong.
…
In 1974, after three straight years as a late-season call-up, Cecil Cooper at last got the nod as Boston's Opening Day first baseman. It was in this role that Cooper opened the Red Sox's June 14 game against the California Angels at Anaheim Stadium. On the mound for the Angels stood a fireballer and fellow small-town Texan by the name of Lynn Nolan Ryan.
Cooper had faced Ryan once earlier that season, on April 30, when he struck out in his first three at-bats, flied out in his fourth and, likely to the sweetest relief, homered in the ninth. For his part, Ryan entered the June 14 game averaging just over a strikeout per inning. It didn't take long for him to nudge that mark upward by whiffing Cooper to begin the game and striking out the side around a Carlton Fisk single and a Carl Yastrzemski walk. But baseball had seen innings like this one before. It was nothing new or foreboding.
In the third inning, Cooper went down swinging again. But, hey, par for the course, right? This was Nolan Ryan! A year earlier, Ryan had fanned a record 383 batters. Cooper hadn't been the first, and wouldn't be the last, to whiff against Ryan in his first two at-bats.
In the fourth, Cooper stepped to the plate in the midst of an expressly Ryanesque inning. The right-hander had begun by walking the bases full. Next, he had fanned Dick McAuliffe, walked in a run and whiffed Mario Guerrero. Now, with the bases still juiced, the Refugio-born Ryan coaxed yet another swing-and-miss from the Brenham-born Cooper.
Hat trick!
In the sixth inning, Cooper went down swinging with two runners on base to end the frame. In the eighth, with one runner on base, he whiffed yet again to end the inning. Cooper had just tied a big league record by striking out five times within nine innings.
The game, alas, had not reached its end.
In the 10th, still facing Ryan, Cooper at last hit something other than air, popping out to catcher Ellie Rodriguez with a runner on first base. A small victory, is what people call it.
In the 12th, still facing Ryan, the Boston first baseman went down swinging to end an inning again. Cecil Cooper, having entered with a batting average of .297, had just tied the record with his sixth whiff.
The K of Cooper had been Ryan's last of the night. After 13 innings, he was finished. In the 15th, with the score still knotted and Ryan at last off the bump, Cooper stood in the box with a chance to set the record for strikeouts. Instead, he flied out against reliever Barry Raziano. For the fifth time, Cooper had just ended a Red Sox half-inning.
It would be their last.
In the bottom of the frame, a Denny Doyle double off Luis Tiant plated Mickey Rivers with the winning run. The game had finally ended, but the numbers would stand the test of attrition. Not only had Cecil Cooper struck out six times, Nolan Ryan had struck out 19 batters and thrown 235 pitches.
That's 235, with a 2 and a 3 and a 5.
Not to be outdone, Luis Tiant had gone the entire game on the mound. His pitch total is lost to the fog, but he went 14.1 frames in taking the tough loss.
Just as prominent is this: The 15-inning slog appears to have generated no negative effects on the principal players. The following night, Cooper went 4-for-5 with no strikeouts. Ryan made his scheduled start four days later and won, started five days after that and came out victorious once more, and started five days hence and pitched a one-hit shutout against the Rangers. He would later say he averaged 160 to 180 pitches per game that season.
Tiant? Five days later, against the Athletics, he pitched 10 innings of one-run ball to earn his ninth win against six defeats. Five days hence, he pitched a complete-game shutout against the Brewers. He walked none and whiffed 10.
…
Billy Cowan wasn't the only Angel having a hellish day.
As the innings had piled up, and up and up and up, so had the strikeouts. Not to mention the frustration, the vexation, the ire. By the end of the 11th inning, with the score still tied, 0-0, the Angels had struck out 17 times — all against Oakland ace Vida Blue.
Cowan, a 31-year-old outfielder in his seventh season in the major leagues, had ended the top of the frame by striking out swinging for the fifth consecutive time against Blue. Batting just ahead of him, Tony Conigliaro had just fanned for the fourth time.
Granted, Cowan had tried to make light of the situation as he and Conigliaro continued passing each other on the well-worn path between home plate and the dugout on that July night in Oakland, but Conigliaro wasn't having it.
"After a while I was saying stuff like, 'Well, it's my turn next.' But Tony wouldn't laugh," Cowan would tell the Los Angeles Times in 1991. "I watched him go from confident to semi-confident to total frustration in that one game."
Conigliaro had come to the Angels in a big offseason trade following a remarkable return from his near-fatal beaning in August 1967 at Fenway Park. After sitting out the 1968 season with blurred vision, he had returned to the Red Sox to put up 20 homers and 82 RBIs in 1969 and 36 and 116 in 1970. Upon Conigliaro's arrival in Anaheim prior to the 1971 season, Angels general manager Dick Walsh had called him "the last piece of the puzzle" for a squad that had finished the 1970 season with 86 victories.
Contrary to expectation, however, things had gone poorly for Tony C and the Angels. Entering the July 9 game in Oakland, Conigliaro had posted just four home runs, 15 RBIs and a career-worst .638 OPS. Instead of being the final piece of the puzzle, he had merely added to the frustrating riddle of a team that had seen former batting champ Alex Johnson benched for lack of hustle and All-Star shortstop Jim Fregosi go down with a foot injury. So deficient were the 40-48 Angels that they had placed Billy Cowan — a man who had hit just 36 home runs in his previous six seasons and only one this season — in the cleanup spot.
Following Blue's departure, the task of striking a ball with a bat — or at least striking it well — became no simpler for Cowan, Conigliaro and company. Upon relieving in the 12th, Rollie Fingers yielded just one hit before opening the 17th. Then, with the teams still locked in a scoreless tie, Fingers whiffed Cowan en route to striking out the side.
Cowan had just tied the record.
The game hadn't ended yet.
In the top of the 19th and with the game still scoreless, Conigliaro stepped to the plate for the eighth time on the night. To say he'd struggled would be an understatement. In the fifth, he had whiffed with runners on second and third. In the eighth, he had stranded runners on first and second. In the 11th, he had been asked to sacrifice bunt, but after failing to get the bunt down, he had struck out again. Now 0-for-7 with four K's, Conigliaro again had been given the bunt sign as teammate Ken Berry stood on first base with no outs.
After fouling the first two pitches, Conigliaro squared to bunt once more.
The pitch from Bob Locker arrived. First base umpire George Maloney ruled that Conigliaro had offered at it. Conigliaro said he hadn't. Conigliaro began to argue, and didn't stop arguing for quite some time. Maloney ejected him.
Enraged, Conigliaro took off his helmet and hit it 50 feet with his bat.
Fans jeered, shouting that it was the best contact he'd made all night.
Four hours later — after Cowan had tied a record with six strikeouts, after the Angels had set a big league record with 26 strikeouts, after the Angels and A's had combined for a big league record 43 strikeouts and after the two teams had combined for the longest 1-0 game in AL history — Conigliaro announced his retirement in a 5 a.m. press conference.
In 1975, Conigliaro would make a brief return with Boston, but after slashing .123/.226/.246 he retired for the second and final time. By that point, Billy Cowan had been out of baseball for three seasons, with his shared record intact. His final at-bat? He went down swinging.
…
On June 8, 2004, nearly 13 years after Sam Horn had Sam Horned his way into the inglorious halls of Horndom, Milwaukee outfielder Geoff Jenkins contributed six of the Brewers' 26 strikeouts as they tied the one-game strikeout record that Cowan's Angels had set in 1971.
Of course, in contrast to those Angels, who had lost, 1-0, the Brewers won, 1-0, in 17 innings against that same Angels franchise. Indeed, of the eight six-strikeout games in major league history, four — Cooper's, Cowan's, Reichardt's and Jenkins' — involved the Angels.
Coincidences aside, eight men still share a single hard-earned distinction: having trudged from the plate to the dugout a half dozen times. For Sam Horn, it came in a game that lasted five hours 32 minutes, the longest of the eight. For Geoff Jenkins, it came before 37,589 spectators, the highest turnout.
As for the worst performance, it belongs to Jenkins, but barely. In the offensive metric called WPA- — a sum of negative events for a single batter — he registered a -0.417. Ouch. As for Hoak, he posted a mark of -0.415. It's doubtful anyone can tell a difference.
Six whiffs is six whiffs. Just ask Alex Gonzalez.
The Toronto shortstop did it on Sept 9, 1998, in a 13-inning loss to Cleveland, and in only six at-bats. What Gonzalez probably hopes, with regard to his Horn, is that baseball fans think the other Alex Gonzalez did it.
As for Sam Horn, well, there's only one Sam Horn.
Of course, in his eponymous game, Horn did hit a double, draw a walk, score two runs and post a WPA- of -0.115, the least horrific of the eight.
Horn, Shmorn! How about a Hoak?!
References & Resources
Retrosheet
Baseball Almanac
Stephen V. Rice, Society for American Baseball Research, "SABR Bio Project: Carl Weilman"
Jack Morris Society for American Baseball Research, "SABR Bio Project: Don Hoak"
Orange County Register, "Angels lose in 17 innings: Their pitchers strike out 26 batters to tie a major-league record, but they get just four hits and the Brewers win, 1-0."
Chris Foster, Los Angeles Times, "Hard Day's Night : Angels Played Into the Wee Hours Before Conigliaro Lost It, and A's Won on a Bloop Single in 20th Inning 20 Years Ago"
Edwin Shrake, Sports Illustrated, "The Richest Bonus Baby Ever"
Chicago Tribune, "Haddix Retires 36 Braves in Row, Then' Loses, 2-0"
John Paschal is a regular contributor to The Hardball Times and The Hardball Times Baseball Annual.