TEAM                W      L     WIN%      RS      RA     ExW-L
New York          101     61     .623     897     808     90-72
Boston             98     64     .605     949     769     97-65
 
OFFENSE            RS/G      AVG      OBP      SLG      2B      HR      BB       SO
New York           5.54     .268     .353     .458     281     242     670      982
Boston             5.86     .282     .360     .472     373     222     658     1185
 
DEFENSE            RA/G      AVG      OBP      SLG      2B      HR      BB       SO
New York           4.99     .271     .328     .432     304     182     445     1058
Boston             4.75     .255     .316     .408     318     159     447     1132
When Billy Beane talks about the postseason being a "crapshoot" and heavily dependent on "luck" — pronouncements that are steadily misinterpreted and mocked from coast to coast — this is what he's talking about. For a second straight year it is New York versus Boston in the American League Championship Series, and there's not a person alive who can say with absolute certainty and without some sort of bias or agenda that there is a clear favorite, an easy pick to advance to the World Series.
These two teams are so strong, so even, and the rivalry so heated that literally anything could happen in a seven-game series. Last year, the Red Sox were within five outs of going to the World Series, but Grady Little left Pedro Martinez in too long and Aaron F. Boone took Tim Wakefield deep to left field, so the Yankees won the series. This year, I'm betting something just like that will happen, but the luck part, the crapshoot part, is that no one knows what it will be, who it will be, when it will be, or who will win.
In an effort to breakdown this matchup, one thing I could focus on is that, while the Red Sox finished three games behind the Yankees in the AL East standings, they actually out-scored New York by 52 runs while allowing 39 fewer runs. Boston's superior run differential, as well as the fact that they went 50-26 in the second half and 43-19 after trading Nomar Garciaparra, while New York went 46-30 after the All-Star break, suggests that Boston may be the stronger team. However, whether you choose to trust the standings or the run differentials and second-half records, the gap is small enough and the history of the rivalry long enough that the differences are nearly insignificant in a winner-take-all series.
With that said, something that might be worthwhile to look at is how each team is different from last year and how the new parts could play a role this time around. For some teams that might be a useless exercise, but the Yankees and Red Sox are both vastly different than the teams that took the field last October.
For instance, here were the pitching matchups from last year's ALCS:
            NEW YORK             BOSTON
Game 1      Mike Mussina         Tim Wakefield
Game 2      Andy Pettitte        Derek Lowe
Game 3      Roger Clemens        Pedro Martinez
Game 4      Mike Mussina         Tim Wakefield
Game 5      David Wells          Derek Lowe
Game 6      Andy Pettitte        John Burkett
Game 7      Roger Clemens        Pedro Martinez
Looking back on the series now, the thing that jumps out at me is how severely out-classed the Red Sox were in the starting pitching department. Mike Mussina against Wakefield twice? Andy Pettitte first against Derek Lowe and then against John Burkett? They were all heavily in New York's favor and even David Wells against Lowe in Game 5 was, at best, a neutral matchup.
This year, things are completely flipped around. While Lowe was even worse this season (5.42 ERA, .299 opponent's batting average) than he was in 2003 (4.47, .272), the Red Sox no longer have to count on him. Not only won't he start twice in seven games, it's very likely he won't start at all, instead coming out of the bullpen in a role he filled very well from 1999-2001. In Lowe's place, essentially, is Curt Schilling, which is the sort of upgrade that can swing a series like this.
Schilling will start at least two and potentially three of the seven games, getting things going in Game 1 against New York's Game 1 starter from last year, Mussina. After that, Boston's rotation will again feature Martinez and Wakefield, who both started twice last year, but Wakefield is only set to make one start this time. Meanwhile, Bronson Arroyo, who pitched just 17.1 innings for the 2003 Red Sox and was in the bullpen for the ALCS matchup with the Yankees, will start two times and could potentially be called upon in Game 7.
For the Yankees, everything is different once they get past Mussina at the top of the rotation. Instead of Roger Clemens, Pettitte and Wells, they'll send Kevin Brown, Javier Vazquez and Jon Lieber to the hill against the Red Sox. While both Brown and Vazquez were dominant in 2003 (with Los Angeles and Montreal), they've been anything but dominant this season. Brown made just 22 starts because of injuries and compiled a 4.09 ERA, nearly double his mark with the Dodgers last year (2.39) and his second-worst since 1994. Vazquez posted a 4.91 ERA, saw a third of his strikeouts disappear, and went 4-5 with a 6.92 ERA in the second half.
While I don't think the Red Sox have the same sort of starting pitching advantage that the Yankees had last year, they are certainly better this time and the Yankees are almost certainly worse. Of course, as we saw last year, starting pitching only takes you so far, because sooner or later the bullpens come into play.
Here are the relievers from last year's ALCS, along with how much they were used in the series:
NEW YORK             IP        BOSTON               IP
Mariano Rivera      8.0        Mike Timlin         5.1
Jose Contreras      4.2        Alan Embree         4.2
Mike Mussina        3.0        Bronson Arroyo      3.1
Jeff Nelson         3.0        Scott Williamson    3.0
Felix Heredia       2.2        Tim Wakefield       1.0
Gabe White          2.0        Todd Jones          0.1
David Wells         0.2        Scott Sauerbeck     0.1
=======================        =======================
TOTAL              24.0        TOTAL              18.0
Just like with their starting rotation, Boston's bullpen from last season looks even worse now than I remembered it being last October. Mike Timlin was the workhorse, pitching in five of the seven games and leading the relievers with a total of 5.1 innings pitched. After him was Alan Embree, who pitched in five games and went 4.2 innings, followed by Arroyo and Scott Williamson. It was essentially a four-man pen, as Wakefield's only relief appearance came in extra innings of Game 7 and Todd Jones and Scott Sauerbeck combined to get two outs in the entire series.
On the other side, the Yankees leaned heavily on, who else, Mariano Rivera. Rivera appeared in just four of the seven games, but pitched one-third of New York's total relief innings in the series, being used far more than Timlin and as much as Boston's #2 and #3 relievers combined. After Rivera, New York used Jose Contreras in key spots, which seems a lot stranger now than it did back then. Setting aside that Mussina and Wells made their only relief outings in Game 7, the Yankees used a five-man bullpen and all five threw at least two innings in the series.
Rather than using Timlin in the most crucial situations this year, the Red Sox can now turn to their very own stud closer, Keith Foulke, who had a 2.17 ERA and .206 opponent's batting average in 83 innings. The presence of Foulke makes the Boston pen much deeper, as Timlin slides back down into a setup role, along with Embree from the left side and Lowe from the right side. Because he is only scheduled to start once, Wakefield might also be available for a few innings of relief. Having Lowe as strictly a reliever could be a huge asset for the Red Sox and I have a feeling he'll play a big role in the series.
New York will once again build their late-inning plans around Rivera, who despite blowing just his third career postseason save against Minnesota, looked as dominant as ever in the opening round. Rather than turn to Contreras is key non-Rivera spots, the Yankees can now go to Tom Gordon, who was one of the best relievers in baseball this year with a 2.24 ERA and .180 opponent's batting average. New York's bullpen is thin after that, but Paul Quantrill, Tanyon Sturtze and Esteban Loaiza are no worse than Jeff Nelson and Gabe White, and Heredia is back and ready to be used against lefties in the least important situations possible.
Like last year, the bullpen is an advantage for the Yankees, just as it likely will be for as long as they have Rivera at the end of games. However, similar to what they did with their rotation, Boston made significant improvements to their relief corps, starting with Foulke and moving down to his impact on the roles of Timlin and Embree. This is another area where Boston is better than they were last year, both in general and compared to the Yankees.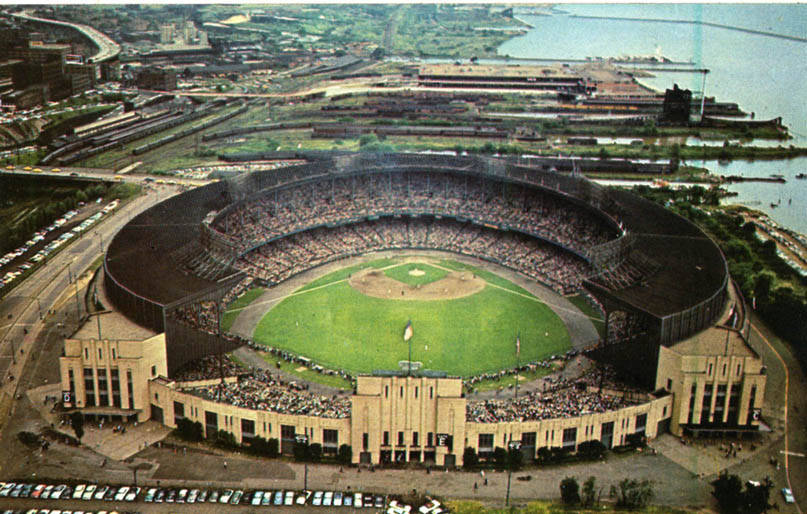 Okay, now let's look at the offenses. Here are the lineups the Yankees and Red Sox typically used in last year's ALCS:
    NEW YORK                      BOSTON
C   Jorge Posada              C   Jason Varitek
1B  Nick Johnson              1B  Kevin Millar
2B  Alfonso Soriano           2B  Todd Walker
SS  Derek Jeter               SS  Nomar Garciaparra
3B  Aaron Boone               3B  Bill Mueller 
LF  Hideki Matsui             LF  Manny Ramirez
CF  Bernie Williams           CF  Johnny Damon
RF  Karim Garcia              RF  Trot Nixon
DH  Jason Giambi              DH  David Ortiz
There aren't as many lineup changes as there were with the pitching staffs, but there are still plenty. For the Yankees, the 1B/DH combination of Jason Giambi and Nick Johnson has been replaced by John Olerud and Ruben Sierra, which is a massive dropoff offensively and a minor upgrade defensively. Alfonso Soriano has been replaced at second base with Miguel Cairo, which, considering Cairo hit .292/.346/.417 this year and Soriano hit .290/.338/.525 last year, is probably a smaller offensive dropoff than most think.
And then there are the upgrades. Alex Rodriguez replaces Boone at third base, which is a big boost offensively and probably a wash defensively, as both are/were very good. The biggest upgrade comes in right field, where Gary Sheffield replaces Karim Garcia. While Sheffield may not be as good at beating up Fenway Park groundskeepers (though you never know until you try), he is one of the best hitters in the league and had an on-base percentage nearly 100 points higher than Garcia's from last year. All in all, I'd say the Yankees are about as good offensively as they were last season, and that their defense is improved.
The Red Sox made fewer lineup changes from last year, but the major one came at midseason, as they sent Garciaparra to Chicago and replaced him at shortstop with Orlando Cabrera. At Garciaparra's peak, this would have been a huge downgrade, but Cabrera hit .294/.320/.465 for the Red Sox after Garciaparra hit .321/.367/.500, and Boston got a whole lot better defensively. The other middle infield spot is also different from last year, with Mark Bellhorn replacing Todd Walker at second base. Bellhorn and Walker have similar reputations, offensively and defensively, but Bellhorn has given the Red Sox a lot more with both his bat and his glove than Walker did.
The benches are pretty interesting in this series. While the Red Sox essentially had a backup catcher (Doug Mirabelli), a pinch-hitter (Gabe Kapler) and a couple of useless defensive replacements (Damian Jackson, David McCarty) last year, they have a lot more weapons this time. Mirabelli and Kapler are still around, and two of their defensive replacements, Doug Mientkiewicz and Dave Roberts (a great pinch-runner/stolen base threat), are actually somewhat decent offensively. Pokey Reese stinks offensively, but he's a great defender at both second base and shortstop, and is also a stolen base option.
As usual, the Yankees' bench is far worse than you'd expect from a team spending nearly $200 million on players. They have two decent hitters in Kenny Lofton and Tony Clark, who can also both serve as defensive replacements, but the rest of the backups are completely useless. John Flaherty will only see action if Posada is on his death bed, Enrique Wilson will start against Pedro because Joe Torre thinks 25 at-bats out-weigh eight years of awfulness, and Bobby Crosby will pinch-run for someone at some point.
Of course, the benches aren't particularly important in a series like this because of the strength of each team's lineup. The only regular the Red Sox would likely pinch-hit for is Trot Nixon against a left-handed pitcher, but the Yankees' only lefty is Heredia and Boston doesn't have a great right-handed bat off the bench anyway. The Yankees could potentially pinch-hit for Cairo, Olerud and Sierra, but Lofton and Clark don't really represent significant upgrades over any of them (though Clark gives them a better shot at a homer than Cairo and Olerud).
A year ago, this series went the distance and then some, coming down to a single at-bat in the 11th inning of Game 7. This year, the Red Sox have closed whatever gap there could have been in a series that close by improving both their rotation and bullpen. Because of that, and because I am an optimist who believes that Good must eventually conquer Evil (just kidding Yankees fans!), I'll go with Boston and hope, as a baseball fan with no real rooting interest in either team, that this thing goes the distance again.
Red Sox in seven.