Thanks to the media's Midwest-bias, you probably haven't heard much about this, but the Yankees and Red Sox are playing each other in the best of seven American League Championship Series, the winner going on to play the winner of the National League Championship Series (Cardinals) in the World Series.
You probably also haven't heard that the Red Sox haven't won a World Series since 1918, a fact that indisputably proves that the Red Sox will never win the World Series. In a related note, the Red Sox have never beaten the Yankees in a game that really mattered (if the Red Sox don't win the World Series in a season, then none of the games they played that year mattered; if the Yankees don't win the World Series in a season, nothing in the world matters).
Being wholly objective and prescient, and also, as some (me) have said, omnipotent, I've decided to break this series down, so that your lesser minds might be able to comprehend it. This should also save you the trouble of watching the series.
If my prediction does not come true, I will dismiss the outcome as being mere luck and irrelevant to… anything, really. If my prediction is even slightly true, I will crow endlessly about its confirmation of my superior predictive powers.
First Base: John Olerud versus Doug Menk… Mant… Me… Kevin Millar
Kevin Millar caused quite a stir this past offseason when he told ESPN that he preferred current Yankees' third baseman Alex Rodriguez to Nomar Garciaparra, Manny Ramirez and his own children. The obsession continued into the regular season, Millar trying to get Rodriguez's attention and impress him at every opportunity. When Rodriguez and Jason Varitek brawled at home plate in Fenway this July, Millar came out of the scrum screaming, "I touched him! I touched him!" and vowing never to wash his right hand again. He's kept that vow.
The Yankees signed John Olerud in mid-summer to replace the ailing Jason Giambi. As a Met, Olerud would often ride the subway to the ballpark. Fans going to the park with him rarely recognized him, some think because he wasn't wearing the flapless helmet he has worn in the field since suffering a brain aneurysm as a young man, but it was probably just because he played for the Mets.
Olerud is vastly superior to Millar defensively, and while the Red Sox sometimes replace Millar in the late innings with a guy they got from the Twins who is really good with the glove, I can't spell his name so we'll pretend he doesn't exist. Millar's a better hitter, but only stupid fans prefer offense to defense. Also, Olerud has rings, Millar doesn't.
Advantage: Yankees
Second Base: Miguel Cairo versus Mark Bellhorn
Neither of these guys was supposed to be starting at second this season: Boston had signed Pokey Reese to prevent runs on defense, the Yankees were playing Enrique Wilson in order to prevent runs on offense.
Mark Bellhorn got a chance to play while Nomar Garciaparra sat out the first two months of the season pouting, and he hit so well that the Red Sox decided to make him their everyday second baseman, despite the fact that his failure to advance a runner in the eighth inning of a game they would win 2-0 in April might eventually hurt the team. Bellhorn did end up hitting 17 home runs and played solid defense, but he only batted .264, and he struck out 177 times. It must also be pointed out that he slugged only .264 in Coors Field last year, which brings his manhood into question.
Cairo was supposed to play sporadically wherever the Yankees needed him, but the injury to Aaron Boone and the subsequent trade of Alfonso Soriano put him into the mix for a starting job. But when Wilson hit .462 in the spring (in comparison to Cairo's measly .324 average), Torre decided that Wilson was the guy he should play every day, regardless of how he actually produced. When Wilson was hitting well… in the theoretical situation in which Wilson had been hitting well, Torre couldn't take him out of the lineup, because he was hitting well. When Wilson was hitting poorly, Torre wouldn't take him out of the lineup because he was due to hit well. It was a brilliant strategy that had the Yankees playing a guy with a .200 batting average over a guy hovering around .300.
Eventually, Torre got the naked pictures back from Wilson and plugged Cairo into the lineup, where he provided strong defense and good offense. By season's end, Wilson was so upset about being relegated to keeping the bench from flying up towards the roof that he said he'll be signing to play elsewhere next season. Depressingly, there is almost certainly some team that's willing to give him a job.
Torre's probably wised up and won't play Wilson at all in this series. If he does, he'll probably win the pennant with a homer.
Advantage: Yankees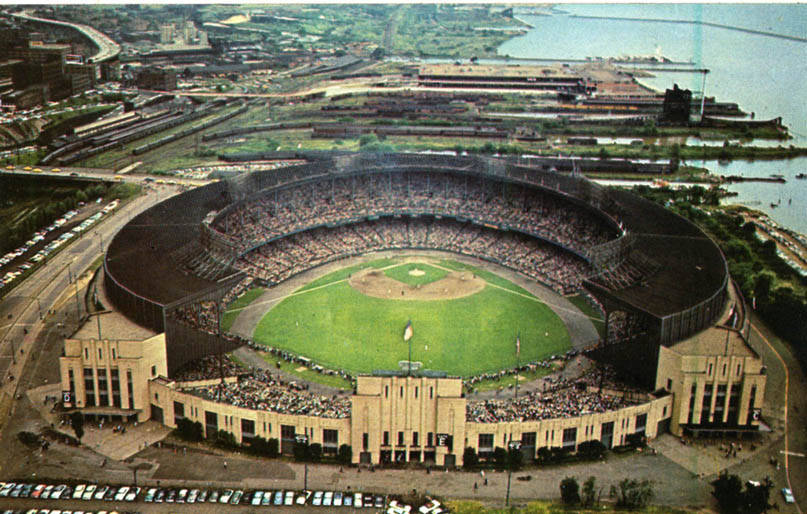 Shortstop: Derek Jeter versus Noma… oh yeah, that's right. Orlando Cabrera
The Red Sox got sick of Garciaparra's act at the end of July and shipped his butt out of town, getting Orlando Cabrera and the first baseman who cannot be named.
But let's be honest, there's really no point in discussing Cabrera's merits, had he any, when it comes to this position. There is The Jeter, and only The Jeter, and none come before him. There have long been questions about Jeter's defense by the more ignorant analysts, and many said that The Jeter should move from short when the Yankees brought in Gold Glover Alex Rodriguez. But the Yankees moved Rodriguez, not Jeter, thus proving that The Jeter was the superior defensive player. He may even win the Gold Glove this season, establishing him as the greatest human being to ever walk the Earth — not that he wasn't already.
The fact is that the Yankees have such an enormous advantage at this position that it must become the new standard for all lopsided comparisons. The most that can be said of any advantage is that the difference is as great as the difference between Derek Jeter and Orlando Cabrera — though of course, it's impossible for anything other than this comparison to meet that criteria.
Advantage: Yankees
Third Base: Alex Rodriguez versus Bill Mueller
Mueller is a solid hitter who came over and lucked his way into a batting title. He missed time in the middle of the season with arthritis in his knee, but luckily was able to make it back after only a few weeks. In late July, he won a game against the Yankees by hitting a fly ball to right-center that luckily snuck over the wall, merely 400 feet from home plate.
But all that luck isn't going to help him or the Red Sox at third base, because the Yankees have Alex Rodriguez. In addition to being the best-paid player in the game, Rodriguez is also the blandest. But more than that, he's one of the very best players around. He's so good that he grew weary of it this season, and spent most of the season trying to make outs in clutch situations and lower the expectations of the Yankees fans. Having successfully done that, he awoke in the American League Division series, hitting clutch homers and doubles, winning Game Four in extra innings all by himself.
Rodriguez added an interesting chapter to the Yankees/Red Sox rivalry in the offseason when he was nearly traded to the Red Sox by the Rangers. The rumors of an impending trade filled the sports pages for weeks, and there were even rumors that he was coming to Boston after he was traded to New York. Ultimately, the deal fell through when the Red Sox were unwilling to accept the increase in salary from Manny Ramirez to Rodriguez, and the MLBPA refused to allow Rodriguez to devalue his contract enough to please Boston. Somehow, Boston fans decided to blame Rodriguez for that.
In July, Rodriguez got in an altercation with Jason Varitek after he was hit by a pitch and Varitek punched Rodriguez in the face after words were exchanged. Again, Boston fans blamed Rodriguez for that. In recent weeks it's come out that Rodriguez was also responsible for cancer, President Bush's poor approval ratings, and Nickelback.
Advantage: Yankees
Catcher: Jorge Posada versus Jason Varitek
Jorge Posada and Jason Varitek are actually amazingly similar players. Both are switch-hitting catchers with good pop. Posada has a better eye, but Varitek hits for more power. Varitek is seen by many as the fiery emotional leader of the Red Sox, and his assault of Alex Rodriguez inspired the team to turn their season around three weeks later. Posada is Pedro Martinez's arch-nemesis, and some say illegitimate father. There's one clear difference between the two players: Jason Varitek has a goatee. That makes him evil.
Advantage: Yankees
Lightning Round!!!
Right Field: Gary Sheffield versus Trot Nixon
Sheffield's so good that he took steroids and got worse! And what kind of name is Trot???
Advantage: Yankees
Center Field: Bernie Williams versus Johnny Damon
Get a haircut, hippie.
Advantage: Yankees
Left Field: Hideki Matsui versus Manny Ramirez
Remember when Manny cut off the throw from Damon? That was hilarious.
Advantage: Yankees
Designated Hitter: Ruben Sierra versus David Ortiz
Ruben Sierra hit a three-run homer to tie Game Four of the ALDS. What has David Ortiz done lately?
Advantage: Yankees
Starting Pitching:
Game One and Game Five: Mike Mussina versus Curt Schilling
In 2001, Mussina and Schilling met in Game One of the World Series. Mussina got bombed, but he was pitching on nine days' rest, something that he's never liked. This time, he's only on seven days' rest, so it's completely different.
Advantage: Yankees
Game Two and Game Six: Jon Lieber versus Pedro Martinez
The Yankees were 3-0 in games Lieber started against Boston this year. That's a big enough sample for me. Pedro Martinez didn't make any friends in Boston when he made his "daddies" comment about the Yankees after losing to them for the second time in a week in September. He'll alienate the fans even more when he shows up for the postgame press conference in a Yankees cap. Boston fans will blame Alex Rodriguez, though.
Advantage: Yankees
Game Three and Game Seven: Kevin Brown versus Bronson Arroyo
When Kevin Brown punched a wall in early September, he was sending a message to his teammates: if that's what I'll do to myself when I don't meet my expectations, what do you think I'll do to you? The Yankees responded by losing 7-0 the next day. But after Brown killed Bret Prinz with his bare hands in the clubhouse, they turned things around and won 11 of their next 14. As for Bronson Arroyo, see: Trot Nixon.
Advantage: Yankees
Game Four: Javier Vazquez versus Tim Wakefield
The Yankees will lose this game.
Advantage: Red Sox
Bullpens
Some really good pitchers, some really mediocre pitchers. Also, Felix Heredia and Derek Lowe, both of whom will probably have a bigger impact on a game than any of the relievers not named.
Advantage: Yankees
Prediction: Yanks in Three
Book it.