Tuesday night
Ben Jacobs: Well, day one went pretty much exactly the way I wanted it to. Not only did the Red Sox win, but they got out to a big lead early. That was important to me because I was watching the game at work, and an 8-0 cushion allowed me to concentrate on my job a little bit more.
The Red Sox simply have to be thrilled with how the first game went. Curt Schilling wasn't great, but he was good enough. The bullpen picked right up from where it left off in last year's playoffs (no, I don't mean allowing home runs to Aaron Boone). The offense, which scored a run more per game at home than on the road, picked up nine runs. And the Angels just looked uncomfortable, especially poor Chone Figgins.
Then, about an hour after that game ended, I got to watch the Yankees lose to the Twins. Let me be clear up front when I say that I don't much care who wins that series.
I'm going to root against the Yankees because I don't like the Yankees and because my girlfriend likes the Twins and because I'm a fan of certain Twins from seeing them play and interviewing them as Rochester Red Wings. However, I really want the Red Sox to knock the Yankees out of the playoffs, and they obviously can't do that unless they play the Yankees.
So, it won't bother me at all if the Yankees beat the Twins. Even if they do, however, I want the Twins to push them to five games. Mike Mussina is New York's only reliable starting pitcher, and I'd like for him to be unavailable until the third game of any potential Yankees-Red Sox ALCS. I'd like even better for the Red Sox to beat the Angels in less than five games, so Schilling can pitch the first game of said potential ALCS.
At any rate, I'm getting a little ahead of myself. My initial reaction to Tuesday's action is that I'm a lot calmer than I normally am during a playoff season in which my favorite team is still alive, and that I think Yankees fans should be more nervous than they normally are during the first round.
Yes, the Yankees lost the first game of all three of their series last year and came back to win two of them, but there's a big difference between last year and this year. Last year, there wasn't a significant drop off in talent from New York's No. 1 starter to its No. 2-4 starters. This year, there is.
Jon Lieber, Kevin Brown and Javier Vazquez (or Orlando Hernandez) could all pitch good games. They're all talented pitchers who have pitched many good (and great) games in their careers. They're also all very questionable right now. Lieber appears to be the most reliable of the group, but it wouldn't shock me to see him getting smacked around by any lineup on any given night.
Making predictions for any given playoff game is a good way to look like an idiot, but I'll give it a try. I think the Yankees will win Wednesday night, just because I can't see them losing the first two games at Yankee Stadium. But I also think they'll lose at least one game in Minnesota.
That means, if I'm correct of course, a Game 5 against Johan Santana. Now, you can look at this two ways.
You could say that the Yankees hit Santana just fine on Tuesday but got unlucky, and should be able to get to him in a rematch on Sunday. Or, you could say that Santana pitched as poorly as you could reasonably expect him to, and the Yankees still didn't score, so they shouldn't be able to get to him in a rematch on Sunday in which he's unlikely to pitch as badly.
I don't know which school of thought will be correct, but I hope we find out. If the Red Sox beat the Angels, Santana and Mussina facing off in Game 5 of the ALDS can't be a bad thing for me.
Thursday
Larry Mahnken: Well, it appears that Santana is pitching Game Four either way, probably against Javier Vazquez or Orlando Hernandez if the Yankees win Game Three, or Mike Mussina if they lose. If they do win, they guarantee, at worst, a Game Five at Yankee Stadium with Mike Mussina against Brad Radke on short rest. I think they can close it out on Saturday if they do win on Friday, though.
Tuesday's loss put the Yankees in a tough situation, but did not, in my opinion, give any sense of foreboding. I had no reasonable expectation of them winning, and while they blew a great chance to beat the best pitcher in the American League, the fact that they didn't wasn't demoralizing at all.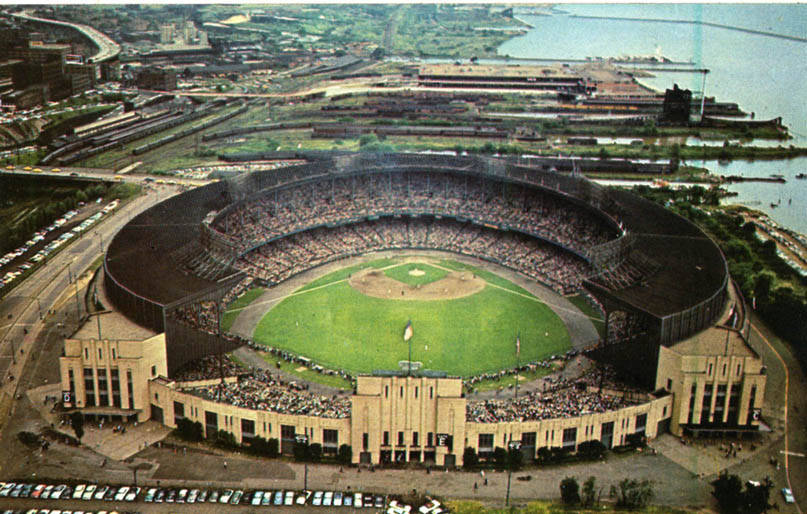 It was Game Two's outcome that would have been demoralizing, had the Yankees not made yet another dramatic comeback. To have blown a two-run lead with Rivera on the mound in the eighth, and being pushed to the brink of elimination, would have been a death-blow to this team's chances. The great comeback, particularly the huge hit by A-Rod, gives me, and I'm sure the Yankees, and enormous amount of confidence going into Game Three. They've lost home-field advantage, but now they're in a position where things have to go wrong — a bad start by Brown, a horrible night by their lineup — for them to not win this series. Of course things could go wrong, but had they lost, everything would have had to go right.
Now they have things to feel good about. Mussina continued to be great, Lieber was outstanding. Gordon and Rivera couldn't hold off the Twins' rally on Wednesday night, but they didn't get smacked around and are likely to be just fine the next time. They may have found something useful in Tanyon Sturtze, who had pitched 14.2 consecutive scoreless innings before Torii Hunter's home run — and not cheap shutout innings, either: 5.1 were against the Red Sox, 5.1 were against the Twins. That's a small sample, but the Yankees may be able to get a David Weathers ca. 1996 postseason performance out of him here, making their bullpen a little deeper and a little more flexible. I'm nowhere near ready to say it's a real change, but he has added a cut fastball, so it could be real — for now at least.
And they beat Joe Nathan again — he's lost three games this year, two against the Yankees, and his Game One save is the only one he has against them. I'm not going to be happy to see Nathan come into the game ever, of course, but if it's Jeter/A-Rod/Sheffield coming up against him with a one-run deficit, I think they can come back on him — and I'm sure the team does, too.
If the Yankees win Friday, I'll be ready to look forward to the ALCS and, apparently, the Red Sox. I'm not worried about Boston possibly being able to set their rotation, or the Yankees not (what difference would that really make, anyway?). The Yankees have beaten the Red Sox this year, they can do it again. They just need to beat the Twins right now.
BJ: I don't know if I'd say Lieber was outstanding. He made a quality start against a lineup of questionable quality, so I don't think you can start thinking that he's definitely going to give you a good outing every time out from now on.
I also don't think you can make that much out of them getting Nathan in Game 2. He shut them down in Game 1 and he shut them down for 2 1/3 innings in Game 2 before he finally got tired and gave up a couple runs. If he comes in with a one-run lead to close out the series, I'll be surprised if the Yankees don't end up going home.
But you definitely have reasons to be optimistic. That 12th inning comeback changed everything. With that rally, the Yankees went from being tremendous underdogs to win the series to probably being slight favorites. And as you said, the key will be Game 3.
The Yankees will need to get a strong start out of Kevin Brown and/or rough up Carlos Silva. It wouldn't surprise me if either of those things happens, but it also wouldn't surprise me if neither of them happens.
Ultimately, I still think this thing is going back to New York, but whereas before I thought it would go back for a Santana/Mussina rematch, now it appears a Game 5 would be a Radke/Mussina matchup, and you'd have to give the edge to the Yankees, especially with Radke on short rest.
Still, as long as it goes five games, I'm happy. You might not think it matters, but I think it makes a difference if the Yankees can set up their rotation. If the Yankees can win the next two games, they will be able to put Mussina up against Schilling in Game 1 and Lieber against Martinez in Game 2. If they win in five games, they'll need to use Lieber against Schilling and Brown against Martinez.
The first scenario would give the Yankees a fairly good shot at splitting and a not unrealistic shot at taking the first two games. The second scenario would make it very, very difficult for the Yankees to take the first two and would even make splitting the first two a questionable proposition, in my mind.
Also, Mussina is still the only starting pitcher the Yankees can count on, and if he starts a Game 5 win for them, he'd only be available once in the first six games of the ALCS. The Yankees would then need him to win that game and need to find a way to win two of the other five games in which they are at a pitching disadvantage just to force a Game 7.
In addition to that, there's also the fact that if the Yankees have to play three more games against the Twins, it's fairly likely that Gordon and Rivera are each going to pitch two, or maybe even three, more times in the ALDS. After their high workloads in the regular season, adding to that in this first round as much as possible sounds good to me.
What I really like, though, is that my biggest concern is how long the Yankees/Twins ALDS might go. I know from last year and 1999 that a 2-0 lead doesn't mean the series is over. But the Angels didn't put up much of a fight at all in Anaheim.
Not only does it appear likely that the Red Sox will win their series, it seems very likely that it will take fewer than five games. That means that Schilling and Martinez won't need to pitch again in this series, which means they'll be ready to go in the first two games of the ALCS and they won't have any innings added on to their workload before the ALCS.
I think you're in fine shape, but you're going to have to sweat a little before this series is over. At the same time, I'm feeling as relaxed as I've ever felt in the playoffs. Friday is pretty much a free day for me, because the Red Sox really don't need to win. If they can beat Kelvim Escobar, that's great and the series is over. If not, they get John Lackey at Fenway Park, and I can't see them losing that game.
So, I'm feeling great about the Red Sox series and I get to just sit back and relax and enjoy the Yankees/Twins series. Really, I couldn't have scripted the first two days of the playoffs much better.
Friday night
LM: I think in 84 pitches, the Yankees got themselves another starter they can rely on. Brown gave up only 1 run through six innings, didn't walk anybody and threw only 22 pitches outside of the zone on Friday. Unlike the nightmare in Fenway, his sinker was falling off the table, and had it not been for the turf in the Metrodome, he probably would have given up fewer than the eight hits he did.
Without question in my mind, Brown is the Yankees' Game Two starter if they get to the ALCS. The only question is will their Game One starter be Mussina (if they win Saturday) or Lieber (if they don't). Obviously, by the time this goes live we'll know, but I feel secure either way.
If Lieber starts game One, the Yankees will be facing Schilling with a starter who pitched the Yankees to victory all three times he faced Boston, including a win over Schilling at Fenway, and who gave up only 12 hits, two walks and five runs in 14 innings against Boston at The Stadium — two of those runs on a wholly meaningless ninth-inning homer in a blowout. Lieber at Yankee Stadium probably won't be enough to beat Curt Schilling, but I feel confident that he can keep the Yankees right there with him, and give them a shot.
And in that scenario, the Yankees get to use Mike Mussina in a potential Game Seven at Yankee Stadium, and will start him in what is likely to be a crucial Game Three at Fenway. Mussina in Game One gives the Yankees Lieber in Game Seven, but the whole staff except Brown in relief (and unlike last season, two whole days to rest up afterwards if they win). Either way the rotation shakes out; they only need to start Vazquez once, in Game Four against Wakefield. Of course, if Vazquez is great on Saturday, he might get the Game Three and Seven starts instead. We'll have to see.
Lieber was great on Wednesday not because he gave up three runs — bad luck had a lot to do with that, the Twins hardly smacked him around in the first two innings — but because after that poor start he was outstanding, and efficient (he threw only 78 pitches). It wasn't an ace-caliber performance, but definitely one that you'll take from your second starter in the playoffs.
I'm not ready to count out the Twins, but if the Yankees do get past this to face the Red Sox, I don't fear Boston's rotation. They've beaten great pitchers before, they've beaten Schilling before. They're Pedro's daddies, and while Arroyo and Wakefield have been great against the Yankees this season and, to a degree, in recent seasons, I think the Yankees can win those games, too. I don't predict a sweep, but I'd be stunned if the Yankees went down quickly, if the series didn't end at Yankee Stadium. I think the Yankees will win it all, and if they don't, they're going to go down making a good fight of it.
But right now, all I care about is beating the Twins. This series here ain't over.
BJ: That series may not be over yet, but I'll be pretty stunned if Boston's playing in Minnesota on Tuesday instead of New York. The Twins had their chance to take hold of the series, but they blew it. They really needed to come back with a win Friday, but they obviously weren't able to.
Now, they need to win two straight games with pitchers on short rest. And in one of those games, they would have had the inferior pitcher even if he was on normal rest. It's possible the Twins could win both games, but it's probably not going to happen.
So, I'm pretty comfortable getting myself prepared for another Red Sox-Yankees ALCS. And I'm glad you don't predict a Yankees sweep, because I'd have to take you to get your head examined.
You may not fear Boston's rotation, but it's better than New York's. In my opinion, Schilling's better than Mussina, Martinez is better than Brown, Arroyo's better than Lieber and Wakefield's better than Vazquez. I know they won't match up like that (well, probably not), but it's worth noting that the Red Sox are probably better than the Yankees at each spot from 1 through 4.
Also, if Boston's lineup isn't better than New York's, it's at least as good. Manny Ramirez, David Ortiz, Johnny Damon, Jason Varitek, Trot Nixon, Mark Bellhorn and company match up quite nicely with Gary Sheffield, Alex Rodriguez, Derek Jeter, Jorge Posada, Hideki Matsui, Bernie Williams and company.
The Yankees' bullpen has Mariano Rivera, who is obviously great, but I like Boston's pen better. They have their own great closer in Foulke. They have two good setup men (Timlin and Embree) instead of one (Gordon). And they have a lefty who can get lefties out (Mike Myers) instead of a lefty who can get lefties out of the park (Felix Heredia). I'd call Derek Lowe and Tanyon Sturtze pretty much a tossup.
The Red Sox also have the better defense, and the better bench. In fact, the only thing the Yankees have in their favor is history and homefield advantage.
Before you rip into me, I know the Red Sox don't have big advantages in those areas, but they do have a lot of little advantages. In my mind, they're clearly the better team.
Last year, I thought the Red Sox could beat the Yankees and I hoped that they would. This year, I expect the Red Sox to beat the Yankees. The better team doesn't always win, but I'd rather go in as the better team than as the team needing to catch a few breaks. And I'd rather go in with a few days to rest than coming off a potentially draining five-game series.
Basically, I guess we're both going to go into the ALCS with confidence, which is good. It's no fun going through the playoffs hoping for the best but fearing the worst.
Monday morning
LM: I think that you could say the Red Sox are close to the Yankees offensively, but the Yankees have a better lineup, period. This is obscured by the fact that Boston plays in a hitters' park (107 PF) while the Yankees play in a pitchers' park (97 PF). That adjustment alone shows the Yankees' offense to have been more efficient.
Looking up and down the lineups, you see several positions where the Red Sox are just as good as or better than the Yankees, and fewer where the Yankees are clearly better. The thing is that at the two positions where the Yankees are clearly better — shortstop and third base — they are far, far better than Boston. Alex Rodriguez and Derek Jeter are so much better than Cabrera and Mueller that if the difference were a player, it would be the best player on the field.
Nor can it accurately be said that Boston's defense is that much better than New York's. For whatever reason, Derek Jeter no longer sucks, or at least he didn't this season. Alex Rodriguez was very good at third, Miguel Cairo was solid at second, and John Olerud is an outstanding first baseman. The outfield defense is pretty horrid, I'll grant that, but the Yankees aren't fielding the 2002 defense this time. It's not good, but they can survive on this.
Boston's advantage this year clearly has been in the rotation, but even there I won't concede that, in this series, they're better. You simply can't judge a pitcher on only one season, and with the sole exception of Jon Lieber (who did about as well as he'd be expected), the Yankees' starters had surprisingly bad seasons. But Mike Mussina is better than his 4.59 ERA, Kevin Brown is better than his 4.09 ERA, and Javy Vazquez is better than his 4.91 ERA. They might pitch better than they have this year, they might pitch worse, and they might pitch the same — but you can't say they will based on this single season.
Let's write off Javy Vazquez for argument's sake. Mike Mussina has had a 3.36 ERA since coming off of the DL in mid-August, 2.20 since his first three starts off the DL. Brown has actually had a 3.86 ERA since he broke his hand, and that's including the Boston start. He's got a 0.82 ERA in his last two starts, and that was on turf (a fan of a team with Derek Lowe knows how deadly turf can be on a ground ball pitcher). If Mussina and Brown pitch like that, or simply like they have over the past few years, or just last year, then they match up exceptionally well with Schilling and Pedro. That's even without the whole "daddy" factor.
Bronson Arroyo has had a solid season, had been excellent in the second half, and was very good in the ALDS. The same can be said for Jon Lieber. Tim Wakefield has struggled, but been dominant against the Yankees this season. Javier Vazquez… okay, the Yanks are going to lose that game, but it's just one game. And eventually, the Yankees are going to hit Wakefield again.
Boston has a deeper bullpen, even after you lobotomize yourself and decide that Tanyon Sturtze's improvement is real (Hey, it could be!), and also factor in that Boston's batting .171 against Sturtze (which, I guess, is a argument for the superiority of the Yankees' offense right there), though if Sturtze is real, and Paul Quantrill can be solid again, the difference isn't that large. What is large is the disparity between the top two relievers in the bullpens. Rivera and Gordon have been two of the very best relievers in the game this season, with Gordon actually being slightly better. If the Yankees have a lead in the eighth, Boston's going to have to come back against two great relievers. Yeah, they've done it twice this year against Rivera, but I don't think either of us expects that to happen again.
Boston having a LOOGY will help them neutralize Hideki Matsui in the late innings… and that's it. The rest of the team destroys lefties. The Yankees would get better use out of a LOOGY, but hopefully they won't turn to Heredia. Ever. Gordon and Rivera can get lefties out just fine, so Torre should just turn to them with Ortiz or Nixon up in a tight game late.
I think Boston has performed better than the Yankees this season in many respects, but that the Yankees have a better team. I think the Yankees will win this series, though I'm pretty sure they ain't sweeping.
BJ: As has been the case almost all season, I think we're going to have to agree to disagree. Here's my quick rebuttal: While Fenway has increased offense the last two years, almost all of that increase has come from the Red Sox themselves (Red Sox opponents have scored 785 runs at Fenway the last two years, and 792 runs at other parks, while the Red Sox have scored 1,049 runs at Fenway and 861 runs at other parks). So, I don't know how much you can expect Park Factors to even the offense, since the Red Sox will get to play three games at Fenway and should take better advantage of the park than the Yankees.
Also, why are you matching positions? What good does that do? Match up the best hitters on each team, the second-best, third-best, etc. and see if there are any edges as large as the one you said the Yankees have on the left side of the infield. There aren't, and the Red Sox still win most of the matchups.
Regarding the defense, the difference between Johnny Damon and Bernie Williams is enough to give the Red Sox the better defense. Jeter isn't as bad as he was last year, but he's not as good as Orlando Cabrera. And the Red Sox have Pokey Reese, Doug Mientkiewicz, Dave Roberts and Gabe Kapler all ready to play defense off the bench (or as starters in certain situations).
At least we don't have to wait too long to find out which one of us is right — if not about which team is better, at least about which one will win. We've been talking all year as if a Red Sox-Yankees ALCS was pretty much a given, something that just had to happen. Now it's here, and I couldn't be more excited. May the best team win (and by the best team, I mean Boston).
LM: I'll just close by saying that Win Shares says the four of the best five players on the field play for the Yankees, and if you don't like Win Shares, our friends at Baseball Prospectus say that five of the best six players on the field are Yankees.