Simple park factors assume that a hitting environment affects all hitters equally. For instance, if we know that Petco Park deflates offensive numbers by about 10 percent, we can roughly account for Petco by adjusting the stats of Padres batters a corresponding amount.
But, of course, not all hitters are created equal. A groundball hitter like Tony Gwynn Jr. might thrive more in Petco than he would elsewhere; a big park can lead to more singles falling in the shallow outfield. Or in a park like Fenway, two sluggers with equal power numbers may not really be equivalent: A left-handed pull hitter will have a harder time taking advantage of Fenway's unique characteristics than will a right-handed pull hitter.
If we want to adjust for park in a way that takes these factors into account, we have a lot more work to do. One way to handle different types of hitters (say, Gwynn and Adrian Gonzalez) is to adjust for components: one park factor for home runs, one for singles, and so on. To deal with parks such as Fenway, we might calculate factors for left- and right-handed hitters, or even for matchups, such as lefty hitters facing lefty pitchers.
Park factors based on handedness are a step in the right direction, but they still make some assumptions of uniformity. We can reasonably assume that most hitters—especially power hitters—tend to pull the ball, and will rack up most of their extra bases in a given direction. If every hitter had power to pull in the same degree, this would be good enough.
As I demonstrated in last week's article, that's not always the case. Even if we limit our focus to sluggers, some batters pull the ball more than twice as much as others. If Randy Ruiz gets 40 percent of his extra-base hits to pull and John Gall gets more than 85 percent of his to pull, it's simply incorrect to pretend that these two righties would be affected by the same park characteristics in the same way.
Getting park factors right is particularly important when dealing with minor league data. Stadiums and conditions vary much more than they do at the big-league level, and we're much less likely to have seen any given minor leaguer play very much. To analyze large pools of farmhands, these statistical tools are all the more important.
Field factors
One solution to this problem is to break down each park into its parts. For instance, if we know that a large part of Prince Fielder's power is to right field (it is: twice as many of Prince's extra bases are to right), we might wonder how right field plays at Miller Park. As it turns out, over the last three years hitters have feasted on that part of Miller, but not nearly enough to discount our unsurprising conclusion about the general direction of Fielder's power.
To allow us to adjust a player's power numbers in a way that takes into account what part of the field he favors, I calculated factors for left field, center field, and right field for all minor league parks. For the purposes of this article, I'll focus on isolated power (ISO), a measure that takes into account extra-base hits, calculated as the difference between slugging percentage and batting average.
Before we start applying these factors to individual player statistics, let me make a few observations. Nearly every minor league park has some noticeable difference from one field to another. To take a couple of examples at random, Akron has an 80 factor for ISO to left field and a 109 factor for ISO to right. Beloit has a 95 factor to left and a 98 factor to right, but a crazy 143 factor to center. These have been demonstrated over time, as I've calculated the factors using a weighted average of the last three seasons of data.
While there is a fair amount of volatility in the factors from year to year, that's to be expected. After all, we're dealing with relatively small samples: extra-base hits only for about 72 home games per season. For instance, Beloit's center field has gone from 141 in 2007 to 130 in 2008 up to 152 in 2009.
In a sense, the volatility is good. Major-league numbers are both less volatile and less reliable because they are often affected by a single defender. If we come up with numbers that purport to tell us how Wrigley's left field has played over the last three years, what we're really learning is how Wrigley's left field plays with Alfonso Soriano flagging down fly balls. In the minors, we don't have that problem. It's rare that a minor league fielder plays more than a single full season at one position for one team, let alone three seasons.
Adjusting for lopsidedness
To see how these factors work in practice, let's apply the relevant factors to Mike Moustakas' 2009 season. He spent the entire year with the Wilmington Blue Rocks of the High-A Carolina League, managing a .254/.303/.432 line. Not impressive overall, but it shows a decent amount of power (17 home runs and 35 doubles) in a park that depresses run-scoring by 10 percent. (These numbers are a bit different from the official totals because I've included postseason play in my database.)
We start by determining how much of Moustakas' power came from extra-base hits to each of the three fields. He's a lefty, so we won't be surprised to learn that of his ISO of .178, .125 of that was due to extra-base hits to right, .037 to center, and .016 to left.
Given our knowledge of Wilmington's hitting environment, we might assume that we need to boost those numbers somewhat. After all, if the park is depressing runs by 10 percent, surely Moustakas is a better hitter than his raw numbers indicate.
Alas, it's not good news for Mike. While Wilmington's overall park factor for ISO is 84, it's one of the more lopsided stadiums in the minors. The factors are 75 to left, 71 to center, and 112 to right. As we've seen, almost all of Moustakas' power comes to right field, so he was consistently taking advantage of the one part of the stadium that is hitter-friendly.
If we use the overall ISO factor of 84, Moustakas' park-adjusted isolated power works out to .193, a nice boost that moves his 2009 numbers almost even with his '08 line. But if we adjust his ISO to each field separately, the results are .018, .043, and .117, or a total of .178. Right back where we started. For a lefty with a typical predilection to pull, Wilmington plays roughly neutral.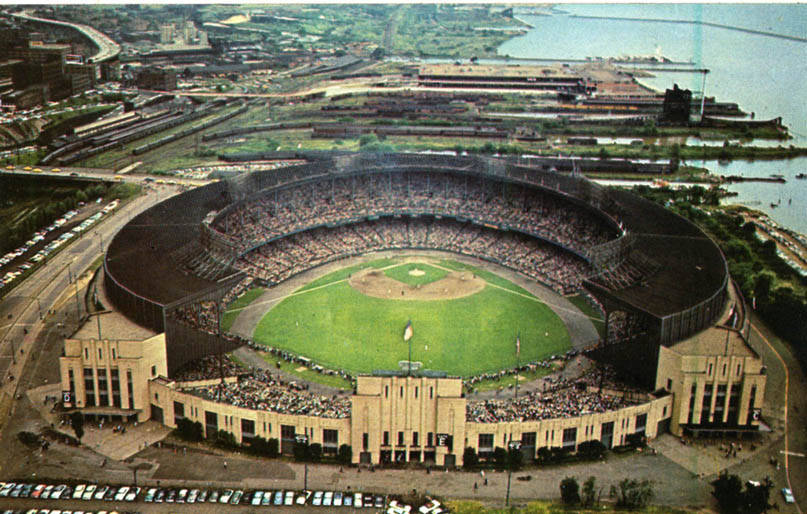 How much does this matter?
I picked out Moustakas as an example because there's a substantial difference between using a single park factor and using three field-specific factors to adjust his isolated power. As we'll see, some hitters have even bigger differences than his .015 of ISO, but the vast majority do not.
In terms of a slash line, what does .015 of ISO mean? It depends in part on where those extra points come from. Are they doubles turning into home runs? Fly outs turning into doubles? Depending on how those elements mix together, we might assume the difference is about 5 points of batting average, 5 points of OBP, and 20 points of slugging. Thus, while we've seen that we really shouldn't adjust Moustakas' line at all, we might, using the typical approach, end up with something more like .259/.308/.452. Is that much different from .254/.303/.432? It's not enough to send anybody rocketing up or down prospect lists, but it's enough to make a difference in how we look at a player.
Of course, all of this analysis starts with the assumption that hitters use the same basic approach regardless of how a ballpark plays. Obviously they have some idea, and a smart hitter will take advantage of his environment. If Moustakas realized that right field was a more productive target than left field, he could have tried to send hanging curveballs in that direction. Depending on how much he did so, it might not be "fair" to penalize him for all that power to right field. Given different stadium characteristics, he might have crushed more fat pitches to left and center field.
If we are charitable to Moustakas, then, we might say that he "took advantage" of his stadium. With another couple years of data (which I don't yet have), we might look at hitters like this to see if they are able to alter their game to take advantage of different types of stadiums. As John Walsh has shown, hitters do have some control over where they hit the ball. It remains to be seen whether that limited skill applies here.
The misleading ones
Moustakas isn't the only player who took advantage of his environment. Using a cutoff of 400 at-bats, here are the 12 other minor leaguers whose ISO adjusted by field was the most dramatically better than their ISO adjusted in the traditional manner.
After at-bats, the first four fields are isolated power, followed by the part of isolated power that came from hits to each of the three fields. "Trad-ISO+" is ISO adjusted with a single park factor, "New-ISO+" is ISO adjusted one field at a time, and "Diff" is the difference between the two park-adjusted measures. For various reasons, these numbers sometimes vary by a few at-bats from official totals.
Player             Lg     AB    ISO  ISO-LF  ISO-CF  ISO-RF  Trad-ISO+  New-ISO+   Diff  
Scott Thorman      Mult  405  0.198   0.005   0.007   0.185      0.204     0.188  0.016  
Adam Calderone     Mult  405  0.170   0.010   0.020   0.141      0.170     0.154  0.015  
Jonathan Gaston    CAL   526  0.321   0.029   0.089   0.203      0.298     0.284  0.015  
Delta Cleary       SAL   403  0.119   0.012   0.062   0.045      0.109     0.096  0.013  
Kila Kaaihue       PCL   452  0.177   0.022   0.038   0.117      0.182     0.171  0.011  
Mike Hessman       IL    461  0.221   0.165   0.043   0.013      0.219     0.208  0.011  
Hank Conger        TEX   468  0.126   0.026   0.017   0.083      0.134     0.126  0.009  
Beau Mills         EL    556  0.153   0.018   0.022   0.113      0.159     0.150  0.008  
Brahiam Maldonado  FSL   413  0.186   0.153   0.027   0.007      0.180     0.172  0.008  
Wilkin Ramirez     IL    428  0.189   0.133   0.042   0.014      0.187     0.179  0.008  
John Drennen       Mult  415  0.186   0.024   0.043   0.118      0.192     0.184  0.008  
Drew Locke         TEX   517  0.190   0.133   0.021   0.035      0.183     0.175  0.008
Looking at how these players' power breaks down, it's clear that most of them get almost all of their extra-base hits in one direction. Notably, Scott Thorman showed up in last week's article as the player in the entire minor leagues whose ISO was most heavily to pull.
It stands to reason that this sort of player would show up on this list. They'll show up on the next one, too. If a hitter crushes such a high percentage of balls in one direction, he is the most likely to be affected by a unique park characteristic, whether positively or negatively.
As promised, the next list shows the 12 minor leaguers whose 2009 isolated power numbers are most underestimated by a traditional park factor. For instance, Cody Johnson's ISO got a boost from the park's traditional ISO factor of 94, but most of his power came to right field, where the factor is 87.
Player             Lg     AB    ISO  ISO-LF  ISO-CF  ISO-RF  Trad-ISO+  New-ISO+    Diff  
Cody Johnson       CAR   422  0.273   0.071   0.069   0.133      0.281     0.293  -0.012  
Derek Norris       SAL   437  0.227   0.156   0.048   0.023      0.234     0.243  -0.009  
Drew Meyer         TEX   451  0.106   0.029   0.018   0.060      0.103     0.112  -0.009  
Peter Bourjos      TEX   445  0.139   0.070   0.052   0.018      0.149     0.157  -0.008  
Tyler Moore        SAL   430  0.147   0.109   0.026   0.012      0.151     0.159  -0.008  
Collin DeLome      TEX   471  0.208   0.089   0.028   0.091      0.201     0.209  -0.008  
Vernon Carter      Mult  578  0.249   0.192   0.035   0.022      0.251     0.259  -0.008  
Matthew Joyce      IL    454  0.200   0.020   0.033   0.148      0.183     0.191  -0.008  
Mark Trumbo        TEX   544  0.164   0.079   0.055   0.029      0.175     0.182  -0.007  
Rusty Ryal         PCL   407  0.236   0.155   0.049   0.032      0.214     0.220  -0.007  
Matthew McBride    Mult  524  0.197   0.162   0.025   0.010      0.202     0.208  -0.007  
Johnny Giavotella  CAR   499  0.124   0.080   0.034   0.010      0.135     0.141  -0.006
An extra eight or nine points of ISO isn't exactly cause for celebration, but it's a nice boost in favor of some of these players as they try to show they are prepared for the next level in 2010.
For those who wish to delve further into the numbers, I've made two spreadsheets available. This one gives multi-year weighted ISO park factors for each field for all 2009 minor league teams, and this one has the data from the two tables above on all minor leagues who met the 400-at-bat threshold last year.