In 1908, Honus Wagner, one of the greatest players of all time, had one of his best years. He batted .354, with an OBP of .415 and a SLG of .542. He had 201 hits, including 39 doubles, 19 triples and ten home runs. He scored 100 runs and drove in 109. He stole 54 bases and had 308 total bases. Remarkable numbers.
But to truly get a sense of just how remarkable these numbers were, take a look at this graph of the number of runs scored per game in each year since 1900:
Wagner reached those outstanding numbers in the lowest run-scoring year of the last century. Not even the 1960's reached such an offensive nadir. As a result, Wagner led the league in BA, OBP and SLG, as well as hits, total bases, doubles, triples, stolen bases and RBI's. He was second in home runs (in a park extremely unfriendly to home runs) and runs scored.
For comparison's sake, let's look at some of the American League batting leaders in 1968, the second-lowest run-scoring year of all time.
Batting Average: Yaz (.301)
Hits: Campaneris (177)
OBP: Yaz (.426)
SLG: Howard (.552)
Total Bases: Howard (330)
Runs: McAuliffe (95)
RBI: Harrelson (109)
Stolen Bases: Campy (62)
As you can see, these league-leading numbers are comparable to Wagner's, but it took several players to match what Wagner did all by himself. And he played a great shortstop on top of it. He truly dominated the league.
In fact, according to Win Shares, Honus Wagner's 1908 was the greatest individual season in baseball history (post 1900).
Wagner generated 59 Win Shares in 1908. This is an astounding number. The second highest single-season total was Babe Ruth's 55 in 1923. There follows a pretty normal distribution after Ruth — several players had 54, 53 and so on — but Wagner's 1908 was four Win Shares better than the number two season.
Here's a graph of the single-season Win Share leaders (includes all seasons of 50 or more Win Shares, starting in 1900):
Not bad for a guy who almost retired at the beginning of the season. Wagner didn't participate in the Pirates' 1908 spring training, saying that he wanted to rest. From all accounts, he wasn't holding out for money.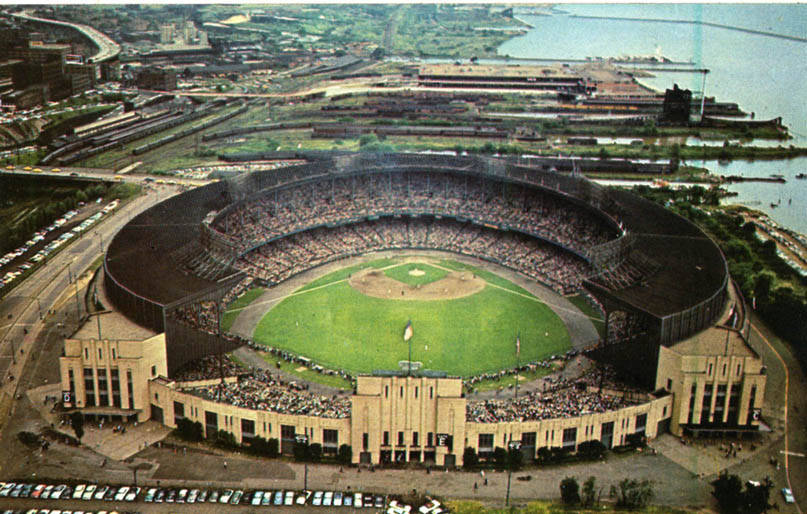 Hans Wagner is still among the unsigned, but he is not holding out. He has said that he will not play the coming season, but he is not in any way dissatisfied with his treatment at the hands of the club. He has declared time and again that he is getting all the money he is worth, but has said that he is tired and wishes to rest up for a year. However, the local owners are hopeful that he will change his mind and get into the game.
That is from the Sporting News of March 5, 1908. I also love this quote from an April edition of The Sporting News of that year, trying to blame the fans for Wagner's retirement:
Fans knocked and hammered the peerless Dutchman until it became wellnigh an outrage. They forgot that he was the best in the world and, when he came to the bat with men on bases and failed to clout the sphere over the farthest corner of the fence, he was roasted and hissed. And now they are bemoaning his loss, and some of Wagner's friends assert that if the big Dutchman had been properly appreciated by the Pittsburg fans, the thought of retirement would never have entered his cranium.
Baseball Library calls Wagner's spring retirement "an annual event," but he seemed a little more sincere in 1908. Of course, he wound up playing in 151 of the team's 154 games, so who knows?
Good thing he did play, cause 1908 turned out to be one of the most exciting seasons in baseball history. Both leagues had three-team races that went down to the last day, and the National League race featured one of the most famous plays in baseball history, "Merkle's Boner." The Cubs, whose infield featured Tinker-Evers-Chance, won the pennant and the World Series. In the AL, Detroit won the pennant, thanks partially to one of the greatest stretch drive pitching matchups of all time. All in all, a remarkable year.
Pittsburgh led the NL for most of July and August, fell behind a bit, then won 12 and tied one of their last 14 games to almost win it all. A great year for a team that basically consisted of some fine pitching and Wagner. Wagner was the entire offense; his .957 OPS was 245 points higher than the next highest OPS on the team, Fred Clarke's .712. The next year, with a little more batting help from his friends, Wagner and the Pirates won 110 games.
Leading the league in both OBP and total bases is quite a feat. Arguably, those are the two most important categories of batting prowess. Hans Wagner led the NL four times in those two categories; only Rogers Hornsby did that more often.
OBP and Total Bases don't account for extra bases achieved through steals, however. So let's add that to the leaderboard. Honus Wagner led the National League three times in all three of those categories. No one else ever did it once. In the American League, only Ty Cobb achieved the exact same record.
Cobb played left field, however, while Wagner played an excellent shortstop. Sam Crawford compared Cobb and Wagner:
In my opinion, the greatest all-around player who ever lived was Honus Wagner.

Cobb could only play the outfield, and even there his arm wasn't anything special. Honus Wagner could play any position. He could do everything. In fact, when I first played against him he was an outfielder, and then he became a third baseman, and later the greatest shortstop of them all. Honus could play any position except pitcher and be easily the best in the league at it. He was a wonderful fielder, terrific arm, very quick, all over the place grabbing sure hits and turning them into outs. And, of course, you know he led the league in batting eight times.

You'd never think it to look at him, of course. He looked so awkward, bowlegged, barrel-chested, about 200 pounds, a big man. And yet he could run like a scared rabbit. He had enormous hands, and when he scooped up the ball at shortstop he'd grab half the infield with it. But boy, Honus made those plays! He looked awkward doing it, not graceful like Larry Lajoie, but he could make every play Lajoie could make and more. Talk about speed. That bowlegged guy stole over 700 bases in the 21 years he played in the Big Leagues. A good team man, too, and the sweetest disposition in the world. The greatest ballplayer who ever lived, in my book.
Wagner was indeed a good man, as Paul Waner observed:
Honus was a wonderful fellow, so good-natured and friendly to everyone. Gee, we loved that guy. And the fans were crazy about him. Yeah, everybody loved that old Dutchman! If anyone told a good joke or a funny story, Honus would slap his knee and let out a loud roar and say, "What about that."
You've got to wonder just how good a coach the man was, however. George Gibson, who caught for the Pirates during some of Wagner's playing time there, sought out Honus for advice with his batting woes:
Once I said to him, "Honus, I can't seem to get the hang of it. I try hard enough, but it doesn't seem to do any good. What am I doing wrong?"

He said, "Look, the secret is to follow the ball from the time it leaves the pitcher's hand until it gets to the plate."

I liked Honus so I didn't say anything to him, but that didn't sound like much of a secret to me. Heck, I could do that. After all, I was a catcher; that's all I did all day long.
Wagner also holds the distinction of having the most valued baseball card of all time, the T206 tobacco card, which sold on eBay for a record $1.27 million. I was once on a business trip in Phoenix, talking baseball with a cab driver, when he started telling me a story about his old baseball card collection that was ruined in a fire some twenty years earlier. He claimed he had the Wagner in his collection. I didn't know whether to believe him or not. But if the story was true, imagine all the "what if" scenarios that had been going through his mind ever since, most of which probably did not involve driving a cab.
Honus Wagner is one of those guys I really, really wish I could have seen play. I plan to watch the movie on Sunday, hoping to catch a little bit of the magic.
References & Resources
The Sam Crawford, Paul Waner and George Gibson quotes come from one of the greatest baseball books ever written, The Glory of their Times, by the recently-deceased Lawrence Ritter.
The Honus Wagner picture, and many more like it, can be found at Portrait Matt's website.
The 1908 information came from "Baseball's Pennant Races: A Graphic View" by John Warner Davenport. It's been out of print for many years, but there are many other sources of 1908 information. By the way, "Take Me Out to the Ballgame" was also written that year.
You can read more about Wagner at the online Baseball Library.
If you want to read old Sporting News editions online, subscribe to the Paper of Record. SABR members get a discount.
Dave Studeman was called a "national treasure" by Rob Neyer. Seriously. Follow his sporadic tweets
@dastudes
.