The 2004 season gets into full swing with one game Sunday night and a full slate of games on Monday. Before that happens, I wanted to make sure you have all the information you might need to begin your season.
To save you the trouble of looking everything up yourself, I've scrolled through more newspaper web sites than you could count. Here's an alphabetical, team-by-team listing of all the little (or not so little) things you might be interested in knowing.
Not surprisingly, Ramon Ortiz won a spot in the rotation over Aaron Sele. More importantly, Ortiz is the fourth starter and John Lackey. Lackey probably has more fantasy potential, but it will be difficult to realize that potential if he gets skipped because of off days like most fifth starters.
Brendan Donnelly is likely to be out until late May or early June. He wasn't a candidate to get more than a couple saves, but his dominant numbers made him useful nonetheless.
Shane Reynolds amazingly has a spot in the rotation and Steve Sparks is battling Casey Daigle for the final spot. I think Reynolds showed last season that he's pretty much washed up and Sparks really isn't much better. Arizona would be better off giving Daigle a spot and making it a two-Casey rotation when Casey Fossum is ready. Fossum is likely out until May as he recovers from shoulder surgery.
Also, Robby Hammock is out for at least a week as he recovers from knee surgery, but he should regain the starting catcher spot whenever he can handle the chore.
Chris Reitsma appears to be Atlanta's top setup man. With John Smoltz apparently hoping for a more regular pitching schedule this season, Reitsma could increase his value by picking up a few saves here and there.
Eli Marrero hopes to be recovered from his strained abdominal muscle in time for Opening Day, but he doesn't have much value this season since he doesn't qualify at catcher in most leagues.
Erik Bedard earned the fifth spot in the rotation over Rodrigo Lopez. Lopez will pitch out of the bullpen while Omar Daal will be out for at least three months.
Jerry Hairston Jr. appears to be out until at least early May, which gives Brian Roberts plenty of time to try and claim the second base job as his own.
Geronimo Gil was sent to Class AAA Ottawa and Keith Osik will be the backup catcher. Neither one would have much value if Javy Lopez goes down with an injury.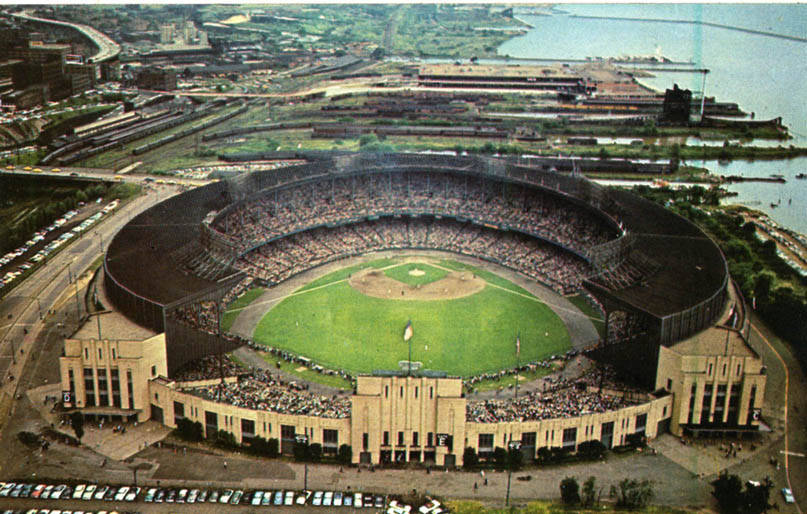 Fifth starter Byung-Hyun Kim will be out until at least late April and Bronson Arroyo will take his spot until then. Boston's fifth starter can have more of an impact than the fifth starter from other teams because Pedro Martinez's health concerns cause the Red Sox to rarely skip their fifth starter. Arroyo was the International League Pitcher of the Year last season and should make at least 10-15 starts this year, so he has some value.
Nomar Garciaparra is probably out until early May. He's proceeding catiously so that he doesn't have to worry about his Achilles tendon once he returns. Mark Bellhorn and Pokey Reese will start together in the middle infield until Garciaparra returns. If Bellhorn takes advantage of the opportunity, he could earn a larger share of the at-bats at second base once he and Reese have to split time.
Trot Nixon is also out until at least May, but his mildly herniated disc seems to be a larger concern. Gabe Kapler will start in right field until Nixon returns and is not worth owning.
Mark Prior is definitely out until at least May, which is bad enough. However, there are rumors swirling that could drive Prior owners to tears. Some people think Prior isn't likely to be back until June and some people think the Achilles tendon isn't really the problem, but rather a made up injury to hide elbow problems. I have no idea what is definitely going on with Prior, but it's never good to have this much concern surrounding the player who's likely your best pitcher. His replacement, Sergio Mitre, is unlikely to be of any value.
Scott Schoeneweis earned a spot in the rotation despite the fact that he didn't make a single start last year. The last time he was a full-time starter was in 2001 and 2002. Over those two seasons, he had a 5.25 ERA in 59 starts. Avoid him until he shows he can be useful.
Ken Griffey Jr. should be ready to go by Opening Day, but it's a near certainty that he'll get hurt again this season. The only questions are how soon he'll get injured and how severe the injury will be.
The Reds hope Brandon Larson is ready to return from his turf toe when he's eligible to come off the disabled list. Hopefully, they won't send him back to the minors if he struggles in his first 16 games again.
Jason Stanford won the fifth starter spot over Chad Durbin, but Durbin will get a shot at the rotation eventually. The Indians have some inexperienced pitchers, some injury-prone pitchers and some pitchers who are both. They will definitely need more than five starters to get through the season.
Milton Bradley's time with the Indians is over and he will likely be traded soon. Unfortunately, it sounds like Coco Crisp and will split time in center field, so neither of them is likely to be of much use to your fantasy team. With Bradley gone, Travis Hafner and Ben Broussard should his fourth and fifth in some order, which will help their value a little.
Denny Stark won the fifth starter spot over Chin-hui Tsao, who will go down to Class AAA Colorado Springs. It doesn't really matter though, because you're not going to use any Colorado starters. If you were going to try one out, Colorado's second series of the season would be a good time because the Rockies will be in Los Angeles, but I wouldn't even trust any of the Rockies starters with that assignment.
Larry Walker is out indefinitely and is unlikely to be able to return when he's eligible to come off the DL on April 10. Also, Clint Hurdle has said he will not use Preston Wilson in day games following night games in April, which would mean six days off for Wilson in the first month. None of the backups for Walker or Wilson are worth using.
Not only does Aaron Miles get to start at second base in Coors Field, but he'll apparently also lead off for the Rockies, which could be a huge boost to his value.
Jason Johnson is technically Detroit's ace, but he doesn't match up with other aces, especially not Roy Halladay and the Blue Jays, his opponents on Opening Day. It's not a good bet that Johnson will shut down Toronto's offense and it's a worse bet that Detroit will score much on Halladay. So while Johnson could have a decent season, you might want to leave him on the bench until at least his second start.
Nate Robertson appears to have beaten out Gary Knotts for the fifth spot in the rotation, but there's no way either of them should see a fantasy roster.
Ugueth Urbina will go to the minor leagues for a 10-day tuneup and Fernando Rodney will probably be on the DL at least that long. If any save opportunities arise before one of them gets back, Danny Patterson will likely get the call.
Florida sent Michael Tejera to Class AAA Albuquerque, solidifying Darren Oliver's hold on the fifth spot in the rotation until A.J. Burnett returns. Oliver has no fantasy value and I have trouble imagining Burnett being able to contribute much for the first month or two after he returns from Tommy John surgery. He's probably out until at least late May or early June.
With Jeriome Robertson traded to Cleveland, Brandon Duckworth appears to be next in line to start if there's an injury. He's flashed potential at times, but he's unlikely to be consistent enough to help. Carlos Hernandez would have a better shot at being a viable fantasy option if he got a turn to start.
If you own Morgan Enberg, you started to worry a little bit when the Astros acquired Mike Lamb, didn't you? Well, Lamb's universally regarded as a butcher in the field and his bat's not good enough to make up for it, so Ensberg's at-bats are probably safe.
Kevin Appier hopes to be ready to come off the DL on April 17. If Darrell May can make a start on three days rest once (he did it once last year), April 17 is the first time Kansas City will need its fifth, and only right-handed, starter. If Appier isn't ready to go on April 17, then either Jeremy Affeldt will need to pitch on three days rest or the Royals will need to use a spot starter.
Mike MacDougal will miss at least the first week or two of the season as he recovers from a stomach virus. Curtis Leskanic will close during that time and maybe a little longer as MacDougal could ease back into the majors as a setup man before regaining his job as the closer.
Tony Pena doesn't want to platoon Ken Harvey for some reason, which means Matt Stairs may not see significant playing time until somebody gets hurt. Of course, with Mike Sweeney and Juan Gonzalez on the same team, that shouldn't take too long.
It looks like Edwin Jackson will in fact be the fifth starter, but he might start the season at Class AAA Las Vegas anyway. If each of the other four starters makes just one start on three days rest, then the Dodgers might not need a fifth starter until May.
Chris Capuano and We Obermueller claimed the final two spots in the rotation. Capuano has a better shot at being somewhat useful, but it's more likely that neither will be able to help any fantasy teams.
Brad Thomas will be the fifth starter until Rick Helling returns from his broken leg. However, Helling hopes to be back on April 18 and that's the first time the Twins need a fifth starter. Either way, you're not going to want to use Minnesota's fifth starter.
More interesting is what the early schedule means for the other four starters. In his first four starts, Brad Radke may face Cleveland twice and Detroit twice. If you have Radke, make sure you use him to start the year. Carlos Silva is probably still available in free agency and he could start his season with two starts against the Tigers and a start against the Indians.
John Patterson appears to have beaten out Sun-Woo Kim as the fifth starter until Tony Armas Jr. returns. Armas is likely out until May and he's really the only one of the three with much fantasy potential.
Nick Johnson is probably going to be on the DL for 2-3 weeks. In the meantime, Brad Wilkerson will play first and Terrmel Sledge will platoon with Juan Rivera in left field. Peter Bergeron seems to have won the centerfield and leadoff job, but he's never been able to hit in the majors. It wouldn't be a surprise to see Wilkerson move to left when Johnson returns with Sledge and Rivera continuing to platoon in left.
If that happens, Sledge may have some value as the left-handed portion of the platoon. However, if Bergeron can even put up a .250 average and .320 OBP and keep his job, he could be very useful. He can flat out fly, and he could steal 30 bases and score 100 runs. It's not likely, but it's somewhat of a possibility.
Tyler Yates became the fourth starter when Jae Weong Seo was surprisingly sent down to Class AAA Norfolk. Scott Erickson will be the fifth starter with Grant Roberts returning to the bullpen. Quite frankly, none of those four pitchers is likely to do much for your team. Yates is the most intriguing, but Seo is still probably the safest bet once the Mets remember that spring stats don't matter.
Jose Reyes may start the season on the DL, but he probably won't miss more than 4-5 games even if he does.
With six days off each since their starts in Japan, Mike Mussina and Kevin Brown are going to get their second starts in before any other Yankees make their first start. Javier Vazquez will follow them in the home opener. Donovan Osborne will be the fifth starter until Jon Lieber is ready to return from his groin injury. However, the Yankees may only need a fifth starter two or three times in April and Lieber should be back in May.
Bernie Williams appears to be ready to return for New York's next game. Since Jason Giambi's knee is already bothering him, Williams and Kenny Lofton may end up splitting time in center field more often than you'd like. Travis Lee is probably out at least two more weeks, so Tony Clark will continue to play first when Giambi needs to DH.
Rich Harden is the fifth starter, but he may go to Class AAA Sacramento for a start since the A's don't need a fifth starter until April 17.
Frank Menechino will probably miss the first week or two of the season and Esteban German will start in his place. Neither is worth a fantasy spot.
The only news here is that Jim Thome's finger appears to no longer be a concern at all.
Oliver Perez appears to have won the fourth starter spot over Rick Reed and Ryan Vogelsong will probably be the fifth starter. Perez is worth taking a gamble on because he has nasty stuff and could be valuable if he improves his control.
Craig Wilson will play right field until Jason Bay returns, but Bay might only miss a week. After that, Wilson will go back to being a super sub.
Bobby Hill and Jose Castillo will split time at second base for now. Hill would have more value if he won the job full-time, but neither one is any use in a part-time role. Whether Freddy Sanchez goes to Pittsburgh or Class AAA Nashville when he's healthy, probably in early May, will depend on how those two are doing.
It looks like Sterling Hitchcock will be the fifth starter, but he might start in the minors because the Padres don't need their fifth starter until April 17. There's a very slim chance Hitchcock could be decent, but you can wait until he has a couple nice outings before picking him up.
There is still no work on when Rod Beck might return to the team. If something happens to Trevor Hoffman before Beck gets back, Akinori Otsuka will probably get the first shot at closing.
With Jason Schmidt out, Kirk Rueter will start on Opening Day. Schmidt could be ready to go as early as San Francisco's fifth game, on April 10. If not, on off day on April 9 will allow the Giants to skip the fifth spot in the rotation and use Schmidt anytime from April 11 to 14 if he gets healthy. If Schmidt still isn't ready on April 14, the Giants will probably need to use Wayne Franklin.
Robb Nen is out indefinitely and Matt Herges will close until he gets back. Even when Nen returns, he may not be able to pitch on consecutive days, so Herges should still get some save opportunities.
Scott Spiezio is still being bothered by lower back pain. If he goes on the DL, he won't be eligible to return until April 13 and Willie Bloomquist will probably start in his place. Spiezio's a marginal fantasy player anyway, so losing him for 8-10 games shouldn't kill you.
Tony Womack will indeed start at second base and lead off. I discussed the ramifications of this in Wednesday's column.
Doug Waechter was optioned to Class AAA Durham before the season opener in Japan, bt he's probably still a member of the rotation. If he is, he has the second most fantasy potential behind "ace" Victor Zambrano. That's not really saying a lot, but it's something.
Geoff Blum has apparently lost his starting job at third base to Damian Rolls and will be more of a super utility player. Rolls hit second both games in Japan and has enough speed that he could be useful if he bats second all season.
Chan Ho Park left his last start with tightness in his hip, but he should be ready to start the second game of the season. It looks like Mickey Callaway may be the fifth starter with Ricardo Rodriguez going to the minors. Texas doesn't really have any pitchers worth grabbing until they show something during the season.
Brian Jordan will be out 2-4 weeks with a sprained MCL in his right knee. The Rangers could fill in with David Dellucci and Eric Young, or they might try to trade for Milton Bradley.
Pat Hentgen has been moved up from fourth to third in the rotation, meaning his first start will be against the Tigers instead of the Red Sox. If you weren't sure about using him, that's a huge difference.
Carlos Tosca has said he will not go with a closer by committee, but he also hasn't said who his closer will be. My money's on Aquilino Lopez, but it could just as easily be Justin Speier or Kerry Ligtenberg. Whichever one wins the job will have some nice value and the other two will be mostly useless.