Sometimes I wish I had more patience.
At the end of an offseason in which almost everyone was counting the A's out, I picked Oakland to win the American League West in what I described as "making the point that Oakland will be better than everyone thinks." I was still a believer in Billy Beane and the A's, despite the deluge of opinions from the mainstream media telling me to give up on them and despite the departure of two-thirds of "The Big Three" to the National League.
Then, when Oakland got off to a horrible start, I wrote a column about how "anything that could have gone wrong with the A's this season has gone wrong." It was May 30, the A's were on pace to go 56-106, and "I was wrong. So very wrong." I went on to say that Beane's "golden touch seems to have worn off this year" and then ended the piece by saying:
The A's admittedly needed a number of things to break their way this season to contend in the AL West, but I never could have imagined the exact opposite happening. Nearly everything that could possibly have gone wrong in Oakland this year has actually gone wrong, and when combined with their limited window of opportunity to win this season to begin with, the result has been disastrous. It will likely get even worse before it gets better, because the next step is to unload some non-essential parts and truly gear up for what almost can't help but be better days ahead starting in 2006. Hopefully A's fans can survive that long.
It's ironic that I would hope that A's fans could show some patience, when that's the exact opposite of what I had shown. Because, as it turns out, I wasn't wrong at all. I just wasn't patient enough to be right. My column that essentially wrote off Oakland's season ran on the very day they began to catch fire. That evening the A's, who were 17-32 and losers of eight straight games, began a three-game sweep of the Devil Rays with a 5-4 win. Their record since is 37-13.
The saying goes that the baseball season is a marathon, but the A's are showing that it's more like a series of sprints. Oakland was one of the worst teams in baseball for the first two months of the year, with inconsistent pitching and a punchless offense that seemingly was shut out every other game. Then, without warning, they have became one of the best teams in baseball for the last two months, with a pitching staff that has shut opponents down and an offense that is scoring runs in bunches. The end result is a 54-45 record and a half-game lead atop the AL Wild Card standings.
That's the story of Oakland's turnaround this year, but it leaves out the part about how they managed to overcome such a horrible start to sit atop the Wild Card standings as we near the end of July. The most obvious answer is that all the things that went wrong early, from the incredible number of injuries to the complete lack of clutch hitting, finally started going right. But let's take a closer look to see if we can spot exactly where the turnaround came from.
Let's start with the hitting, because that's what caused A's fans the most pain in April and May:
OFFENSE             RS/G      AVG      OBP      SLG     IsoD     IsoP     BABIP     RISP
Through May 29      3.80     .241     .315     .342     .074     .101      .266     .229
Since May 29        5.82     .288     .355     .460     .067     .172      .293     .307
The A's were completely helpless at the plate prior to May 29, scoring a measly 3.8 runs per game while hitting just .241. They weren't getting on base, they weren't hitting for any power, and their batting average with runners in scoring position was a sickly .229. Since then, however, everything has changed. Their run scoring has jumped 53% to a robust 5.8 runs per game and the A's are hitting an impressive .288/.355/.460 as a team.
How did they do it? Oakland's walk rate has surprisingly stayed the same throughout the year, but there have been three major offensive changes. First and foremost is that the A's started hitting for power, as their Isolated Power (slugging percentage minus batting average) rose an amazing 70%, from .101 to .172. The bulk of the power surge has come from home runs, with 57 homers in the 50 games (1.14/G) since May 29, compared to just 27 long balls in the first 49 games (0.55/G) of the season.
Beyond that, the A's have done a much better job with runners in scoring position, going from hitting a lowly .229 in those spots to an impressive .307—an increase of 34%. And last but not least, their batting average on balls in play has risen significantly. The A's saw just 26.6% of their balls in play drop for hits through May 29, but since then they've seen 29.3% of their BIP fall in. I'm inclined to credit much of that increase to luck, because according to the A's Line Drive Percentage they haven't been hitting the ball harder of late. In fact, their team LD% has gone down since May 29, from 20.6% to 19.7%.
Basically, during their impressive run the A's have been hitting the ball out of the ballpark and cashing in runners when they get in scoring position. Plus, a lot more of their bloops and bleeders are finding holes, and some of their line drives are avoiding gloves and finding gaps. Okay, so now we know what sort of offensive turnaround the A's have experienced and we know how they did it, but we still don't know who was responsible. Well, it was a combination of players getting healthy and slumps ending.
                          THROUGH MAY 29                 AFTER MAY 29            GPA
                     AVG    OBP    SLG    GPA      AVG    OBP    SLG    GPA      +/-
Eric Chavez         .219   .280   .323   .207     .325   .387   .594   .323     +56%
Nick Swisher        .198   .267   .333   .203     .269   .339   .527   .284     +40%
Jason Kendall       .241   .316   .287   .214     .306   .389   .361   .265     +24%
Nick Swisher actually slumped and then got hurt, with a shoulder injury causing him to miss nearly all of May, so his improvement is a combination of both things. With Eric Chavez and Jason Kendall, they were dreadful for two months, both among the worst hitters in all of baseball, and then essentially returned to their expected levels of performance. The end result was Oakland going from three complete offensive sinkholes to above-average production from three positions.
While Chavez returning to his All-Star form and Kendall figuring out how to get on base in front of him has been key to the A's turnaround, getting Bobby Crosby healthy was as important. Crosby fractured a rib in the first game of the year, leaving the A's without their shortstop and top right-handed bat for nearly two months. His return from the disabled list coincided exactly with Oakland's return to winning—Crosby's second game of the season was against the Devil Rays on May 30.
With Crosby on the DL, the A's used Marco Scutaro as their regular shortstop, and he hit .247/.329/.377. Since coming off the DL, Crosby has hit .311/.379/.505. While Scutaro's hitting wasn't horrible for a shortstop, the jump up to the offense provided by Crosby has been huge. Meanwhile, Erubiel Durazo hit just .237/.305/.368 as the A's designated hitter before heading to the disabled list in May with a severe elbow injury. In his place, the A's called up last year's Pacific Coast League MVP, Dan Johnson, from Triple-A Sacramento. Johnson stepped right in and has provided the offensive punch the A's never got from Durazo, hitting .312/.388/.514 over the team's last 50 games.
Through May 29, none of the 12 Oakland hitters with at least 50 plate appearances had a slugging percentage of even .400. Bobby Kielty's .394 SLG led the team, and he was also the only hitter with a GPA above .255. Since then, eight of the 11 hitters with 50 or more plate appearances have slugged at least .400, with five of them—Eric Byrnes (.627), Chavez (.594), Swisher (.527), Johnson (.514) and Crosby (.505)—slugging above .500. And while only Kielty managed to post a GPA above .255 before May 29, only Mark Kotsay (.239) and Scutaro (.250) have had GPAs below .255 since.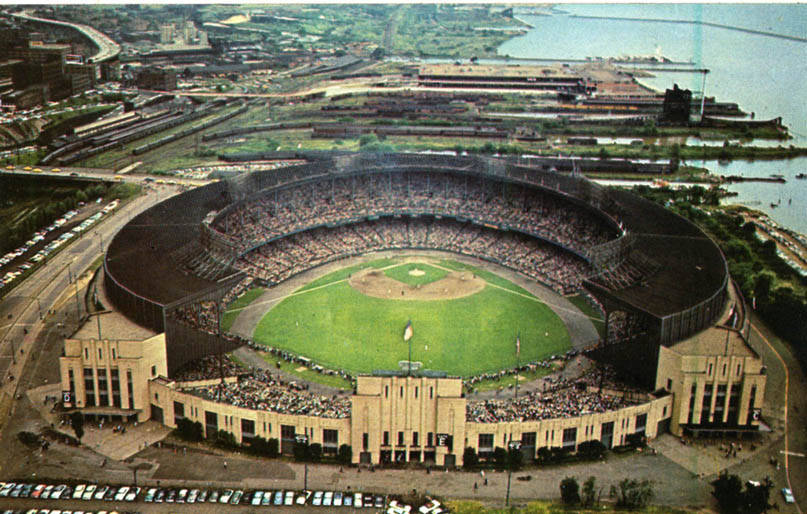 Despite Oakland's massive offensive turnaround, the A's pitching (and defense) is what has been getting the most attention during their 50-game run.
DEFENSE             RA/G      SO%     BB%     HR%    BABIP     GB/FB      LD%
Through May 29      5.46     16.3     9.7     2.5     .280      1.19     19.7
Since May 29        3.44     17.3     7.2     2.5     .249      1.31     19.6
Oakland's pitching hasn't improved quite as much as the offense, but the pitching staff wasn't as bad as the lineup to begin with. After allowing 5.5 runs per game through May 29, the A's have gone back to their pitching-and-defense roots (yes, you read that correctly) over the last 50 games, holding opponents to just 3.4 runs per game. That's good for an improvement of 38%, compared to the 53% jump the offense has experienced.
The A's have sliced their runs allowed by nearly two runs per game by improving both their pitching and their defense. They've upped their strikeouts by around 6%, going from getting a strikeout against 16.3% of the batters they faced to getting one 17.3% of the time. Along with more strikeouts, they have cut down on their walks from 9.7% to 7.2%—an improvement of 26%. And finally, the A's have tightened up their already-solid defense, cutting their batting average allowed on balls in play from .280 early on to .249 over the last two months.
In other words, they've cut down on their free passes, given up fewer balls in play (as a result of more strikeouts), and done a better job limiting hits on the balls in play they do allow. Let's break down the numbers between the rotation and the bullpen:
ROTATION            IP/GS     RA/9      H/9     SO/9     BB/9
Through May 29       5.69     5.52     9.00     5.45     3.61
Since May 29         6.53     3.50     7.35     5.87     2.67
Rich Harden was the one constant, pitching extremely well in a limited number of starts (because of injuries) in both time periods, but the other four rotation regulars made dramatic turnarounds. Danny Haren went from 1-7 with a 4.87 ERA to 7-0 with a 3.81 ERA. Barry Zito went from 1-6 with a 4.85 ERA to 8-2 with a 2.42 ERA. Joe Blanton went from 0-5 with a 6.55 ERA to 5-3 with a 3.43 ERA. And Kirk Saarloos went from 1-3 with a 4.74 ERA to 5-2 with a 3.75 ERA.
As a group, Oakland starters went 6-25 with a 4.94 ERA through May 29, and have gone 31-11 with a 3.25 ERA since. They cut their walks by 26% while improving their strikeouts slightly, went 15% deeper into their starts, and saw their hits allowed drop by over 18%.
BULLPEN             RP/G     RA/9      H/9     SO/9     BB/9
Through May 29      2.61     5.34     8.59     8.35     4.30
Since May 29        2.34     3.32     7.96     7.34     2.56
Oakland's relievers were actually pretty good through May 29, going 11-7 with a 4.30 ERA while striking out 8.4 batters per nine innings. Since then, they've become one of the best bullpens in all of baseball. Over the last two months, A's relievers have the following combined pitching line that looks like some sort of a cross between Mike Marshall and Goose Gossage:
  G     W     L     SV        IP      ERA       H      SO     BB
117     6     2     15     130.0     3.05     115     106     37
The rotation lasting 15% longer in their starts kept the bullpen fresh, as the A's have used 2.3 relievers per game since May 29, compared to 2.6 relievers per game before then. The bullpen has actually seen the strikeout rate drop, but the defense has picked them up and cut their hits allowed per nine innings by 7% despite more balls being put in play. The most significant change has been the dramatic decrease in walks, as the relievers went from handing out 4.3 free passes per nine innings to just 2.6.
Rookie closer Huston Street and his two right-handed setup men, Justin Duchscherer and Kiko Calero, have been particularly dominant since May 29:
                        G     W     L     SV       IP      ERA      H     SO     BB
Kiko Streetscherer     60     4     1     14     73.1     1.84     56     58     11
As the A's march toward their seventh straight winning season and try for their fifth trip to the playoffs in six years, my preseason prediction looks better and better and my lack of patience looks worse and worse. One thing I've said all along is for sure, however: with the young talent the A's have stockpiled, thanks in large part to the Mark Mulder and Tim Hudson trades, as well as some shrewd drafting over the years, things are only going to get better in Oakland.
As I wrote back in December, when critics were wondering what the A's could possibly be thinking after trading away Mulder and Hudson, "Beane has put the A's in a great position for another run through the success cycle."