Heading into the season, the NL West looked like a battle between flawed teams. With no dominant teams in the division, and lots of question marks, it appeared that whichever team could get enough ducks in a row to win 87-90 wins would take the division crown.
In the wake of the All-Star break, that looks like a generous assessment of the division. While San Diego, Arizona and Los Angeles spent much of the first half of the season clumped together above .500, June and July have seen all five teams race towards the bottom (check out Dave Studeman's graphical representation of the NL West battle).
The Padres ended May at 33-19, fresh off their best month in team history (22-6), and a 3.5 game lead over Arizona. Even though San Diego couldn't keep up their torrid May pace into summer, they extended the division lead to as many as 6.5 games, and the on-line sportsbooks pegged the Padres as overwhelming favorites to win the division.
With a big lead, a strong bench, and looking forward to reinforcements (in the form of the returns of injured regulars Mark Loretta, Phil Nevin, and Adam Eaton), the Padres appeared well-positioned to waltz into October. Sure, the team had holes, but the lead was large enough that Padres general manager Kevin Towers wasn't under pressure to make significant upgrades.
But the team stumbled out of the gate after the All-Star break. Even after the returns of Nevin and Loretta, the Padres lost seven straight games, tumbling to a 50-49 record. With each loss, more and more fans and talking heads have pushed for change.
The Padres are a very well-rounded, deep team; at almost every position, they have a player who is league-average or better, meaning that there are few places to upgrade. The team's glaring hole has been third base, where one-time phenom Sean Burroughs has continued to regress. Just sixteen months ago, Burroughs was coming off a very promising first full season in the majors and looked like a good bet to develop into a Derek Jeter type of hitter: good average and on-base ability with doubles power and his share of home runs.
Burroughs' forte has always been making contact. But over the last two seasons, he's been a complete slap hitter, always bringing his hands in first and just flicking the bat. He has been unable to generate any power, hitting just three homers over that span. He rarely even hits hard gappers for doubles. With his complete lack of power, National League defenses have adjusted, with outfielders playing in so far that his singles can't even score baserunners from second.
I saw a great example of these defensive adjustments at a recent game at PETCO Park. Sitting down the left-field line, my view of left field was partially obscured by the Western Metal building, such that I was unable to see the leftfielder in his normal position. In the first inning, I joked with my friend Rick that we'd see the leftfielder only when Burroughs bats, because opposing teams pull the LF in and towards the foul line to protect against his slap shots down the line. Lo and behold, a few innings later, Burroughs hit his trademark hopper just inside the third-base line, a routine double in most situations; but Arizona leftfielder Luis Gonzalez was positioned to cut it off and hold him to a single.
Despite the lack of power, Burroughs can still contribute if he hits for a good average and gets on base. But he has regressed in those areas as well; his .255/.327/.302 line is simply unacceptable for a 3B, and he has been in danger of losing his starting job to journeymen like Geoff Blum and Damian Jackson.
Burroughs is still just 24 years old, and it's certainly possible that he can fix his swing and have a good career. But a first-place team in a pennant race can't afford to wait and see; with the Padres plummeting towards .500, the team had to make a move.
Unfortunately for General Manager Kevin Towers, a glut of teams on the fringes of contention has resulted in few available trade options. Florida is desperate to unload Mike Lowell's bloated contract, but the Padres aren't in a position to take on that $21 million commitment. The only third baseman available without a reasonable salary was Cincinnati's Joe Randa, and after months of rumors, the two teams reached a deal Saturday, with pitching prospects Travis Chick and Justin Germano heading to Cincinnati.
While Randa is no star, his .286/.342/.429 career batting line is right around league average for a 3B. But that's a sizeable upgrade from Burroughs. And while PETCO Park hurts hitters as much as any park in baseball, Randa's doubles power should translate fairly well. Randa also is a well-respected player who wears the "proven veteran" tag well. While that's of dubious value when it comes to projecting his performance, it's important to manager Bruce Bochy and means that he's unlikely to lose much playing time to career scrub Geoff Blum.
Chick and Germano are both promising pitchers, but neither is a stud prospect. Chick is at least a couple years from the majors; his 2-9, 5.27 record at Double-A Mobile looked ugly, but he has still pitched decently, striking out 92 batters against 40 walks in 97.1 innings. Throughout 2004, Towers maintained that Germano was the Padre farmhand closest to the majors, and Germano actually started five games for the big club. But after getting knocked around a couple times near the end of the season, the team has avoided giving him any more chances.
The Padres paid a high price for a league average player in Chick and Germano; from a value standpoint they overpaid, but it was a deal they had to make. 3B was the one offensive position where they could feasibly upgrade, and it's unlikely that either Chick or Germano will ever be an impact player. Meanwhile, Burroughs has been sent to Triple-A Portland, where he can continue to get regular at-bats and try to regain his stroke; he'll likely be traded before Opening Day 2006, and possibly before the end of this season.
The other scapegoat in San Diego has played across the diamond from Burroughs. Phil Nevin had a poor first half before his injury, and the time off didn't help. Since coming off the DL, Nevin has hit a putrid .176 with no extra-base hits, and his bat looks visibly slower than it did during his productive seasons.
Nevin has been a vocal critic of the organization over the years, complaining about everything from the throwing regimen for minor-league pitchers to the vast right-centerfield alley at PETCO Park. (That said, he has been the consummate team player on the field, changing positions multiple times to accommodate other players, and tirelessly working through a number of injuries.) Most people involved with the team have been able to put up with Nevin's mouth because of his offensive contributions; it's a lot harder to defend him when his bat slows down, especially with 26-year-old Xavier Nady outhitting him (.272/.330/.503, 11 HR in 195 AB) while fighting for playing time.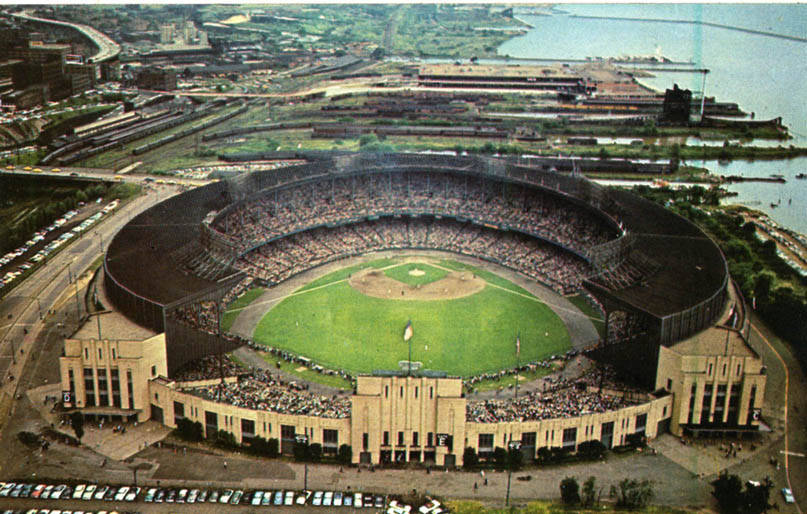 Towers in particular has had a strained relationship with Nevin; the two have sparred in the press, with things boiling to an infamous post-game shouting match in the bowels of Petco Park last July. Towers has been trying to trade him for years, twice agreeing to high-profile trades (once for Jeromy Burnitz, and later for Ken Griffey); both times Nevin torpedoed the deals by exercising his no-trade clause.
Nevin's contract calls for a weaker no-trade clause for this year only (whereas he could formerly refuse any trade, now he can veto deals to just eight pre-determined teams). Towers has been doubling his efforts to deal Nevin now, before Nevin's stronger no-trade rights kick back in early next year. However, the market is pretty weak for an aging power hitter with a slowing bat, little defensive value, and a $10 million 2006 salary.
While Phil Nevin and Mark Loretta returned on schedule shortly after the All-Star Break, Adam Eaton's injured finger has been taking longer to heal than previously expected. Eaton had blossomed into a strong #2 starter this year (9-2, 3.42), and his loss is two-fold; not only do the Padres lose his production every fifth day, it exposes their biggest Achilles heal: the lack of starting pitching depth. Over the last two years, the Padres have been successful when their top five starters are all healthy and taking their regular turns; but as soon as they have to resort to plan B, all heck breaks loose. The group of Dennis Tankersley, Brian Sweeney, Sterling Hitchcock, Justin Germano, Pedro Astacio, Tim Redding, Dennys Reyes and Darrell May have started 34 games over the last two years, with a combined record of 3-20 and a 6.75 ERA. Yes, 3-20. Worse, they have been unable to average even five innings a start, increasing the strain on the bullpen.
The trade market for starting pitching is rather thin; Florida's inconsistent ace AJ Burnett will be extremely expensive in trade, and there isn't much else available. However, the Padres' reserve starters have been so awful that even a mediocre starter would represent a large upgrade.
Kevin Towers tried to solve both the pitching problem and the Nevin "problem" at once, agreeing to deal Nevin to Baltimore for the Orioles' problem player, starter Sidney Ponson. As overpaid as Nevin is relative to his production this year, he's a bargain compared to Ponson. Ponson is scheduled to make $9 million next year, so the deal offered a savings of only $1 million. While Ponson was once a solid starter with lots of upside, he's been pitching through a torn labrum the last two years, and his performance reflects that, with a 5.52 aggregate ERA, and striking out fewer than six batters per nine innings.
But as with Randa, even this performance represents a notable upgrade over the current situation. Towers gave up more value than he received in his two deals, but at least he targeted the team's needs and improved the club for this year. This team's future is very uncertain, with top hitter Brian Giles and backstop Ramon Hernandez both free agents after this season. In this situation, it makes sense to fill the current holes and go for a title this year.
However, Nevin thwarted Towers' plan once again, rejecting the trade to Baltimore. He has chosen to accept a reduced role on the team, rather than leave his family and teammates.
There are lots of ways this Nevin situation can play out. He may still be traded; though the waiver deadline is just days away, Nevin's large salary ensures that he'll pass through waivers. The team still needs a starting pitcher, and Towers still has twenty-two other potential trade partners outside of Nevin's no-trade list.
He may stay in San Diego, splitting time with Nady at first base. If so, this situation looms as a major distraction. Bruce Bochy would be in a difficult spot, attempting to allocate playing time between his longest-tenured position player and the youngster that his boss loves. Every time either player has a bad game, there will be criticism from the fans and media.
Or Nevin could take an even riskier path. With catcher Ramon Hernandez out for at least three to six weeks for wrist surgery, Nevin could return to his old position behind the plate (he started there Tuesday night, in the first game after the aborted trade). Even if Nevin doesn't regain his old offensive form, just maintaining 2005's production is sufficient from a catcher.
No matter how the remaining ten weeks play out, this weekend's moves will be remembered as the turning point. If the Padres win the division, there will be plenty of credit to go around. The contributions of Randa, Nady, and Nevin will likely be keys to any resurgence. Bochy already has a well-earned reputation for maintaining a tranquil clubhouse and keeping his players both motivated and content; he will receive ample credit for turning this potential powder keg into a division title. Towers will receive accolades for fixing his team's holes and lighting a fire under his team with this shakeup.
But if the Padres falter and fail to win the division, the downfall will be attributed to the aborted Nevin deal and its aftermath. Nevin has put his foot in his mouth numerous times in the past, and certainly has the potential to do so now. Towers has already received much criticism for agreeing to deal Nevin before talking to him (in his defense, it appears that he didn't want to finalize the deal without consulting Nevin first, but Baltimore's front office leaked the news early). Bochy has made questionable decisions allocating playing time in the past, and has come under fire for this locally the last couple years. If this team fails to win the division, the only question is which person will receive the most blame.