Friday Afternoon
Ben Jacobs: Well, it's time for another Boston-New York matchup, but this one has considerably less oomph than the previous ones. Even if the Red Sox sweep the series, they'll still be 5.5 games back with just over two months to go.
Could they still win the division from that position? Yes, they could. Is it likely that they would? Not at all.
So, while I'm rooting for the Red Sox to take all three games, it has nothing to do with wanting them to jump back into the AL East race. I want them to win all three games so that they don't start to fall behind in the wild card race, because they have not been playing well at all lately.
The Yankees actually gave the Red Sox a chance to make up some ground and give this series added meaning by going 10-8 in their last 18 games. What did the Red Sox do in that time span with the opportunity they were given? They went 10-8 as well.
So, they enter this series that was supposed to be pivotal 8.5 games out of first place. But the series is still pivotal for them because they are only half a game ahead of the Athletics and White Sox.
I still think the Red Sox have a nice run in them somewhere and I think they should have no problem winning the wild card. But they need to start clicking soon. This weekend would be a nice time to start.
Friday Night
Larry Mahnken: Well, even I'm willing to concede that the Yankees' AL East title is fait accompli after Friday's game. But if Boston still makes the playoffs, it's not going to matter for a whole lot, just the right to host Game Seven of the ALCS if it gets that far.
I don't get it. Boston was three runs up and five outs short of winning the pennant last year, they added a great pitcher and a great reliever, and they seemingly had filled in all their holes effectively, while the Yankees seemed to tread water talent-wise. If the Yankees were going to be better this year than last year, it would be because of better health, but they certainly haven't had that.
And yet there are the Yankees, with the best record in baseball in spite of all their problems, and the Red Sox are eating their dust's dust. Boston's dropped 15 games in the loss column since The Sweep, and instead of cruising to the Wild Card, they're in the middle of a four-team race for it that they might not even be in the best position to win.
I felt going in that Boston had to sweep — 5½ games may not be close to you, but it's too close for my comfort — now they have to win the next two, and keep on winning. The pitching matchups coming into this series made me think that Boston was in great position to sweep, but now I could even see the Yankees having an outside chance to sweep the Sox. And if that happens, it might be Game Over in Beantown.
Saturday Night
BJ: Well, now that was fun, and it might have been just what the Red Sox needed to get this disappointing season turned around. Like you said, the Red Sox came ever-so-close last year and then appeared to add the few pieces that could make the ultimate difference, but somehow it hasn't happened.
The Red Sox have simply been playing uninspired baseball, not really doing anything as well as they should be able to. The annoying thing is that when you look at their stats, you have to scratch your head and wonder why they're not winning more games.
The offense looks like it should be a powerhouse on par with last year's and it is second in the league in runs scored. Yet the Red Sox are on pace to score 60 fewer runs than they did last year, and the offense seems to mysteriously vanish at times.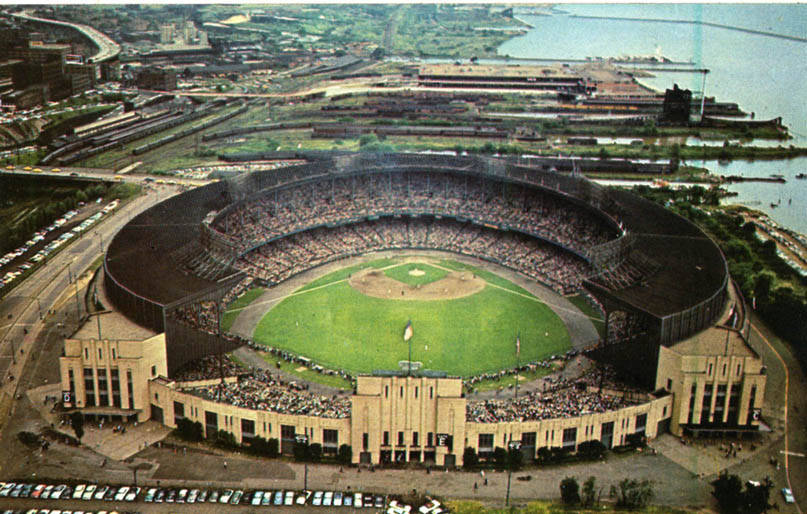 The pitching staff appears to have all the pieces necessary to be excellent and it is third in the AL with a 4.15 ERA, closer to first place than fourth. Yet the pitchers seem to fall apart whenever a fielder makes an error, and the Red Sox are just tied for seventh in runs allowed.
Speaking of the fielding, in the games I've been able to see either live or on TV, it's been horrendous. I haven't looked at the more advanced metrics, but the basic fielding stats seem to bear that out. The Red Sox are last in the AL in zone rating, third worst in errors and fielding percentage and just seventh in range factor.
So, what we've got here is a team with a good offense that seems like it should be hitting better, a good pitching staff that seems like it should be pitching better and a collection of absolute butchers in the field. Add it all up, and you've gotten a good, but nowhere near great team.
Friday night just seemed so inevitable. I hate being cliche and sappy about being a Red Sox fan, but all the demoralizing losses just start to wear on you after awhile. I was moving furniture all day today, and when I turned the TV on with the Red Sox losing 10-8 in the eighth inning, I wasn't even that upset.
Normally, if a game's at all close, I'll want to watch it to the end just to see if they can pull it out. Tonight though, we were going out to dinner and I figured they were going to lose, so when we left after Manny Ramirez flied out to end the eighth, I didn't even try to listen on the radio.
I probably wouldn't even have checked the score immediately when I got home from dinner, but my sister called my mom's cell phone and this was the one-sided conversation I heard:
"Did they lose?"
"They won?!?"
"A walk-off homer?"
"Who hit it?"
"Ben, talk to your sister and find out what happened."
So, I talked to my sister and pieced together that Nomar Garciaparra reached third base somehow, Kevin Millar singled, and Bill Mueller hit a walk-off home run. And suddenly, the Red Sox seem like they have some fight in them, literally.
I saw the clips of the brawl during the brief time I watched the game in the eighth inning, but my sister couldn't tell me too much about it. I watched SportsCenter tonight, and it seems like these two teams just hate each other, like I hear they did back in the 70s.
In 1978, of course, the Yankees and Red Sox hated each other as much as they ever have, and the Yankees stormed back from an impossible deficit to tie the Red Sox and win a one-game playoff to reach the playoffs. No, I don't think the Red Sox are suddenly back in the AL East race, but if they're going to duplicate what the Yankees did 26 years ago, the spark will have come from tonight's game.
Oh, and the Red Sox are back in first place in the wild card race, tied with the Twins. There's still a long way to go and they've got to show they can maintain this momentum, but for tonight, at least, it's fun to be a Red Sox fan and it's fun to hate the Yankees. Just the way it should be.
LM: Stupid, stupid, stupid. That describes Saturday's game.
The Yankees were stupid to start Tanyon Sturtze over a superior option, such as Brad Halsey, or, say, me. Alex Rodriguez was stupid to allow Varitek to goad him into getting ejected in the third inning. Tanyon Sturtze was stupid to allow himself to get involved in that brawl at all, Joe Torre handled the game itself stupidly, and in the end, some stupid decisions from earlier this season finally came back to bite the Yankees.
There was only one negative outcome to Saturday's game for the Yankees, and that was it. They should have expected to lose, but to lose the way they did gives Boston a surge of confidence that certainly doesn't bring them back into the AL East race, but it probably saved their season — although they're going to be without David Ortiz and Jason Varitek for a few games.
Torre's blunder came in the sixth, in deciding how to handle the game. Leading 9-4 entering the inning, Juan Padilla got knocked around and pulled for Paul Quantrill. Quantrill couldn't slam the door shut, but with two outs and runners on second and third, Torre made a decision that was neither tactically or strategically sound — he brought in The Run Fairy. Heredia promptly walked Ortiz and Ramirez, before being lifted for Scott Proctor.
The tactical error was bringing in Heredia at all. Heredia is vastly inferior as a pitcher to Quantrill — and the Yankees are 13-17 in games he's pitched in this year. Not all because of him of course, but he ain't helping. He best suited to the "mopup" role.
But the strategic error was in bringing in any reliever at that point. Yes, Quantrill was in trouble, Boston was in position to tie the game, and maybe take the lead. The game could be decided then and there.
So what? The Yankees led the Red Sox by 9½ games at the time, was 10½ that important? Let Quantrill try to get out of it, if he blows the game, he blows the game. Instead, Torre ended up using four pitchers in the inning, and lost the game anyway.
They lost because Rivera is tired. Anyone could see that from how he pitched. His control was poor, he was missing low, and everything was getting hammered. Ramirez's fly ball, Garciaparra's double, Nixon's fly out, Millar's single, Mueller's home run. He's pitched practically every other game this season, has pitched three days in a row six times, and four days in a row once. If it's a save situation, in comes Rivera. Even if the Yankees have a three run lead, even if there are two outs.
Torre needs to learn a lesson here and change his usage of Quantrill, Gordon and Rivera. One of them has to be unavailable every day, perhaps going with a setup/closer rotation of Gordon/Rivera, Quantrill/Rivera, and Quantrill/Gordon.
Fact is, if the Red Sox win the AL East, it'll be because they got red-hot and blew past the Yankees, not because New York collapsed. They're still going to make the playoffs, and they have to start preparing for that. Not every win is a must win. Using your entire bullpen to try and seal up a win is a great strategy in the playoffs, but in a mid-July game against a team so far back you need binoculars to see them, it's stupid. Stupid, stupid, stupid.
Sunday Night
LM: You know, I'm not even that frustrated about this loss. Contreras pitched horribly and cost the Yankees the game, but the late almost-comeback made me feel a little better.
The Red Sox won two of three. They sent Contreras back to square one, and they came back from a big deficit and beat Mariano Rivera. They probably lost their catcher for a few games, and Trot Nixon's back on the DL, but it was probably worth it to them. But for the Yankees, what has been lost?
A game in the standings, the Red Sox a hardly intimidating 7½ games back. They never had an aura of invincibility against Boston, so they didn't lose that. Perhaps they let Boston back into the division race, but they're going to have to play a lot worse over the next two months than they did this weekend to lose the AL East, and especially to miss the playoffs.
Maybe they learned some lessons. Perhaps Contreras' s*** doesn't work against the Red Sox, maybe they've learned to not overwork QuanGorMo, maybe they've learned that Felix Heredia is better used in games that are out of reach, and best used in games that don't involve the Red Sox.
I think we all learned that Ben Affleck is the worst possible representative for Red Sox Nation. John Kerry thinks that Grady Little should have pulled Pedro early — didn't he say the opposite in October? We learned that Jason Varitek isn't very good at keeping potentially volatile situations from escalating, that Alex Rodriguez doesn't flip easily, and that Tanyon Sturtze is as good a fighter as he is a pitcher.
I think the Red Sox come out of this weekend very much alive, but I still believe that the Yankees have the AL East safely in their pocket. I expected the Yankees to lose at least two out of three, maybe get swept. The Yankees lost two out of three. They maybe should have won two, they maybe should have lost three. They did just as well as I had hoped — though the emotions involved were a little more than I wanted.
BJ: I pretty much agree completely. The result of this series doesn't hurt the Yankees one bit. All they really wanted to do — and they probably didn't even need to — was avoid a sweep, and they did that in dramatic fashion on Friday.
I'm sure coming into this weekend the Yankees would have been OK — though not thrilled — with the Red Sox picking up a game in each of the three remaining head-to-head series. That would have meant the Red Sox would have had to make up 5½ games in their other 58 games, and that's not real easy to do.
The Yankees are still going to win the AL East, they're still on pace to win more than 100 games, and they still have the same problems facing them that they did before this weekend. They certainly didn't gain anything, but they didn't lose anything either.
For the Red Sox, however, this weekend was vitally important and the only way it could have unfolded better is if they had pulled out Friday's game for the sweep. Even without that, however, they stayed in first place in the wild card race and they showed that they could still stand up to the Yankees the way they did in April.
The thing I keep coming back to is Kevin Millar, and how he's almost been a mirror for the team as a whole.
Before last off-season, Millar and his situation provided the first glimpse at exactly what Theo Epstein is willing to go through to complete a deal that he thinks will help the ballclub. During the season, Millar seemed to be the constant source of "chemistry" as the team laughed, smiled and hugged its way into the playoffs.
This year, Millar had a very uninspiring first half, which just so happened to correspond with Boston's equally uninspiring first half. Then, Millar and the Red Sox both wake up at about the same time. He goes 10-for-13 with four home runs and the Red Sox fight their way to a series victory.
For the last two days, at least, the Red Sox looked like the fun-loving and frightening club that took hold of Red Sox Nation in a magical way last year. Now, they just need to keep it going. The Red Sox travel to Baltimore today to start a three-game series. Boston shouldn't have trouble beating the Orioles, but somehow Baltimore holds a 6-3 series advantage this year.
That has to change. A sweep at Camden won't arouse as much interest as a sweep at Fenway would have this weekend, but it could be just as important. The Red Sox aren't chasing the Yankees right now. They're trying to build a wild-card lead, and they need to beat the teams they should beat.