For two straight seasons, the Kansas City Royals have defied just about everyone's expectations and played deep into October. The Royals are few people's idea of a smart, progressive and well-run organization, but that didn't stop them from getting back to the World Series and taking home the crown this season. After, of course, they finished with the American League's best record.
Despite all this, many in the sabermetric community still view Kansas City with an air of ironic amusement and skepticism, as if the team's success is more smoke and mirrors than the result of some well-executed plan. Royals Devil Magic — or rather, #RoyalsDevilMagic — has been a popular phrase on Twitter this month. While many fans are quick to place analytically inclined clubs like the Rays or A's on a pedestal, the Royals are rarely held in such regard, even as the wins keep piling up. Their run to the World Series in the 2014 postseason happened through a good deal of luck, sure, but they were among the best squads in baseball this season and backed that up in the playoffs.
Numerous reasons exist for why Kansas City has developed such a reputation. The polarizing Wil Myers–James Shields trade (which, funny enough, worked out better for the Royals) spawned not only a bevy of hot takes, but also a tendency to dismiss the organization as incapable of going toe-to-toe with baseball's shrewder clubs.
Manager Ned Yost, too, has come under fire for his affinity for the sacrifice bunt and an often-archaic handling of his pitching staff. But Yost isn't the only manager who makes head-scratching decisions (Mike Matheny continues to display his own brand of tactical futility each October), and there's evidence he's adapted well enough from his previous mistakes, like when he turned to Wade Davis for a six-out save to close out Game Four on Saturday night.
Yet beyond these criticisms, the Royals have massively outperformed their projected win total the past two years. For writers and analysts to disparage a team's moves and decisions is one thing, but when the computers all predicted the Royals would finish close to .500 (or below it), the notion their success is the product of luck becomes easier to accept.
Indeed, nearly every projection system, from Steamer to ZIPS to PECOTA, forecast Kansas City to miss out on the playoffs in 2015. That didn't happen, of course, and while the club has benefited from good fortune at times, its achievements are the result of more tangible reasons than mere luck.
A closer look at how the Royals are run and the manner in which they've built their current roster reveals an organization that is smarter and more progressive than it's given credit for. In fact, if Kansas City had a better reputation within the sabermetrics community, the Royals would be receiving far more praise from analysts and statheads alike for their play this season.
The Royals have risen to the top through a shrewd roster-building vision that has exploited what other clubs value most on the open market and optimizes the playing environment in their home ballpark.
To begin with, the idea the Royals are some old-school organization that eschews advanced stats is plain wrong. Kansas City has a bigger and better analytics department than many realize; the team just rarely divulges much information about that work to the public.
The club has no fewer than four full-time employees who work in analytics, and that doesn't include any interns or consultants. Mike Groopman, who has spent eight years with the franchise and previously worked at Baseball Prospectus, was promoted to the role of director of baseball operations/analytics back in January. In fact, he just became the first BP alum to be part of a World Series-winning team.
Congrats to Mike Groopman, who I believe becomes the first Baseball Prospectus alum to win a ring.

— Joe Sheehan (@joe_sheehan) November 2, 2015
Groopman oversees Kansas City's analytics department, which also includes John Williams, Daniel Mack and Guy Stevens, whose academic backgrounds rival any front office analyst in the game. Williams attended Yale and has a graduate degree in atmospheric science from MIT. Mack has a Ph.D from Vanderbilt where his studies focused on machine learning, and Stevens co-authored a paper that appeared in the "Journal of Quantitative Analysis in Sports" while he attended and pitched at Pomona. Mack and Williams spoke at the sabermetric conference Saber Seminar this summer.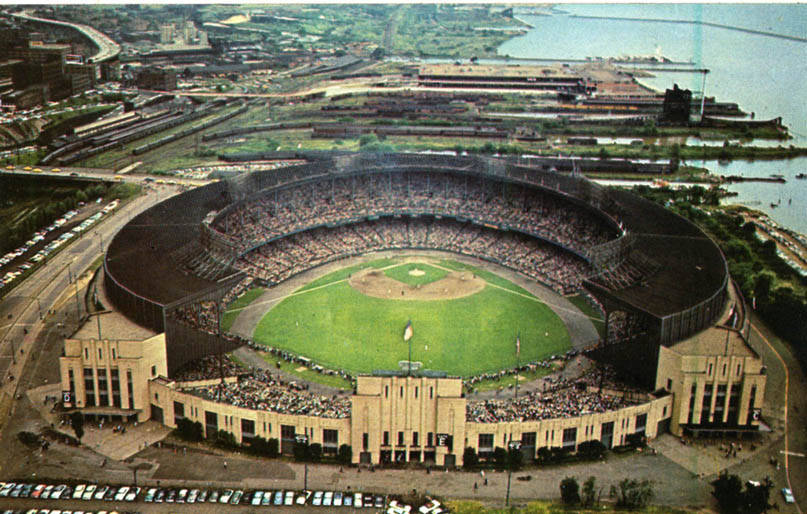 These are the types of talented people other organizations are praised for hiring, but the Royals continue to be pigeonholed as a franchise that still clings to outdated ideals and avoids advanced stats altogether. For this reason, the perception remains that they've lucked into this winning more than anything else.
Even more impressive than the front-office brainpower has been the way in which Kansas City has applied progressive approaches and taken advantage of undervalued assets to gain an edge on the field. They may not tout themselves as an analytically driven team, but the Royals have excelled with strategies any careful reader of Moneyball should recognize and applaud.
Kansas City's recent success begins with its defense. That fact won't come as a surprise to anyone. What some observers might not realize, though, is just how great the Royals are in the field and how this has benefited them in other areas as well.
Back in July, Dan Szymborski wrote about how the 2015 Royals were on pace to be one of the greatest defensive teams in major league history. And indeed, they outpaced just about every other club in baseball with their gloves this season. Kansas City ranked first overall by a wide margin in defensive value and team UZR. The Royals finished second in Defensive Runs Saved behind only the Diamondbacks.
More importantly, this strong performance in the field has resulted from a clear front-office strategy. Kansas City has specifically targeted and developed great outfield defenders in Alex Gordon, Lorenzo Cain, Jarrod Dyson, Paulo Orlando and others. The Royals have paired a fast, athletic outfield with their spacious ballpark, and in turn, been unafraid to acquire fly-ball pitchers who might not be great fits elsewhere but perform well in Kauffman Stadium with the Royals' stellar defense behind them.
Shields, Chris Young, Jason Vargas, Edinson Volquez and Jeremy Guthrie all have found success in Kansas City the past two years, in part because the team knew each hurler's weakness would be eased by pitching in an environment suited to his skill set. That each of these pitchers came with his own perceived faults also enabled the Royals to obtain them cheaply, except in the case of Shields. Though even there, the player the Royals traded was an outfielder in Myers who doesn't necessarily fit that great-defense mold.
Given how undervalued defense remains around baseball, Kansas City deserves credit for committing resources to elite fielders and pitchers who benefit from good glove men in the outfield. In exploiting these market inefficiencies, the team's front office has constructed a squad that excels at run prevention without ever having to dive into free agency for a high-priced starter.
The Royals haven't just won with defense, of course. At the plate, they've built a lineup filled with high-contact hitters in an era when power has become pricey and highly sought after. Moreover, in a time when hurlers have dominated and strikeouts have soared, Kansas City has assembled an offense that is less susceptible to the effects of elite velocity and pitching's widespread supremacy.
As Ben Lindbergh wrote recently at Grantland, evidence exists that high-contact hitters perform better against power pitchers, a notion that has been borne out in the playoffs for two years in a row. (The Giants, too, have succeeded with a similar offensive makeup.) Although burly sluggers often can do more damage, they're less consistent at the plate, and they're vulnerable when facing hurlers who excel at getting strikeouts. Watching the Mets' power arms churn through a formidable Cubs lineup demonstrated this concept to a "T."
Of course, Kansas City proved to be a much tougher foe in the World Series, and that isn't the result of some small-sample-size fluke. Since the start of 2013, the Royals have posted the lowest strikeout percentage in baseball by nearly two percentage points, the same-sized gap separating the clubs ranked second (Oakland) and 14th (Boston) on the list. The Royals are a clear outlier here, and that their lineup also led the league in contact rate is no accident.
At the end of the day, one still might prefer an offense full of mashers. But the Royals don't have the cash to spend big money on those kinds of hitters on the open market nor could they trade for them without emptying their farm system. Instead, they've built an above-average lineup far more cheaply in a manner any smart front office would love to emulate.
Kansas City also has been on the cutting edge in building one of baseball's best and deepest bullpens. Relievers like Davis, Greg Holland, Kelvin Herrera, Ryan Madson and Luke Hochevar have given the team an almost unmatched advantage in the late innings. And, as we've seen the past two postseasons, that advantage only grows in the playoffs. Other organizations, most notably the Yankees, have sought to copy the Royals' bullpen blueprint in recent years.
All these stellar arms have helped take pressure off the starting rotation and enabled the Royals to consistently depend on relievers for one- and two-inning spurts rather than the diminished performances of tiring starters in the middle innings. Indeed, for an organization that supposedly eschews progressive thinking, Kansas City has done a great job circumventing the times-through-the- order penalty with a deep bullpen that carries much of the workload.
The club's relievers led all AL squads in innings pitched this season and finished with the league's lowest bullpen ERA at 2.72. The Royals' phenomenal bullpen has allowed Yost to frequently spell his fatigued starters in a way many analytically inclined fans have long been calling for.
Moreover, in Davis, Hochevar, Brandon Finnegan and Will Smith, they've also done a great job converting mediocre starters into valuable relievers over the past few seasons. This pattern isn't a coincidence and has aided their ability to remain among baseball's best teams at run prevention.
From this perspective, the reasons Kansas City has so outperformed projection systems the last couple years are much easier to discern. The Royals excel defensively, which is the one area of the game we still have legitimate issues measuring and forecasting accurately in the public realm. Yet just because fielding value is harder to quantify than offensive production doesn't mean the Royals have been unable to gain an edge through valuing defense more than other franchises.
Similarly, one of the major shortcomings of projection systems is how little weight they place on reliever impact. When you hold an advantage in nearly every high-leverage situation, that's going to end up being a huge benefit to your wins total. That the Royals have excelled in such circumstances lately (and likely more than any other club) helps explain just how they've been able to outstrip forecasts of their true talent level.
Perhaps most importantly, when Kansas City called its shot, the team got it right. History is littered with teams who pushed their chips into the middle of the table and came up empty. Larry Anderson to the Red Sox, Carlos Beltran to the Giants, Jon Lester, Jeff Samardzija and Jason Hammel to the A's, are but a few of the trades that immediately spring to mind as examples where the acquiring team was left unfulfilled. But this year, the Royals landed two big fish in Johnny Cueto and Ben Zobrist, and it paid off in a World Series trophy. Both players were integral to the World Series triumph over the New York Mets. For a team with little margin for error financially, it was imperative the Royals wait for the right time to call their shot, and they did.
Ultimately, Kansas City is still not viewed as a sabermetric team due to a dated reputation that no longer accurately reflects the organization's capabilities. Instead, the Royals should be regarded as one of the smartest organizations in baseball — a franchise, much like the Pirates or Astros, that has developed a clear plan and carried it out to great success. No, the Royals haven't excelled solely because they possess some hyper-advanced analytics department filled with mad scientists churning out data and formulas that are well ahead of everyone else. But what they've done probably would draw far more accolades from the sabermetrics crowd if a team like the Rays or Cubs had succeeded with similar strategies.
The Royals, for their part, are probably fine with being misjudged and underestimated. They have one of baseball's best front offices and a collection of hard-nosed players any fan would love to root for. Luck is the last reason for their run to the World Series crown.
References & Resources
Alex Skillin has written for SB Nation, Beyond The Box Score, The Classical, Sox Prospects, Fire Brand of the American League, and Celtics Blog, among others. Read all of his writing on his
website
, and follow him on Twitter
@AlexSkillin
.