During the postseason, with each game carrying ever-greater significance, it can be understandable why fans of a particular team take increased pleasure from the failures of their opponents. If the other team is doing poorly, your team is doing well. So screw those other guys, I want my boys to kick their butts.
If you're a Kansas City fan during the 2015 World Series, you likely want New York to stumble, fumble, and bumble its way into a 30-year championship drought. And if you're a Mets rooter, you want your team to decimate the Royals on the way to a ticker-tape parade through the Canyon of Heroes.
But what about fans of the other 28 teams? Whom are your rooting for? Or, more importantly, whom are you rooting against? Because it seems for many fans, the team you cheer for is only a skosh more significant than the team – or teams – you vilify.
(Before I go on, full disclosure requires me to identify myself as a St. Louis Cardinals fan. Yes, I can hear your groaning. No, I don't consider myself one of the "Best Fans in Baseball." Every fan base has its share of good-natured rooters as well as its share of morans. I'm just a guy with some thoughts to share. I'm not representative of some larger group.)
If you cheer for the Yankees, odds are slim you're currently pulling for New York's other franchise. Ditto those living in Philadelphia, Washington, D.C., Atlanta and Miami. And folks in Minnesota, Cleveland, Detroit or Chicago's South Side – and even in eastern Missouri – are unlikely to be rooting too hard for KC. Sure, lots of fans root for "their" league if their team isn't in the playoffs, but division and regional rivalries often overwhelm DH-versus-no-DH allegiances.
I suppose the question isn't so much, why do people root against other teams, but why do they do it so fervently? Booing the opposition is a long-standing tradition in all sports, and naturally an event that hurts your team will evoke a negative reaction. But when – and why – does good-natured jocularity turn into full-blown antagonism?
Is throwing a home run ball back onto the field of play acceptable? I would say this activity, which seemingly has its origins at the Friendly Confines of Wrigley Field, is fine, though I can't imagine why someone would toss a home run ball back. Millions of fans go to games each year, and only a small percentage of them get a ball as a souvenir, let alone one that has been blasted over the outfield wall. I wouldn't care if it was hit by my least favorite player on my least favorite team; I'm not chucking it back onto the outfield grass. At the very least, give it to a kid who roots for that team.
At what point do verbal barbs directed at the opposition go too far? Certainly, alcohol often plays a part in these loose-lipped diatribes, but sometimes people are just naturally venomous. Giving a player grief over an error or an 0-for-5 the game before is part of the give and take between players and fans, but when the comments get personal (such as insulting family members) or the language gets too salty (remember, there are kids at the games), the line of civility has been crossed. One would hope people have the decency – and creativity – to come up with clever jibes that are merely playful and not crude.
Of course, there are the absurd situations in that long-time rivalry between the New York Yankees and Boston Red Sox that simply defy explanation. Television networks remind us every time these teams face each other it's the greatest rivalry in sports, but perhaps nothing serves as greater evidence of the unfettered loathing these fan bases feel for each other than the fact that Boston fans will start a chant of "Yankees Suck" … in the middle of a Red Sox-Orioles game … in Baltimore!
And then we get to the physical, which is a clear line of demarcation between civility and insanity. For example, when fans get so wrapped up in a simple game, they'll fling batteries at the guys wearing different colored clothes. Never mind that, as Seinfeld points out in that link, some of those guys in different colored laundry were wearing your team's laundry the year before. In fact, those are some of guys who get the most abuse.
When confrontation gets way out of hand, you get situations like what happened with Bryan Stow, the San Francisco Giants fan who was savagely beaten by two Dodgers fans in the Dodger Stadium parking lot in 2011. Sadly, events like this have been repeated in the ensuing years. Of course, there are numerous less-publicized skirmishes every year, shows of bravado and stupidity because another person has the gall to root for a different team.
What is it that causes some people to lose all sense of rationality, all because of a children's game being played by adults? What flips the switch from, "Hooray for my team!" to "Your team is garbage!"?
Rooting for your favorite team to win every game it plays makes perfect sense – yes, even when your team is facing a starting pitcher on your fantasy roster. But when people say something like, "I root for the Giants and whoever is playing the Dodgers," I can't help but wonder why. Certainly if the Dodgers are battling the Giants for a playoff spot, San Francisco fans will want the Dodgers to lose. But if LA's results have no impact on the Giants' fortunes, who cares?
I have to admit I can't claim full innocence in this realm. I still have some lingering ill feelings toward the Royals that stretch all the way back to the Denkinger Game in the 1985 World Series. No, it doesn't make any sense, but they beat my team, and I didn't like it. And "those stinkin' Mets," as I often referred to them in the late '80s, were a nuisance as they and the Cardinals – with the Cubs part of the fray, too – battled for supremacy of the old National League East division.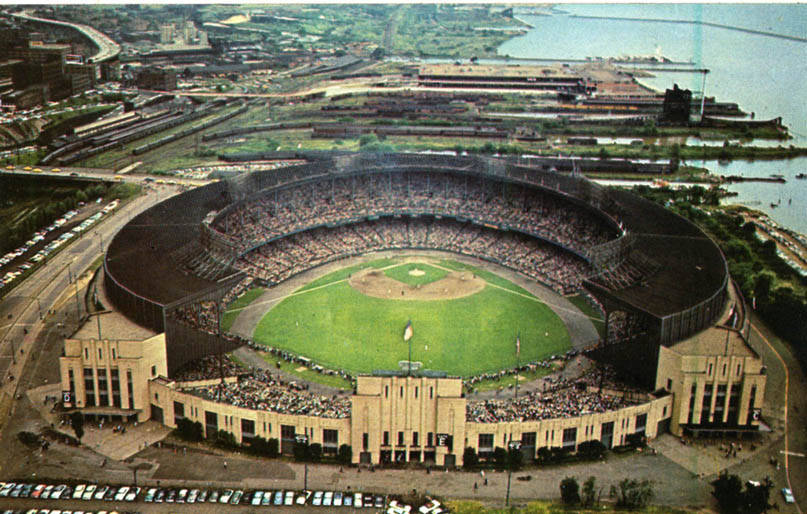 Still, the idea of hating another team is lost on me. Maybe it's because there's so much hate in the rest of the world, I want sports to be something better, an escape from the ugliness we hear about so often. Maybe it's because these are simply games we're watching – the greatest sport ever created, in fact – in which the object is simply to go home.
So, root, root, root, for your favorite team. The others? Well, just let 'em be.
Greg has been a writer and editor for The Hardball Times since 2010. In his dreams, he's the second coming of Ozzie Smith. Please don't wake him up.