Baseball's original 2020 Opening Day, originally scheduled for March 26, isn't happening. We all know that. The world has undergone a monumental upheaval in the last few months as a result of the coronavirus pandemic. The repercussions of this crisis will be felt around the globe for an extended period, with no one really sure for how long. Right now, the best we can do is practice excellent hygiene, participate in 2020's new and much lamentable practice of "social distancing," and not panic.
Eventually, however — and hopefully sooner rather than later — baseball will be back. And when that happens, major league baseball's schedule will have to be updated. The big question then is, what changes will be made? How many games will be played? Will the regular season be extended into October — or even later? Will there be another opportunity for a player to join Derek Jeter as the sport's Mr. November? Could there be a change for someone to become baseball's Mr. December?
So many questions, and so many unknowns. But just because a multitude of things are unclear right now — paying players and other workers in the game, service time considerations, how to ramp the season up again, what to do about the amateur draft, etc. — doesn't mean plans shouldn't be considered and discussed for when the National Pastime starts up again. With the hope major league teams actually can take the field again this years, let's examine a few possible schedule possibilities as Opening Day is shifted later and later.
The Pipe Dream: April 9
When commissioner Rob Manfred originally announced Opening Day would be delayed two weeks, people responded with a mix of hope and skepticism. Many fans, players, and people in baseball's management structure wanted to see games that counted in the standings get going as quickly as possible. Others looked at what was happening in China, Iran, Italy, and other countries and were doubtful a single fortnight would be enough time to get things under control.
Of course, we know now the skeptics were correct. It will not be a matter of adding a week or two onto the end of the season, scheduling a few doubleheaders, and having the World Series begin in November. The Centers for Disease Control and Prevention (CDC) has recommended no group gatherings of more than 50 people during the next eight weeks, and President Trump suggested the number be no more than 10 people.
The Next Best Hope: Memorial Day Weekend
An eight-week suspension of games means May 10 is the very earliest teams would start playing again. And baseball wouldn't just jump straight into the regular season. A second spring training would be needed to get players back into the groove, with starting pitchers in particular needing the most time to ramp up to a regular-season pitch count.
Memorial Day is early this year, occurring on May 25. Is two weeks enough time for all players to get into game shape? Most likely not, but the owners are going to want to get revenues flowing again as soon as possible. With rosters already set to expand to 26 player this year, perhaps the owners will  allow 28-man rosters for the first month of the season, allowing for additional pitchers to help handle the additional workload caused by starters not being ready to approach the 100-pitch mark right away.
(Yes, more pitchers would lead to more pitching changes, which would mean longer games. But after a two-month delay, most fans would embrace as much baseball as possible — at least for a few weeks.)
With eight weeks slashed from the calendar, what changes to the schedule would be needed? In the most realistic scenario, two weeks would be the maximum the season could be extended. The growing possibility of games — especially postseason games — being cancelled by snow as the season stretches well into November is a serious concern. Losing six weeks means about 36 games lost, resulting in a 126-game season. But would that shake out schedule-wise? There are many possibilities, but here's one suggestion.
First, because there are 15 teams in each league, inter-league play throughout the season is a must. And because the rivalry series have become such a big marketing scheme (at least in some circumstances — New York, Chicago, the Bay Area — we'll give each team a home-and-away with its rival squad. Fans of the huge San Diego-Seattle and Atlanta-Toronto showdowns no doubt are grateful for this decision.
For intra-division games, let's assign each team 14 contests against squads within their division, a reduction of four or five  compared to the standard schedule. That's 56 games. (Come up with a Joe DiMaggio tie-in if necessary, MLB, to help hype the game's return.) Inter-division games in each league will be allocated such that a team plays five games each against the other 10 teams.
Five is a peculiar number, but these are peculiar times, and bumping it to six would result in fewer total games against division rivals than against the rest of the league. That's another 50 games. An additional 14 inter-league games will be used to complete the 126-game campaign and give the schedule-makers flexibility.
This setup would necessitate a number of two- and four-game series, but doubleheaders and off days could be shuffled around to make it work. And the season would be long enough to maintain most of the integrity in determining the best teams at the end of the schedule. The playoffs would go forward as usual, and by mid-November the 2020 World Series champions would be crowned.
Half a Season Is Better Than None: Independence Day Weekend
With more unknowns than knowns at this stage, the reality is that regular-season games may not start again for a few months. Holidays are a huge event, and the next one on the calendar is July 4 weekend. That's 14 weeks lopped off the schedule, though, which would lead to a loss of games on the order of half the season.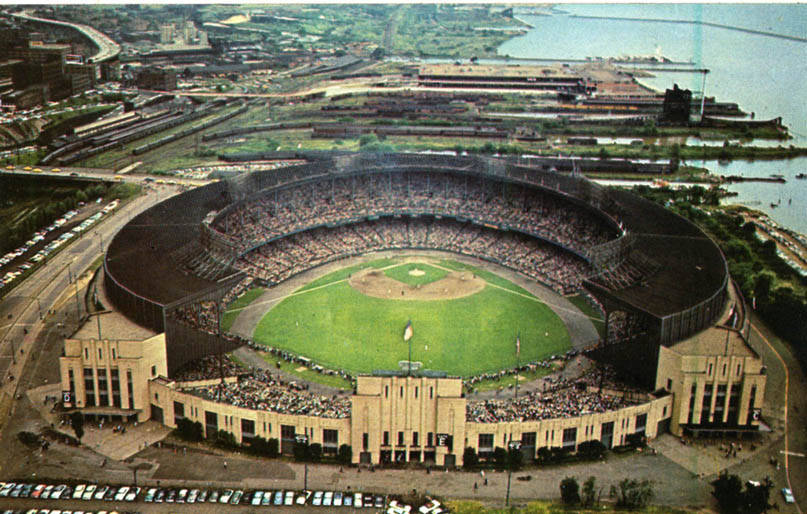 Let's go with an 82-game campaign with the following breakdown. Every team plays the rest of its division opponents 10 times, for a total of 40 games. One three-game inter-division series against the rest of the league is another 30 games. The "natural" rivals will face off in a single three-game series, leaving nine additional inter-league contests to sprinkle throughout the schedule.
At this point, protestations of unbalanced and unfair schedules probably would come up. But, hey, the schedule already is unbalanced and unfair, so it's nothing new. Additionally, what essentially would be half a season could allow for some really quirky results. Maybe the Orioles get hot and claim a Wild Card spot, or the Dodgers somehow don't win the NL West for the eighth consecutive year. Or the Miami Marlins claim their third World Series title while still never winning their division. The shorter the season, the greater the chances of chaos.
The Nightmare Scenario: Complete Cancellation
We are facing far more serious issues than whether two groups of men run around on the grass in their pajamas throwing, hitting, and catching a ball. But the game of baseball is ingrained in our culture, and it has been for more than a century and a half. Tens of millions of fans stream into major league ballparks every season, and hundreds of millions watch on TV.
If those three-hour distractions disappear for all of 2020, it will be an indication much continues to be troubling in our world. It would be reassuring to know society is putting the greatest emphasis on the areas of most importance, that saving lives and healing are the top priorities. But it still would be sad that the game of our childhood — of our nation — was silenced for the entire season.
Until we know the final outcome, be safe, be smart, and be part of the solution that brings the world — and the game of baseball — back to a sense of normalcy.
Greg has been a writer and editor for The Hardball Times since 2010. In his dreams, he's the second coming of Ozzie Smith. Please don't wake him up.