Platoons, they are great when they work out. The thought of two seemingly overlooked players coming out of nowhere and teaming up for some serious production piques my interest. The thought of a platoon performing at an all-star level for a fraction of the price is even more exciting.
The Latin root of platoon means "small ball," perhaps a sign that platoons are by definition a form of small ball strategy. It would make sense given that most small market teams, who consign to the small ball strategy, utilize platoons in order to gain an advantage over teams with deeper pockets. Whether platooning is a "small ball" strategy is debatable, as you could make a good case that every team should use platoons to their advantage regardless of the elasticity of their budget. I would argue that the necessity to platoon has as much to do with positional scarcity as anything else.
Look no further than the middle infield and catcher situation in baseball.
It is no secret that certain positions are lacking offensive talent more than others. Positional scarcity does come with some selection biases, of course. Most MLB teams will take a weak-hitting shortstop over one who can smash the cover off the ball but can't field a lick (Jose Iglesias vs. Jhonny Peralta comes to mind). And in any case where the weak hitting middle-infielder wins over the slugger, the slugger is often moved to a corner position on the infield or in the outfield. This is why we see so many platoons on the corners and less up the middle—there is a small pool of player's who can play the field up the middle at catcher, second base, shortstop, and center field. With a small pool it is harder to pair up two guys who complement each other and play the defense required at that position.
So if an MLB team resigns itself to the fact that they would rather have a Brendan Ryan playing short, they can compensate at positions with a larger (and more variable) skill pool of players. That means teams should take any advantage to platoon at a position where the variation in fielding performance is minimal but where there is plenty of variation in a batter's value. If that is the case, this means one can easily find two players to hit either side of the platoon and not lose too much defensively, relative to other positions, such as catcher and shortstop. I don't have the data, but if I would guess that designated hitter, first-base, and outfield are likely the positions with the most platoons historically.
Position pools aside, there is plenty of variation in year to year platoon performance. So a guy who is part of a successful platoon one year can find himself in the gutter the next. This luck factor makes playing the platoon game a little bit like the stock market. First you have to find the platoon players, then you have to flip them when their value is the highest before they regress dramatically. This is because it takes an enormous amount of time for platoon splits to become reliable — it takes nearly 1,000 plate appearances — and 2,000 PA* against lefties and righties respectively — for wOBA to stabilize (where past performance becomes more indicative of future performance than regression to the mean). Now, many platoon players don't get the chance to accumulate that many plate appearances for us to isolate their true platoon value. For that reason, so many "platooners" are the ones who establish themselves quickly—or are veterans with diminishing skill a strong split to a certain side.
So, isolating platoon players is no easy task. Today, I will show a way to isolate for those who would benefit from platooning.
*Note: In "The Book" there is a great chapter on platoon split regression. Some of that methodology is implemented here, but we will go about it differently in estimating random variance in platoon wOBA.
Methodology
For those into the details, please follow along: To isolate players who would be best suited under the label "platoon player," I took a three-year weighted average of the player's platoon splits  by simple counting statistics that comprise wOBA (plate appearances, singles, doubles, triples, homers, walks, intentional walks, hit by pitches, sacrifice flies). Then using a resampling method called Bootstrapping, I resampled those components for 1,000 player seasons—projecting the uncertainty in their numbers versus lefties and righties. By taking the projected distribution of each of those components for each "simulated season" I calculated the two distributions of wOBA for each player, one projected wOBA against solely lefties and the other against only righties. Basically, we are simulating what 1,000 player seasons would look like for each player if he faced only one handedness. Given those two distributions, we can pull the mean wOBA and the standard deviation of those projections. Using the uncertainty of the wOBA versus left/right we will regress it towards the mean of all similar players and the population variance. The regression formula, as suggested by Beyond the Boxscore's statistical guru Stephen Loftus, is as follows:
μwOBA +1/ (1+swOBA / σwOBA) * (wOBA- μwOBA)

Where μwOBA  is mean wOBA for versus left/right, swOBA  is the standard deviation of the wOBA from the bootstrap versus left/right, σwOBA is the population standard deviation versus left/right and wOBA is mean projection from the bootstrap versus left/right.
Now, Bootstrapping isn't usually used to simulate per se, but it is meant to be used exactly for our purposes—calculate standard deviation of something very obscure like wOBA. Admittedly, there are probably easier ways to estimate a player's platoon performance (like those in The Book), but this method will provide us with more in-depth analysis by introducing the measured uncertainty of each player's wOBA rather than using a generalized approximation.
Lastly, it is important to know that this is in no way a prediction of actual platoon split performance for next year. This is a theoretical simulation of how a player would perform if he faced a certain handedness in every single one of his PAs. In other words, this is not meant to compete with the projection giants of Steamer, ZiPS, Marcel, Oliver, etc. So don't try to use these numbers to predict next year's overall performance. Rather this is a way to regress what we know about split performance given recent performance using the uncertainty in each player's split performance, based on sample size and the components in wOBA. In the process, we're looking to identify the league's top prospective platoon players at each position. 

Our sample is all players who played in two out of the last three seasons, with at least 150 PA against righties and 100 versus lefties.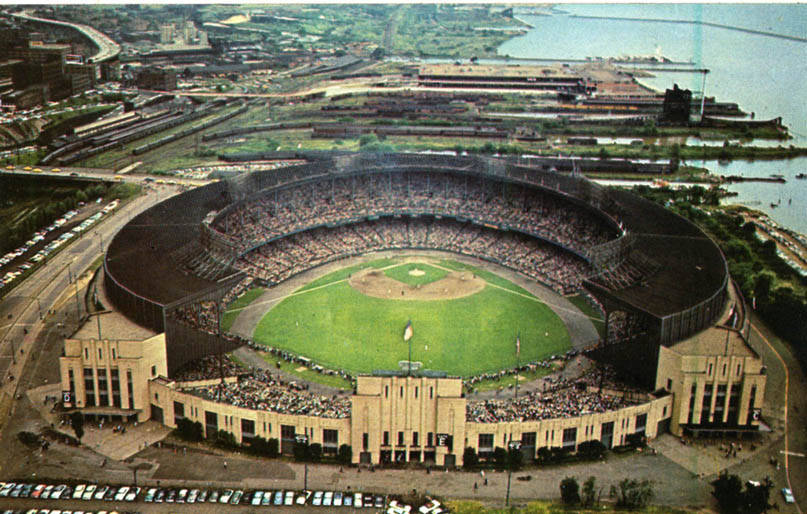 Results
We will go through each position and show which players are the "best options" to be platooned at that position; we will present their projected wOBA versus right and left—representing their simulated and regressed performance against both hands. We converted each wOBA into a z-score and picked those from each position who had the largest difference in z-scores. So these are the players who would most benefit from the platoon. To go further, I created "Platoon Score," which is the z-score of the side of interest multiplied by the difference in the two z-scores. This way we are isolating players with high wOBA against that handedness we are interested in but also taking into account those who are deficient against the other hand. This way we don't get a lists full of Miguel Cabrera's and Mike Trout's—as you may know, good hitters trump large platoon splits any day and the point of this exercise is not to tell us who are baseball's best hitters. Thus, to classify any platoon player they must be above average against one hand and around, or below average, against the other. DH's were placed in separate positions, as DH platoons could include anyone with minimum defensive value.
Catcher
Notable Platoon Splits Vs. Right
Name
wOBA right
wOBA left
Zr
Zl
Diff
Platoon Score
John Jaso
0.354
0.278
1.2
-1.5
2.7
3.2
Alex Avila
0.352
0.280
1.1
-1.4
2.5
2.9
Jason Castro
0.357
0.305
1.3
-0.6
2.0
2.6
Of the three above, Jaso is the only one that finds himself currently platooned. Avila, who has been horrendous against lefties in recent seasons and a below average defender, is a fine candidate to be opposite of another catcher in a platoon. A personal favorite of mine, Jason Castro, had a fine year against lefties last year (0.328) but has a 0.227 career wOBA against southpaws.
Notable Platoon Splits Vs. Left
Name
wOBA left
wOBA right
Zl
Zr
Diff
Platoon Score
Derek Norris
0.366
0.282
1.3
-1.6
2.8
3.5
Salvador Perez
0.378
0.317
1.6
-0.2
1.9
3.1
Dioner Navarro
0.382
0.324
1.8
0.1
1.7
3.0
The other member of the A's top notch catching platoon, Norris, ranks top amongst the left platoon candidates for backstop. Navarro is a heavy favorite of the simulation after his huge year versus lefties last year at a wOBA of 0.478. I would lean more conservative on the Navaro projection; however, he is definitely one of the top catchers when it comes to hitting lefties. Perez is a good example of a guy whose value on defense makes up for his large platoon split. That being said, Norris makes the perfect platoon candidate given his success in that role with a pretty large sample size.
First Base
Notable Platoon Splits Vs. Right
Name
wOBA right
wOBA left
Zr
Zl
Diff
Platoon Score
Adam Lind
0.361
0.286
1.5
-1.2
2.7
4.0
Ryan Howard
0.361
0.289
1.5
-1.1
2.6
3.9
Brandon Moss
0.373
0.327
2.0
0.0
1.9
3.8
Adam Lind is a favorite righty smasher of the sample, with A's slugger Brandon Moss ranking with the highest wOBA against righties for first basemen we called platoon players. Give me a minute to address the Ryan Howard selection. I didn't control for salary for a reason—to make a distinction between perceived talent (based on how much a team paid a player) and actual observable performance over the last three years. For that reason, Howard could be best utilized in the platoon role or,  if health is there and money is eaten, could make for a interesting trade candidate for a team thinking of a platoon role at 1B.
Notable Platoon Splits Vs. Left
Name
wOBA left
wOBA right
Zl
Zr
Diff
Platoon Score
Gaby Sanchez
0.379
0.309
1.7
-0.5
2.2
3.7
Jesus Montero
0.350
0.300
0.8
-0.9
1.7
1.3
Jesus Guzman
0.345
0.308
0.6
-0.6
1.2
0.7
The pool of lefty smashers at first base is very small relative to those available at first with a tendency to hit righties better. Gaby Sanchez is the only one of the five to really stand out with his proven track record to give lefties trouble. Guzman, who figures to be semi-platooned this season with the Astros, is one of the stronger first basemen against lefties in the platoon sample.
Second Base
Notable Platoon Splits Vs. Right
Name
wOBA right
wOBA left
Zr
Zl
Diff
Platoon Score
Chase Utley
0.362
0.331
1.5
0.2
1.3
2.0
Neil Walker
0.345
0.287
0.9
-1.2
2.1
1.8
Daniel Murphy
0.340
0.302
0.7
-0.7
1.4
0.9
Second basemen with a righty favored platoon split are hard to come by. Hence, we see three regulars come out on top of our simulations for this group. The opposite is true for the pool of second basemen with lefty platoon splits.
Notable Platoon Splits Vs. Left
Name
wOBA left
wOBA right
Zl
Zr
Diff
Platoon Score
Brian Dozier
0.376
0.293
1.6
-1.1
2.7
4.3
Kevin Frandsen
0.376
0.295
1.6
-1.1
2.6
4.1
Jeff Baker
0.370
0.285
1.4
-1.4
2.8
4.0
Here the pool is much stronger with 17 candidates as opposed to four for the group above. However, the candidates at this position are more clustered around a mean of 0.342 wOBA versus lefties—meaning that these three candidates are more valuable given the actual spread of talent in the positional pool. We will get to adjusting for positional talent later, but keep note. Jeff Baker and Kevin Frandsen have been quite good versus lefties for many seasons, while Brian Doizer, despite a heavy regression based on small sample size, has put up impressive numbers in a short period of time.
Third Base
Notable Platoon Splits Vs. Right
Name
wOBA right
wOBA left
Zr
Zl
Diff
Platoon Score
Wilson Betemit
0.350
0.276
1.1
-1.6
2.6
2.8
Eric Chavez
0.357
0.315
1.3
-0.3
1.7
2.2
Pedro Alvarez
0.346
0.295
0.9
-1.0
1.9
1.7
Switch hitter Betemit comes out on top given his atrocious wOBA against lefties in recent history, but Chavez—who has been a part of his fair share of platoons—has the largest simulated wOBA versus right of the three. Pedro Alvarez makes up for his platoon split by his average-ish defensive ability and his moonshots. The matter of the fact is, there aren't a lot of options at this position to make a platoon at this position worthwhile.
Notable Platoon Splits Vs. Left
Name
wOBA left
wOBA right
Zl
Zr
Diff
Platoon Score
Danny Valencia
0.358
0.296
1.0
-1.0
2.0
2.1
Trevor Plouffe
0.363
0.309
1.2
-0.5
1.7
2.0
Martin Prado
0.357
0.323
1.0
0.0
1.0
1.0
Valencia and Plouffe provide some pop at the corner, with minimum defensive abilities. Prado's versatility makes him platoon prohibitive, but he does exhibit somewhat of a lefty bias. Cody Ransom (0.346 wOBAleft) and Ryan Roberts (0.341 wOBAleft) come in close behind, as members of previous attempted platoons.
Shortstop
Notable Platoon Splits Vs. Right
Name
wOBA right
wOBA left
Zr
Zl
Diff
Platoon Score
Stephen Drew
0.347
0.290
0.9
-1.1
2.0
1.9
Didi Gregorius
0.348
0.296
1.0
-0.9
1.9
1.9
Jimmy Rollins
0.329
0.304
0.2
-0.7
0.9
0.2
Perpetual free-agent Stephen Drew ranks highly as a platoon-able shortstop, with Didi Gregorius serving as the only other platoon-able player at this position. Jimmy Rollins coming in third with a 0.2 Platoonscore tells you a lot about the platoon depth at this position. This probably has to do with teams valuing defensive over offensive ability at shortstop, meaning there are more light hitters at the position than any other.
Notable Platoon Splits Vs. Left
Name
wOBA left
wOBA right
Zl
Zr
Diff
Platoon Score
Jordy Mercer
0.384
0.300
1.8
-0.9
2.7
4.9
Derek Jeter
0.376
0.308
1.6
-0.5
2.1
3.4
Everth Cabrera
0.343
0.309
0.6
-0.5
1.1
0.6
Here I would take Jordy Mercer's projection conservatively despite the heavy regression—due to his small sample versus lefties. That being said lefty platoon splits are more variable, so his small sample is not regressed as much as it would be if he had a righty biased platoon split. Jeter over the last three seasons has been more or less a platoon shortstop, where he is still elite versus southpaws. Cabrera, another switch hitter, has always had a large split but has remained a regular due to his incredible speed.
Outfield
You will have a hard time convincing a fan-base that platooning Shin-Soo Choo or Jacoby Ellsbury is a good move. I would have to add it's scary when high OBP/speed guy ages with a large platoon split. It will be interesting to keep our eye on Choo and Ellsbury as they lose value with their legs and power relative to their position. Parra, Smith, DeJesus have all been platooned in the past—and successfully. You can make the case that Either should have been platooned a long time ago, and the numbers would agree with you. The pool of outfielders who would be categorized as "right platooners" is easily the largest and most variable, in terms of platoon score. This means it is easiest to find hitters in the outfield who can hit righties well above average so that the risks of the platoon are outweighed by the reward. Try finding more options at a position like third base or catcher.  In terms of a platoon, DH'ing any two outfielders with minimum defensive skills would also be an option.
For outfield versus lefties we have less high priced options—thus they are more easily attainable.  Cody Ross, Chris Denorfia, and Jonny Gomes are all players who jump out at me as guys I anticipated seeing. The mean wOBA here is less than those in the group above (0.342 vs. 0.333) but the pool remains just as large (36 versus 33). Given this information, it is easy to see why so many of baseball's platoons are in the outfield as opposed to the infield. In the outfield, there is less defensive skill required than a shortstop or catcher and a large pool of applicants who have a high mean wOBA compared to other positions.
Positional Analysis
Given all the information I presented above the next logical step is to run some positional analysis. How practical is it to platoon each of these player's given the skill pool at each position?  Below is a table of some summary statistics for those 173 platoon players (out of 431) that we isolated for.
NOTE: Here everything is an average, N is number (pool), and STDEV is the standard deviation of the platoon score for that position.
Platoon Player Summary Statistics
Positional Left
Positional Right
Pos
N
wOBA left
wOBA right
Diff
Platoon Score
STDEV
Pos
N
wOBA right
wOBA left
Diff
Platoon Score
STDEV
C
11
0.335
0.307
0.028
1.41
1.56
C
11
0.343
0.305
0.038
1.37
1.18
1B
5
0.350
0.308
0.042
1.81
2.02
1B
22
0.340
0.300
0.040
1.17
1.43
2B
17
0.342
0.295
0.046
0.64
0.66
2B
4
0.338
0.304
0.034
0.86
0.86
3B
11
0.343
0.309
0.034
0.95
1.24
3B
5
0.350
0.304
0.046
1.87
0.65
SS
11
0.342
0.312
0.030
0.72
1.51
SS
4
0.338
0.302
0.036
1.02
0.99
OF
34
0.333
0.310
0.023
0.96
1.11
OF
36
0.342
0.303
0.039
1.37
1.72
Utilizing the position to position analysis, it makes sense to isolate for those players that are platoon players relative to their position instead of generalizing based on the population of all platoon players. Players that rank highly based on the mean and variance of their position are rewarded in this analysis. Below is a table sorting the top 5 platoon options relative to their primary position, using the Z-score of their platoon score, based on the position pool of platoon players ("Zplatoonpos").
Top 5 Left Platoon Options Relative to Positional Pool
Name
Pos
wOBA left
wOBA right
Zl
Zr
Diff
Platoon Score
Zplatoonpos
Brian Dozier
2B
0.376
0.293
1.58
-1.15
2.73
4.3
5.6
Kevin Frandsen
2B
0.376
0.295
1.57
-1.08
2.64
4.1
5.3
Jeff Baker
2B
0.370
0.285
1.40
-1.45
2.85
4.0
5.1
Cody Ross
OF
0.383
0.309
1.80
-0.55
2.34
4.2
2.9
Starling Marte
OF
0.388
0.319
1.96
-0.15
2.12
4.2
2.9
Top 5 Right Platoon Options Relative to Positional Pool
Name
Pos
wOBA right
wOBA left
Zr
Zl
Diff
Platoon Score
Zplatoonpos
Shin-Soo Choo
OF
0.390
0.308
2.61
-0.56
3.16
8.2
4.0
Andre Ethier
OF
0.374
0.292
1.99
-1.04
3.03
6.0
2.7
Adam Lind
1B
0.361
0.286
1.49
-1.24
2.72
4.0
2.0
Ryan Howard
1B
0.361
0.289
1.49
-1.14
2.63
3.9
1.9
John Jaso
C
0.354
0.278
1.20
-1.47
2.67
3.2
1.5
All Platoon Sims
Every single player of the sample is located here. Feel free to play around.
Next Steps
Incorporate salaries to weight platoon score and eliminate those who are cost prohibitive to platooning.
Incorporate total career performance with appropriate weighting into the simulation/compare with three year weighted projections and assess which is more predictive.
Create a team of platoons, and simulate season performance.
Incorporate speed and defense into calculations of platoon score.
Relate the two simulations to provide a more informed simulation of splits.
So, stay tuned for more on this topic in the coming months!
Resources and References
Stephen Loftus for methodology assistance
All data courtesy of FanGraphs
Max Weinstein is a baseball analyst. He has written for Fangraphs, The Hardball Times, and Beyond the Box Score. Connect with him on Twitter
@MaxWeinstein21
or email him
here.