Two years ago, novelist Stephen Amidon published a book on the history of sports—it's quite a regal book, so perhaps I should just say sport—with a title that has an indication that sports history takes place in spiritual terrains as much as, or possibly more than, it does in the temporal: it's called Something Like the Gods. The subtitle of the book, "A Cultural History of the Athlete From Achilles to LeBron," indicates that this history runs deep into our human past indeed. Very deep.
The first intimately recorded sporting event in human history, Amidon reports, was a fiction, appearing in the iambic verse of Homer's Iliad. During a break from war, Achilles' soldiers competed in a series of taxing games in cathartic commemoration of a slain brother. This immediate proximity between sports and war is far from accidental. Amidon writes, "The only difference came in the fading seconds of the game. The athlete pulled his punches; the warrior followed through."
Just as the rituals of today's wars include space to posthumously commemorate its noblest victims, like America's symbol-steeped Purple Heart medal, victory and defeat in sports do not directly translate into glory and dishonor, respectively. There always have been ways for a warrior and/or athlete to achieve—simultaneously, paradoxically—losing and glory. Says Amidon, "The only way a loser could be certain to command respect was to experience a kalos thanatos—a beautiful death. The Iliad is filled with examples of warriors dying nobly, thereby inoculating themselves against shame." Winning has never truly been the only thing.
A few thousand years later, the intrinsic honor codes of competition crystalized in the form of the knight. Amidon describes their brutal tradition of "chivalric combat," which almost entirely blurred the lines that usually separate sports, war, and legal justice:
…[T]wo knights would do battle with a variety of unblunted weapons until one was killed. The survivor would then be judged to have the law on his side. If one of the knights was in any way incapacitated during the course of the contest, this was deemed an admission of guilt. He was immediately executed.
While both of these examples of archaic sport are thoroughly European, this is the flavor of our sporting ancestry no matter who your specific ancestors were. Sports were birthed out of a need to cathartically release, through simulation, our species' inborn tendency for carnage.
In 2014, death on the playing field is thoroughly and scrupulously avoided as far in advance as possible. But our codes of honor, chivalry and nobility remain as deep and unaffected as ever. Because we have baseball.
…
In theory, a baseball team's only duty is to win baseball games. In reality, all baseball teams expend considerable energy advancing and defending their honor, and they do so via measures that tend to limit, ever-so-slightly, their opportunity to win the game at hand.
Plunking an opposing batter is a thing that serves no other purpose than to defend honor. The cost, in terms of expected win percentage, may be relatively small, but it's still voluntarily conceding that same value that was bitterly scraped for in an earlier inning.
Leaving the dugout to brawl is another thing that brings no tangible advantage—brawling doesn't intimidate the opponent, it's really just a reflex—and also a brawl carries with it the crippling threat of suspension. Losing a player for a week is a steep price to pay when all it purchases is a temporary retention of honor.
Baseball has its deaths, too—figurative deaths, but about as hard to come back from as the real thing. With their documented ingestion of PEDs, Andy Pettitte and Jason Giambi have committed more or less the same violation upon the nebulous "spirit of the game" as did Ryan Braun and Alex Rodriguez. Only, the court of public opinion has deemed the latter pair guilty on all counts of dishonor, their sentence eternal banishment from the audience's fond sentiments.
Just like Achilles' troops, the baseball player, too, must pull his punches in the waning seconds. You just don't steal a base if you're up 10-3. The rule is so obvious you don't even need to write it down.
…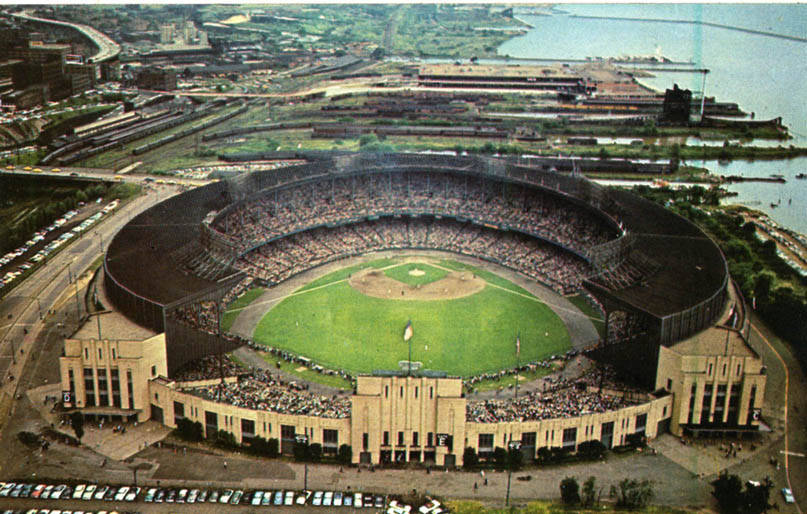 For the third straight season, corresponding precisely with the arrival of Jeff Luhnow to the front office, the Houston Astros have compelled me more than any other major league team. The Astros are a science experiment being conducted in public, in real time. A stunning conclusion has been hypothesized, but at this time that final result remains far from being realized or, of course, guaranteed.
In a totally objective version of the space-time continuum, the Astros' layered and profound grand strategy—in this first stage, improving the state of its minor-league talent at the cost of major-league wins—is totally reasonable. But we'll never have access to that wholly analytical dimension.
We'll only ever always be in this universe, a universe where the public is not only well-versed in baseball's honor codes: their collective voice always can be heard and felt. Actions do speak louder than words, especially if the action is a 0.0 television rating or two. The savviest of new metrics cannot overcome this natural law of the universe: a professional baseball team cannot exist without the support of its fans.
Now, television ratings were never a concern for last year's Chicago White Sox, a team that only managed 63 wins, a barely perceptible improvement over the Astros' tally of 51 victories. The grumblings of Hawk Harrelson stream into so many Chicago-area homes unabated. There is a perspective in which last year's White Sox season actually was worse than Houston's: for the hefty price of 111 losses, the Astros at least purchased elite prospect talent and time for that talent to develop. The White Sox suffered, it appears, without getting anything in return.
While the left side of baseball's analytic brain appraises the 2013 White Sox with variations of "Idiots!" this game has seduced us all by appealing, first and foremost, to our right hemispheres. The White Sox have not inspired editorials calling for sweeping reforms to the structures of the game. The White Sox are not the embodiment of any particular philosophy; the Astros can be, if you want them to be, the type of cartoonish, pocket-protected villain that was terribly inevitable once baseball teams started getting built with spreadsheets instead of sun-wrinkled scouting reports.
I propose that the White Sox have remained in our good favors—or, at the very least, we are entirely neutral towards them—because their method of team building at least included the possibility of a kalos thanatos. To be sure, plenty of their 10-3 losses were entirely devoid of any sense of nobility. But by making what was perceived as an honest effort to win each game 10-3, the White Sox stood to lose nobly when they ended up on the wrong side of an 8-7 final.
An 8-7 Astros loss felt—and it probably still feels this way, in the early dawn light of this new season in which not much has changed—like an accident, a string of singles from so many .220 hitters mistakenly clustered together. There is no nobility in nearing or achieving victory by mistake. A kalos thanatos must, among other things, totally crush your heart.
…
Of course when I say "White Sox" and "Astros," I'm definitely not referring to the 25 men who carry those nicknames on their uniforms onto the field. The only parts of the "White Sox" and "Astros" that have any autonomy are the front offices. The players who actually stand underneath the Astros ballcap are incidental, if not sympathetic, figures. Perhaps they still belong in the protective incubation of the minor leagues by the time they're first fed to the major league wolves.
The duties of a front office are so nuanced by now that they don't just assemble a roster, but they inevitably declare a philosophical worldview via so many transactions. This is where the Astros poignantly represent a trend that may well be something truly new under the sun, something unseen since even the times of Achilles: the nobility of the athletes is gained and lost by the actions of their bosses, by spectators with decision-making power who never approach the actual field of play.
This is probably the thing that irks the good baseball-watching public about the Astros, this subtle but profound shift away from the athlete as warrior, this shift away from our ancestral heritage, our inbred impulses. It scares us, and because change is almost always so doggone scary.
But I say, embrace this change. I say embrace it because any movement that sports makes away from its early legacy of death and near-death is not only safer for its participants but helps inch us towards a community of sports that is built upon an innocent and child-like attraction to play.
The Houston Astros are not here to defend their honor. They are here to play—and, eventually, win—the game.