In his 18-month tenure as Dodgers' GM from February '04 to October '05, Paul DePodesta did all of the following things:
Helped construct a roster that produced the 2004 NL West Divison title, the Dodgers' first playoff berth in eight years.
Acquired Brad Penny, who has become one of the National League's best starters this season (10-1 record, 2.04 era and 1.16 WHIP).
Correctly foresaw the explosion of the free agent pitching market one year in advance, signing Derek Lowe to an excellent deal, as well as extending Penny through '08 with an option for '09 at below-market value.
Avoided the temptation to out-bid all comers for Adrian Beltre, who has yet to justify the five year, $64 million deal given to him by Seattle after one of the greatest contract-drive walk years in history.
And what was DePodesta's reward for leading the Dodgers to the playoffs, for being a visionary who foresaw the pending explosion of the free agent pitching market one year early, for striking gold on three free agent acquisitions, and for showing incredible discipline to avoid inking any huge, terrible contracts, despite having an owner who would've green-lighted them?
A pink slip. That was his reward.
DePodesta was fired on Oct. 29, 2005, ostensibly for failing to make a repeat trip to the playoffs in his second season—a surprisingly Steinbrenner-esque directive from owner Frank McCourt. Certainly the Los Angeles media never warmed to DePodesta, specifically L.A. Times columnist Bill Plaschke, who never wrote anything intelligent or worth reading about DePodesta, but unintentionally sent the sabermetric world into hysterics, anyway (thank you, Ken Tremendous and Co.!).
Perhaps it's a good time to look back on DePodesta's tenure, especially given the recent stumbles of his successor, Ned Colletti. Colletti's Dodgers resume now includes $47 million man Jason Schmidt (one win, one ruined arm), $44 million dollar Juan Pierre (.274/.307/.327 thus far, and unlikely at age 29 to improve upon those numbers in the next four years), and an unnecessary $18.5 million, two-year expenditure on the rapidly declining Nomar Garciaparra.
To be fair, Colletti, like DePodesta, presided over a playoff berth in his first season with the Dodgers last year, and his team currently stands at 43-33, just a half-game back of the pace-setting Padres. But he's also enjoyed an increase in team payroll and an obviously higher tolerance from ownership for mistakes than DePodesta enjoyed. A Colletti apologist might point to Schmidt's clean off-season MRI and say that blaming him for Schmidt is unfair. But Schmidt's uncharacteristically low velocity and poor performance in the second half of '06 were obviously better indicators than a clean off-season MRI.
The point isn't to blame Colletti, or Plaschke for that matter. It's to point out that, the farther removed we are from DePodesta's short tenure as Dodgers' GM, the smarter the man looks.
How many high-dollar, multi-year free agent pitchers have worked out better than Derek Lowe? DePodesta was near-universally mocked for the dubious $36 million, four-year contract he awarded the Red Sox hurler after he posted a 5.42 era and a 1.61 WHIP in '04. Since then, Lowe hasn't missed a start, is currently in line for his third-straight 200-inning season, and has posted an ERA+ numbers of 112, 121, and 132 over the past three seasons.
The opt-out clause in Drew's contract was probably more calculated and smart than anyone gave DePodesta credit for at the time. Critics howled when Drew's off-season opt-out left the Dodgers devoid of a starting right fielder last winter. Given the condition of Drew's shoulder, the Dodgers should feel relieved to be freed from the final three years of their commitment to him. Who's to say that DePodesta didn't forsee milking two productive years out of Drew during his peak, after which Scott Boras could be assured of leading Drew out of the contract and onto another team's hands during his post-age-30 decline?
Perhaps the biggest reason for DePodesta's ouster revolved around the '05 trade deadline deal involving Penny and fan favorite Paul Lo Duca as the principals. Sure, the Dodgers had a vacuum at catcher for the remainder of the year, but it didn't prevent them from making the playoffs, and Penny undoubtedly remains the better bet going forward. The trade might've looked even better for the Dodgers had Hee Seop Choi not suffered injuries that derailed his career and ultimately headed back to Japan.
But trading away the "heart and soul" and a fan favorite of the team (Lo Duca) only reinforced the media's permanently ingrained image of DePodesta.
The perception of DePodesta as a cold, dorky, numbers-cruncher was fueled, ironically, by the same beast that made him famous: Michael Lewis' seminal classic Moneyball. In 2002, of course, DePodesta was still Beane's right-hand man, and several of the scenes within the book reveal Beane holding court over his staff, with DePodesta hunkered down in a corner of the room, "finding players in his computer." (A computer that told him Kevin Youkilis was one of the best prospects in baseball, incidentally.)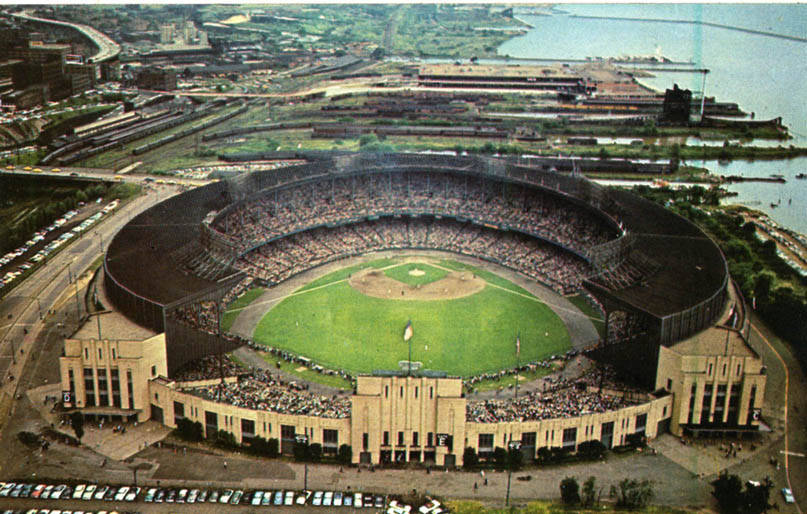 Reputation is a huge factor in the public perception of GMs, and so are initial impressions. Make a good one, and you can ride through a lengthy period of decisions that turn out poorly (Brian Sabean). Make a bad one, and it's almost impossible to recover.
The fact is, much of the non-sabermetric baseball writing crowd had already decided that DePodesta was a nerd, buried in a computer, who knew nothing about "real baseball" when he was hired, and inevitably that was the perception that lasted.
In reality, DePodesta still has just about everything you'd want in a general manager:
1.) Experience. He's been a GM, was an assistant GM under Beane, worked for the Padres as a special assistant, and worked under John Hart in Cleveland before that. That's a pretty impressive baseball acumen for a 34-year-old, which brings us to No. 2…
2.) The right age. This may ruffle some feathers, but frankly, I don't want a GM who is 65-70 years old, for the same reason that Bill Simmons has eloquently argued that it doesn't make sense to hire NFL coaches at that age. Being a good GM probably requires 70-80 hour work weeks several months of the year, and you'd be hard-pressed to find many senior citizens who are still able to work as hard or as long as they did in their 30s and 40s. And there's only so much that you can delegate in the decision-making process. DePodesta will undoubtedly be filled with plenty of motivation to prove people wrong in his next GM job, and his work ethic will be there.
3.) He's played plenty of baseball himself (and perhaps not too much? More on that later). Contrary to the public perception discussed earlier, DePodesta is a very good athlete himself. He played baseball and football at Harvard. That's plenty enough baseball-playing experience to understand a player's mentality and to be able to relate to his players, both of which are valuable attributes for a GM.
4.) He's highly intelligent. The guy's a Harvard economics grad—it's a safe bet that he has a very high IQ, which is important for GMs because their success ultimately depends not upon how much baseball they've seen or how much they've learned about baseball over their lifetime, but if they can make very good decisions when faced with a complex set of new information. All other things being equal, if I give two people a generic new problem (say, the pending explosion of the pitching market and finite resources to invest in it), I'd rather have a very high IQ person solving that problem.
I'm hesitant to list this as No. 5, but we could even argue, perhaps, that having played college baseball is the perfect amount of baseball for a GM to have played. A GM's pro baseball experience could bias his acquisitions of players. (That's making a leap to baseball from a Malcolm Gladwell argument regarding Isiah Thomas, as cited in the link). Will he try to get players like himself? Will he arrogantly believe that he "sees" things in players that other people who didn't play pro baseball don't see? Will he overvalue those "hidden" attributes that don't show up in stat sheets, like grit? I'm not ready to say that, but perhaps it's an idea worthy of consideration. Certainly a good, metacognitive GM, not unlike a good fantasy GM, needs to be aware of what his own personal biases are and which players he tends to favor to avoid irrationally committing to players who fit a mold he likes, but aren't likely candidates to succeed going forward.
The bottom line:
Is it possible that a team's GM is one of the biggest factors, if not the biggest factor, in a team's long-term success? Yes. In fact, without a great GM its nearly impossible for a small-market team to succeed.
Is it very possible that Paul DePodesta would be in the upper-half (top 15) of best general managers in the game of baseball? Yes.
Is he definitely, unquestionably better than at least three general managers in the game? Yes.
Is he the best available GM (not currently running a team)? In my opinion, yes, and that's the premise for this article.
If a franchise has the chance to instantly hire the best person available to handle one of the most important controllable factors in the long-term health and success of the organization, shouldn't they? Even if it means terminating the contract of their current GM mid-year, just to ensure that they get to be the sole competitor for DePodesta's services, and give him plenty of time to prepare for his real work in the offseason (Rule 5 draft, free agent acquisitions, etc.)?
Paul DePodesta never should have been fired in the first place. The further removed we are from his ouster, the better his past decisions look. It's only a matter of time before another franchise reaps the benefits of giving him a second chance – and this time, with a long enough timetable to fully enact his vision.
You might call him the best free agent on the market. And surprisingly, he's still there, waiting for that second chance.