The long grind of a baseball season is arduous under normal circumstances. The games come relentlessly, day after day, with no respite for those hitters who are slumping or those pitchers who have become saddled with dead arms. Win or lose, the endless season takes an appropriate toll.
Now let's consider what a team faces when it deals with real-life tragedy. How do the players cope with the knowledge that their manager, the man entrusted with leading his 25 followers, has been diagnosed with a life-threatening ailment? How does the manager deal with the very real possibility that he is dying? That's what the Cincinnati Reds and their manager encountered 50 years ago, from the middle of the winter to the end of the regular season—and beyond.
By 1964, Fred Hutchinson had developed an exemplary reputation in baseball. A veteran of World War II, he returned to the game from overseas duty in 1964 and established himself as a solid right-handed starter. From 1946 to 1951, he won in double figures each year for the Tigers, who liked his reliability and his toughness. He also became legendary for his competitiveness. "I always know how Hutch did when we follow Detroit into a town," Yankees catcher Yogi Berra once told Sports Illustrated. "If we got stools in the dressing room, I know he won. If we got kindling, he lost." Yes, a bad loss for Hutch put the clubhouse in physical jeopardy.
After arm woes short-circuited his effectiveness, Hutchinson carried his competitiveness over to managing. The Tigers asked him to become their skipper in the middle of the 1952 season, even though he was only 32 and was still an active pitcher. As Tigers manager, he guided a young Al Kaline through his early major league days, but Hutch's Tiger tenure ended abruptly when the front office refused to give him the multiyear contract he wanted.
After a successful stint as the manager of the minor league Seattle Rainiers, Hutch returned to the big leagues with the Cardinals. He won Manager of the Year honors while in St. Louis and also earned a nickname, "The Big Bear," courtesy of Joe Garagiola, the catcher-turned-broadcaster. Garagiola noted that Hutch almost never smiled. That habit eventually led his players to refer to him as "Old Stoneface."
Although I've never been able to confirm it, a legend surrounding Hutchinson eventually took hold. When one of his pitchers gave up a game-winning home run in the bottom of the ninth, the hurler so feared Hutchinson's wrath that he refused to return to the team's dugout. Instead, the terrified pitcher made a beeline for center field, where he exited by running through a door in the outfield fence. The story may not be true, but it exemplifies the anger that Hutchinson felt for a tough loss.
One of Hutch's general managers installed a punching bag in his dressing room, giving him an outlet to express frustration without doing harm. The GM added the bag after Hutchinson had broken six chairs, a table, a trunk and an overhead light bulb.
A poor season for the Cardinals in 1958 resulted in Hutchinson's ouster, so he returned to minor league Seattle, where he impressed the parent Reds with his work. In the middle of the 1959 season, the Reds fired Mayo Smith and called upon Hutchinson. It turned out to be a shrewd move.
The 1961 Reds were regarded as no better than a second-division team, but Hutchinson thought otherwise. Ever demanding, he pushed his team to the edge of its potential, his temper erupting when the players did not respond. Developing several young stars, including Vada Pinson, Hutch oversaw a Reds team that staged numerous late-inning comebacks on the way to a shocking National League pennant.
As Jim Brosnan described it in his wonderful book, Pennant Race, the Reds' players respected Hutchinson. While wary of his explosive temper, Brosnan and his teammates loved Hutch's leadership, his refusal to panic, and his sense of humor. Even though he could be tough and raw on the outside, they liked him.
After overachieving to win the pennant in '61, the Reds continued to play well in 1962. They won 98 games, but fell short of a Giants team that buzz-sawed its way through the National League. The Reds did not play as well in 1963, but Hutchinson still won 86 games while developing a terrific young double play combination in Pete Rose and Leo Cardenas.
That winter, in the months leading up to the 1964 season, the 44-year-old Hutchinson noticed some swelling above his right collarbone and visited his doctor to have it examined. The medical examination did not proceed routinely.
Just one day before Christmas, the doctor told Hutchinson that the swelling was malignant. Additionally, it was part of a series of tumors, all of them malignant, in Hutchinson's lungs, his chest, and his neck. Given the medical options available at the time, the doctor informed Hutchinson, who had regularly smoked two packs a day, that his condition was very serious and the treatment possibilities limited.
Hutchinson asked his brother, Dr. Bill Hutchinson, a noted surgeon, who recommended that Fred make an appointment with the Swedish Hospital Tumor Institute in Seattle. The doctors at the institute prescribed a new kind of cancer treatment, one that involved radiation. More specifically, Hutchinson underwent hybaroxic radio therapy, which involved the delivery of X-rays in a high pressure oxygen chamber.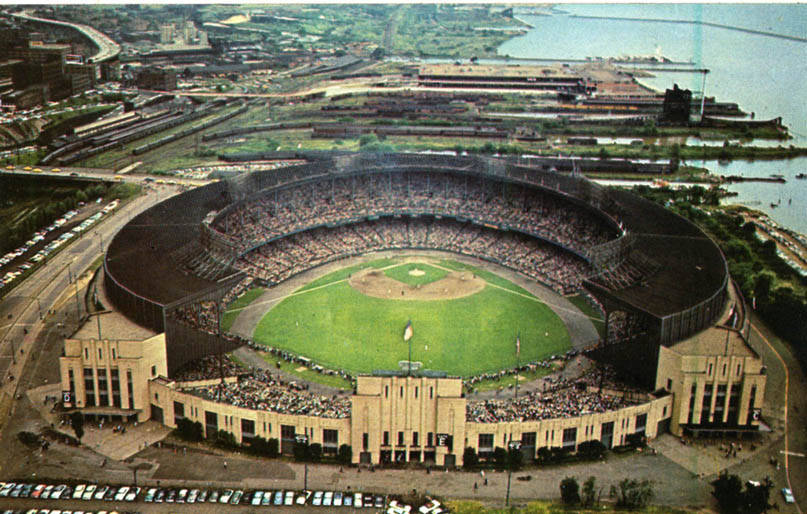 The Reds front office waited until after the holidays to publicly announce the diagnosis. The team issued a statement that its manager had lung cancer. At the same time, the Reds announced that Hutchinson, a man known for his sturdiness, would undergo treatment and rest at the Seattle hospital for the next two months before reporting to spring training in Tampa and beginning his task of managing the club in 1964.
The revelation of Hutchinson's condition was not the kind of news that any team wanted to hear. The timing was even crueler given the optimism that swirled around the Reds heading into the spring of '64. With a solid core of veterans, a promising farm system, and a pitching staff that seemed primed for a comeback after a season of mediocrity, the Reds considered themselves legitimate National League contenders. While it was never a good time for a manager to face a personal crisis like cancer, it was especially daunting for a franchise that needed a well-respected manager available for what figured to be a highly competitive pennant race.
Hutchinson certainly liked the composition of his team. He had two legitimate stars in Pinson, his mainstay in center field, and Frank Robinson, his fiery right fielder. He had that promising young middle infield that featured Rose, the 1963 Rookie of the Year, and the rangy Cardenas. First base also appeared to be in good hands, at least offensively, thanks to the presence of Gordy Coleman. With the reliable Johnny Edwards behind the plate and the talented Tommy Harper in left field, the Reds really had uncertainty at only one regular position. That was third base, where journeyman Steve Boros and newcomer Deron Johnson figured to fight for playing time.
With a strong and diverse lineup, the Reds' fortunes appeared to hinge on their pitching staff. The top of the Reds' rotation looked fine; Jim Maloney and Jim O'Toole formed a strong righty-lefty combination. After that, questions persisted. Would Joe Nuxhall, approaching his 35th birthday, continue to be reliable? Could John Tsitouris become a fulltime member of the rotation? And could either Joey Jay or Bob Purkey bounce back from bad seasons?
The bullpen looked even murkier. Of all the fulltime relievers in 1963, only Al Worthington had pitched to an ERA under 3.00. Clearly needing new blood here, the Reds hoped that some of their young pitchers, particularly right-hander Sammy Ellis and novice left-hander Billy McCool, would have an immediate impact.
Based on his initial response to the new cancer treatment, Hutchinson felt well enough to report to spring training. He arrived in Tampa on March 2, right in time for the start of the Reds' spring camp. "I haven't had any treatment for two weeks," Hutchinson told the Los Angeles Herald Examiner, "but I had to hang around awhile to see if the thing [the cancer] was regressing. Fortunately, it was regressing."
Hutchinson informed reporters about the instructions that doctors had given him. "No they don't have me on any special diet," said Hutch. "I am supposed to cut down on my yelling. A lot of people will be pleased about that."
Maintaining his good spirits, Hutchinson managed the team throughout spring training and into the regular season. Amidst lingering speculation that he would have to step down and give way to a successor, at least an interim one, he continued to manage the club without a break. Perhaps distracted by their manager's situation, the Reds muddled through April and May, playing .500 ball through their first 40 games.
Hutchinson managed uninterrupted until June 8, when the Reds traveled to the West Coast for a series with the Dodgers. On an off day, Hutch flew to Seattle for tests and an examination by his doctor, his brother Bill. He rejoined the team the next day, for the opening of the series in Los Angeles. Once again, he did not miss a game.
After returning to the team in Los Angeles, Hutchinson said little to reporters about his visit to his brother in Seattle. Instead, he asked one of his coaches, Dick Sisler, to come to his hotel room. After Sisler sat down, Hutchinson lit up a cigarette. Sisler thought that was strange, given that Hutchinson had stopped smoking since December. Hutchinson then delivered a five-word proclamation: "What I have is terminal."
Hutch had been given the prognosis by his brother. Sisler tried his best to give his manager hope, but Hutch preferred to accept the facts of the matter.
Not knowing about the most recent diagnosis, the Reds played better in June, putting up a record of five games over .500 during the month and remaining in the pennant race, just six and a half games off the pace. They began July by winning their first four games, but followed that up with a three-game losing skid. Another four-game winning streak put them at 48-39, just three and a half games behind the surprising Phillies.
All the while, Hutchinson refused to complain about his condition or his illness. He continued to show up to the ballpark, no matter whether he felt well. Not even the All-Star Game provided a reprieve. The National League asked him to serve as a coach; it was an offer that he would not turn down. As he made his way to the coaching box each inning, he walked with a limp, in obvious pain.
In one of the baseball's most stunning examples of physical endurance and will, Hutchinson continued to manage the Reds without interruption through late July. Finally, on July 27, the fading manager conceded that he needed a break. While the team traveled to Milwaukee, Hutch entered Christ Hospital in Cincinnati for treatment. Hutchinson selected Sisler, his top lieutenant among the coaches, to guide the team during his leave of absence.
Speculation ensued, with whispers circulating that Hutchinson would not manage again. Those skeptics who believed that Hutchinson had managed his last game must have been surprised by the news of Aug. 4. Having missed only two series, one in Milwaukee and one in St. Louis, Hutchinson returned to the Reds' dugout to manage the team. Once again, toughness and perseverance won out over the pain of a deadly illness.
One of the most poignant moments of the season occurred just a few days later.
It was on Aug. 12, Hutchinson's 45th birthday. A crowd of over 18,000 came out to Crosley Field for the game and the birthday celebration given in Hutchinson's honor. An on-field ceremony included an enormous cake inscribed with the following words: "To a Nice Guy That Finishes First."
A local singer named Cindy Grog stepped in front of a microphone, leading the fans in a rendition of "Happy Birthday," as Hutchinson stood off to the side, stoically staring ahead. Reds owner Bill DeWitt stood behind Hutchinson and Grog; he was visibly upset by his manager's condition.
Hutchinson then addressed the gathering at Crosley Field. "What a lucky man I am," said Hutchinson, speaking into the on-field microphone.
Although Hutchinson put on a brave face throughout the ceremony, DeWitt knew that his manager was not doing well. The next day, DeWitt gave Hutchinson a second leave of absence to re-enter the hospital, his condition having worsened. Sisler again took over the managerial reins.
Hutchinson remained hospitalized for the next two weeks. On Aug. 28, he returned to Crosley Field, but only as a spectator. He was in no condition to manage the team. Sisler would remain interim manager for the rest of the season.
As the season moved into mid-September, the Reds found themselves in third place, eight and a half games out of the running. On Sept. 16, they began one of their most successful stretches of the season, winning 12 out of 13 games. The stretch included a nine-game winning streak. By Sept. 27, they had moved into first place in the National League.
With one week to go and all their remaining games scheduled for Crosley Field, the outlook appeared optimistic. But on Sept. 30, they lost in 16 innings to the Pirates. On Oct. 2, they frittered away a 3-0 lead in the late innings, dropping a critical game to the slumping Phillies, who snapped their 10-game losing streak. On the final day of the season, they lost another to the Phillies, this time a 10-0 blowout. All in all, the Reds dropped four of their final five games, losing the pennant to the Cardinals. Perhaps they simply tried too hard to win games for their dying manager.
In a fairy tale world, the Reds would have completed their dramatic September comeback with a strong finish—and their first pennant since 1961. But baseball often delivers scenarios that don't resemble fairy tales. Offensively, Pinson compiled a .266 batting average, the worst of his career and a 47-point drop-off from the previous season. Rose slumped in his sophomore season, his batting average slipping to .269. Harper endured a poor season after a promising rookie campaign.
Among the pitchers, Maloney lost seven of his first 10 decisions and did not resemble the dominant starter of 1963. The aging Nuxhall, after a solid start to the season, jammed his left shoulder in late June and struggled the rest of the way.
The struggles of Pinson, Maloney and Nuxhall counteracted some of the positive developments, including another terrific year for Robinson, the emergence of Deron Johnson as a slugging first baseman, and the rise of sizzling young relievers like Ellis and McCool.
The Reds had no choice but to go home. On Oct. 19, only four days after the World Series ended, Hutchinson delivered a somber announcement. Knowing that his health would not permit him to continue, he officially resigned as Reds manager.
In early November, Hutchinson appeared to rally. Released from the hospital, Hutchinson said that he was feeling better. Sadly, it was a false alarm. As with many cancer patients, Hutchinson had enjoyed one last reprieve before his health would take a sudden turn.
One week later, an ailing Hutchinson returned to the hospital. On Nov. 11, his condition fell to critical. The next day, Nov. 12, at 3:58 am, Fred Hutchinson died. He was 45.
The Reds paid tribute to Hutchinson by retiring his uniform No. 1. Sport Magazine awarded Hutchinson its "Man of the Year" for 1964. Baseball media friends created the Hutch Award, given annually to a player who "best exemplifies the fighting spirit and competitive desire" of Hutchinson. And the baseball community in Cincinnati mourned the man who had provided so much leadership, toughness, and bravery under fire.
Perhaps no one put it better than a rival manager did in describing the final months of Hutchinson's life. "Hutch showed us how to live," Phillies skipper Gene Mauch told Pat Harmon of the Cincinnati Enquirer. "Now he's showing us how to die." Indeed, Hutchinson had done just that.
It's difficult to find silver linings in personal tragedies. They're of little consolation to the victim, and perhaps even less to the family members.
In the case of Hutchinson, there would be a delayed effect. Nine years after his death, his brother Bill opened the doors to the Fred Hutchinson Cancer Research Center in Seattle. Dr. Bill Hutchinson envisioned an organization that would provide funding and laboratory space to physicians researching the causes, treatment, and potential cure of cancer. Although Bill Hutchinson had long wanted to create such a research center, the ability to use his well-known brother's name made the fulfillment of the project that much easier.
Let's fast forward to 2006, when a young Red Sox rookie named Jon Lester was diagnosed with cancer. Lester chose to be treated at the Hutchinson Center, where he successfully underwent chemotherapy and made a complete recovery. In 2008, Lester won the Hutch Award.
In a sense, Fred Hutchinson saved Jon Lester—along with countless others along the way.