Could there be anything closer to the American dream than to become a Mailbox Money Man? That is, to have large checks sent to you, at the address of your choosing (perhaps in the Caribbean), while you do whatever the heck you want with your day. The key is simply to find the racket that will enable you to become a Mailbox Money Man. Surely the composers of "Kernkraft 400" out-earned some small countries at the peak of their jock jam relevancy.
You're reasonably likely to become a Mailbox Money Man if you play major league baseball. Outstanding performances in the big leagues tend to be adequately compensated–but not always at the same time as those outstanding performances. Barry Zito's Cy Young Award-winning 2002 season, in which he earned $275,000 from the Oakland A's, was ultimately paid for in 2011, when he posted a 5.78 ERA in nine starts and earned $18.5 million from the San Francisco Giants. Or how about: Josh Hamilton earned $396,830 in 2008 with the Texas Rangers while leading the league in total bases. He is due $32 million from the Los Angeles Angels in both 2016 and 2017, when the chances of him making above-replacement contributions are frightfully small.
Unlike Zito and Hamilton, who have to publicly scuffle shamefully along as they earn their outsized checks, the major leagues' Mailbox Money Men can earn their ducats from the comforts of their own home(s). If you want to get depressed, think about all the money you've ever spent on baseball–tickets, jerseys, your taxes each April (it's funny because it's true!)–as being just a small, small fraction of the money any one of these dudes gets in the mail.
Or, if you want to feel even more depressed, think about all your hard-earned dubloons ending up in the mailboxes of fired managers. While their specific contract information is hard to find, know that Ron Gardenhire, Kirk Gibson, Bo Porter, Rick Renteria, Ron Washington, and probably a few guys fired in 2013 are receiving bigger post-delivered paydays than a good chunk of the players who are Mailbox Money Men.
Also, unlike your regular major league salaries, information on money that is deferred for future years is not always readily available to the public. Players like J.J. Hardy, Dustin Pedroia, Gary Sheffield and Ken Griffey Jr. already are or soon will be Mailbox Money Men, but the lack of specific figures on their deferred money means they won't be included in the rankings below. (Although keep in mind that Griffey likely would be very close to the top with his significant post-retirement earnings from the Cincinnati Reds.)
There probably are some other arrangements for deferred money that either are not publicly available or too difficult for your humble writer to find around this here Internet. Tentative congratulations are in order to the Cleveland Indians, Los Angeles Dodgers, San Francisco Giants, San Diego Padres, Pittsburgh Pirates and Philadelphia Phillies for having no (known) Mailbox Money on their books.
With those caveats in mind, here are your 2015 Mailbox Money Men Power Rankings, presented as comprehensively as possible. Players are listed from least to most money they are due to earn from Jan. 1, 2015 forward, and separated into thematic echelons for your reading convenience. Salary information from Baseball Reference, Cot's Contracts, FanGraphs, spotrac, and this article from ESPN the Magazine:
The Thrifty 2015 Buyout Echelon
Probably none of these dudes wanted to have his contract bought out, but now they are officially Mailbox Money Men! While all of these salaries count as peanuts even for the team of the smallest market, can you imagine getting even $100,000 sent to your house over the course of a year?! That would change your life!
Also, special shout-out to Scott Downs, who was released by the White Sox last July, continued to earn the rest of his $3.75 million salary, then was signed by the Kansas City Royals for $500,000 for the rest of the season, then tagged along as they went all the way to the World Series, and is now going to be receiving checks from the White Sox throughout 2015. Might as well retire, Mr. Downs–it does not get better than that!
The Hefty 2015 Buyout Echelon
While all of these players would have earned a heck of a lot more money if they had not been bought out, they are now in a unique position to earn at least a million dollars in a year while doing nothing but eating cereal and watching cartoons. Or while eating cereal and playing video games. Or whatever–the world is their doggone oyster. Factor in that most of them will be back with another team and, man, they'll be pulling down two salaries at once!
Special shout-out to another Royal, Bruce Chen, who signed a deal with the team in January and did not make it through the season while earning $3.25 million and now earns another million next year. I feel pretty confident in saying Dayton Moore messed that one up.
Also: Hannahan has earned less than $5 million in his decade-plus in baseball, and now can receive almost 50 percent of his combined career earnings in a single season while doing nothing but puttering around the house.
The Big Market Boys Echelon
As opposite as these two players look while on the field, their career paths have taken remarkably similar shape. After performing so well that they out-priced their small-market clubs, they signed huge contracts with the Red Sox and underperformed their way off that large-market club, eventually getting traded together to the most mega-market club of them all, the Dodgers.
Judging from the spotrac tables, it appears that both Gonzalez and Crawford are still receiving their signing bonuses from Boston, parceled out in annual $857,000 chunks. At least, I think that's what's happening. Since the trade that brought the two men to Los Angeles involved hundreds of millions of dollars changing hands, this veritable rounding error hasn't made its way into any of the reports on the trade. Fortunately enough for Ben Cherington and company, the two checks can be sent in a single envelope, providing the Red Sox savings on both paper and postage.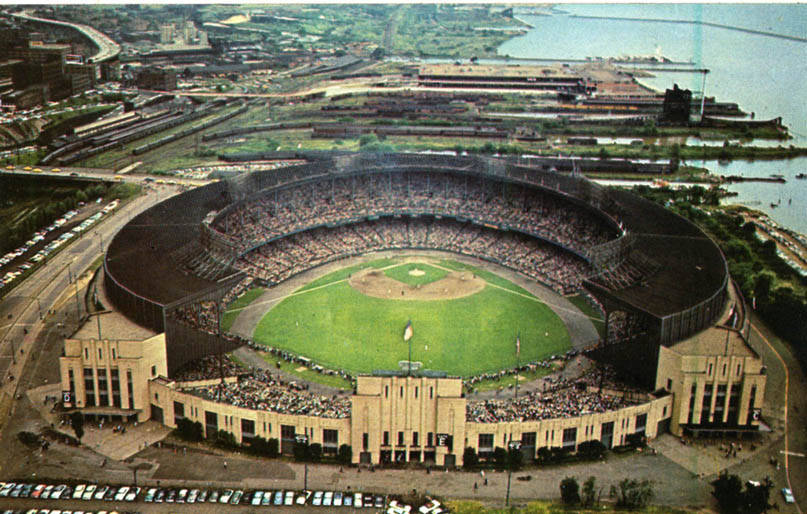 The Relievers' Deferred Signing Bonus Echelon
With just one 5.00-plus ERA season to show for it, the contract Bell received from the Marlins is one of the worst dollar-for-dollar values you'll ever see in major league baseball. Chapman's deferred bonus is perhaps the easiest Mailbox Money to swallow on this entire list.
The Retirement Package Echelon
Saberhagen pitched in 64 games for the Mets between 1992 and 1995, then got traded to the Colorado Rockies (and subsequently slammed by Coors) in the middle of his last season in New York. But while he was with the Mets, Saberhagen agreed to have a portion of his contract deferred. He has received a quarter-million dollars in his mailbox every year since 2004, and he'll continue to get paid every year until Mike Trout is 37 years old. So, uh, yeah, things are pretty peachy in the world of Saberhagen.
The Gritty Veteran Pitcher Echelon
Balfour and Buehrle are just receiving regular ol' deferred money; it's Peavy's situation that's most interesting. Even though Peavy played four and a half seasons for the White Sox, this deferred signing bonus is actually only an additional fee for Peavy's 13 first-half starts in 2013. After signing him to a two-year extension the previous offseason, the White Sox traded Peavy to the Red Sox at the 2013 trade deadline, but they still owe him his deferred signing bonus. Peavy will receive a million dollars in annual mailbox money starting in 2016. He is only one of five White Sox (alongside John Danks, Jose Abreu, Chris Sale and Jose Quintana) currently under contract for that season.
The A-Rod Echelon
Yeah, sure, A-Rod gets some more money. Why not? Upon his trade to the Yankees, a chunk of Rodriguez's signing bonus got deferred deep into the future, as he'll jump back onto the Rangers' payroll 13 years after he last played for the team. Keep in mind that A-Rod probably still will be playing then, too. Even though he aleady has earned well more than double the second-most-lucrative active player, he still is owed $64 million from the Yankees through the 2017 season. It's entirely possible he will not notice these millions straggling in a few hundred thousand dollars at a time.
The Beastly 2015 Buyout Echelon
Somebody get Ludwick's agent a raise! (Or, I suppose, Ludwick's agent already has earned the additional fees that are coming to him by negotiating such a brutal-for-the-club contract.) Facing a mutual option of $9 million for the 2015 season, the Reds were willing to swallow half of that intimidating sum, cutting Ludwick loose after he turned in his second consecutive season of sub-replacement value.
The White Sox, meanwhile, signed Keppinger to a three-year deal in the winter before the 2013 season. Having released him last May before he appeared in a major league game in 2014, the White Sox are effectively paying Keppinger $12 million over three years for his 117 sub-replacement games in 2013. Not a market inefficiency, this.
The Brewers' Defer-O-Rama Echelon
Last spring, nobody expected the Brewers to make a run for the 2014 playoffs. Their contention into September would, under normal circumstances, be viewed as a positive. But consider that he Brewers also are saddling their teams of future years with fees paid forward from this middle-of-the-standings squad. What's more, there is still another current Brewer to appear on this list. Evidently the Brewers like to negotiate contracts this way, but one would have to imagine the cumulative sum of all these deferred contracts would stack up pretty tall for a small-market team.
The Starting Pitchers' Early Retirement Club Echelon
Although Romero is still with the Blue Jays organization, spotrac classifies the entirety of his salary as dead money since he isn't currently part of the major league roster. While Jimenez has prudently deferred a portion of his salary with the Orioles for later, Arroyo appears to be the real master of the Mailbox Money game. Arroyo already has received $5.452 million in Mailbox Money from the Reds, and his current contract with the Diamondbacks includes a $4.5 million buyout for 2016, which looks like an increasingly likely proposition. The Angels' deal with Blanton makes the Marlins' deal with Bell look like a bargain: After receiving $7.5 million in Mailbox Money this past season, Blanton is getting a raise!
The Opportune Sluggers' Echelon
Just about all these big-name sluggers have deferred (relatively) small chunks of their large salaries for their post-retirement years. A few exceptions: Zimmerman's contract has him earning his $10 million for five years of post-retirement work within the Nationals' organization. Seems like that could get really awkward if Zimmerman is ever cut (his contract has an $18 million team option and $2 million buyout for 2020) or traded (although he does have a no-trade clause). And Uggla, well, he's definitely not deferring that money: He is in line to be the third-highest-paid player on the 2015 Braves (behind the Upton brothers) even though he was released last July.
The Big-Name Legacy Echelon
Suzuki's deferred-salary situation is simple enough, with the Mariners including the prudent clause that the deferred money gets paid to Suzuki only after he retires, so that Seattle will never be in the position of effectively paying an opponent.
The mid-contract trade of Fielder makes his situation a bit more entangled. The Tigers will be paying a not-insignificant chunk of Fielder's contract well after the player they received in return, Ian Kinsler, is a free agent (his contract ends with a 2018 club option).
The Bonilla Echelon: In a Stratosphere of Its Own
Writing for The Classical, Patrick Sauer has captured a Mets fan's visceral reaction to this contract much better than I ever could. Sauer makes an entirely reasonable plea for writers to stop cracking jokes on the Mets when it comes to this contract, so just the facts: Bonilla has been receiving annual deferred money since 2004, already collecting $2 million from the Orioles and $10.26 million from the Mets. He will be 72 years old when the money stops coming in. Not only is Bonilla due to receive money after every other player in baseball is done receiving deferred checks. He still is owed the most deferred money of any player, past or present.
All hail the once and future Mailbox Money King.