As a discerning baseball fan, you are surely in need of another quiz. Here it is.
Greg Harris:
A) is searching for his glove and thinks he just spotted it.
B) enjoys directing foot traffic while in full crackpot regalia.
C) is pointing to a bidder at the annual Leather Toupée Auction.
D) believes he might have a wardrobe problem but can't quite put a finger on it.
Len Dykstra:
A) is running anchor on the Mets' 4×400-meter relay team.
B) is shooting anabolic steroids with an oversized antique needle.
C) prefers to be armed when charging the mound.
D) is trying to return this toilet plunger before the store closes.
Carl Nichols:
A) is none too pleased with last night's Cagney & Lacey.
B) doesn't like the cut of Mickey Tettleton's jib.
C) is the unwitting muse for a young, impressionable Ice Cube.
D) is thinking, "No way this team starts 0-21."
John Pacella:
A) is a skilled practitioner of "vigorous ballcap yo-yo."
B) is auditioning for the lead role in The Dennis Eckersley Story.
C) is delivering his opinion on the proposed salary cap.
D) throws a tantrum with every fastball.
Felix Millan:
A) is the reigning MVP of the All Hit-And-Run League.
B) really chokes up during the national anthem.
C) owns a Chiroptera extermination company called Exquisite Bat Control.
D) has broken his fingers 3,472 times on inside fastballs.
Greg Gross:
A) is sad that his name is Gross.
B) wonders if palm trees feel pain.
C) views existence as void of meaning and purpose.
D) is pondering why Larry Bowa always gets the last bag of sunflower seeds.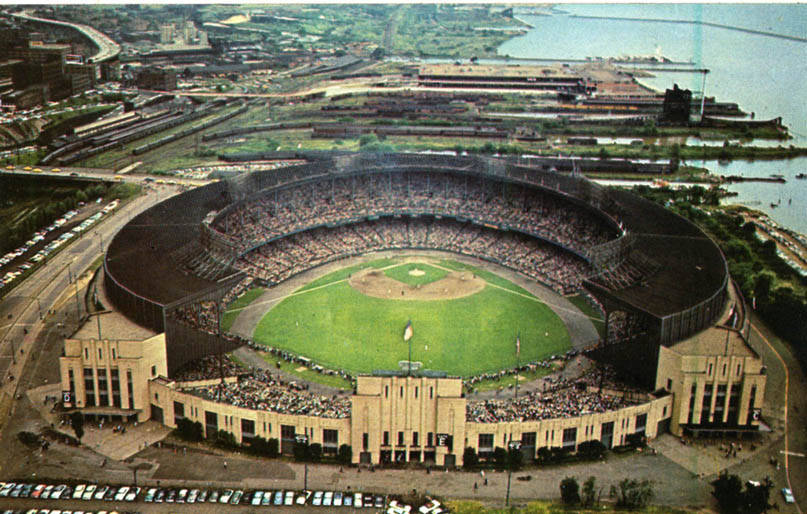 Tug McGraw:
A) says, "When you think about it, isn't everyone 3-D?"
B) is still questioning the validity of 3-D space, because his screwball breaks on two planes.
C) is low in WHIP but high in carbohydrates.
D) would rather have been in a box of Special K.
Shin-Soo Choo:
A) is laughing at the idea that a Ranger will get injured while laughing.
B) is pretending to enjoy the photographer's "gesundheit" joke.
C) is having fun at the annual Mad-Libs Day.
D) makes no secret of his appraisal of Kim Jong-un's haircut.
Kent Tekulve:
A) just learned that he placed 324,738th in the search for the new James Bond.
B) is listening to a blunt rejection of his script, Top Sidearm.
C) has a bumper sticker that reads, "My Other Shades Are Wayfarers."
D) imagines Blackbeard himself wore tinted lenses.
Wayne Garland:
A) comes in handy for scrubbing sinks and toilets.
B) describes his hair as "luxuriant mid-'70s shag."
C) often provides wool to the American textile industry.
D) hears "bow chicka bow wow" wherever he goes.
Rick Sutcliffe:
A) is bad at doing the Y-M-C-A.
B) is good at doing the Y-O-C-A.
C) is just really proud of his elbows.
D) is performing a yoga pose called the outward-facing Sutcliffe.
Johnny Bench:
A) says there's a new sheriff in town, and means it.
B) is annoyed by Pete Rose's desert sage incense.
C) hates playing baseball in a hookah lounge.
D) is wearing the required safety equipment during the VFD's controlled burn.
Pedro Guerrero:
A) likes to wear his uniform to singles bars.
B) plays OF, 1B, 3B and "the field."
C) is laughing at the notion of a 1981 baseball strike.
D) thinks Candy Maldonado is a funny name.
Fred Breining:
A) is about to teach his third-period history class.
B) says, "They're Diet Coke bottles, actually."
C) refuses to look at empty seats no matter how well he might see them.
D) had to stand very still so the artist could complete the airbrushing.
Ivan DeJesus:
A) enjoys bunting against clubhouse attendants.
B) is asking an usher, "Would you like to pinch-hit?"
C) is demonstrating the best way to smuggle a Cuban cigar.
D) is explaining how, exactly, he drove in just 13 runs in 403 at-bats.
Tim Flannery:
A) is one of the few players who actually like the wave.
B) often takes infield practice in gnarly shore break.
C) enjoys surfin' turf.
D) also enjoys waterskiing on basketball courts.
Elias Sosa:
A) has an unusual windup, that's for sure.
B) thinks he hears a mouse, but realizes it's a first baseman.
C) wants to be sure that no one steals anything, such as second base.
D) fears that retirement is gaining on him.
Ron Washington:
A) has bestowed the name "Twins" on his testicles.
B) uses Louisville Slugger Security to protect those twins.
C) is equally proud of the name he gave his curls: Jheri.
D) has not considered moving two-year-old Nelson Cruz deeper in right field.
Steve Carlton:
A) doesn't understand the definition of "painter's cap."
B) is also wearing a painted-on cup.
C) is rarely fooled by forgeries at the Louvre.
D) says next time, "I'll paint my own corners."
Steve Henderson:
A) hasn't quite mastered the one-man limbo.
B) is practicing for the upcoming light-saber joust.
C) is impersonating his shadow.
D) will see his hard work pay off by posting 11 sacrifice bunts in a 12-year career.
Tom Paciorek:
A) is trying to avoid the speeding, oversized shuttlecock aimed at his chest.
B) is trying to avoid the speeding, undersized space shuttle aimed at his chest.
C) is trying to avoid the speeding, regular-sized ketchup bottle aimed at his chest.
D) is about to launch a 300-mph warm-up toss.
Bob Boone:
A) is demonstrating the classic white man's overbite.
B) is preparing to take a cannonball to the gut.
C) is, with the umpire, engaged in a standard soap-opera pose.
D) is in the habit of making crude gestures at oncoming runners.
Ed Herrmann:
A) is comfortable in his patented Earmuff Cap.
B) has opened a Tribble nursery inside each ear.
C) is concealing a pair of expensive feather earrings.
D) can't hear the criticisms of Green Undershirt Day.
Ruben Sierra:
A) will lend you an ear, though usually the wrong ear.
B) enjoys the musical stylings of Kriss Kross.
C) is wearing his jockstrap such that the pouch is in his butt crack.
D) has been struck once too often by the return throw from catcher.
Scott McGregor:
A) is auditioning for a group of Baltimore-based contortionists.
B) is actually a lifesized bendy straw.
C) just suffered a really gross arm fracture.
D) enjoys pitching in front of large, luminous Froot Loops.
Tony Pena:
A) is unaware that a tiny pair of legs is growing from his forearm.
B) is aware that a tiny pair of legs is growing from his forearm, but just doesn't care.
C) has recustomized the classic arrow-through-the-head gag.
D) says, "The 'P' is for Peña, patently."
Tony Perez:
A) is the league leader in pattycake/9.
B) has convinced Eric Davis that he's facing a mirror.
C) can count to 20, but only if he borrows a teammate.
D) has just done the math, and 44 minus 20 really does equal 24.
Dan Ford:
A) is, by coincidence, a big fan of England Dan & John Ford Coley.
B) knows that objects in the mirror are closer than they appear.
C) wants the Angels – in his words – to "be spectacles."
D) would love to have a 20/20 season.
David Murphy:
A) enjoys leaping, but only in front of even numbers.
B) is marketing his new line of active wear, CinAriMia: "Sinful. Dry. Italian."
C) is flubbing his Peter Pan audition.
D) has grown weary of being stapled awkwardly to scoreboards.
Paul Konerko:
A) is proving, as a catcher, that first impressions are often wrong.
B) will soon begin his first-baseman impression, make no mistake about it.
C) is upset that his De Niro sounds more like a Pacino.
D) is giving Piazza the stink-eye.
Hanley Ramirez:
A) is performing the most casual Iron Cross in gymnastics history.
B) likes to amuse David Ortiz by pretending he's a Cessna.
C) is signaling unsportsmanlike though humorous conduct.
D) comes with fries and a large Papi.
Kirk Gibson:
A) is signaling, incorrectly, that he's about to take a left.
B) is proud to bear the Olympic torch (not pictured).
C) is trying desperately to get the auctioneer's attention.
D) just hates it when his Right Guard won't dry.
Harold Baines:
A) is, with Jesse Barfield, bathed in the glow of a DynaTAC cellphone.
B) is getting a shoulder massage from Papa Smurf.
C) has convinced Barfield that the photographer is over yonder.
D) took time to spike the punch, obviously.
Willie Wilson:
A) is being interviewed about that giant strand of illuminated linguini.
B) is telling the interviewer, "You think that's big, you should see the garlic bread!"
C) is also telling him, "The forecast calls for continued flurries of parmesan cheese."
D) is also telling him, "I'll probably skip dessert."
Rich Folkers:
A) is enjoying his time at Fantasy Camp.
B) likes to dress up as a St. Louis Cardinal on Halloween.
C) is actually George Plimpton.
D) went 6-2 with an ERA of 3.00 last season, as a matter of fact.
Albert Pujols:
A) spent last night watching Close Encounters of the Third Kind.
B) has considered producing Close Encounters of the Second Inning.
C) is now producing I Just Popped Up to the First Baseman.
D) hates when an air raid interrupts an at-bat.
Chris Ray:
A) is terrible at auditioning for shampoo commercials.
B) hates the smell of Napalm in the morning, loves the smell of armpits in the evening.
C) will do anything to make his jersey less readable.
D) hides Easter eggs in fairly obvious places.
Justin Verlander:
A) just flubbed his dismount.
B) is asking a tall cobbler to fix his right shoe.
C) knows the other skaters can't match his artistic expression.
D) is signaling that he'll make 35 starts in this the 2009 season.
Julio Franco:
A) wonders why he's on the cover of a Baptist church pamphlet.
B) hates your jokes about his "cartoonish" stance.
C) is ready for the Bugs Bunny change-up.
D) is often accused of big-headedness, but says it's "just meningitis."
Sammy Sosa:
A) is a frequent user of Scotts Turf & Scalp Builder.
B) often leases his hair to the Royal and Ancient Golf Club of St. Andrews.
C) has been declared a fire hazard on three occasions.
D) other.
John Paschal is a regular contributor to The Hardball Times and The Hardball Times Baseball Annual.